Supporting the NCTE's 2021 Early Career Educator of Color Award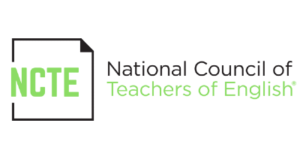 PRH's Education Marketing team is excited to partner with the National Council of Teachers of English (NCTE) for their 2021 Early Career Educator of Color (EC-EOC) Leadership Award. The EC-EOC Award supports early career teachers of color as they build accomplished teaching careers in literacy education. Award recipients benefit from robust professional learning opportunities, mentorship, and access to a supportive network of peers from across the country. The 2021–2022 cohort will double as a result of PRH's financial contributions to the program.
NCTE encourages educators in their first five years of a paid teaching career who aspire to build a career in literacy education to apply for this national leadership opportunity. Practicing preK to university-level literacy educators of color are eligible to apply. People of color refers to historically underrepresented groups: African American, American Indian, Asian American, Latinx, and Pacific Islander.
"NCTE is committed to growing diversity within the teaching profession and supporting teacher leadership. Participating in this program is an excellent way to grow in practice and early national leadership opportunities. Current and prior participants now lead initiatives and advance teaching practice across the country," NCTE Executive Director Emily Kirkpatrick said. "At a time when early career educators can use more support than ever, we are thrilled to double the size of the cohort, thanks to the partnership of Penguin Random House."
"At Penguin Random House, we're deeply committed to building a diverse literary landscape that's truly representative of the world we live in," said Kaiulani Williams, Director, PreK-12 Education Marketing, Penguin Random House. "Through their Early Career Educator of Color Award, NCTE does crucial work at the community level to support the literary educators making a huge difference in their students lives. We're honored to help further their mission, at a time when teachers' work has never been more important."
Award recipients receive two years of support from a mentor, the opportunity to present or co-present at the NCTE Annual Convention, an opportunity to collaborate with NCTE leaders, and a plaque to recognize their participation.
Recipients also receive round-trip airfare, hotel, and meals for the summer EC-EOC Institute in year one. In year two, they receive round-trip airfare, complimentary registration at the NCTE Annual Convention, three nights' lodging expenses, and reimbursement for basic expenses for each day at Convention.
Twelve educators will be chosen for the 2021–2022 cohort. The application deadline is April 15, 2021.
Posted: January 22, 2021