Susan Kamil Emerging Writers Fellowship Program Debuts at Center for Fiction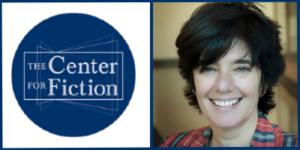 Brooklyn-based Center for Fiction, the 200-year-old community of writers and readers, celebrated the tenth anniversary of its vaunted storytelling talent-discovery sponsorship with its renaming—after one of book publishing's great champions of early-career writing talent. The Center for Fiction/Susan Kamil Emerging Writers Fellowship Program, is inspired by the cherished namesake Random House Publisher and Editor, who died September 8, 2019.
Nine 2021 Fellowships were presented at an in-person ceremony held in the Center's performance space, attended by Madeline McIntosh and other PRH colleagues, and live streamed over Zoom on Tuesday evening, October 12.
The annual program is endowed from an ongoing fundraising campaign, spearheaded by Center Board member Maria Campbell and literary representative Kathy Robbins, which raised more than $250,000 from dozens of Kamil's peers, colleagues, and friends worldwide.
Speaking at the event were Knopf Vice President, Executive Editor, Erroll McDonald, in his capacity as Chairman of the Center's Board of Directors, and Pulitzer Prize winner Elizabeth Strout, who recalled on video how her being edited by Kamil, evolved into an inspiring, impactfully lasting friendship. Andy Ward, Kamil's deputy, whom she hired, and who succeeded her as the Publisher of the Random House imprint, remembered his supervisor's immersing smile and her irreplaceable ability "to shine that light on you, and make you believe in yourself."
Several of the Susan Kamil Fellows then read from their work, giving testament to the audience's belief that she would be proud of her part in nurturing their writing careers.
Posted: October 15, 2021