TELL ME WHO YOU ARE Authors Featured at PRH Education and NCTE "National Day on Writing" Event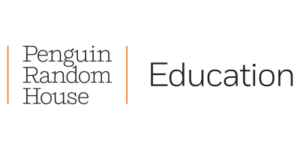 Penguin Random House Education and the National Council of Teachers of English (NCTE) hosted a National Day on Writing Event on Monday, October 14 at 1745 Broadway. It was an informative, interactive afternoon that brought together teachers from across the country with PRH Education's Kaiulani Williams, Alan Walker and Travis Temple, NCTE Executive Director Emily Kirkpatrick, and special guests Winona Guo and Priya Vulchi, authors of TELL ME WHO YOU ARE: Sharing Our Stories of Race, Culture & Identity, published by TarcherPerigee.  
The overarching themes of the day included Racial Literacy, Racial Identity, and Radical Listening – among the topics covered in TELL ME WHO YOU ARE, an inspiring book in which Ms. Guo and Ms. Vulchi recount their experiences talking to people from all walks of life about race and identity on a cross-country tour of America. Featuring interviews with over 150 Americans accompanied by their photographs, this book functions as a toolkit that offers a deep examination of the seeds of racism and strategies for effecting change.
Ms. Williams introduced Ms. Kirkpatrick, who stressed the value of NCTE's partnership with Penguin Random House, the importance of building a racially diverse library ("build your stacks, share your wise words"), and noted a number of upcoming events, including the NCTE Annual Convention, November 21-24, in Baltimore, MD, the agenda featuring a number of Penguin Random House authors.
Mr. Walker introduced Ms. Guo and Ms. Vulchi, the authors providing insights into the process of putting together TELL ME WHO YOU ARE, collecting first-person accounts of how racism plays out in America every day–and often in unexpected ways. They travelled to all 50 states and interviewed complete strangers, who shared their "soul stories, without ego."
Mr. Temple led the breakout group sessions, which focused on one of the "conversational norms" – "Ask Open Questions. Practice Radical Listening" – in the "How to Share Your Story" section of TELL ME WHO YOU ARE.  Small groups of participants shared their experiences about how race has intersected with their lives – personally and as educators.
Posted: October 18, 2019