Ten Speed Press Authors Parsons and Simonson Win Tales of the Cocktail Spirited Awards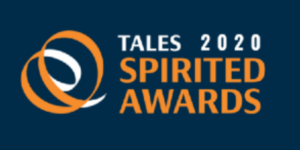 Ten Speed Press authors Brad Thomas Parsons and Robert Simonson are winners of 2020 Tales of the Cocktail Foundation Spirited Awards, the first round of which were announced by the Tales of the Cocktail Foundation. Called "the Oscars of the spirits/beverage industry," the 14th Annual Spirited Awards, virtual for the first time, are part of Tales of the Cocktail's global conference.
Best New Cocktail or Bartending Book went to Robert Simonson's THE MARTINI COCKTAIL: A Meditation on the World's Greatest Drink, with Recipes.
Best New Book on Drinks Culture, History or Spirits went to Brad Thomas Parsons's LAST CALL: Bartenders on Their Final Drink and the Wisdom and Rituals of Closing Time.
Congratulations to Mr. Simonson and Mr. Parsons as well as everyone at Ted Speed Press.
Founded in 2007, the Spirited Awards recognize beverage professionals, products, and establishments across every facet of the global spirits and cocktail community. The award categories celebrate a range of talent ㄧ from bartenders, brands and ambassadors to journalists and media ㄧ to ensure each aspect of the industry is well represented.
Posted: October 1, 2020