The Debut of "Madeline's Picks"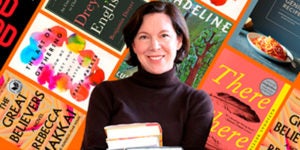 "Madeline's Picks"  —  a new penguinrandomhouse.com feature presenting personally curated book selections by Madeline McIntosh, debuted on Saturday, April 27. "Madeline's Picks" builds on the popularity of prh.com's "Staff Picks," which are e-mailed to consumers on a regular basis.
When you're the CEO of the biggest publishing company in the country, you've got a pretty long to-be-read list! Our fearless leader/reader, Madeline McIntosh, gives us a peek at some of her favorite books—novels, business books, memoirs, and everything in between. Find something fresh to read, recommended by someone who seriously, seriously, knows books.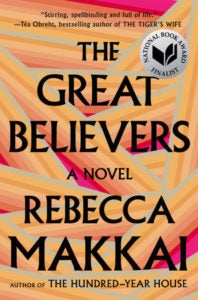 THE GREAT BELIEVERS by Rebecca Makkai (Viking)
"This was my absolute favorite novel of 2018, and I'm still recommending it whenever I get a chance. I was slow to pick it up originally because I thought the topic sounded too sad, but, one chapter in, I found I couldn't stop reading, and I really never wanted it to end. It's a novel about love and loss and memory, and the genius of Makkai's storytelling is that she's created characters you simply can't ever forget."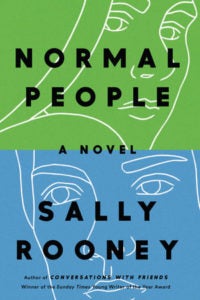 NORMAL PEOPLE by Sally Rooney (Hogarth)
"You might have heard about this author already, since she's been described by many as one of the most exciting talents of her (millennial) generation. Those accolades might make you think that if you're over thirty this isn't for you, but nothing could be further from the truth. Yes, the characters are in the first phases of trying to grapple with adulthood, but the struggles they face are universal."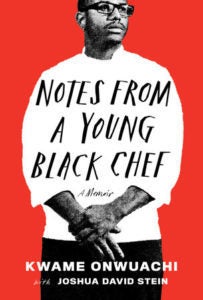 NOTES FROM A YOUNG BLACK CHEF: A Memoir by Kwame Onwuachi with Joshua David Stein (Knopf)
"Onwuachi's path from the Bronx to the elite culinary world is an extraordinary one. Along for the ride, we find ourselves witness not only to his education as a chef, but also to his journey as a black man whose odds of success seemed at times slim. He takes us from the Bronx to Nigeria; from selling candy on the subway and drugs on campus to launching a catering business; from a galley kitchen serving an oil-spill cleanup crew to the Top Chef set."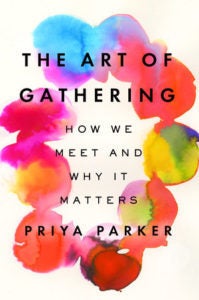 THE ART OF GATHERING: How We Meet and Why It Matters by Priya Parker (Riverhead Books)
"It's not just because the jacket is so pretty that I love this book (but that doesn't hurt). I am one of those introverts who's regularly put in 'social' situations (meetings, conferences, dinners, and so on). Whether you're like me, or a natural social butterfly, or a consummate networker, or mixed up somewhere in the middle, I promise you'll get something from Priya's advice. She points out that we all 'meet'—around the dinner or conference table, in small groups or large—and that taking a more active, mindful, and intentional approach to these gatherings will make all the difference between drudgery and magic."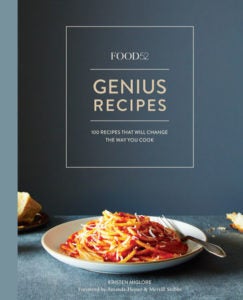 FOOD52 GENIUS RECIPES: 100 Recipes That Will Change the Way You Cook by Kristen Miglore (Ten Speed Press)
"The genius of this book lies in its excellent curation of recipes from a diverse set of expert cooks—sort of like a 'greatest hits' album, but one you don't have to be embarrassed to love. You get recipes for Marcella Hazan's tomato sauce, Nigella Lawson's chocolate loaf cake, Rose Levy Beranbaum's blueberry pie, Barbara Kafka's roast chicken, and Michael Ruhlman's fried chicken. I brought it home and asked one of my sons to go through and mark anything he'd like me to make; he handed it back with nearly every page earmarked, and I'm happily still making my way through his wish list."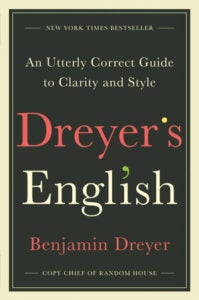 DREYER'S ENGLISH by Benjamin Dreyer (Random House)
"This is a bestselling book about grammar, usage, and style. Really! I love this in part because Benjamin, the author, is a longtime treasured colleague. I also love it because I wish everyone could be guided by his unfussy wit and wisdom."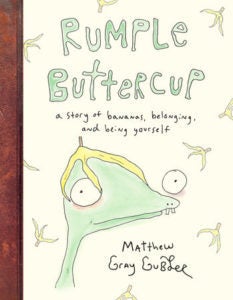 RUMPLE BUTTERCUP: A Story of Bananas, Belonging, and Being Yourself by Matthew Gray Gubler (Random House Books for Young Readers)
"While this book had been recommended to me by colleagues, it wasn't until Olivia, the six-year-old daughter of one of those colleagues, walked into my office (which is filled with books), instantly zeroed in on this one, and clutched it to her heart that I really paid attention. This is the story of an odd and loveable monster who lives underground because he's afraid no one will love him. But we do! And you will!"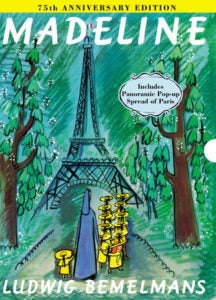 MADELINE by Ludwig Bemelmans (Viking Books for Young Readers)
"I've always loved this brave and spunky heroine. Seventy-five years post-publication, the illustrations of Parisian street scenes are as charming as ever, and Madeline herself holds up very well in the face of bad guys, tigers, mice, and an appendectomy."
Posted: April 29, 2019