The Princeton Review to Publish New Titles This Fall for Kids, Teens and Parents Facing Educational Challenges Caused by COVID-19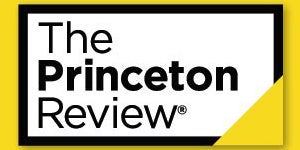 The Princeton Review, industry leader in tutoring, test prep, and college admission services, will publish COLLEGE ADMISSIONS DURING COVID (on sale October 27, 2020) and the LEARN AT HOME series (on sale November 10, 2020) to help address issues that kids, teens, and parents are facing as a result of the global COVID-19 pandemic. The new releases were announced by Tom Russell, VP & Publisher of The Princeton Review, Penguin Random House.
Students in the graduating classes of 2021 and 2022 face a college admissions landscape unlike any before. The ongoing COVID-19 pandemic has radically changed the admissions process, upending once-standard application advice on issues like testing, extracurriculars, and college visits. To assist students facing these unique circumstances, The Princeton Review has updated their classic Q&A guide, College Admissions 101, to create COLLEGE ADMISSIONS DURING COVID: How to Navigate the New Challenges in Admissions, Testing, Financial Aid, and More—the first college entrance guidebook to speak to the effect of COVID-19 on admissions. The book will offer the latest guidance on an array of COVID-era college admissions topics, such as changes in standardized testing and other admission criteria, remote learning, college visits, gap years, impact on student athletes and financial aid, and more.
"Students and parents are anxiously seeking answers to questions like: Should I still take the SAT or ACT? How will pass/fail grading affect my chances? How will student athletes be impacted? Is college remote learning worth the price?" said Rob Franek, author of COLLEGE ADMISSIONS DURING COVID and Editor-in-Chief at The Princeton Review. "This new guide will provide needed answers and help alleviate anxieties during this stressful time in the lives of students and their families."
Faced with the challenge of remote learning and "hybrid" class schedules, but without the training to tackle formal homeschooling, many parents are anxious that their child might not get the support they need this school year. The new LEARN AT HOME series is composed of four titles, one each for grades 1 through 4, and offers simple, guided lessons and activities that parents can use to keep kids' math and reading skills on track.
"The Princeton Review has always been dedicated to supporting students' educational needs, so when the shift toward remote learning happened, we knew we'd need to quickly pivot to provide families with the resources they'd need in this new normal," says Franek. "The LEARN AT HOME series is an exciting addition to our publishing list, and we're eager to continue working with families as they navigate the challenges of at-home learning."

Posted: August 26, 2020