There's a Book for That: Alzheimer's and Brain Awareness Month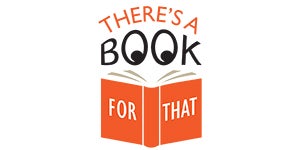 June is Alzheimer's and Brain Awareness Month and the Alzheimer's Association (alz) has launched its #goPurple campaign. According to alz, Alzheimer's disease is the sixth-leading cause of death in the United States and afflicts more than 5.5 million Americans of all ages. Worldwide, nearly 44 million people are living with Alzheimer's and other dementias. When you add the number of caregivers, those who are directly affected grows exponentially. In honor of all who struggle with dementia, we present the following books: memoirs from beloved authors, groundbreaking health and science titles and stories for younger readers in order to educate, support and inspire as well as offer hope for the future.
FEATURED TITLES
BEFORE I FORGET: LOVE, HOPE, HELP, AND ACCEPTANCE IN OUR FIGHT AGAINST ALZHEIMER'S by B. Smith, Dan Gasby, Michael Shnayerson
Now in paperback, this New York Times bestseller tells the heartbreaking story of B. Smith's fight with Alzheimer's. Restaurateur, magazine publisher, celebrity chef, and nationally known lifestyle maven, B. Smith is struggling at 66 with a tag she never expected to add to that string: Alzheimer's patient. She's not alone. Every 67 seconds someone newly develops it, and millions of lives are affected by its aftershocks.
CAN'T REMEMBER WHAT I FORGOT: YOUR MEMORY, YOUR MIND, YOUR FUTURE by Sue Halpern
Like many of us who have had a relative or friend succumb to memory loss, who are getting older, and who are hearing statistics about our own chances of falling victim to dementia, Halpern wanted to find out what the experts really knew, how close science is to a cure, to treatment, to accurate early diagnosis, and, of course, whether the crossword puzzles, sudokus, and ballroom dancing we've been told to take up can really keep us lucid or if they're just something to do before the inevitable overtakes us.
CIRCLING MY MOTHER by Mary Gordon
Bringing her exceptional talent for detail, character, and scene to bear on the life of her mother, Gordon gives us a deeply felt and powerfully moving book about their relationship. Toward the end of Anna's life, we watch the author care for her mother in old age, beginning to reclaim from memory the vivid woman who helped her sail forth into her own life.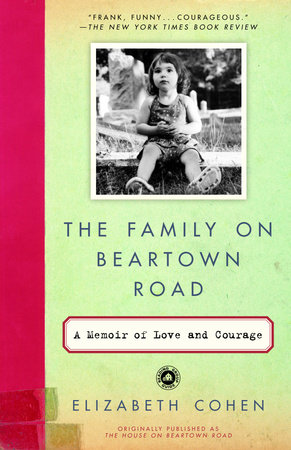 THE FAMILY ON BEARTOWN ROAD: A MEMOIR OF LOVE AND COURAGEby Elizabeth Cohen
Elizabeth, a member of the "sandwich generation"—those caught in the middle, simultaneously caring for their children and for their aging parents—is the mother of baby Ava and the daughter of Daddy, and responsible for both. In this story full of everyday triumphs, first steps, and an elder's confusion, Elizabeth finds her world spiraling out of control. Faced with mounting disasters, she chooses to confront life head-on, and to see the unique beauty in each and every moment.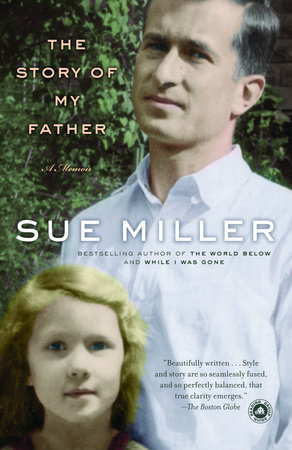 THE STORY OF MY FATHER: A MEMOIR by Sue Miller
In the fall of 1988, Sue Miller found herself caring for her father, James Nichols, once a truly vital man, as he succumbed to Alzheimer's disease. Beginning an intensely personal journey, she recalls the bitter irony of watching this church historian wrestle with his increasingly befuddled notion of time and meaning. She details the struggles with doctors, her own choices, and the attempt to find a caring response to a disease whose special cruelty is to diminish the humanity of those it strikes.
WHAT IF IT'S NOT ALZHEIMER'S?: A CAREGIVER'S GUIDE TO DEMENTIA(3rd Edition) by Gary Radin, Lisa Radin, Murray Grossman, MD EdD
Although the public most often associates dementia with Alzheimer's disease, the medical profession now distinguishes various types of "other" dementias. This book is the first and only comprehensive guide dealing with frontotemporal degeneration.
THE ALZHEIMER'S PREVENTION COOKBOOK: 100 RECIPES TO BOOST BRAIN HEALTH by Dr. Marwan Sabbagh, Beau MacMillan
A full-color cookbook and health guide featuring 100 recipes designed to reduce the risk and delay the onset of Alzheimer's, dementia, and memory loss, for people with a family history of these conditions or those already in the early stages, and their caregivers.
FORTHCOMING: On Sale Date: August 22, 2017
THE END OF ALZHEIMER'S : THE FIRST PROGRAM TO PREVENT AND REVERSE COGNITIVE DECLINE by Dale Bredesen
A groundbreaking plan to prevent and reverse Alzheimer's Disease that fundamentally changes how we understand cognitive decline. Everyone knows someone who has survived cancer, but until now no one knows anyone who has survived Alzheimer's Disease. In this paradigm shifting book, Dale Bredesen, MD, offers real hope to anyone looking to prevent and even reverse Alzheimer's Disease and cognitive decline.
FOR YOUNGER READERS
NEWSPAPER HATS by Phil Cummings, Owen Swan; Ages 3 to 7
Georgie visits her Grandpa at the home where he lives, but he doesn't always remember who she is. He does, however, remember how to make newspaper hats, and together they fold enough for all his friends. Touching moments portray the difficulties and nuances of memory loss from a child's perspective, and an uplifting ending leaves readers with hope. A poignant and age-appropriate story about a loved one with Alzheimer's disease.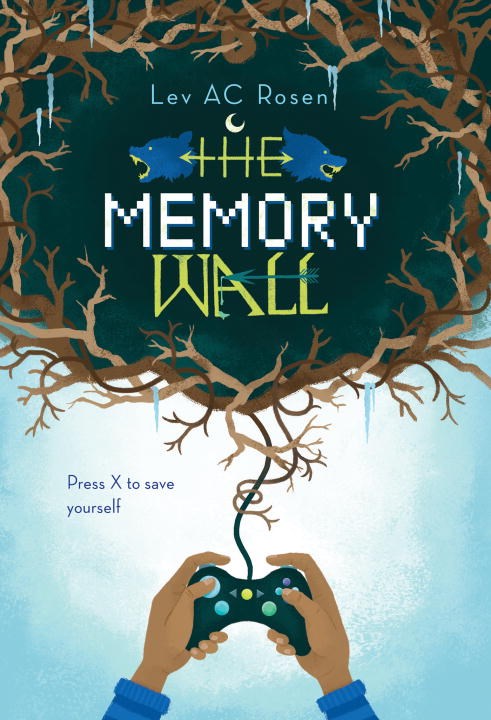 THE MEMORY WALL by Lev AC Rosen; Ages 9 to 12
Wellhall is an immersive online fantasy world full of giants, sorcerers, and elves—and it's junior-high-schooler Nick's only escape from real life. Nick and his mom used to play the online video game together before her early-onset Alzheimer's forced her to enter an assisted-living facility. Even as Nick becomes more and more certain that the game's character Reunne is actually his mother, Nick's father and his new friend encourage Nick to confront the possibility that the game is just a game, and that he needs to be prepared to say goodbye to his mother as he knows her. . . .
For more on these and related titles visit the collection: Alzheimer's and Brain Awareness
Posted: June 28, 2017