There's a Book for That: Alzheimer's and Brain Awareness Month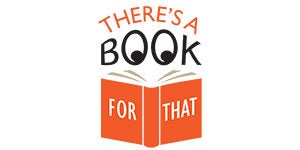 June is Alzheimer's and Brain Awareness Month and the Alzheimer's Association (ALZ) has launched their #goPurple campaign. According to ALZ, 50 million people worldwide are living with Alzheimer's and other dementias. The more people know about Alzheimer's, the more action can be taken. In support of all who struggle with dementia, we present the following books: memoirs from beloved authors, groundbreaking health and science titles and stories for younger readers in order to educate as well as offer hope for the future: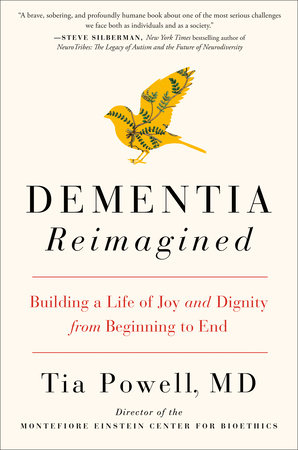 DEMENTIA REIMAGINED: BUILDING A LIFE OF JOY AND DIGNITY FROM BEGINNING TO END by Tia Powell
Reimagining Dementia is a moving combination of medicine and memoir, peeling back the untold history of dementia, from the story of Solomon Fuller, a black doctor whose research at the turn of the twentieth century anticipated important aspects of what we know about dementia today, to what has been gained and lost with the recent bonanza of funding for Alzheimer's at the expense of other forms of the disease. In demystifying dementia, Dr. Powell helps us understand it with clearer eyes, from the point of view of both physician and caregiver. Ultimately, she wants us all to know that dementia is not only about loss—it's also about the preservation of dignity and hope.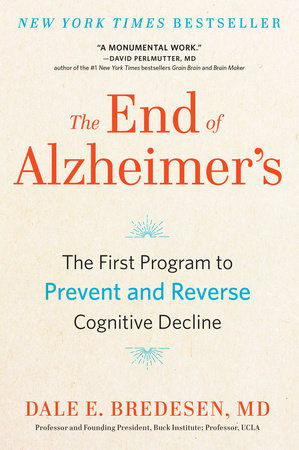 THE END OF ALZHEIMER'S : THE FIRST PROGRAM TO PREVENT AND REVERSE COGNITIVE DECLINE by Dale Bredesen
A groundbreaking plan to prevent and reverse Alzheimer's Disease that fundamentally changes how we understand cognitive decline. Everyone knows someone who has survived cancer, but until now no one knows anyone who has survived Alzheimer's Disease. In this paradigm shifting book, Dale Bredesen, MD, offers real hope to anyone looking to prevent and even reverse Alzheimer's Disease and cognitive decline.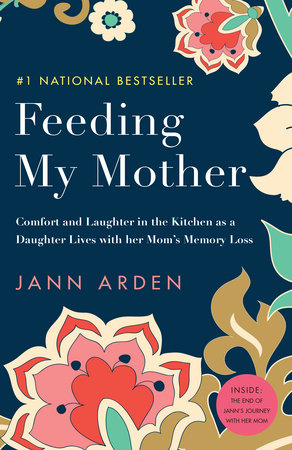 FEEDING MY MOTHER: COMFORT AND LAUGHTER IN THE KITCHEN AS A DAUGHTER LIVES WITH HER MOM'S MEMORY LOSS by Jann Arden
In Feeding My Mother, Jann Arden shares what it is like for a daughter to become her mother's caregiver—in her own frank and funny words, and in recipes she invented to tempt her mom. Full of heartbreak, but also full of love and wonder.
REVERSE ALZHEIMER'S DISEASE NATURALLY: ALTERNATIVE TREATMENTS FOR DEMENTIA INCLUDING ALZHEIMER'S DISEASE by Michelle Honda, Gary S. Beaufield, MD
Reverse Alzheimer's Disease Naturally provides a comprehensive overview of Alzheimer's disease and how to effectively and naturally manage it. It's a complete resource of healing remedies, dietary recommendations, mental exercises, and protocols.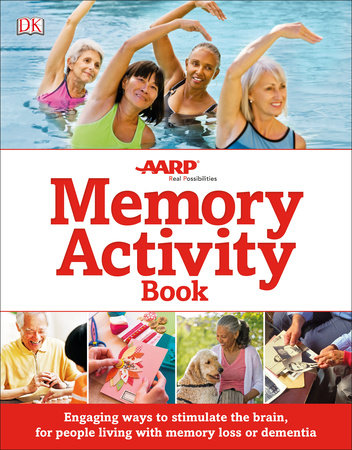 THE MEMORY ACTIVITY BOOK: ENGAGING WAYS TO STIMULATE THE BRAIN FOR PEOPLE LIVING WITH MEMORY LOSS OR DEMENTIA by DK; Foreword by Angela Rippon
Designed for people with memory loss, dementia and Alzheimer's along with their family, friends, and caregivers, AARP's Memory Activity Book contains more than 70 brain-stimulating activities and is a valuable resource for everyone touched by these conditions.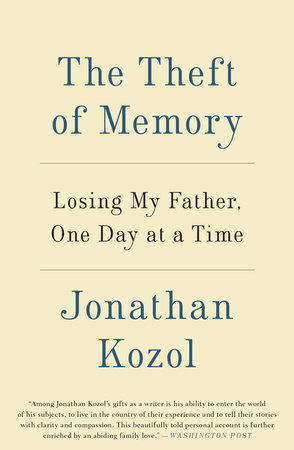 THE THEFT OF MEMORY: LOSING MY FATHER, ONE DAY AT A TIME by Jonathan Kozol
National Book Award winner Jonathan Kozol is best known for his fifty years of work among our nation's poorest and most vulnerable children. Now, in the most personal book of his career, he tells the story of his father's life and work as a nationally noted specialist in disorders of the brain and his astonishing ability, at the onset of Alzheimer's disease, to explain the causes of his sickness and then to narrate, step-by-step, his slow descent into dementia.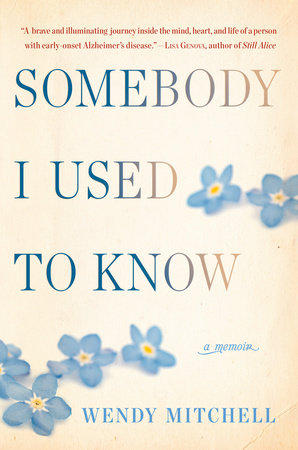 SOMEBODY I USED TO KNOW: A MEMOIR by Wendy Mitchell
One of the first-ever glimpses of what it feels like to experience Alzheimer's firsthand, Somebody I Used to Know is the chronicle of one woman's struggle to make sense of her shifting world and her mortality, at once philosophical, poetic, intensely personal, and ultimately hopeful. It is both a tribute to the woman Wendy Mitchell used to be and a brave affirmation of the woman she has become.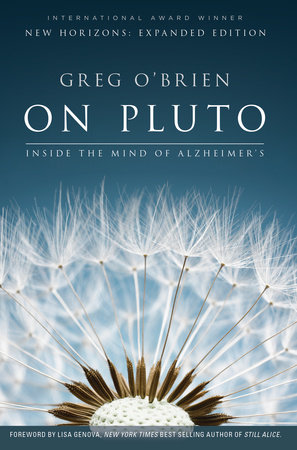 ON PLUTO: INSIDE THE MIND OF ALZHEIMER'S (2nd Edition) by Greg O'Brien, Lisa Genova
This is a book about living with Alzheimer's, not dying with it. It is a book about hope, faith, and humor—a prescription far more powerful than the conventional medication available today to fight this disease. Greg O'Brien, an award-winning investigative reporter, has been diagnosed with early-onset Alzheimer's and is one of those faceless numbers. Acting on long-term memory and skill coupled with well-developed journalistic grit, O'Brien decided to tackle the disease and his imminent decline by writing frankly about the journey.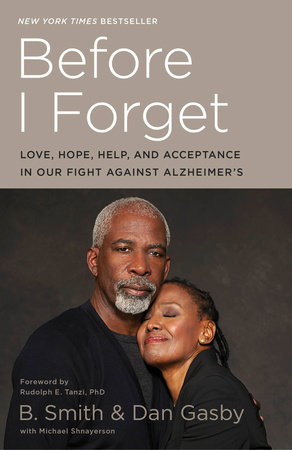 BEFORE I FORGET: LOVE, HOPE, HELP, AND ACCEPTANCE IN OUR FIGHT AGAINST ALZHEIMER'S by B. Smith, Dan Gasby, Michael Shnayerson
Now in paperback, this New York Times bestseller tells the heartbreaking story of B. Smith's fight with Alzheimer's. Restaurateur, magazine publisher, celebrity chef, and nationally known lifestyle maven, B. Smith is struggling at 66 with a tag she never expected to add to that string: Alzheimer's patient. She's not alone. Every 67 seconds someone newly develops it, and millions of lives are affected by its aftershocks.
FOR YOUNGER READERS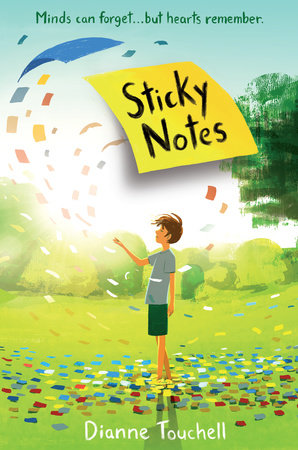 STICKY NOTES by Dianne Touchell; Middle Grade
For fans of Counting by 7s and Fish in a Tree, a touching story about the power of love and family in the face of a parent's early-onset Alzheimer's disease. A heartbreaking story about what it means to forget and to be forgotten, as well as the devastating effects of Alzheimer's and the strong families behind those who suffer from it.
NEWSPAPER HATS by Phil Cummings, Owen Swan; Ages 3 to 7
Georgie visits her Grandpa at the home where he lives, but he doesn't always remember who she is. He does, however, remember how to make newspaper hats, and together they fold enough for all his friends. Touching moments portray the difficulties and nuances of memory loss from a child's perspective, and an uplifting ending leaves readers with hope. A poignant and age-appropriate story about a loved one with Alzheimer's disease.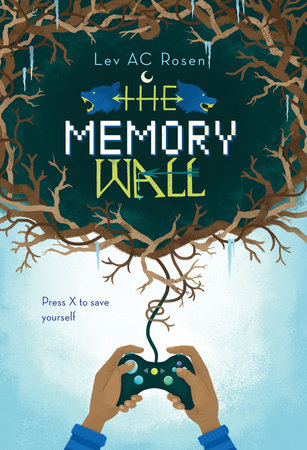 THE MEMORY WALL by Lev AC Rosen; Ages 9 to 12
Wellhall is an immersive online fantasy world full of giants, sorcerers, and elves—and it's junior-high-schooler Nick's only escape from real life. Nick and his mom used to play the online video game together before her early-onset Alzheimer's forced her to enter an assisted-living facility. Even as Nick becomes more and more certain that the game's character Reunne is actually his mother, Nick's father and his new friend encourage Nick to confront the possibility that the game is just a game, and that he needs to be prepared to say goodbye to his mother as he knows her. . . .
For more on these and related titles visit the collection: Alzheimer's and Brain Awareness
---
There's a Book for That! is brought to you by Penguin Random House's Sales department. Please follow our Tumblr by clicking here—and share this link with your accounts: theresabookforthat.tumblr.com. Thank you!
Did you see something on the news or read about something on your commute? Perhaps you noticed something trending on Twitter? Did you think: "There's a book for that!"? Then please, send it our way at theresabookforthat@penguinrandomhouse.com
Posted: June 19, 2019