There's a Book For That: Alzheimer's & Brain Awareness Month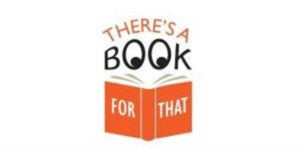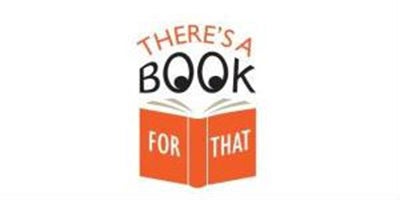 June is Alzheimer's and Brain Awareness Month and the Alzheimer's Association (ALZ) has launched their #goPurple campaign. According to ALZ, more than 55 million people worldwide are living with Alzheimer's or another dementia. In support of all who deal with dementia, as well as those who want to learn about the brain, we present the following memoirs and cutting-edge science: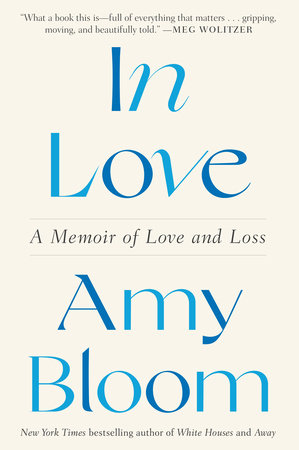 IN LOVE: A MEMOIR OF LOVE AND LOSS by Amy Bloom
In this powerful memoir of boundary-defying love, the New York Times bestselling author of Away and White Houses tells the story of her husband's discovery of his early onset Alzheimer's, their growing understanding of the illness and his painful and affirming decision to choose his own ending. Written in Bloom's captivating, insightful voice and with her trademark wit and candor, In Love is an illuminating story of two people whose love and shared life experiences inspired them to find a courageous way to part—and of a woman's determination to find peace in the aftermath of loss.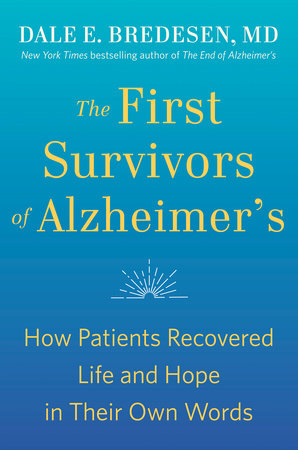 THE FIRST SURVIVORS OF ALZHEIMER'S: HOW PATIENTS RECOVERED LIFE AND HOPE IN THEIR OWN WORDS by Dale Bredesen
First person stories of patients who recovered from Alzheimer's Disease–and how they did it. Dr. Bredesen's patients have not just survived; they have thrived to rediscover fulfilling lives, rewarding relationships, and meaningful work. This book will give unprecedented hope to patients and their families.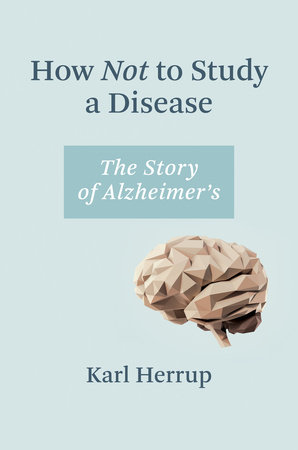 HOW NOT TO STUDY A DISEASE: THE STORY OF ALZHEIMER'S by Karl Herrup
An authority on Alzheimer's disease offers a history of past failures and a roadmap that points us in a new direction in our journey to a cure. Herrup offers a unique insider's perspective, describing the red flags that science ignored in the rush to find a cure. Herrup presents a new and sweeping vision of the field that includes a redefinition of the disease and a fresh conceptualization of aging and dementia that asks us to imagine the brain as a series of interconnected "neighborhoods."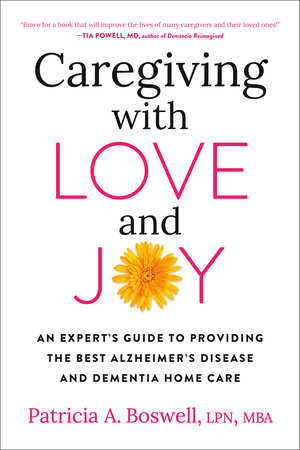 CAREGIVING WITH LOVE AND JOY: AN EXPERT'S GUIDE TO PROVIDING THE BEST ALZHEIMER'S DISEASE AND DEMENTIA HOME CARE by Patricia A. Boswell, LPN, MBA
A revolutionary, practical, uplifting guide for the caregivers of people with Alzheimer's disease and dementia. As a nurse and dementia expert, Boswell knows that the best caregivers think like a problem-solver, addressing physical and emotional issues as they come up. Whether readers are providing the care themselves, managing a caregiver, or sharing the responsibilities, this comprehensive guidebook will redefine the caregiving experience as one that can be life-affirming and enjoyable. It offers a singular resource for anyone who is looking to provide or manage outstanding daily care while maintaining—and even enhancing—their own health and mental well-being.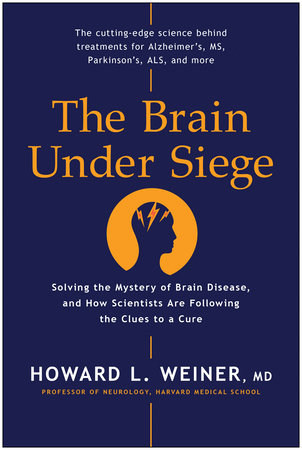 THE BRAIN UNDER SIEGE: SOLVING THE MYSTERY OF BRAIN DISEASE, AND HOW SCIENTISTS ARE FOLLOWING THE CLUES TO A CURE by Howard L. Weiner
In The Brain Under Siege, Howard Weiner likens the brain to a crime scene, showing readers how "clues" point to causes and suggest paths to a cure. He takes readers on a journey through the latest technological advances, exploring which routes of investigation have gone cold and which have led to breakthroughs. Readers couldn't ask for a better guide: A professor of neurology at Harvard Medical School and co-director of the Ann Romney Center for Neurologic diseases, Weiner is an internationally renowned expert, who pioneered immunotherapy in MS and is currently investigating an Alzheimer's vaccine.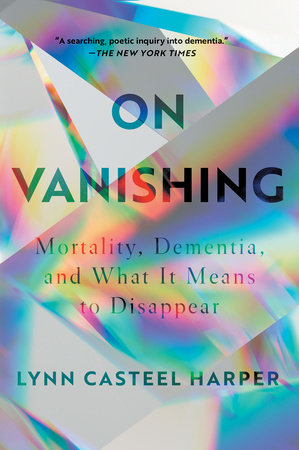 ON VANISHING: MORTALITY, DEMENTIA, AND WHAT IT MEANS TO DISAPPEAR by Lynn Casteel Harper
An essential book for those coping with Alzheimer's and other cognitive disorders that "reframe[s] our understanding of dementia with sensitivity and accuracy . . . to grant better futures to our loved ones and ourselves" (Parul Sehgal, The New York Times). Weaving together personal stories with theology, history, philosophy, literature, and science, Harper confronts our elemental fears of disappearance and death, drawing on her experiences with people with dementia both in the U.S. health-care system and within her own family. In the course of unpacking her own stories and encounters… Harper engages in an exploration of dementia that is unlike anything written before on the subject.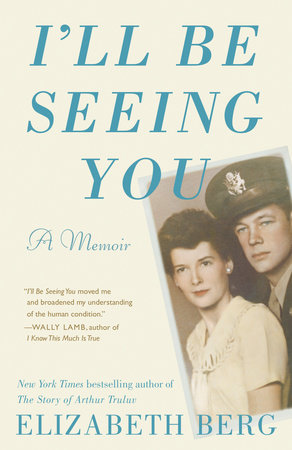 I'LL BE SEEING YOU: A MEMOIR by Elizabeth Berg
The beloved New York Times bestselling author tells the moving love story of caring for her parents in their final years in this beautifully written memoir. I'll Be Seeing You charts the passage from the anguish of loss to the understanding that even in the most fractious times, love can heal, transform, and lead to graceful–and grateful–acceptance.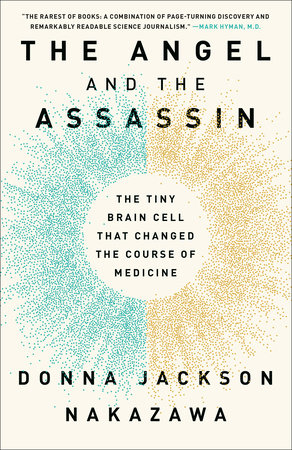 THE ANGEL AND THE ASSASSIN: THE TINY BRAIN CELL THAT CHANGED THE COURSE OF MEDICINE by Donna Jackson Nakazawa
The riveting story of microglia—the "white blood cell of the brain"—from the scientists who discovered its dual capabilities to harm and heal, to the cutting-edge treatments emerging for a variety of brain diseases, including depression and Alzheimer's.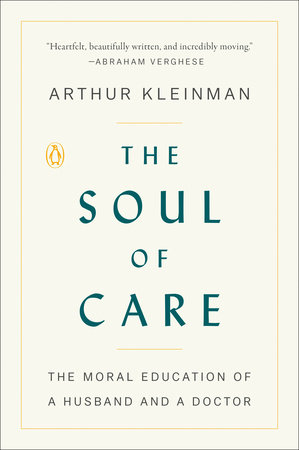 THE SOUL OF CARE: THE MORAL EDUCATION OF A HUSBAND AND A DOCTOR by Arthur Kleinman
A moving memoir and an extraordinary love story that shows how an expert physician became a family caregiver and learned why care is so central to all our lives and yet is at risk in today's world.
When Dr. Arthur Kleinman, an eminent Harvard psychiatrist and social anthropologist, began caring for his wife, Joan, after she was diagnosed with early-onset Alzheimer's disease, he found just how far the act of caregiving extended beyond the boundaries of medicine. The practice of caregiving teaches us what is most important in life, and reveals the very heart of what it is to be human.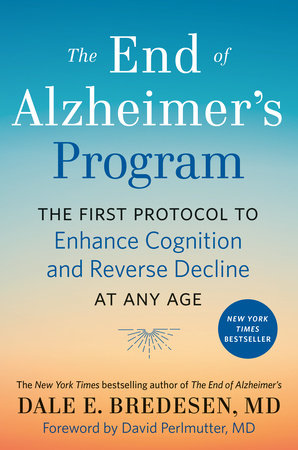 THE END OF ALZHEIMER'S PROGRAM: THE FIRST PROTOCOL TO ENHANCE COGNITION AND REVERSE DECLINE AT ANY AGE by Dale Bredesen, David Perlmutter
In The End of Alzheimer's Dale Bredesen laid out the science behind his revolutionary new program that is the first to both prevent and reverse symptoms of Alzheimer's disease. Now he lays out the detailed program he uses with his own patients. With inspiring stories from patients who have reversed cognitive decline and are now thriving, this book shifts the treatment paradigm and offers a new and effective way to enhance cognition as well as unprecedented hope to sufferers of this now no longer deadly disease. Also available in a spanish edition here.
For more on these and related titles visit the collection, Brain and Alzheimer's Titles
---
There's a Book for That! is brought to you by Penguin Random House's Sales department. Please follow our Tumblr by clicking here—and share this link with your accounts: theresabookforthat.tumblr.com. Thank you!
Did you see something on the news or read about something on your commute? Perhaps you noticed something trending on Twitter? Did you think: "There's a book for that!"? Then please, send it our way at theresabookforthat@penguinrandomhouse.com
Posted: June 22, 2022