There's a Book for That: American West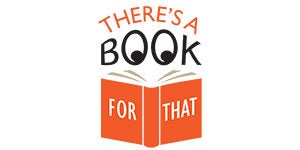 It's that time of year… hot, but not too dusty to see a trail of standout fiction set in the American West. Tea Obreht's just-released novel, INLAND, is rounding up a ton of praise, not the least of which is inclusion on President Obama's recently posted summer reading list. As The New Yorker's review said, "With Inland, Obreht makes a renewed case for the sustained, international appeal of the American West." Allow us to showcase more stories that support the case beautifully: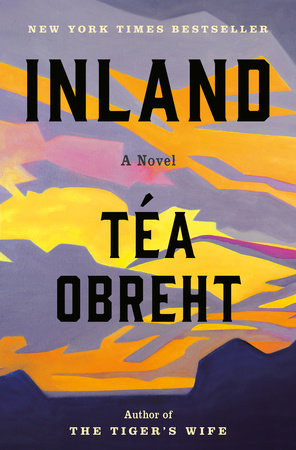 INLAND: A NOVEL by Téa Obreht
In the lawless, drought-ridden lands of the Arizona Territory in 1893, two extraordinary lives collide. Nora is an unflinching frontierswoman awaiting the return of the men in her life—her husband, a newspaperman, who has gone in search of water for the parched household, and her elder sons who have vanished after an explosive argument. Lurie is a former outlaw and a man haunted by ghosts. The way in which Nora and Lurie's stories intertwine is the surprise and suspense of this brilliant novel.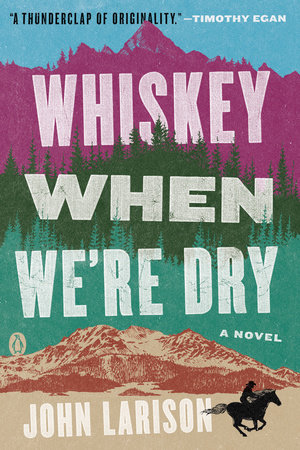 WHISKEY WHEN WE'RE DRY: A NOVEL by John Larison
In the spring of 1885, seventeen-year-old Jessilyn Harney finds herself orphaned and alone on her family's homestead. Desperate to fend off starvation and predatory neighbors, she cuts off her hair, binds her chest, saddles her beloved mare, and sets off across the mountains to find her outlaw brother Noah and bring him home. Wrestling with her brother's outlaw identity, and haunted by questions about her own, Jess must outmaneuver those who underestimate her, ultimately rising to become a hero in her own right. Told in Jess's wholly original and unforgettable voice, Whiskey When We're Dry is a stunning achievement, an epic as expansive as America itself—and a reckoning with the myths that are entwined with our history.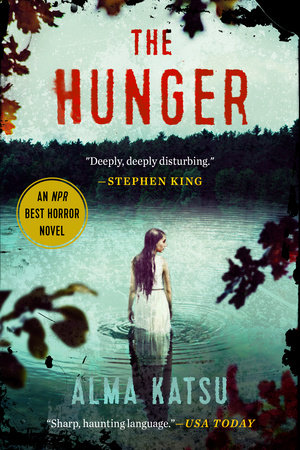 THE HUNGER by Alma Katsu
A tense and gripping reimagining of one of America's most haunting human disasters: the Donner Party with a supernatural twist.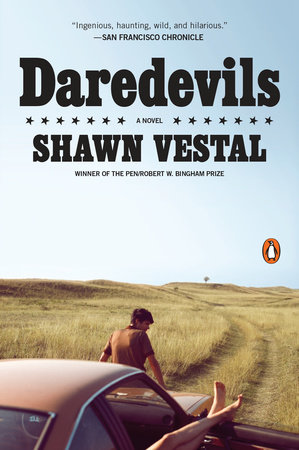 DAREDEVILS: A NOVEL by Shawn Vestal
At the heart of this exciting debut novel, set in Arizona and Idaho in the mid-1970s, is fifteen-year-old Loretta, who slips out of her bedroom every evening to meet her so-called gentile boyfriend. Her strict Mormon parents catch her returning one night, and promptly marry her off to Dean Harder, a devout yet materialistic fundamentalist who already has a wife and a brood of kids. The Harders relocate to his native Idaho, where Dean's teenage nephew Jason falls hard for Loretta. A Zeppelin and Tolkien fan, Jason worships Evel Knievel and longs to leave his close-minded community. He and Loretta make a break for it. They drive all night, stay in hotels, and relish their dizzying burst of teenage freedom as they seek to recover Dean's cache of "Mormon gold." But someone Loretta left behind is on their trail…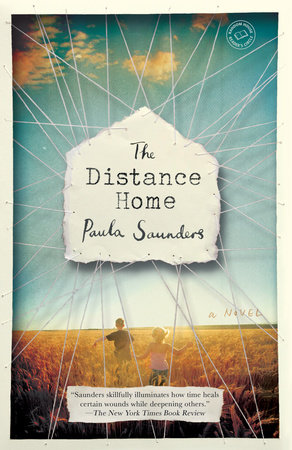 THE DISTANCE HOME: A NOVEL by Paula Saunders
A "riveting family saga" (Mary Karr) set in the American West, about sibling rivalry, dark secrets, and a young girl's struggle with freedom and artistic desire.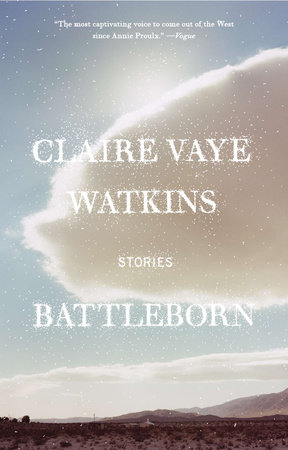 BATTLEBORN: STORIES by Claire Vaye Watkins
In ten unforgettable stories, Claire Vaye Watkins takes on the mythology of the American West, fearlessly reimagining it. Her characters orbit around the region's vast spaces, winning redemption despite —and often because of—the hardship and violence they encounter.
Like the work of Cormac McCarthy, Denis Johnson, Richard Ford, and Annie Proulx, Battleborn represents a near-perfect confluence of sensibility and setting, and the introduction of an exceptionally powerful and original literary voice.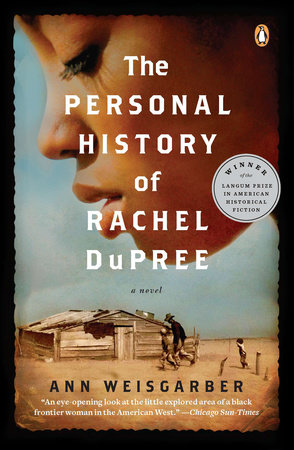 THE PERSONAL HISTORY OF RACHEL DUPREE: A NOVEL by Ann Weisgarber
Praised by Alice Walker and many other bestselling writers, The Personal History of Rachel DuPree is an award-winning debut novel with incredible heart about life on the prairie as it's rarely been seen. Reminiscent of The Color Purple, as well as the frontier novels of Laura Ingalls Wilder and Willa Cather, it opens a window on the little-known history of African American homesteaders and gives voice to an extraordinary heroine who embodies the spirit that built America.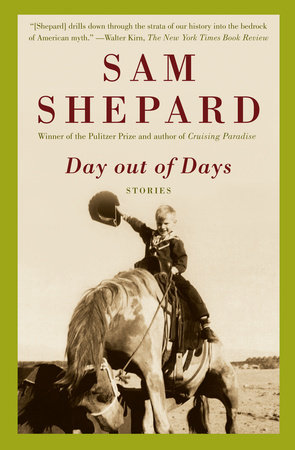 DAY OUT OF DAYS: STORIES by Sam Shepard
From one of our most admired writers: a collection of stories set mainly in the American West, written with the terse lyricism, cinematic detail, and wry humor that have become Sam Shepard's trademarks.
For more on these and related titles visit American West Fiction
---
There's a Book for That! is brought to you by Penguin Random House's Sales department. Please follow our Tumblr by clicking here—and share this link with your accounts: theresabookforthat.tumblr.com. Thank you!
Did you see something on the news or read about something on your commute? Perhaps you noticed something trending on Twitter? Did you think: "There's a book for that!"? Then please, send it our way at theresabookforthat@penguinrandomhouse.com
Posted: August 21, 2019