There's a Book for That: Annuals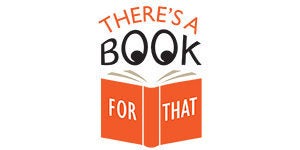 As we wrap up 2018, "Best of the Year" lists abound. Last week, the anticipated issue of Time Magazine's "Person of the Year" was published. For 2018, the choice was not one person, but rather a group of journalists under the heading "The Guardians and The War on Truth" honoring the dedication and life-threatening risks that journalists take.  In that vein, topping our list of Penguin Random House's annual publications are two books on politics and journalism. Care for lighter or fictional fare? We've also got science fiction, short story collections, as well as cooking and art titles to offer: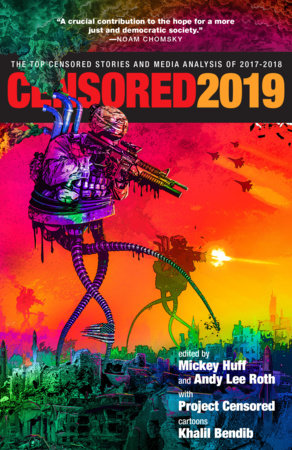 CENSORED 2019: THE TOP CENSORED STORIES AND MEDIA ANALYSIS OF 2017-2018 Illustrated by Khalil Bendib; Foreword by Abby Martin; Edited by Mickey Huff and Andy Lee Roth
"For more than forty years, Project Censored has been our watchdog on the establishment media, casting its eye on how the information that we receive––and don't receive––shapes our democracy. We need it more than ever today!" —Christopher Finan, Executive Director, National Coalition Against Censorship (NCAC)
Every year since 1976, Project Censored, our nation's oldest news-monitoring group, has produced a Top 25 list of underreported new stories and a book, Censored, dedicated to the stories that ought to be top features on the nightly news, but that are missing because of media bias and self-censorship.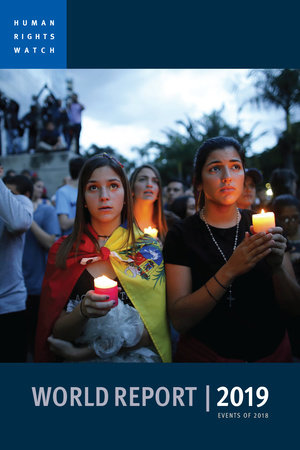 WORLD REPORT 2019: EVENTS OF 2018 by Human Rights Watch
Available January, 2019
The best country-by-country assessment of human rights.
The human rights records of more than ninety countries and territories are put into perspective in Human Rights Watch's signature yearly report. Reflecting extensive investigative work undertaken by Human Rights Watch staff, in close partnership with domestic human rights activists, the annual World Report is an invaluable resource for journalists, diplomats, and citizens, and is a must-read for anyone interested in the fight to protect human rights in every corner of the globe. Click for World Report, 2018.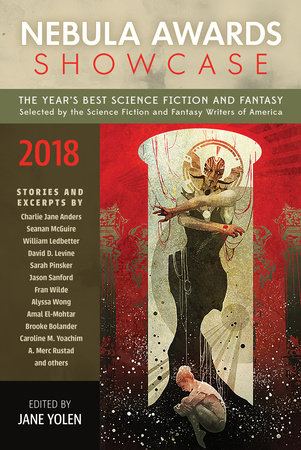 NEBULA AWARDS SHOWCASE 2018 edited by Jane Yolen
The latest volume of the prestigious anthology series, published annually across six decades!
The Nebula Awards Showcase volumes have been published annually since 1966, reprinting the winning and nominated stories of the Nebula Awards, voted on by the members of the Science Fiction and Fantasy Writers of America (SFWA). The editor, selected by SFWA's anthology Committee (chaired by Mike Resnick), is Jane Yolen, an author of children's books, fantasy, and science fiction. This year's Nebula Award winners are Charlie Jane Anders, Seanan McGuire, William Ledbetter, Amal El-Mohtar, and Eric Heisserer, with David D. Levine winning the Andre Norton Award for Young Adult Science Fiction and Fantasy Book.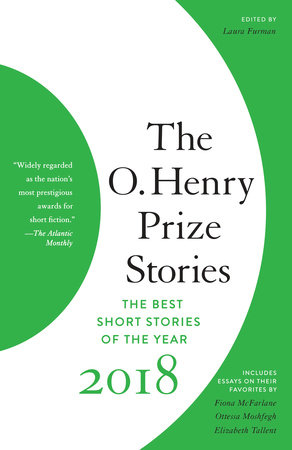 THE O. HENRY PRIZE STORIES 2018 by Laura Furman
Twenty unforgettable stories—the best of the year—by celebrated writers as well as new and emerging voices.
The O. Henry Prize Stories 2018 contains twenty prize-winning stories chosen from thousands published in literary magazines over the previous year. The winning stories evoke lives both near and distant, in settings ranging from Afghanistan and Paraguay to Japan and Ireland, and feature an engaging array of characters, including a tale-spinning Chinese grandmother, disaffected teenagers, a deaf and blind man, an atomic test victim, and a medium who bears witness for the wronged dead. The uniformly breathtaking stories are accompanied by essays from the eminent jurors on their favorites, observations from the winning writers on what inspired them, and an extensive resource list of magazines.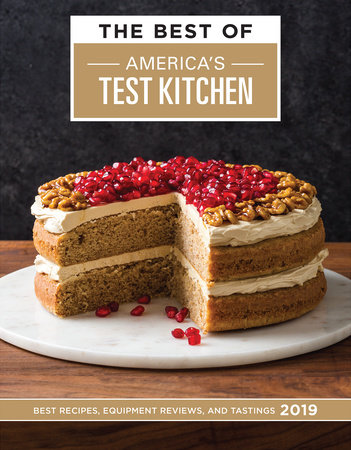 THE BEST OF AMERICA'S TEST KITCHEN 2019: BEST RECIPES, EQUIPMENT REVIEWS, AND TASTINGS by America's Test Kitchen
The best of the best—including recipes, tastings, and testings—from the current year, all compiled into one must-have collection from America's most trusted test kitchen.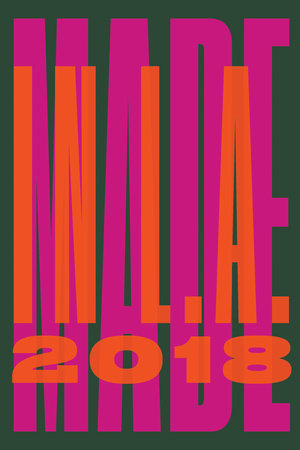 MADE IN L.A. 2018 by Anne Ellegood, Erin Christovale
Since its inception in 2012, Made in L.A. has been bringing together regional artists from every discipline and has been curated by some of the most exciting figures in the art world. 2018 is no exception. Spanning sculpture, painting, installation, film and video, music, and performance, the exhibition is dedicated to giving emerging artists a platform alongside influential artists of an earlier generation. This volume features texts on each artist's practice, alongside a round table conversation exploring the city's various artistic communities and the latest preoccupations and inspirations driving artists' work today. This sumptuous catalog reveals the enormous diversity among L.A.'s artists and what makes the city such a vibrant cultural capital.
Published in association with the Hammer Museum
For more information on these and other "perfect" titles visit 2018
Posted: December 20, 2018