There's a Book for That: Art & Photography, 2021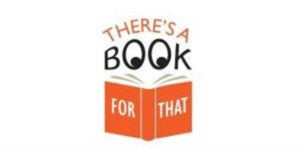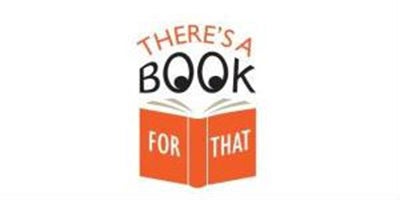 Looking for gifts for the art lover in your life? While museums and galleries are in various states of being open, virtual tours have continued to engage us with beauty and the artist's vision. Our books on art and photography do the same, and for a range of interests and tastes. The following books published in 2021 make gorgeous gifts!
ROAR! A COLLECTION OF MIGHTY WOMEN by Ashley Longshore, Introduction by Diane von Fürstenberg
Ashley Longshore now turns her eye toward badass women throughout history with Roar! A Collection of Mighty Women. Longshore's pop art paintings are never shy of daring; her art makes noise, and her singular portraits of legendary stateswomen, artists, and notable women from all walks of life include Marie Curie, Maya Angelou, Mother Teresa, Peggy Guggenheim, First Lady Michelle Obama, Greta Thunberg, Queen Elizabeth II, Cleopatra, Rosa Parks, Frida Kahlo, Josephine Baker, Amanda Gorman, and even Lynda Carter as Wonder Woman!
SEEING SILENCE: THE BEAUTY OF THE WORLD'S MOST QUIET PLACES by Pete McBride, Foreword by Bill McKibben
We tend to think of silence as the absence of sound, but it is actually the void where we can hear the sublime notes of nature. Here, photographer Pete McBride reveals the wonders of these hushed places in spectacular imagery—from the thin-air flanks of Mount Everest to the depths of the Grand Canyon, from the high-altitude vistas of the Atacama to the African savannah, and from the Antarctic Peninsula to the flowing waters of the Ganges and Nile.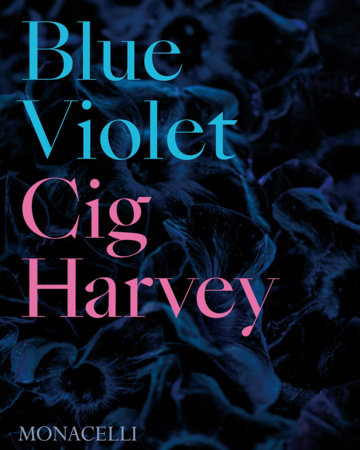 BLUE VIOLET by Cig Harvey, Afterword by Jacoba Urist
Part art book, botanical guide, historical encyclopedia, and poetry collection, Blue Violet is a compendium of beauty, color, and the senses. Plants, flowers, and our experience of the natural world are the threads that tie this unique book together. Exploring the five senses, Blue Violet invites the reader to pause, laugh, cry, create, and become more aware of the natural world. Images and text in a variety of forms (prose poetry, recipes, lists, research pieces, diagrams) focus on immediate experience to understand the vibrancy of the senses on memory and feelings.
THE HUMAN ELEMENT: A TIME CAPSULE FROM THE ANTHROPOCENE by James Balog, Text by Anne Wilkes Tucker, Foreword by James Fallows
A magnum opus on the human impact on our planet—from the threat of animal extinction to catastrophic wildfires, global warming as visualized through glacier melt, and increased ferocity of historic floods and storms—James Balog presents four decades of his research and photography in this environmental call to arms.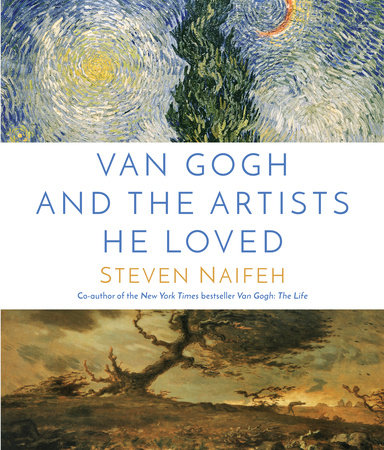 VAN GOGH AND THE ARTISTS HE LOVED by Steven Naifeh
Drawing on Van Gogh's own thoughtful and often poetic comments about the artists he venerated, Steven Naifeh gives a gripping account of his deep immersion in their work. We see Van Gogh's gradual discovery of the subjects he would make famous, from wheat fields to sunflowers, all vividly illustrated with 275 paintings by Van Gogh and a variety of other major artists, including Claude Monet, Paul Gauguin, and Henri de Toulouse-Lautrec, positioned side by side. Thanks to the vast correspondence from Vincent to his beloved brother Theo, Naifeh is able to reconstruct Van Gogh's artistic world from within. Observed in eloquent prose that is as compelling as it is authoritative, Van Gogh and the Artists He Loved enables us to share the artist's journey as he established his own audacious, influential, and widely beloved body of work.
EBONY: COVERING BLACK AMERICA by Lavaille Lavette
For the African American community, Ebony has been a breath of fresh air, speaking on issues and events from the Black perspective, celebrating Black standards of beauty and elevating heroes of Black America—athletes, entertainers, activists, elected officials, or some combination thereof. Ebony: Covering Black America, by Lavaille Lavette, is a celebration of the treasure trove of the magazine's rich history, glamorous covers, groundbreaking cultural impact, and authentic coverage of Black American life from the magazine's inception in 1945 to the present. Lavette has chosen select articles, features, and reportage of note, including Martin Luther King Jr.'s advice column, and Ebony Fashion Fair photo shoots, divided into categories found within the magazine, including Civil Rights & Social Justice, Love & Family, Ebony Men, Ebony Women, and Ebony Music.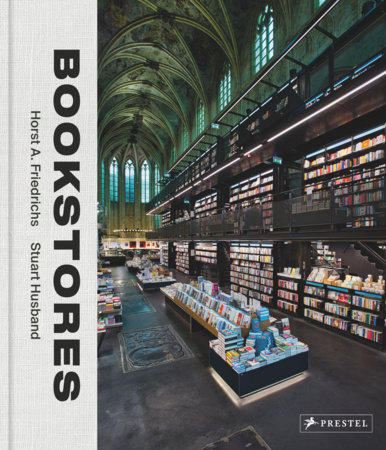 BOOKSTORES: A CELEBRATION OF INDEPENDENT BOOKSELLERS by Horst A. Friedrichs, Stuart Husband
In Bookstores, photographer Horst A. Friedrichs opens the door to the world of bricks-and-mortar bookstores, showcasing their variety, quirkiness, and vitality with lavish photography. It celebrates the passion and commitment of the owners with interviews and anecdotes. This is an ideal book for anyone who loves to read, browse, or simply linger in the analog world of books and bookstores.
OLD DOGS by Sally Muir
Several years ago Sally Muir began a Facebook project, A Dog a Day, posting dog art daily. Through the project she was introduced to endless people and their dogs and the distinct personalities and complex emotions that owners attribute to them. More recently, Sally's project changed focus slightly to look specifically at portraying older dogs and they are collected here for the first time.
For more on these and related titles visit: Art & Photography
---
There's a Book for That! is brought to you by Penguin Random House's Sales department. Please follow our Tumblr by clicking here—and share this link with your accounts: theresabookforthat.tumblr.com. Thank you!
Did you see something on the news or read about something on your commute? Perhaps you noticed something trending on Twitter? Did you think: "There's a book for that!"? Then please, send it our way at theresabookforthat@penguinrandomhouse.com
Posted: December 8, 2021