There's a Book for That: Asian American and Native Hawaiian/Pacific Islander Heritage Month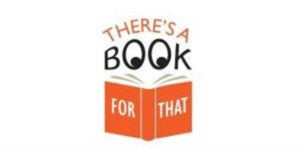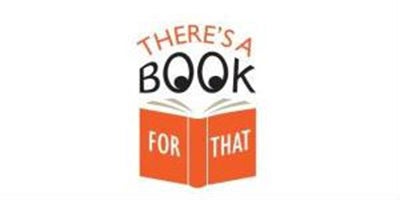 May is Asian American and Native Hawaiian/Pacific Islander (AANHPI) Heritage Month! In honor of the occasion, we are featuring the following fascinating nonfiction – in memoir, history, biography, and cooking: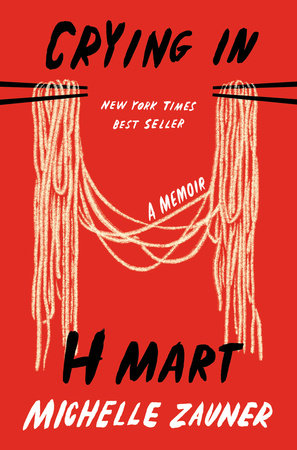 CRYING IN H MART: A MEMOIR by Michelle Zauner
From the indie rockstar of Japanese Breakfast fame, and author of the viral 2018 New Yorker essay that shares the title of this book, an unflinching, powerful memoir about growing up Korean American, losing her mother, and forging her own identity. Vivacious and plainspoken, lyrical and honest, Zauner's voice is as radiantly alive on the page as it is onstage. Rich with intimate anecdotes that will resonate widely, and complete with family photos, Crying in H Mart is a book to cherish, share, and reread.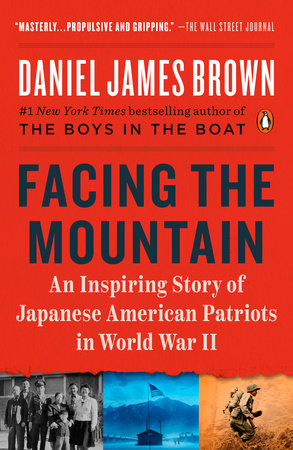 FACING THE MOUNTAIN: AN INSPIRING STORY OF JAPANESE AMERICAN PATRIOTS IN WORLD WAR II by Daniel James Brown
From the author of The Boys in the Boat, a gripping World War II saga of patriotism and courage that tells the story of the special Japanese American Army unit that overcame brutal odds in Europe; their families, incarcerated back home; and a young man who refused to surrender his constitutional rights, even if it meant imprisonment.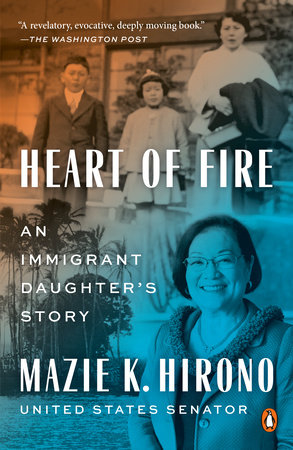 HEART OF FIRE: AN IMMIGRANT DAUGHTER'S STORY by Mazie K. Hirono
"One of the finest political memoirs in the history of the genre" (Library Journal): Heart of Fire is the intimate and inspiring life story of the first Asian-American woman and the only immigrant serving in the U.S. Senate. In this deeply personal memoir, Hirono traces her remarkable life from her earliest days in Hawaii, when the family lived in a single room in a Honolulu boarding house, to her emergence as a highly effective legislator whose determination to help the most vulnerable was grounded in her own experiences of economic insecurity, lack of healthcare access, and family separation. Finally, it chronicles Hirono's recent transformation from dogged yet soft-spoken public servant into the frank and fiery advocate we know her as today.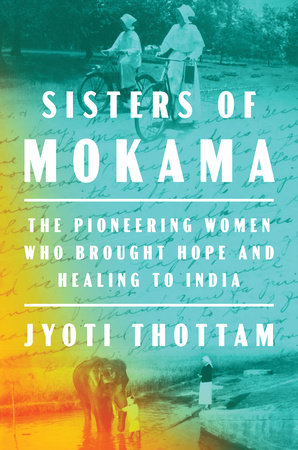 SISTERS OF MOKAMA: THE PIONEERING WOMEN WHO BROUGHT HOPE AND HEALING TO INDIA by Jyoti Thottam
New York Times editor Jyoti Thottam's mother was part of an extraordinary group of Indian women. Born in 1946, a time when few women dared to leave their house without the protection of a man, she left home by herself at just fifteen years old and traveled to Bihar—an impoverished and isolated state in northern India that had been one of the bloodiest regions of Partition—in order to train to be a nurse under the tutelage of the determined and resourceful Appalachian nuns who ran Nazareth Hospital. Fascinated by her mother's story, Thottam set out to discover the full story of Nazareth Hospital, which had been established in 1947 by six nuns from Kentucky. With no knowledge of Hindi, and the awareness that they would likely never see their families again, the sisters had traveled to the small town of Mokama determined to live up to the pioneer spirit of their order, founded in the rough hills of the Kentucky frontier. A year later, they opened the doors of the hospital; soon they began taking in young Indian women as nursing students, offering them an opportunity that would change their lives. One of those women, of course, was Thottam's mother.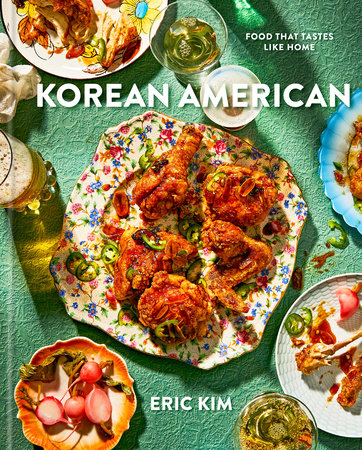 KOREAN AMERICAN: FOOD THAT TASTES LIKE HOME by Eric Kim
New York Times staff writer Eric Kim grew up in Atlanta, the son of two Korean immigrants. Food has always been central to his story, from Friday-night Korean barbecue with his family to hybridized Korean-ish meals for one–like Gochujang-Buttered Radish Toast and Caramelized-Kimchi Baked Potatoes–that he makes in his tiny New York City apartment. In this debut book of recipes, stunning images shot by photographer Jenny Huang, and thoughtful insights, especially about his mother, Jean, Eric divulges not only what it means to be Korean American but how, through food and cooking, he found acceptance, strength, and the confidence to own his story.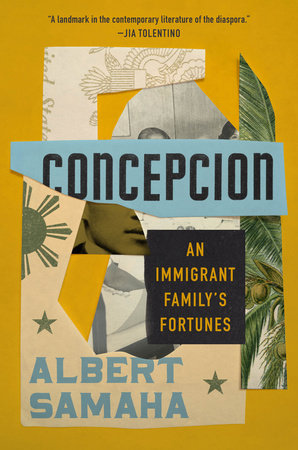 CONCEPCION: AN IMMIGRANT FAMILY'S FORTUNES by Albert Samaha
Nearing the age at which his mother had migrated to the US, part of the wave of non-Europeans who arrived after immigration quotas were relaxed in 1965, Albert Samaha began to question the ironclad belief in a better future that had inspired her family to uproot themselves from their birthplace. Excavating his family's history back to the region's unique geopolitical roots in Spanish colonialism, Japanese occupation, and American intervention, Samaha fits his family's arc into the wider story of global migration as determined by chess moves among superpowers. And by relating their personal history with warmth and affection, but also clear-eyed skepticism, Concepcion explores what it might mean to reckon with imperialism's unjust legacy, to live with contradiction and hope, to fight for the unrealized ideals of an inherited homeland.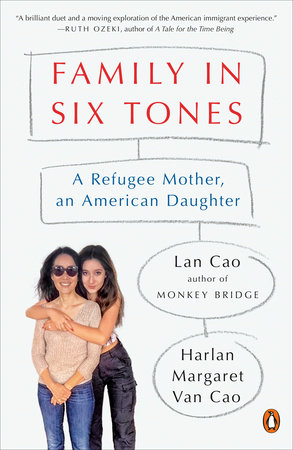 FAMILY IN SIX TONES: A REFUGEE MOTHER, AN AMERICAN DAUGHTER by Lan Cao, Harlan Margaret Van Cao
In 1975, thirteen-year-old Lan Cao boarded an airplane in Saigon and got off in a world where she faced hosts she had not met before, a language she didn't speak, and food she didn't recognize, with the faint hope that she would be able to go home soon. Lan fought her way through confusion, and racism, to become a successful lawyer and novelist. Four decades later, she faced the biggest challenge in her life: raising her daughter Harlan–half Vietnamese by birth and 100 percent American teenager by inclination. In their lyrical joint memoir, told in alternating voices, mother and daughter cross ages and ethnicities to tackle the hardest questions about assimilation, aspiration, and family.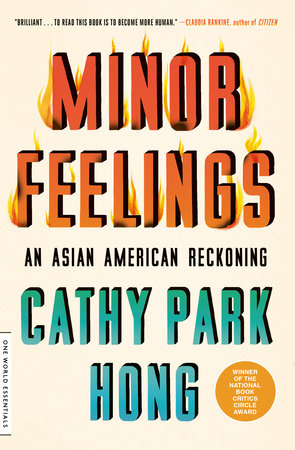 MINOR FEELINGS: AN ASIAN AMERICAN RECKONING by Cathy Park Hong
PULITZER PRIZE FINALIST • NATIONAL BOOK CRITICS CIRCLE AWARD WINNER
With sly humor and a poet's searching mind, poet and essayist Cathy Park Hong fearlessly and provocatively blends memoir, cultural criticism, and history to expose fresh truths about racialized consciousness in America. Binding these essays together is Hong's theory of "minor feelings." As the daughter of Korean immigrants, Cathy Park Hong grew up steeped in shame, suspicion, and melancholy. She would later understand that these "minor feelings" occur when American optimism contradicts your own reality—when you believe the lies you're told about your own racial identity. Minor feelings are not small, they're dissonant—and in their tension Hong finds the key to the questions that haunt her.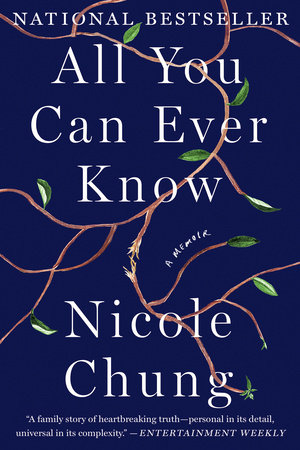 ALL YOU CAN EVER KNOW: A MEMOIR by Nicole Chung
Nicole Chung was born severely premature, placed for adoption by her Korean parents, and raised by a white family in a sheltered Oregon town. From childhood, she heard the story of her adoption as a comforting, prepackaged myth. With warmth, candor, and startling insight, Nicole Chung tells of her search for the people who gave her up, which coincided with the birth of her own child. All You Can Ever Know is a profound, moving chronicle of surprising connections and the repercussions of unearthing painful family secrets.
For more on these and related titles visit the collection AANHPI Heritage Month
---
There's a Book for That! is brought to you by Penguin Random House's Sales department. Please follow our Tumblr by clicking here—and share this link with your accounts: theresabookforthat.tumblr.com. Thank you!
Did you see something on the news or read about something on your commute? Perhaps you noticed something trending on Twitter? Did you think: "There's a book for that!"? Then please, send it our way at theresabookforthat@penguinrandomhouse.com
Posted: May 4, 2022