There's a Book for That: Asian-Pacific American Heritage Month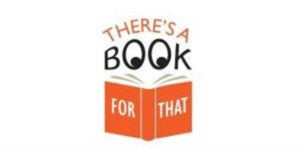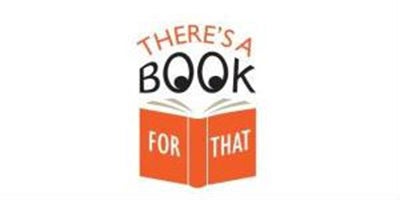 May is Asian Pacific American Heritage Month and Penguin Random House publishes many poignant, sometimes humorous, stories and histories to discover. Immerse yourself in the characters, settings and cultural themes of the following new, noteworthy and prize-winning titles for adults and younger readers, including graphic novels: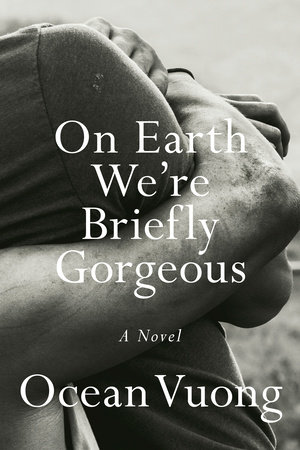 ON EARTH WE'RE BRIEFLY GORGEOUS: A NOVEL by Ocean Vuong
The brilliant, New York Times bestselling debut that has taken the literary world by storm: Award-winning poet Ocean Vuong's debut novel, a sweeping and shattering portrait of a family, and a testament to the redemptive power of storytelling. On Earth We're Briefly Gorgeous is a letter from a son to a mother who cannot read. Written when the speaker, Little Dog, is in his late twenties, the letter unearths a family's history that began before he was born—a history whose epicenter is rooted in Vietnam—and serves as a doorway into parts of his life his mother has never known, all of it leading to an unforgettable revelation.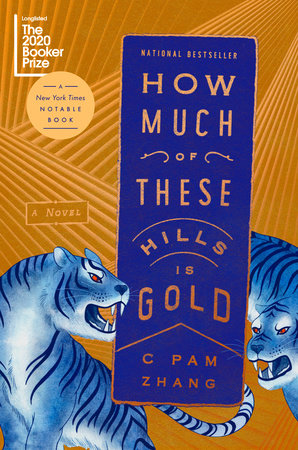 HOW MUCH OF THESE HILLS IS GOLD: A NOVEL by C Pam Zhang
An electric debut novel set against the twilight of the American gold rush, two siblings are on the run in an unforgiving landscape—trying not just to survive but to find a home. Both epic and intimate, blending Chinese symbolism and re-imagined history, How Much of These Hills Is Gold is a haunting adventure story. On a broad level, it explores race in an expanding country and the question of where immigrants are allowed to belong. But page by page, it's about the memories that bind and divide families, and the yearning for home.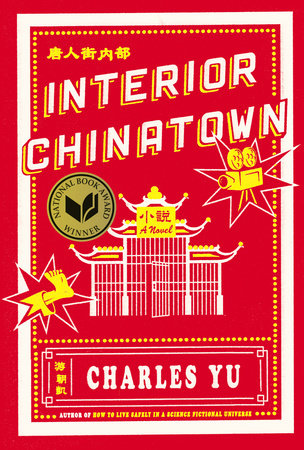 INTERIOR CHINATOWN: A NOVEL by Charles Yu
"One of the funniest books of the year has arrived, a delicious, ambitious Hollywood satire." —The Washington Post
Willis Wu doesn't perceive himself as a protagonist even in his own life: He's merely Generic Asian man. Sometimes he gets to be Background Oriental Making a Weird Face or even Disgraced Son, but he is always relegated to a prop. Yet every day he leaves his tiny room in a Chinatown SRO and enters the Golden Palace restaurant, where Black and White, a procedural cop show, is in perpetual production. He's a bit player here, too, but he dreams of being Kung Fu Guy—the most respected role that anyone who looks like him can attain. At least that's what he has been told, time and time again. Except by one person, his mother. Who says to him: Be more.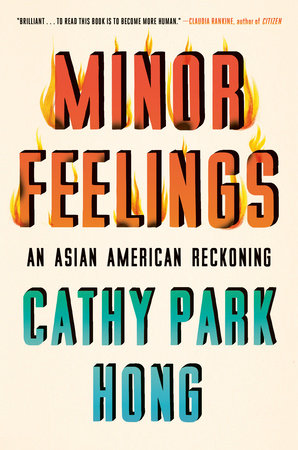 MINOR FEELINGS: AN ASIAN AMERICAN RECKONING by Cathy Park Hong
Poet and essayist Cathy Park Hong fearlessly and provocatively confronts a thorny subject, blending memoir, cultural criticism, and history to expose the truth of racialized consciousness in America. Binding these essays together is Hong's theory of "minor feelings." As the daughter of Korean immigrants, Cathy Park Hong grew up steeped in shame, suspicion, and melancholy. She would later understand that these "minor feelings" occur when American optimism contradicts your own reality—when you believe the lies you're told about your own racial identity.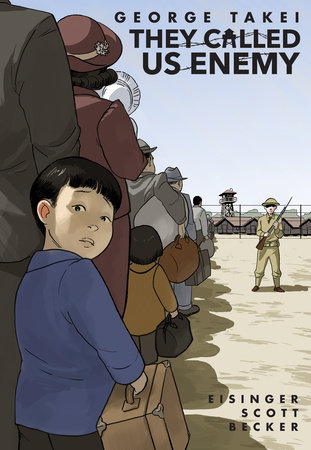 THEY CALLED US ENEMY by George Takei, Justin Eisinger, Steven Scott…
A stunning graphic memoir recounting actor/author/activist George Takei's childhood imprisoned within American concentration camps during World War II. Experience the forces that shaped an American icon—and America itself—in this gripping tale of courage, country, loyalty, and love.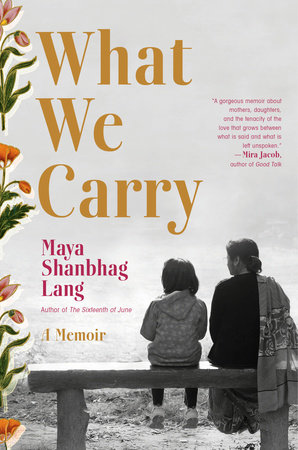 WHAT WE CARRY: A MEMOIR by Maya Shanbhag Lang
Maya Shanbhag Lang grew up idolizing her brilliant mother, an accomplished physician who immigrated to the United States from India and completed her residency, all while raising her children and keeping a traditional Indian home. Maya's mother had always been a source of support—until Maya became a mother herself. Then, the parent who had once been so capable and attentive turned unavailable and distant. Struggling to understand this abrupt change while raising her own young child, Maya searches for answers and soon learns that her mother is living with Alzheimer's. Affecting, raw, and poetic, What We Carry is the story of a daughter and her mother, of lies and truths, of receiving and giving care—and how we cannot grow up until we fully understand the people who raised us.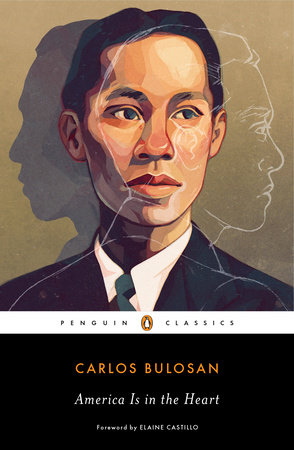 AMERICA IS IN THE HEART by Carlos Bulosan, Elaine Castillo, E. San Juan, Jr.,…
A 1946 Filipino American social classic about the United States in the 1930s from the perspective of a Filipino migrant laborer who endures racial violence and struggles with the paradox of the American dream in a setting similar to that of Steinbeck's The Grapes of Wrath, with a foreword by Elaine Castillo, author of America is Not the Heart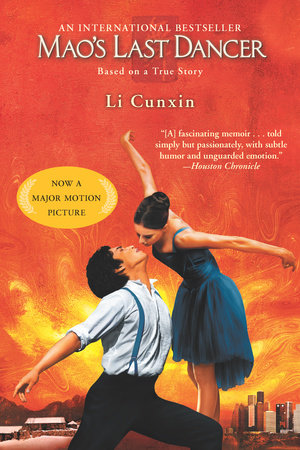 MAO'S LAST DANCER by Li Cunxin
THE BASIS FOR A MAJOR MOTION PICTURE
From a desperately poor village in northeast China, at age eleven, Li Cunxin was chosen by Madame Mao's cultural delegates to be taken from his rural home and brought to Beijing, where he would study ballet. In 1979, the young dancer arrived in Texas as part of a cultural exchange, only to fall in love with America-and with an American woman. Two years later, through a series of events worthy of the most exciting cloak-and-dagger fiction, he defected to the United States, where he quickly became known as one of the greatest ballet dancers in the world. This is his story, told in his own inimitable voice.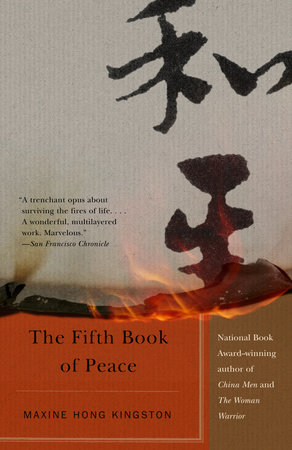 THE FIFTH BOOK OF PEACE by Maxine Hong Kingston
A long time ago in China, there existed three Books of Peace that proved so threatening to the reigning powers that they had them burned. Many years later Maxine Hong Kingston wrote a Fourth Book of Peace, but it too was burned–in the catastrophic Berkeley-Oakland Hills fire of 1991, a fire that coincided with the death of her father. Now in this visionary and redemptive work, Kingston completes her interrupted labor, weaving fiction and memoir into a luminous meditation on war and peace, devastation and renewal.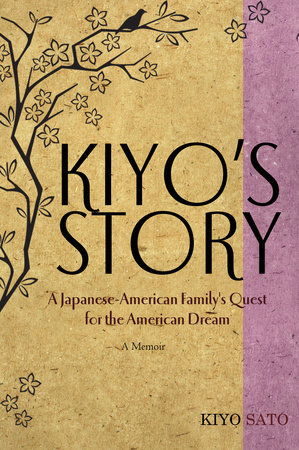 KIYO'S STORY: A JAPANESE-AMERICAN FAMILY'S QUEST FOR THE AMERICAN DREAM by Kiyo Sato
Kiyo's father arrived in California determined to plant his roots in the land of opportunity after leaving Japan. He, his wife, and their nine American-born children labored in the fields together, building a successful farm. Yet at the outbreak of World War II, Kiyo's family was ordered to Poston Internment Camp. This memoir tells the story of the family's struggle to endure in these harsh conditions and to rebuild their lives afterward in the face of lingering prejudice.
FOR YOUNGER READERS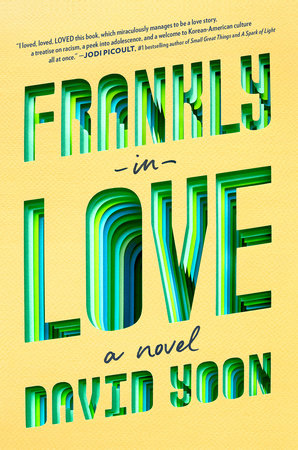 FRANKLY IN LOVE by David Yoon
Frank Li has two names. There's Frank Li, his American name. Then there's Sung-Min Li, his Korean name. No one uses his Korean name, not even his parents. Frank barely speaks any Korean. He was born and raised in Southern California. Even so, his parents still expect him to end up with a nice Korean girl—which is a problem, since Frank is finally dating the girl of his dreams: Brit Means. Brit, who is funny and nerdy just like him. Brit, who makes him laugh like no one else. Brit…who is white.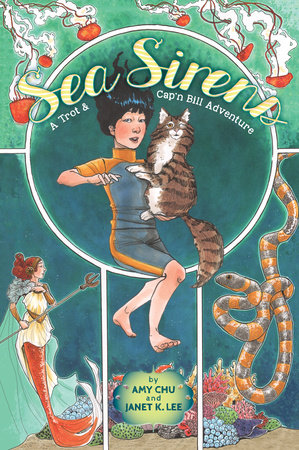 SEA SIRENS by Amy Chu, Janet K. Lee
Dive into this visually stunning, middle-grade graphic novel about a spunky Vietnamese American surfer girl and her cantankerous talking cat who plunge into a fantasy world of oceanic marvels…and mayhem! This beautiful graphic novel was inspired by The Sea Fairies, L. Frank Baum's "underwater Wizard of Oz." It weaves Vietnamese mythology, fantastical ocean creatures, a deep-sea setting, quirky but sympathetic main characters, and fast-paced adventure into an imaginative, world-building story.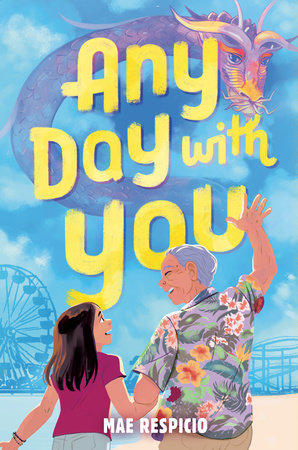 ANY DAY WITH YOU by Mae Respicio
This summer, Kaia and her friends are part of a creative arts camp, where they're working on a short movie to enter in a contest. The movie is inspired by the Filipino folktales that her beloved Tatang, her great-grandfather, tells. Tatang lives with her family and is like the sparkle of her special-effects makeup. When Tatang decides that it is time to return to his homeland in the Philippines, Kaia will do anything to convince him not to go.
For more on these and related titles visit the collection Asian-American Heritage Month
---
There's a Book for That! is brought to you by Penguin Random House's Sales department. Please follow our Tumblr by clicking here—and share this link with your accounts: theresabookforthat.tumblr.com. Thank you!
Did you see something on the news or read about something on your commute? Perhaps you noticed something trending on Twitter? Did you think: "There's a book for that!"? Then please, send it our way at theresabookforthat@penguinrandomhouse.com
Posted: May 20, 2020