There's a Book for That: August Book Clubs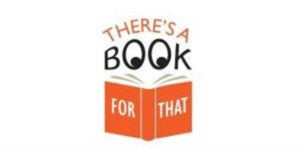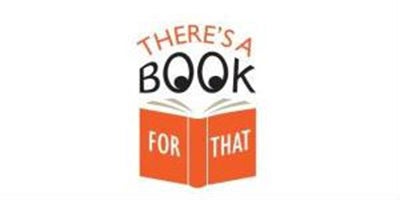 Are you in a book club? Do you read along with Reese, Oprah, Jenna, et al…? The spirit of the "book club" is strong this summer – meeting people's needs for community and  the exchange of ideas in turbulent times. August's book club selections feature many Penguin Random House authors and their books and we've rounded them up for you to join the discussion, beginning with our Penguin Random House Companywide Read: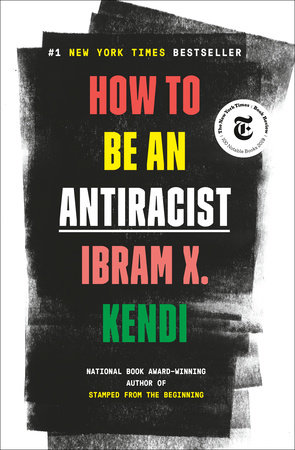 HOW TO BE AN ANTIRACIST by Ibram X. Kendi
From the National Book Award-winning author of Stamped from the Beginning comes a bracingly original approach to understanding and uprooting racism and inequality in our society—and in ourselves.
OPRAH'S AUGUST 2020 BOOK CLUB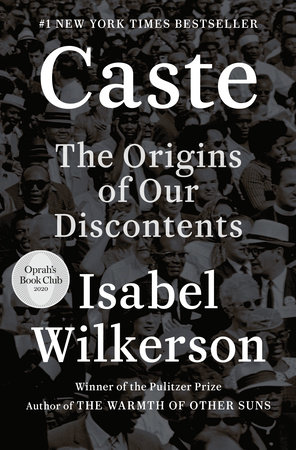 CASTE: THE ORIGINS OF OUR DISCONTENTS by Isabel Wilkerson
The Pulitzer Prize–winning, bestselling author of The Warmth of Other Suns examines the unspoken caste system that has shaped America and shows how our lives today are still defined by a hierarchy of human divisions.
REESE'S AUGUST 2020 BOOK CLUB PICK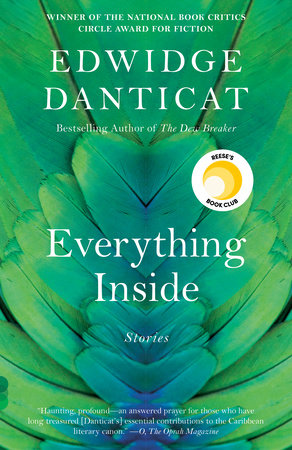 EVERYTHING INSIDE: STORIES by Edwidge Danticat
WINNER OF THE NATIONAL BOOK CRITICS CIRCLE AWARD
Set in locales from Miami and Port-au-Prince to a small unnamed country in the Caribbean and beyond, here are eight emotionally absorbing stories, rich with hard-won wisdom and humanity.
GOOD MORNING AMERICA'S AUGUST 2020 BOOK CLUB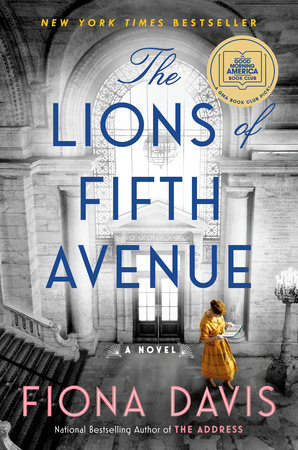 THE LIONS OF FIFTH AVENUE: A NOVEL by Fiona Davis
In nationally bestselling author Fiona Davis's latest historical novel, a series of book thefts roils the iconic New York Public Library, leaving two generations of strong-willed women to pick up the pieces.
TODAY SHOW #ReadWithJenna BOOK CLUB PICKS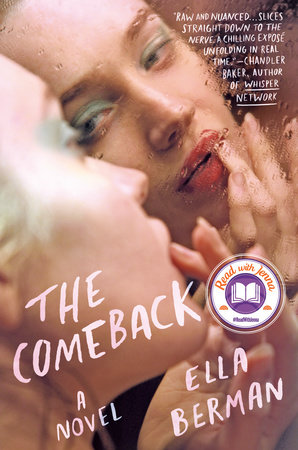 THE COMEBACK by Ella Berman
Alternating between past and present, The Comeback is a powerful and provocative story of justice in the #MeToo era—a true page-turner about a young woman, and actress, finding her voice.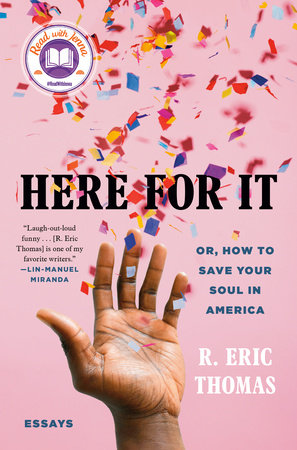 HERE FOR IT: OR, HOW TO SAVE YOUR SOUL IN AMERICA: ESSAYS by R. Eric Thomas
From one of the most beloved popular culture writers today, humorist and playwright R. Eric Thomas's heartfelt and hilarious memoir-in-essays about growing up seeing the world differently, finding unexpected hope, and every awkward, extraordinary stumble along the way. R. Eric Thomas didn't know he was different until the world told him so. Everywhere he went—whether it was his rich, mostly white, suburban high school, his conservative black church, or his Ivy League college in a big city—he found himself on the outside looking in. As the world continues to shift in unpredictable ways, Eric re-envisions what "normal" means and the powerful alchemy that occurs when you at last place yourself at the center of your own story.
BELLETRIST'S AUGUST 2020 BOOK PICK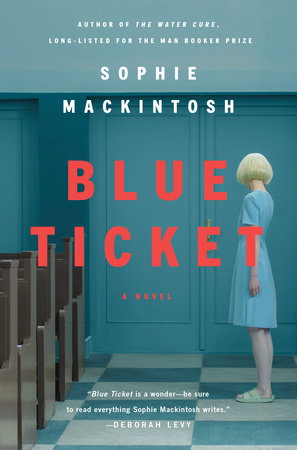 BLUE TICKET: A NOVEL by Sophie Mackintosh
Calla knows how the lottery works. Everyone does. On the day of your first bleed, you report to the station to learn what kind of woman you will be. A white ticket grants you marriage and children. A blue ticket grants you a career and freedom. You are relieved of the terrible burden of choice. And once you've taken your ticket, there is no going back. But what if the life you're given is the wrong one?
An urgent inquiry into free will, social expectation, and the fraught space of motherhood, Blue Ticket
VOX AND BUZZFEED AUGUST 2020 BOOK CLUB PICK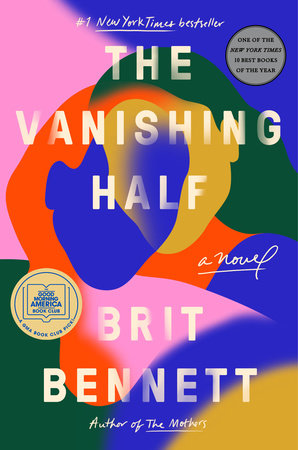 THE VANISHING HALF: A NOVEL by Brit Bennett
From The New York Times-bestselling author of The Mothers, a stunning new novel about twin sisters, inseparable as children, who ultimately choose to live in two very different worlds, one black and one white. Weaving together multiple strands and generations of this family, from the Deep South to California, from the 1950s to the 1990s, Brit Bennett produces a story that is at once a riveting, emotional family story and a brilliant exploration of the American history of passing.
For more on these titles visit the collection: Book Club Picks for August
Check out these Penguin Random House resources: Book Club guides and Book Club Brochure, Volume 20 from Library Marketing
---
There's a Book for That! is brought to you by Penguin Random House's Sales department. Please follow our Tumblr by clicking here—and share this link with your accounts: theresabookforthat.tumblr.com. Thank you!
Did you see something on the news or read about something on your commute? Perhaps you noticed something trending on Twitter? Did you think: "There's a book for that!"? Then please, send it our way at theresabookforthat@penguinrandomhouse.com
Posted: August 12, 2020