There's a Book for That: Autism Acceptance Month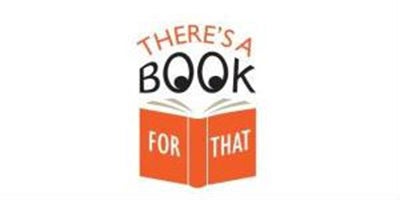 Did you know that April is Autism Acceptance Month? "Autism Acceptance Month is a great reminder that we can and should see the individual, not a diagnosis, and work together to advocate for the unique services and supports that help each person live fully," said Christopher Banks, President and CEO of the Autism Society of America. At Penguin Random House we publish the following excellent books, for children and adults, that help readers do just that, see individuals, not diagnoses.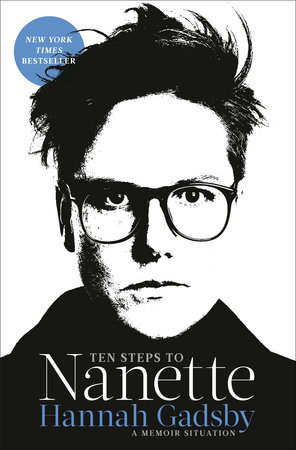 TEN STEPS TO NANETTE: A MEMOIR SITUATION by Hannah Gadsby
Harrowing and hilarious, Ten Steps to Nanette traces Gadsby's growth as a queer person, their ever-evolving relationship with comedy, and their struggle with late-in-life diagnoses of autism and ADHD, finally arriving at the backbone of Nanette: the renouncement of self-deprecation, the rejection of misogyny, and the moral significance of truth-telling.
Click here for the spanish edition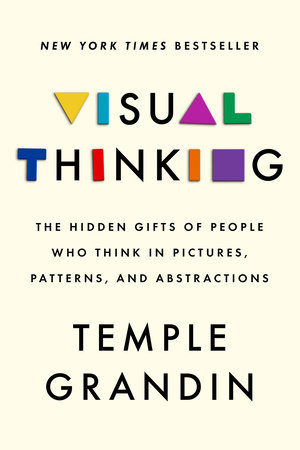 VISUAL THINKING: THE HIDDEN GIFTS OF PEOPLE WHO THINK IN PICTURES, PATTERNS, AND ABSTRACTIONS by Temple Grandin, Ph.D.
A landmark book that reveals, celebrates, and advocates for the special minds and contributions of visual thinkers. A quarter of a century after her memoir, Thinking in Pictures, forever changed how the world understood autism, Temple Grandin transforms our awareness of the different ways our brains are wired.
INTELLIGENT LOVE: THE STORY OF CLARA PARK, HER AUTISTIC DAUGHTER, AND THE MYTH OF THE REFRIGERATOR MOTHER by Marga Vicedo
Drawing on previously unexamined archival sources and firsthand interviews, science historian Marga Vicedo illuminates the story of how Clara Park and other parents fought against medical and popular attitudes toward autism while presenting a rich account of major scientific developments in the history of autism in the US.Intelligent Love is a fierce defense of a mother's right to love intelligently, the value of parents' firsthand knowledge about their children, and an individual's right to be valued by society.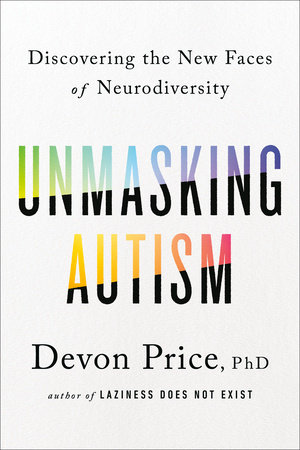 UNMASKING AUTISM: DISCOVERING THE NEW FACES OF NEURODIVERSITY by Devon Price
A deep dive into the spectrum of Autistic experience and the phenomenon of masked Autism, giving individuals the tools to safely uncover their true selves while broadening society's narrow understanding of neurodiversity. It's time to honor the needs, diversity, and unique strengths of Autistic people so that they no longer have to mask—and it's time for greater public acceptance and accommodation of difference. In embracing neurodiversity, we can all reap the rewards of nonconformity and learn to live authentically, Autistic and neurotypical people alike.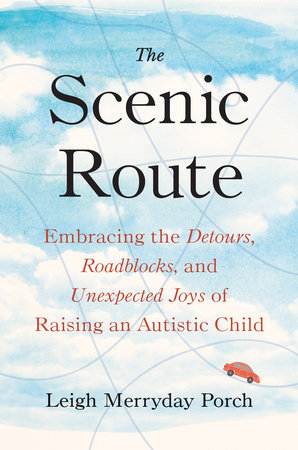 THE SCENIC ROUTE: EMBRACING THE DETOURS, ROADBLOCKS, AND UNEXPECTED JOYS OF RAISING AN AUTISTIC CHILD by Leigh Merryday Porch
In The Scenic Route, Leigh Merryday Porch offers insight into how parents of children with autism can redefine hope in a world that often has a narrow view of what hope is supposed to look like for their kids. As an educator and expert on autism spectrum disorders as well as the mother of a son who is autistic, Porch knows well the pressure parents of special needs children feel to overcome any and all challenges their children face. But not all disabilities result in heartwarming viral stories. According to Porch, we must write our own stories about what is possible for our kids and love them just as they are.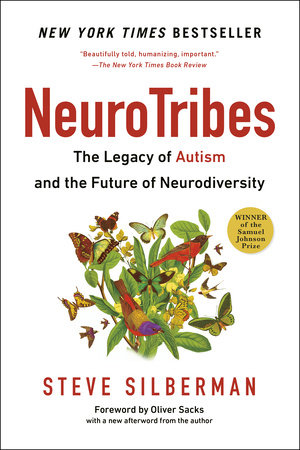 NEUROTRIBES: THE LEGACY OF AUTISM AND THE FUTURE OF NEURODIVERSITY by Steve Silberman; Foreword by Oliver Sacks
This New York Times–bestselling book upends conventional thinking about autism and suggests a broader model for acceptance, understanding, and full participation in society for people who think differently. NeuroTribes considers the idea that neurological differences such as autism, dyslexia, and ADHD are not errors of nature or products of the toxic modern world, but the result of natural variations in the human genome. This groundbreaking book will reshape our understanding of the history, meaning, function, and implications of neurodiversity in our world.
FOR YOUNGER READERS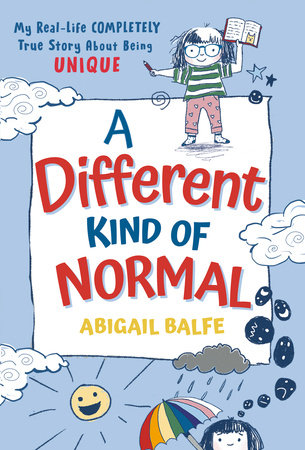 A DIFFERENT KIND OF NORMAL: MY REAL-LIFE COMPLETELY TRUE STORY ABOUT BEING UNIQUE by Abigail Balfe
This is Abigail's story about what it was like growing up autistic in a confusing "normal" world. With entertaining anecdotes and funny accompanying illustrations, Abigail details her experiences and explains some Very Crucial Information about autism. And about neurodiversity too— a word that celebrates the importance of all brain types!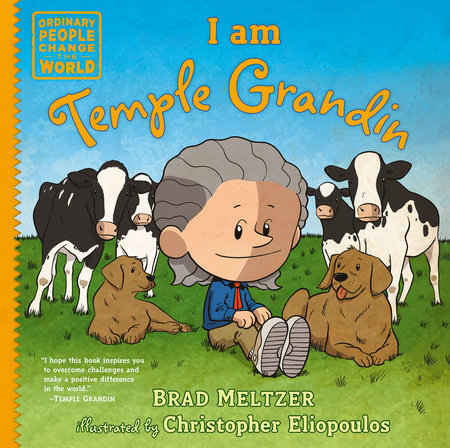 I AM TEMPLE GRANDIN by Brad Meltzer, Christopher Eliopoulos
"I hope this book inspires you to overcome challenges and make a positive difference in the world," —Prominent autistic American scientist and animal behaviorist Temple Grandin, 30th hero in this New York Times bestselling picture book biography series for ages 5 to 9.
I Am Temple Grandin spotlights female scientist Temple Grandin, whose experience being on the autism spectrum has informed her advocacy and her work as an animal behaviorist. Temple Grandin's pride in being different and how it shaped her world is celebrated in this biography.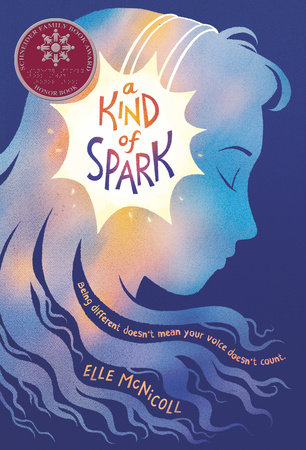 A KIND OF SPARK by Elle McNicoll
Perfect for readers of Song for a Whale and Counting by 7s, a neurodivergent girl campaigns for a memorial when she learns that her small Scottish town used to burn witches simply because they were different.
SHOW US WHO YOU ARE by Elle McNicoll
A neurodiverse twelve-year-old girl is shown an amazing new technology that gives her another chance to talk to the best friend she lost. But she soon discovers the corporation behind the science hides dark secrets that only she can expose in this heartwarming and heroic sophomore novel from the award-winning author of A Kind of Spark.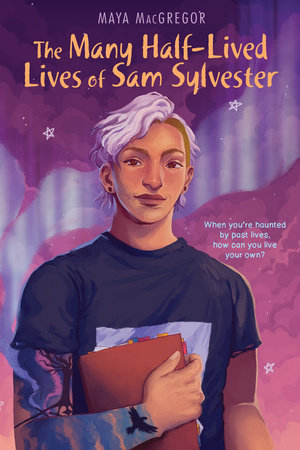 THE MANY HALF-LIVED LIVES OF SAM SYLVESTER by Maya MacGregor
In this queer contemporary YA mystery, a nonbinary teen with autism realizes they must not only solve a 30-year-old mystery but also face the demons lurking in their past in order to live a satisfying life. Sam Sylvester has long collected stories of half-lived lives—of kids who died before they turned nineteen. Sam was almost one of those kids. Now, as Sam's own nineteenth birthday approaches, their recent near-death experience haunts them. They're certain they don't have much time left. . . .
For more information on these and related titles, visit Autism Acceptance Month 2023
For more information on autism and autistic people, check out these organizations:
Autistic Self Advocacy Network (ASAN)
Autistic Women & Nonbinary Network (AWN)
---
There's a Book for That! is brought to you by Penguin Random House's Sales department. Please follow our Tumblr by clicking here—and share this link with your accounts: theresabookforthat.tumblr.com. Thank you!
Did you see something on the news or read about something on your commute? Perhaps you noticed something trending on Twitter? Did you think: "There's a book for that!"? Then please, send it our way at theresabookforthat@penguinrandomhouse.com
Posted: April 19, 2023