There's a Book for That: Autism Awareness Month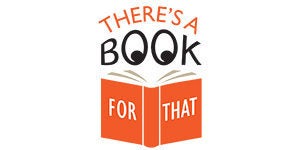 Launched nearly a quarter of a century ago, the Autism Society declared April National Autism Awareness Month as an excellent opportunity to promote autism awareness, autism acceptance and to draw attention to the tens of thousands facing an autism diagnosis each year. Through our publishing, Penguin Random House is part of the effort to educate and broaden perspectives about Autism Spectrum Disorder. Below are a range of titles that serve to expand our understanding: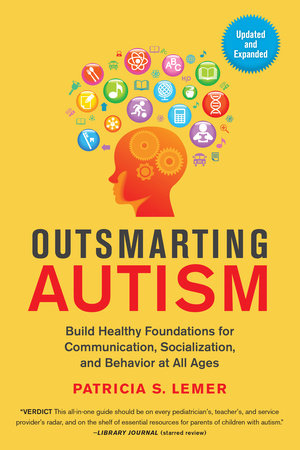 OUTSMARTING AUTISM, UPDATED AND EXPANDED: BUILD HEALTHY FOUNDATIONS FOR COMMUNICATION, SOCIALIZATION, AND BEHAVIOR AT ALL AGES by Patricia S. Lemer
A comprehensive resource for parents, therapists, caregivers, and educators, packed with lifelong strategies for Autism Spectrum Disorder (ASD) management and support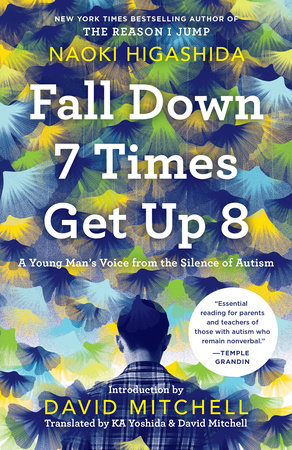 FALL DOWN 7 TIMES GET UP 8: A YOUNG MAN'S VOICE FROM THE SILENCE OF AUTISM by Naoki Higashida, KA Yoshida, David Mitchell
An extraordinary self-portrait of life as a young adult with autism. Like its bestselling predecessor, The Reason I Jump, Fall Down 7 Times Get up 8 opens a rare window into the mind and world of an autistic, non-verbal person. In short, powerful chapters, the author explores education, identity, family, society and personal growth. Introduced by award-winning author David Mitchell (co-translator with his wife, KA Yoshida), this book is part memoir, part critique of a world that sees disability ahead of disabled people.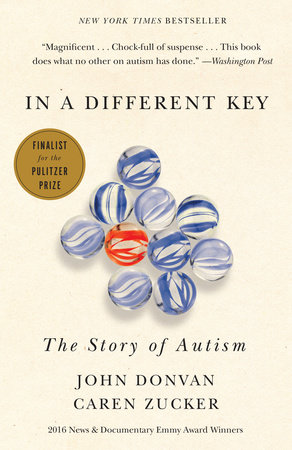 IN A DIFFERENT KEY: THE STORY OF AUTISM by John Donvan, Caren Zucker
Finalist for the Pulitzer Prize
By turns intimate and panoramic, In a Different Key takes us on a journey from an era when families were shamed and children were condemned to institutions to one in which a cadre of people with autism push not simply for inclusion, but for a new understanding of autism: as difference rather than disability.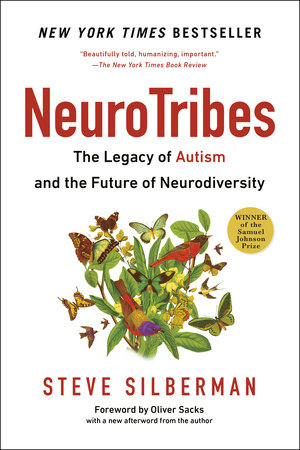 NEUROTRIBES: THE LEGACY OF AUTISM AND THE FUTURE OF NEURODIVERSITY by Steve Silberman, Oliver Sacks
This New York Times-bestselling book upends conventional thinking about autism and suggests a broader model for acceptance, understanding, and full participation in society for people who think differently. Going back to the earliest days of autism research, Silberman offers a gripping narrative of Leo Kanner and Hans Asperger, the research pioneers who defined the scope of autism in profoundly different ways; he then goes on to explore the game-changing concept of neurodiversity. NeuroTribes considers the idea that neurological differences like autism, dyslexia, and ADHD are not errors of nature or products of the toxic modern world, but the result of natural variations in the human genome. This groundbreaking book will reshape our understanding of the history, meaning, function, and implications of neurodiversity in our world.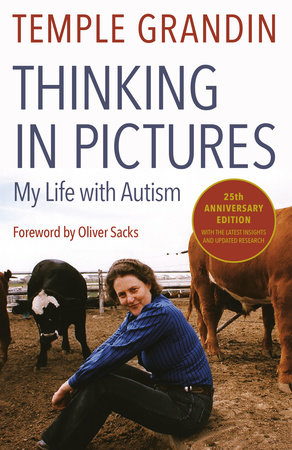 THINKING IN PICTURES, EXPANDED EDITION: MY LIFE WITH AUTISM by Temple Grandin, Speaker, Oliver W. Sacks
Temple Grandin, Ph.D., is a gifted animal scientist who has designed one-third of all the livestock-handling facilities in the United States. She also lectures widely on autism–because Temple Grandin is autistic, a woman who thinks, feels, and experiences the world in ways that are incomprehensible to the rest of us. In this unprecedented book, Grandin delivers a report from the country of autism. Written from the dual perspectives of a scientist and an autistic person, Thinking in Pictures is the document of an extraordinary human being, one who, in gracefully and lucidly bridging the gulf between her condition and our own, sheds light on the riddle of our common identity.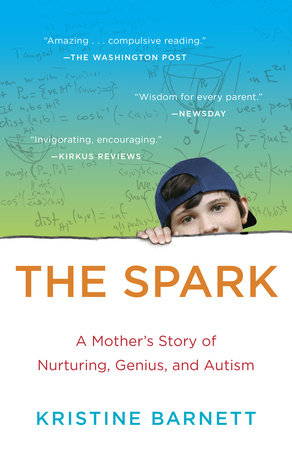 THE SPARK: A MOTHER'S STORY OF NURTURING, GENIUS, AND AUTISM by Kristine Barnett
Dramatic, inspiring, and transformative, The Spark is about the power of love and courage in the face of overwhelming obstacles, and the dazzling possibilities that can occur when we learn how to tap the true potential that lies within every child, and in all of us.
"This eloquent memoir about an extraordinary boy and a resilient and remarkable mother will be of interest to every parent and/or educator hoping to nurture a child's authentic 'spark.'"—Publishers Weekly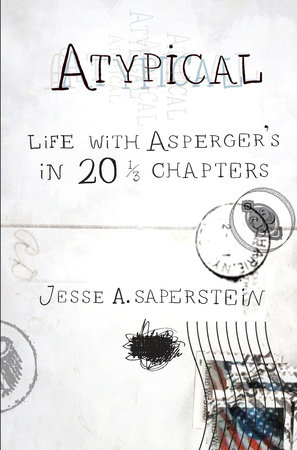 ATYPICAL: LIFE WITH ASPERGER'S IN 20 1/3 CHAPTERS by Jesse A. Saperstein
The poignant, funny, and truly unique observations of a young writer diagnosed with Asperger's Syndrome.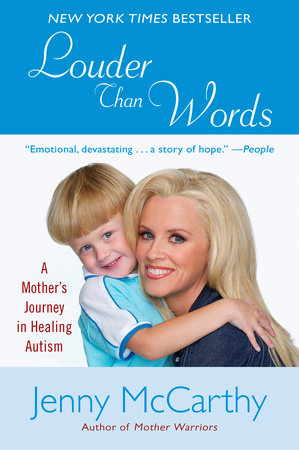 LOUDER THAN WORDS: A MOTHER'S JOURNEY IN HEALING AUTISM by Jenny McCarthy
With a foreword from Dr. David Feinberg, medical director of the Resnick Neuro-psychiatric Hospital at UCLA, and an introduction by Jerry J. Kartzinel, a top pediatric autism specialist, Louder Than Words follows Jenny as she discovered an intense combination of behavioral therapy, diet, and supplements that became the key to saving her son Evan from autism. Her story sheds much-needed light on autism through her own heartbreak, struggle, and ultimately hopeful example of how a parent can shape a child's life and happiness.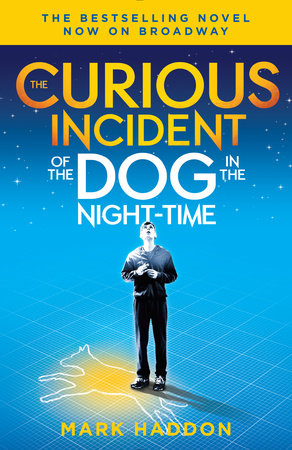 THE CURIOUS INCIDENT OF THE DOG IN THE NIGHT-TIME by Mark Haddon
A national bestseller and basis for the theatrical sensation – The Curious Incident of the Dog in the Night-Time is an instant classic—both poignant and funny—about an autistic boy who sets out to solve the murder of a neighbor's dog and discovers unexpected truths about himself and the world.
FOR YOUNGER READERS
CALLING ALL MINDS: HOW TO THINK AND CREATE LIKE AN INVENTOR by Temple Grandin
From world-renowned autism spokesperson, scientist, and inventor Temple Grandin—a book of personal stories, inventions, and facts that will blow young inventors' minds and make them soar. In Calling All Minds Temple Grandin creates a blueprint for different ways to look at the world. More than a call to action, Grandin gives a call to the imagination, and shows readers that there is truly no single way to approach any given problem—but that an open and inquisitive mind is always key. Paperback edition is available on sale April 30th.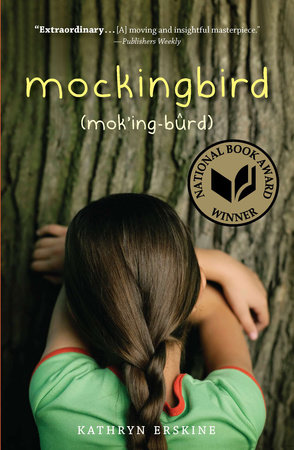 MOCKINGBIRD by Kathryn Erskine
THE NATIONAL BOOK AWARD WINNER and ONE OF THE MOST IMPORTANT NOVELS OF OUR TIME FOR YOUNG READERS
Caitlin has Asperger's. The world according to her is black and white; anything in between is confusing. Before, when things got confusing, Caitlin went to her older brother, Devon, for help. But Devon was killed in a school shooting, and Caitlin's dad is so distraught that he is just not helpful. Caitlin wants everything to go back to the way things were, but she doesn't know how to do that. Then she comes across the word closure–and she realizes this is what she needs. And in her search for it, Caitlin discovers that the world may not be so black and white after all.
For more on these and related titles visit: AUTISM AWARENESS MONTH
---
There's a Book for That! is brought to you by Penguin Random House's Sales department. Please follow our Tumblr by clicking here—and share this link with your accounts: theresabookforthat.tumblr.com. Thank you!
Did you see something on the news or read about something on your commute? Perhaps you noticed something trending on Twitter? Did you think: "There's a book for that!"? Then please, send it our way at theresabookforthat@penguinrandomhouse.com
Posted: April 10, 2019