There's a Book for That: Autism Awareness Month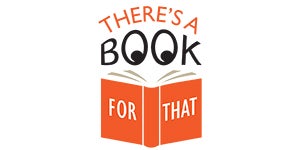 April is Autism Awareness Month begun by the Autism Society nearly 25 years ago as a nationwide effort "to promote autism awareness, inclusion and self-determination for all, and assure that each person with Autism Spectrum Disorder is provided the opportunity to achieve the highest possible quality of life." With that goal in mind, we offer an illuminating and supportive selection of titles – from groundbreaking research to history to memoir.
FEATURED TITLES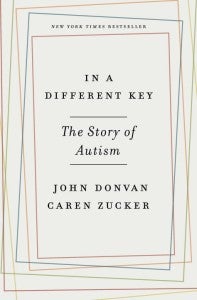 IN A DIFFERENT KEY: THE STORY OF AUTISM by John Donvan, Caren Zucker
Finalist, 2017 Pulitzer Prize General Non-Fiction
An extraordinary narrative history of autism: the riveting story of parents fighting for their children 's civil rights; of doctors struggling to define autism; of ingenuity, self-advocacy, and profound social change
Nearly seventy-five years ago, Donald Triplett of Forest, Mississippi, became the first child diagnosed with autism. Beginning with his family's odyssey, In a Different Key tells the extraordinary story of this often misunderstood condition.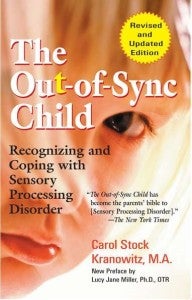 THE OUT-OF-SYNC CHILD: RECOGNIZING AND COPING WITH SENSORY PROCESSING DISORDER by Carol Kranowitz, Lucy Jane Miller
The groundbreaking book that explains Sensory Processing Disorder (SPD)–and presents a drug-free approach that offers hope for parents.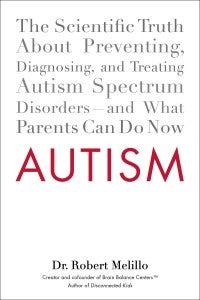 AUTISM: THE SCIENTIFIC TRUTH ABOUT PREVENTING, DIAGNOSING, AND TREATING AUTISM SPECTRUM DISORDERS–AND WHAT PARENTS CAN DO NOW by Robert Melillo
From the bestselling author of Disconnected Kids, a clear and compassionate explanation of the causes of the autism epidemic—and a scientifically based approach for prevention and treatment.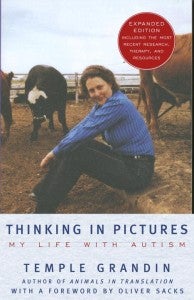 THINKING IN PICTURES: MY LIFE WITH AUTISM by Temple Grandin
Temple Grandin, Ph.D., is a gifted animal scientist who has designed one-third of all the livestock-handling facilities in the United States. She also lectures widely on autism–because Temple Grandin is autistic, a woman who thinks, feels, and experiences the world in ways that are incomprehensible to the rest of us.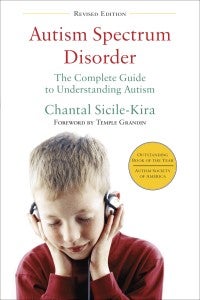 AUTISM SPECTRUM DISORDER: THE COMPLETE GUIDE TO UNDERSTANDING AUTISM by Chantal Sicile-Kira
Comprehensive and authoritative, Autism Spectrum Disorders explains all aspects of the condition, and is written for parents, educators, caregivers, and others looking for accurate information and expert insight.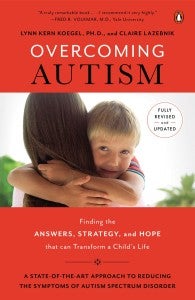 OVERCOMING AUTISM: FINDING THE ANSWERS, STRATEGIES, AND HOPE THAT CAN TRANSFORM A CHILD'S LIFE by Lynn Kern Koegel, Ph.D., Claire LaZebnik
Since Overcoming Autism was first published more than a decade ago, many theories about autism have fallen by the wayside. But the interventions described in this book have been shown to be the best approach to improving the development and quality of life of children with autism.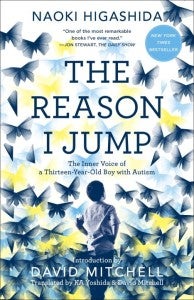 THE REASON I JUMP: THE INNER VOICE OF A THIRTEEN-YEAR-OLD BOY WITH AUTISM by Naoki Higashida, KA Yoshida, David Mitchell
The phenomenal bestseller that changed our perspective on autism translated and with an introduction by David Mitchell, author of Cloud Atlas. A remarkable journey into the mind of a 13-year-old boy with severe autism: Naoki Higashida was only a middle-schooler when he began to write The Reason I Jump.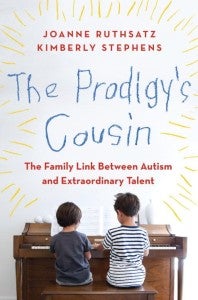 THE PRODIGY'S COUSIN: THE FAMILY LINK BETWEEN AUTISM AND EXTRAORDINARY TALENT by Joanne Ruthsatz and Kimberly Stephens
Ruthsatz and reporter Kimberly Stephens take us from the mystery of prodigy to the cutting-edge of genetics research where scientists are focused not on those who are sick, but on those who are healthy. Stephens and Ruthsatz challenge our understanding of what makes exceptional talent possible, and explore whether a long-awaited breakthrough in autism treatment may come from an unexpected direction.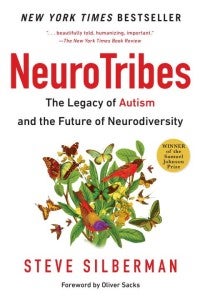 NEUROTRIBES: THE LEGACY OF AUTISM AND THE FUTURE OF NEURODIVERSITY by Steve Silberman, Oliver Sacks
Wired reporter Steve Silberman unearths the secret history of autism, long suppressed by the same clinicians who became famous for discovering it, and finds surprising answers to the crucial question of why the number of diagnoses has soared in recent years.  Going back to the earliest days of autism research, Silberman offers a gripping narrative of Leo Kanner and Hans Asperger, the research pioneers who defined the scope of autism in profoundly different ways; he then goes on to explore the game-changing concept of neurodiversity.
Check out Steve Silberman's post on Brightly.com Uniquely Ourselves: Inspiring Books on Autism for Kids, Tweens and Teens
For more books on autism spectrum disorder visit the collection: Autism Awareness Titles
Posted: April 13, 2017