There's a Book for That: Award-Winning Poetry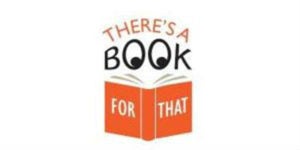 "Exhaust the little moment. Soon it dies. And be it gash or gold it will not come again in this identical guise." – Gwendolyn Brooks
Are you finding it difficult to get poetry from the news? National Poetry Month is in full swing with virtual readings from poets and the introspection and solace they offer. It's our hope that poets and their work are finding new fans at this time of crisis. Poetry comes in myriad forms and styles and Penguin Random House publishes the gamut – haiku, sonnets, odes, prose poems, lyric, Instagram, free verse, narrative, translated works, slam poetry…you name it! And we are proud publishers of many award-winning poets and collections, as follows: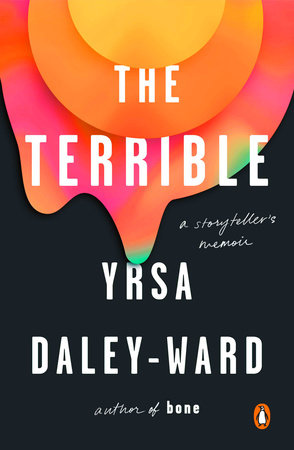 THE TERRIBLE: A STORYTELLER'S MEMOIR by Yrsa Daley-Ward
Winner of the PEN Ackerley Prize
"Suspenseful and affecting." —The New Yorker
Through her signature sharp, searing poems, this is the story of Yrsa Daley-Ward and all the things that happened. "Even the terrible things. And God, there were terrible things." It's about her childhood in the northwest of England with her beautiful, careworn mother Marcia; the man formerly known as Dad (half fun, half frightening); and her little brother Roo, who sees things written in the stars. It's also about the surreal magic of adolescence, about growing up and discovering the power and fear of sexuality, about pitch-gray days of pills and powder and connection. It's about damage and pain, but also joy.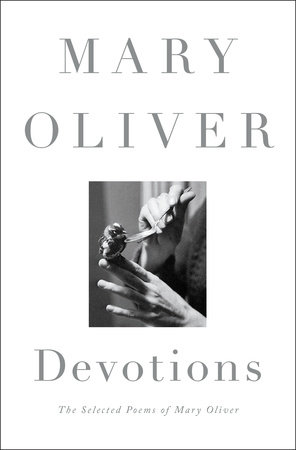 DEVOTIONS: THE SELECTED POEMS OF MARY OLIVER by Mary Oliver
Pulitzer Prize-winning poet Mary Oliver presents a personal selection of her best work in this definitive collection spanning more than five decades of her esteemed literary career.
This timeless volume, arranged by Oliver herself, showcases the beloved poet at her edifying best. Carefully curated, these 200 plus poems feature Oliver's work from her very first book of poetry, No Voyage and Other Poems, published in 1963 at the age of 28, through her most recent collection, Felicity, published in 2015. Within these pages, she provides us with an extraordinary and invaluable collection of her passionate, perceptive, and much-treasured observations of the natural world.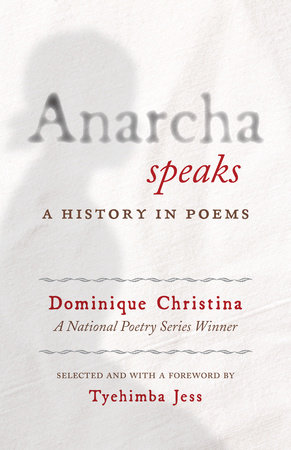 ANARCHA SPEAKS: A HISTORY IN POEMS by Dominique Christina, Tyehimba Jess
The reimagined story of Anarcha, an enslaved Black woman, subjected to medical experiments by Dr. Marion Sims. Selected by Tyehimba Jess as a National Poetry Series winner.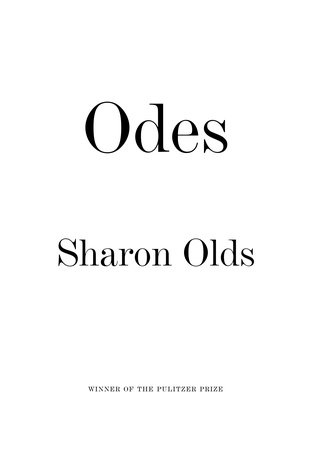 ODES by Sharon Olds
Winner of the 2016 Wallace Stevens Award from the Academy of American Poets
Following the Pulitzer prize-winning collection Stag's Leap, Sharon Olds gives us a stunning book of odes. Opening with the powerful and tender "Ode to the Hymen," Olds addresses and embodies, in this age-old poetic form, many aspects of love and gender and sexual politics in a collection that is centered on the body and its structures and pleasures. From the bodily joys and sorrows of childhood to the deaths of those dearest to us, Olds shapes the world in language that is startlingly fresh, profound in its conclusions, and life-giving for the reader.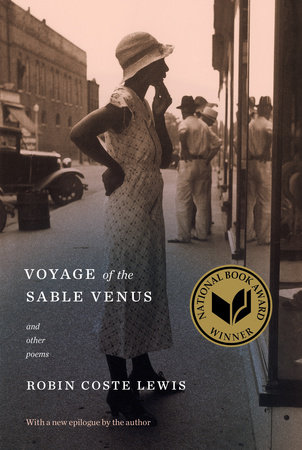 VOYAGE OF THE SABLE VENUS AND OTHER POEMS by Robin Coste Lewis
This National Book Award-winning debut poetry collection is a meditation on the black female figure through time. Here we meet a poet who adores her culture and the beauty to be found within it. Yet she is also a cultural critic alert to the nuances of race and desire—how they define us all, including her own sometimes painful history. Lewis's book is a thrilling aesthetic anthem to the complexity of race—a full embrace of its pleasure and horror, in equal parts.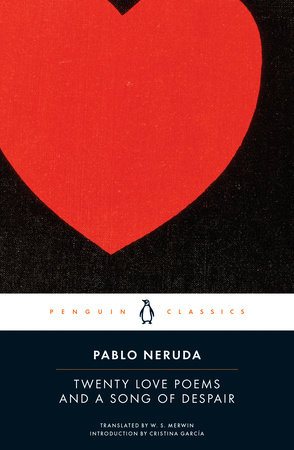 TWENTY LOVE POEMS AND A SONG OF DESPAIR: DUAL-LANGUAGE EDITION by Pablo Neruda; Translated by W. S. Merwin; Introduction by Cristina García
The most popular work by Chile's Nobel Prize-winning poet
When it appeared in 1924, this work launched into the international spotlight a young and unknown poet whose writings would ignite a generation.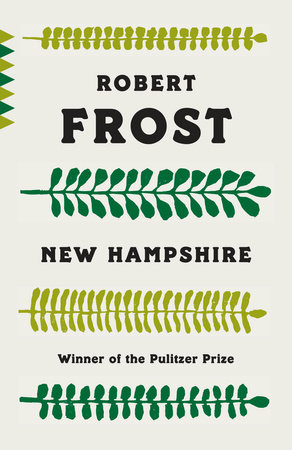 NEW HAMPSHIRE by Robert Frost
A Vintage Classics edition of Frost's 1923 collection of poems that won the Pulitzer Prize and contains some of his most famous and beloved poems. Includes the original woodcut illustrations, not in print elsewhere.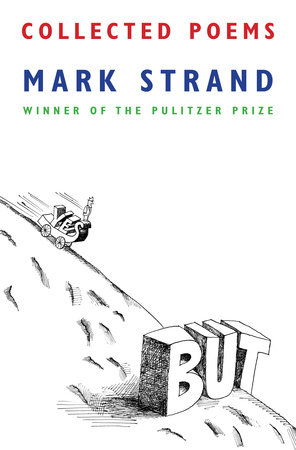 COLLECTED POEMS by Mark Strand
Gathered here is a half century's magnificent work by the former poet laureate of the United States and Pulitzer Prize winner whose haunting and exemplary style has influenced an entire generation of American poets.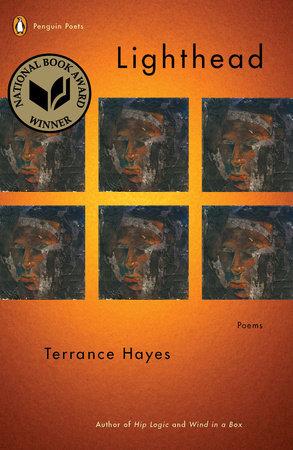 LIGHTHEAD: POEMS by Terrance Hayes
Winner of the 2010 National Book Award for Poetry
With one foot firmly grounded in the everyday and the other hovering in the air, these poems braid dream and reality into a poetry that is both dark and buoyant. Cultural icons as diverse as Fela Kuti, Harriet Tubman, and Wallace Stevens appear with meditations on desire and history. We see Hayes testing the line between story and song in a series of stunning poems inspired by the Pecha Kucha, a Japanese presentation format. This innovative collection presents the light- headedness of a mind trying to pull against gravity and time.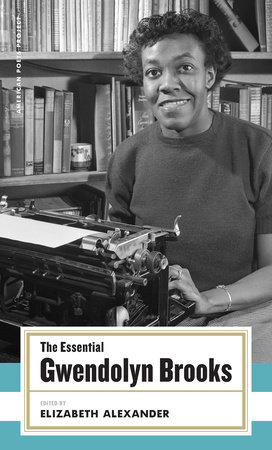 THE ESSENTIAL GWENDOLYN BROOKS (AMERICAN POETS PROJECT #19) by Gwendolyn Brooks, Elizabeth Alexander
Discover the most enduring works of legendary poet Gwendolyn Brooks—the first black author to win a Pulitzer Prize—in one collectible volume.
"If you wanted a poem," wrote Gwendolyn Brooks, "you only had to look out of a window. There was material always, walking or running, fighting or screaming or singing." From the life of Chicago's South Side she made a forceful and passionate poetry that fused Modernist aesthetics with African-American cultural tradition, a poetry that registered the life of the streets and the upheavals of the 20th century. "Her formal range," writes editor Elizabeth Alexander, "is most impressive, as she experiments with sonnets, ballads, spirituals, blues, full and off-rhymes. She is nothing short of a technical virtuoso."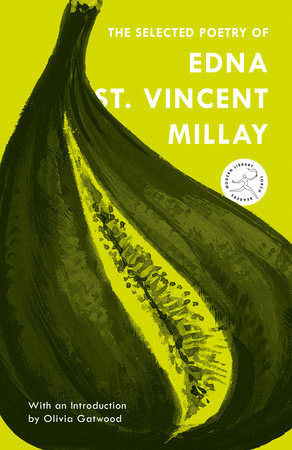 THE SELECTED POETRY OF EDNA ST. VINCENT MILLAY Edited by Nancy Milford
One of America's most celebrated poets, Pulitzer Prize winner Edna St. Vincent Millay defined a generation with her passionate lyrics and intoxicating voice of liberation. Edited by Millay biographer Nancy Milford, this collection captures the poet's unique With a new introduction by Olivia Gatwood, this edition positions Millay firmly in the tradition of boundary-pushing female poets that continues today.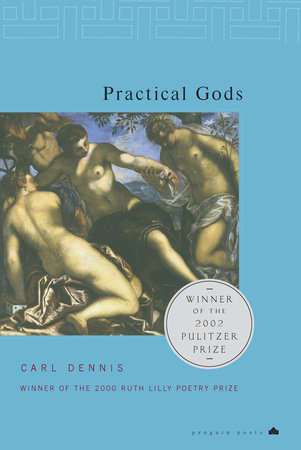 PRACTICAL GODS by Carl Dennis
Winner of the 2001 Pulitzer Prize for Poetry.
Many of the poems in Dennis' 8th collection involve an attempt to enter into dialogue with pagan and biblical perspectives, to throw light on ordinary experience through metaphor borrowed from religious myth and to translate religious myth into secular terms. While making no claims to put us in touch with some ultimate reality, these clear, precise, sensitive poems help us to pay homage to the everyday household gods that are easy to ignore, the gods that sustain life and make it rewarding.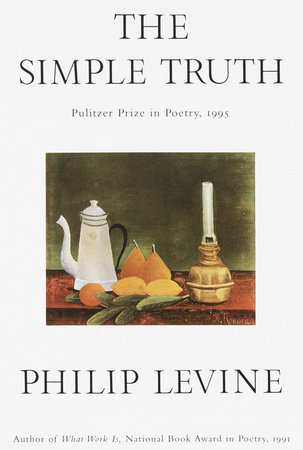 THE SIMPLE TRUTH: POEMS by Philip Levine
Winner of the Pulitzer Prize in 1995
Written in a voice that moves between elegy and prayer, The Simple Truth contains thirty-three poems whose aim is to weave a complex tapestry of myth, history (both public and private), family, memory, and invention in a search for truths so basic and universal they often escape us all.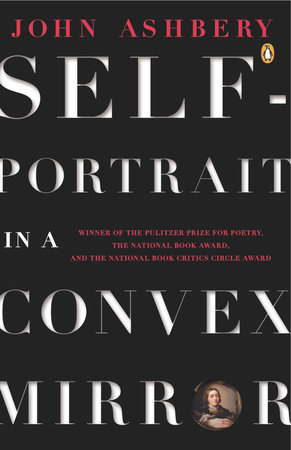 SELF-PORTRAIT IN A CONVEX MIRROR: POEMS by John Ashbery
Winner of The Pulitzer Prize, the National Book Award, and the National Book Critics Circle Award
First released in 1975, Self-Portrait in a Convex Mirror is today regarded as one of the most important collections of poetry published in the last fifty years. These are poems "of breathtaking freshness and adventure in which dazzling orchestrations of language open up whole areas of consciousness no other American poet as ever begun to explore" (The New York Times).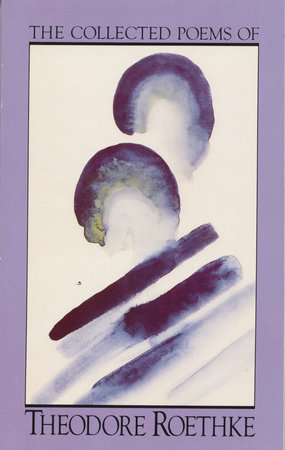 THE COLLECTED POEMS OF THEODORE ROETHKE by Theodore Roethke
These two hundred poems demonstrate the variety of Roethke's themes and styles, the comic and serious sides of his temperament, and his breakthroughs in the use of language. Together they document the development of an extraordinary creative source of American poetry. Included are his Pulitzer Prize and National Book Award winners The Walking, Words for the Wind, and The Far Field.
---
For more on these and related books visit Prize-Winning Poetry
---
There's a Book for That! is brought to you by Penguin Random House's Sales department. Please follow our Tumblr by clicking here—and share this link with your accounts: theresabookforthat.tumblr.com. Thank you!
Did you see something on the news or read about something on your commute? Perhaps you noticed something trending on Twitter? Did you think: "There's a book for that!"? Then please, send it our way at theresabookforthat@penguinrandomhouse.com
Posted: April 15, 2020