There's a Book for That: Banned Books Week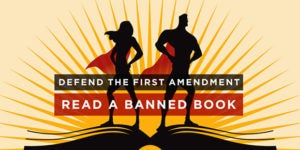 Stand Up For Your Right to Read. This sentiment comes to you directly from the American Library Association in honor of Banned Books Week (September 25-October 1).
This year's Banned Books Week is celebrating diversity. Below is a selection of books by diverse authors or containing diverse content that have been frequently challenged and/or banned.
"While diversity is seldom given as a reason for a challenge, it seems, in fact, to be an underlying and unspoken factor. These challenged works are often about people and issues which include LGBTQIA, people of color, gender diversity, people with disabilities, and ethnic, cultural, and religious minorities—people or issues that, perhaps, challengers would prefer not to consider." (bannedbooksweek.org)
To learn more and for free resources visit: ala.org
FEATURED TITLES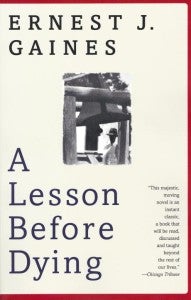 A LESSON BEFORE DYING by Ernest J. Gaines
From the author of A Gathering of Old Men and The Autobiography of Miss Jane Pittman comes a deep and compassionate novel. A young man who returns to 1940s Cajun country to teach visits a black youth on death row for a crime he didn't commit. Together they come to understand the heroism of resisting.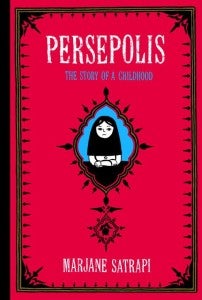 PERSEPOLIS: THE STORY OF A CHILDHOOD by Marjane Satrapi
Wise, funny, and heartbreaking, Persepolis is Marjane Satrapi's memoir of growing up in Iran during the Islamic Revolution.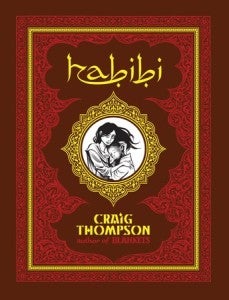 HABIBI by Craig Thompson
At once contemporary and timeless, Habibi gives us a love story, in the form of a graphic novel, of astounding resonance: a parable about our relationship to the natural world, the cultural divide between the first and third worlds, the common heritage of Christianity and Islam, and, most potently, the magic of storytelling.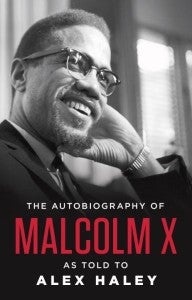 THE AUTOBIOGRAPHY OF MALCOLM X
In the searing pages of this classic autobiography, originally published in 1964, Malcolm X, the Muslim leader, firebrand, and anti-integrationist, tells the extraordinary story of his life and the growth of the Black Muslim movement to veteran writer and journalist Alex Haley. In a unique collaboration, Haley worked with Malcolm X for nearly two years, interviewing, listening to, and understanding the most controversial leader of his time.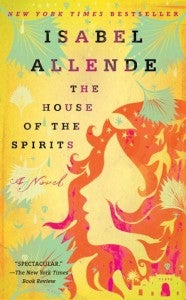 THE HOUSE OF THE SPIRITS by Isabel Allende
In one of the most important and beloved Latin American works of the twentieth century, Isabel Allende weaves a luminous tapestry of three generations of the Trueba family, revealing both triumphs and tragedies.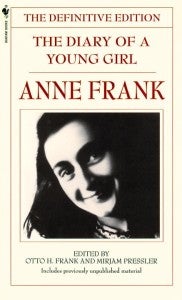 THE DIARY OF A YOUNG GIRL by Anne Frank, Otto M. Frank…
Since its publication in 1947, ANNE FRANK: THE DIARY OF A YOUNG GIRL has been read by tens of millions of people all over the world. It remains a beloved and deeply admired testament to the indestructible nature of the human spirit.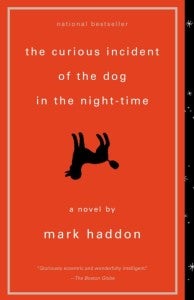 THE CURIOUS INCIDENT OF THE DOG IN THE NIGHT-TIME by Mark Haddon
An instant classic—both poignant and funny—about an autistic boy who sets out to solve the murder of a neighbor's dog and discovers unexpected truths about himself and the world.
FOR YOUNGER READERS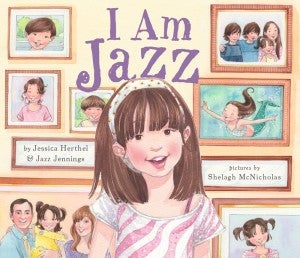 I AM JAZZ by Jessica Herthel, Jazz Jennings, Shelagh McNicholas; Ages 4 to 8
The story of a transgender child based on the real-life experience of Jazz Jennings, who has become a spokesperson for transkids everywhere.
"This is an essential tool for parents and teachers to share with children whether those kids identify as trans or not. I wish I had had a book like this when I was a kid struggling with gender identity questions. I found it deeply moving in its simplicity and honesty."—Laverne Cox (who plays Sophia in "Orange Is the New Black")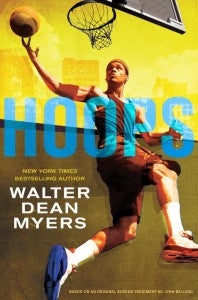 HOOPS by Walter Dean Myers, John Ballard; Ages 12 And Up
All eyes are on seventeen-year-old Lonnie Jackson while he practices with his team for a city-wide basketball Tournament of Champions. His coach, Cal, knows Lonnie has what it takes to be a pro basketball player because he, too, once had the chance—but sold out.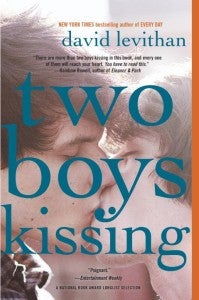 TWO BOYS KISSING by David Levithan; Ages 14 And Up
Based on true events—and narrated by a Greek Chorus of the generation of gay men lost to AIDS—TWO BOYS KISSING follows Harry and Craig, two seventeen-year-olds who are about to take part in a 32-hour marathon of kissing to set a new Guinness World Record.
For more information on these and other banned/challenged titles visit: Banned Books Week, 2016
Posted: September 20, 2016