There's a Book for That: Baseball!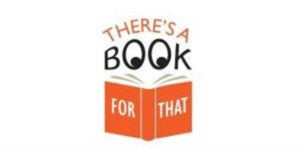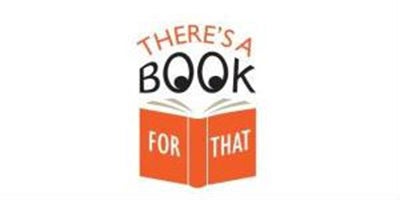 Welcome summer! It's the season of ice cream, pool parties, beaches and baseball.  In anticipation of July 4th on Monday, let's celebrate America's pastime –  baseball! Our bases are loaded with the following recommended books for all ages… reader up!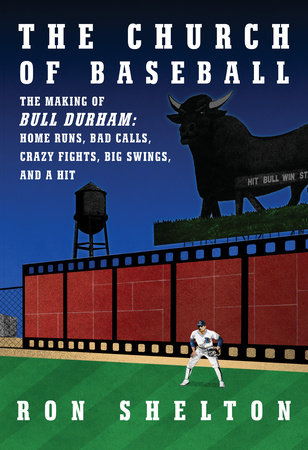 THE CHURCH OF BASEBALL: THE MAKING OF BULL DURHAM: HOME RUNS, BAD CALLS, CRAZY FIGHTS, BIG SWINGS, AND A HIT  by Ron Shelton
From the award-winning screenwriter and director of cult classic Bull Durham, the extremely entertaining behind-the-scenes story of the making of the film, and an insightful primer on the art and business of moviemaking.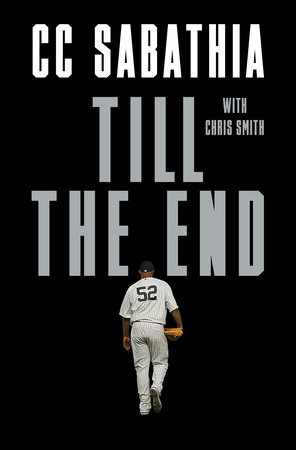 TILL THE END: A PITCHER'S LIFE by CC Sabathia, Chris Smith
The memoir of the life of one of the most beloved baseball players of his generation, a raw, compelling story of baseball, family, fame, addiction, loss, and a champion's resilience.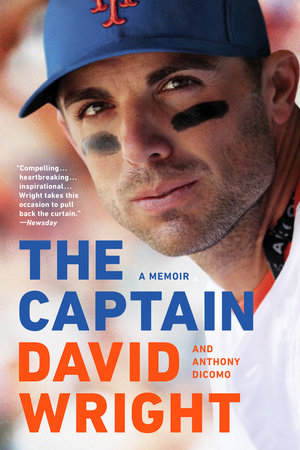 THE CAPTAIN: A MEMOIR by David Wright, Anthony DiComo
Now in paperback, a memoir from one of the most admired players in MLB history about his incredible success as a New York Met, and how he became an example of excellence on and off the field.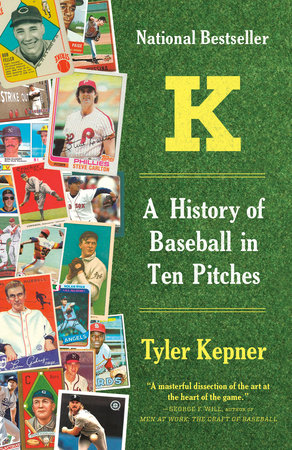 K: A HISTORY OF BASEBALL IN TEN PITCHES by Tyler Kepner
From The New York Times baseball columnist, an enchanting, enthralling history of the national pastime as told through the craft of pitching, based on years of archival research and interviews with more than three hundred people from Hall of Famers to the stars of today. Filled with priceless insights from many of the best pitchers in baseball history–from Bob Gibson, Steve Carlton, and Nolan Ryan to Greg Maddux, Mariano Rivera, and Clayton Kershaw–K will be the definitive book on pitching.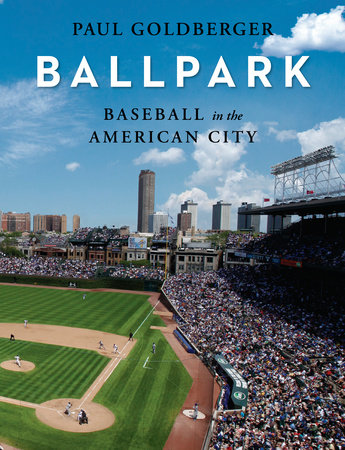 BALLPARK: BASEBALL IN THE AMERICAN CITY by Paul Goldberger
An exhilarating, splendidly illustrated, entirely new look at the history of baseball: told through the stories of the vibrant and ever-changing ballparks where the game was and is staged, by the Pulitzer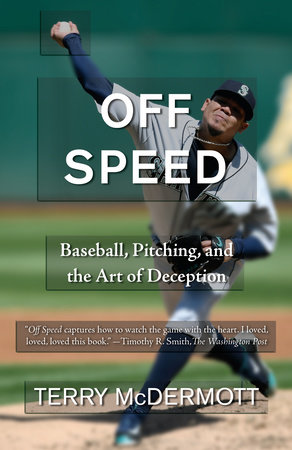 OFF SPEED: BASEBALL, PITCHING, AND THE ART OF DECEPTION by Terry McDermott
The lively and fascinating story of baseball's 150-year hunt for the perfect pitch. Approaching his subject with the love every fan brings to the park and the expertise of a probing journalist, McDermott explores with irrepressible curiosity the science and the romance of baseball.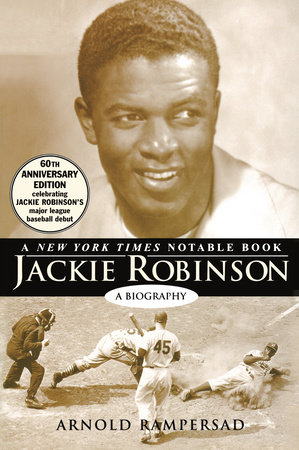 JACKIE ROBINSON: A BIOGRAPHY by Arnold Rampersad
The extraordinary life of Jackie Robinson is illuminated as never before in this full-scale biography by Arnold Rampersad, who was chosen by Jack's widow, Rachel, to tell her husband's story, and was given unprecedented access to his private papers. We are brought closer than we have ever been to the great ballplayer, a man of courage and quality who became a pivotal figure in the areas of race and civil rights.
FOR YOUNGER READERS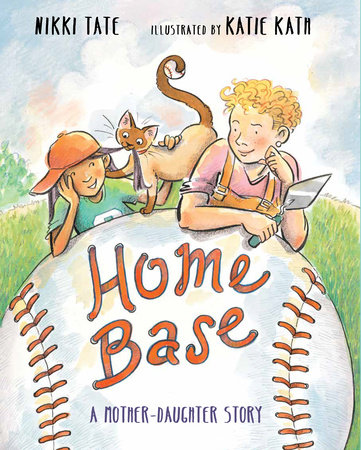 HOME BASE: A MOTHER-DAUGHTER STORY by Nikki Tate; Illustrated by Katie Kath
In this empowering picture book perfect for young feminists, a gutsy baseball-playing girl and her bricklaying mom celebrate when love and hard work triumph over nerves.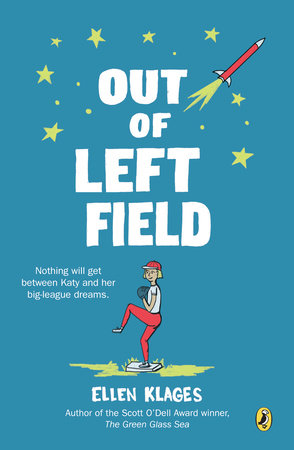 OUT OF LEFT FIELD by Ellen Klages
A story about the fight for equal rights in America's favorite arena: the baseball field! Set in 1957—the world of Sputnik and Leave It to Beaver, saddle shoes and "Heartbreak Hotel"—Out of Left Field is both a detailed picture of a fascinating historic period and a timelessly inspiring story about standing up for equality at any age.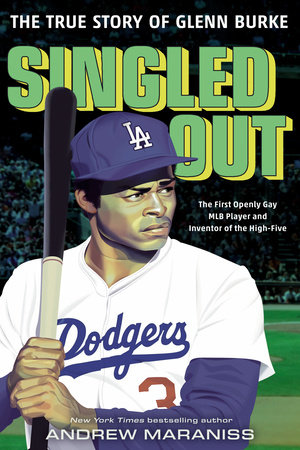 SINGLED OUT: THE TRUE STORY OF GLENN BURKE by Andrew Maraniss
From New York Times bestselling author Andrew Maraniss comes the remarkable true story of Glenn Burke, a "hidden figure" in the history of sports: the inventor of the high five and the first openly gay MLB player. Singled Out tells the story of Glenn Burke: from his childhood growing up in Oakland, his journey to the MLB and the World Series, the joy in discovering who he really was, to more difficult times: facing injury, addiction, and the AIDS epidemic.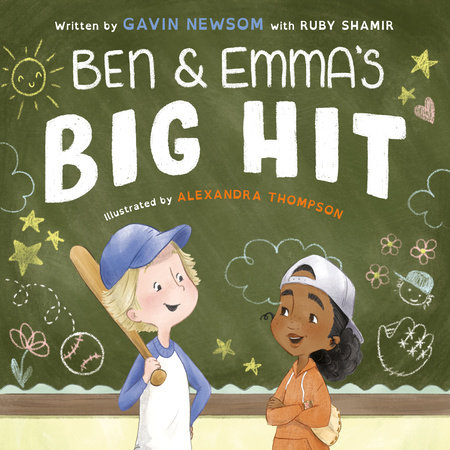 BEN AND EMMA'S BIG HIT by Gavin Newsom, Ruby Shamir, Alexandra Thompson
From California Governor Gavin Newsom comes an empowering picture book about a young boy with dyslexia who discovers a new way to look at reading. Ben loves baseball. He loves the lines of diamond-shaped field and the dome of the pitcher's mound. What Ben doesn't like is reading. Ben has dyslexia, which means letters and sounds get jumbled up in his brain, and then the words don't make sense. But when Ben starts looking at reading like he looks at baseball, he realizes that if he keeps trying, he can overcome any obstacle that comes his way.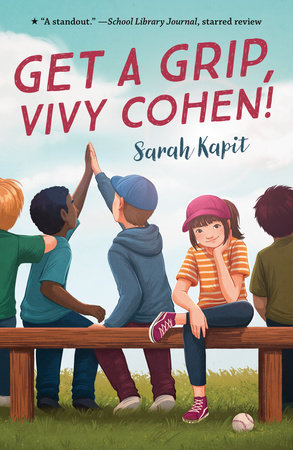 GET A GRIP, VIVY COHEN! by Sarah Kapit
In this perfectly pitched novel-in-letters, autistic eleven-year-old Vivy Cohen won't let anything stop her from playing baseball–not when she has a major-league star as her pen pal.
For more on these and related titles visit the collection, baseball
---
There's a Book for That! is brought to you by Penguin Random House's Sales department. Please follow our Tumblr by clicking here—and share this link with your accounts: theresabookforthat.tumblr.com. Thank you!
Did you see something on the news or read about something on your commute? Perhaps you noticed something trending on Twitter? Did you think: "There's a book for that!"? Then please, send it our way at theresabookforthat@penguinrandomhouse.com
Posted: June 29, 2022