There's a Book for That: Bastille Day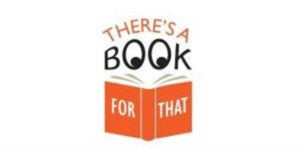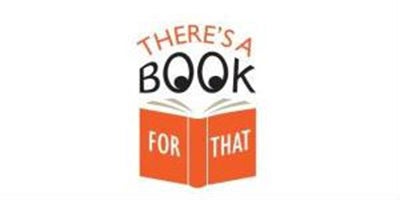 Parlez-vous francais? July 14th is Bastille Day, the common name given in English-speaking countries to the national day of France. In French, it is formally called Fête nationale ("National Celebration"). The French National Day is the anniversary of the Storming of the Bastille on July 14, 1789, a major event of the French Revolution. In honor of the occasion, we're parading the following books by French authors and prize winners for your reading pleasure. Just picture yourself on The Champs-Élysées!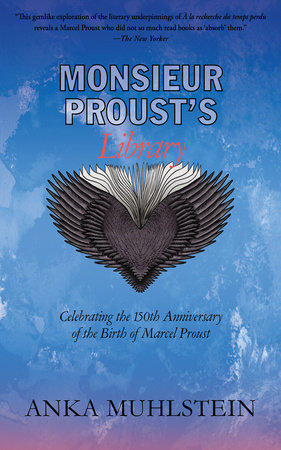 MONSIEUR PROUST'S LIBRARY: CELEBRATING THE 150TH ANNIVERSARY OF THE BIRTH OF MARCEL PROUST by Anka Muhlstein
CELEBRATING THE 150th ANNIVERSARY OF THE BIRTH OF MARCEL PROUST
In this wonderfully entertaining book, scholar and biographer Anka Muhlstein draws out these themes in Proust's work and life, thus providing not only a friendly introduction to the momentous In Search of Lost Time, but also allowing glimpses at some of the highlights and lost treasures of French literature.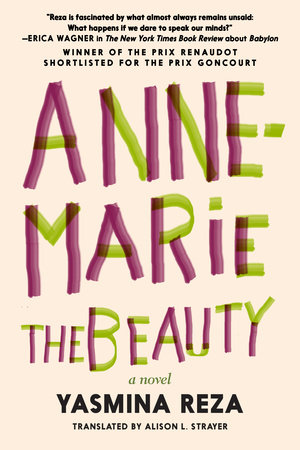 ANNE-MARIE THE BEAUTY by Yasmina Reza; Translated by Alison Strayer
"I was bored with my husband," says Anne-Marie, the irrepressible voice of Anne-Marie la Beauté, "but you know, boredom is part of love." Mostly she is speaking here of her more famous friend and colleague, the French actress Giselle Fayolle, in whose shadow she has spent her career. A very short novel with the power and resonance of a much longer one, Anne-Marie the Beauty is a profound and moving act of remembrance, a clear-eyed assessment of the hard-edged nature of fame, a meditation on aging—and a wonderfully observant and comic exploration of human foibles.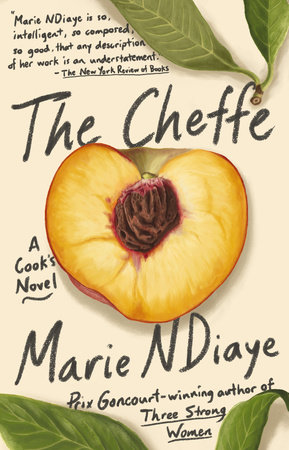 THE CHEFFE: A COOK'S NOVEL by Marie NDiaye, Jordan Stump
From the celebrated French writer Marie NDiaye—Prix Goncourt-winning author of Three Strong Women—comes the story of the Cheffe: a woman who lives in the single-minded pursuit of creating incomparable culinary delights.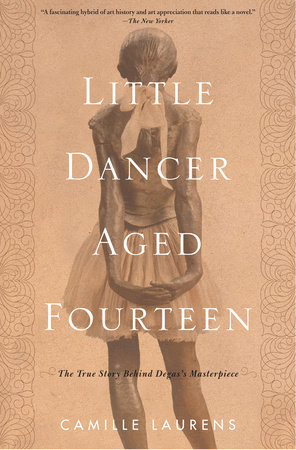 LITTLE DANCER AGED FOURTEEN: THE TRUE STORY BEHIND DEGAS'S MASTERPIECE by Camille Laurens, Willard Wood
This absorbing, heartfelt work uncovers the story of the real dancer behind Degas's now-iconic sculpture, and the struggles of late nineteenth-century Parisian life. Drawing on a wealth of historical material as well as her own love of ballet and personal experiences of loss, Camille Laurens presents a compelling, compassionate portrait of Marie van Goethem and the world she inhabited that shows the importance of those who have traditionally been overlooked in the study of art.
AND THEIR CHILDREN AFTER THEM: A NOVEL by Nicolas Mathieu; Translated by William Rodarmor
Named a Best Book of the Year by The Times (UK) and the Los Angeles Public Library and Winner of the 2018 Prix Goncourt, this poignant coming-of-age tale captures the distinct feeling of summer in a region left behind by global progress. August 1992. One afternoon during a heatwave in a desolate valley somewhere in eastern France, with its dormant blast furnaces and its lake, fourteen-year-old Anthony and his cousin decide to steal a canoe to explore the famous nude beach across the water. The trip ultimately takes Anthony to his first love and a summer that will determine everything that happens afterward.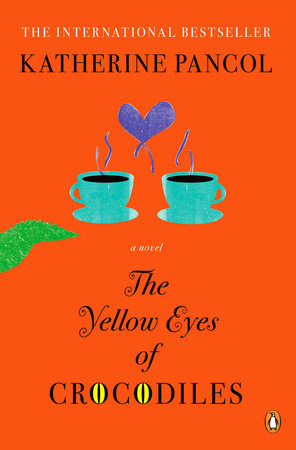 THE YELLOW EYES OF CROCODILES: A NOVEL by Katherine Pancol; Translators: William Rodarmor, Helen Dickinson
Le Divorce meets The Elegance of the Hedgehog in this hilariously entertaining mega-bestseller from France
When her chronically unemployed husband runs off to start a crocodile farm in Kenya with his mistress, Joséphine Cortès is left in an unhappy state of affairs. Meanwhile, Joséphine's charismatic sister Iris seems to have it all—a wealthy husband, gorgeous looks, and a très chic Paris address—but she dreams of bringing meaning back into her life. When Iris charms a famous publisher into offering her a lucrative deal for a twelfth-century romance, she offers her sister a deal of her own: Joséphine will write the novel and pocket all the proceeds, but the book will be published under Iris's name. All is well—that is, until the book becomes the literary sensation of the season.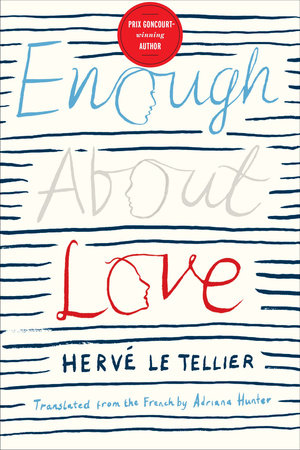 ENOUGH ABOUT LOVE: A NOVEL by Hervé Le Tellier
PRIX GONCOURT-WINNING AUTHOR
Anna and Louise could be sisters, but they don't know each other. They are both married with children, and for the most part, they are happy. On almost the same day, Anna, a psychiatrist, crosses paths with Yves, a writer, while Louise, a lawyer, meets Anna's analyst, Thomas. Love at first sight is still possible for those into their forties and long-married. But when you have already mapped out a life path, a passionate affair can come at a high price. Thought-provoking, sophisticated, and, above all, amusing, Enough About Love captures the euphoria of desire through tender and unflinching portraits of husbands, wives, and lovers.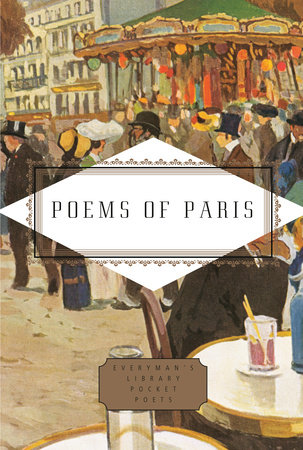 POEMS OF PARIS edited by Emily Fragos
A beautiful hardcover Pocket Poets anthology of poems from across the ages inspired by the City of Light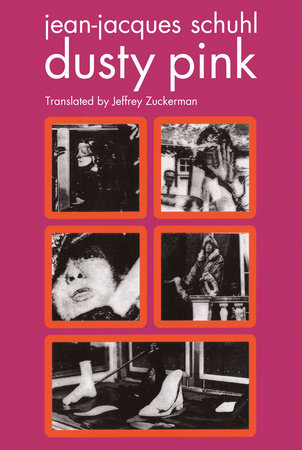 DUSTY PINK by Schuhl Jean-Jacques
A cult classic in France, the first translation of a novel that captures a subjective stroll through an underground, glamorous Paris.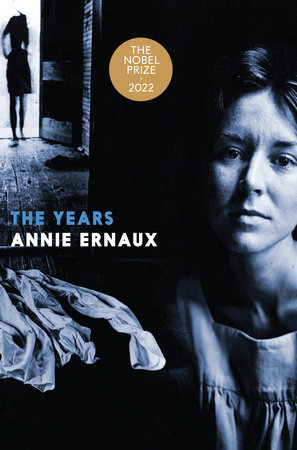 THE YEARS by Annie Ernaux; Translated by Alison L. Strayer
*Shortlisted for the 2019 Man Booker International Prize*Co-winner of the French-American Foundation Translation Prize in Nonfiction*Winner of the Marguerite Yourcenar Prize
Considered by many to be the iconic French memoirist's defining work, The Years was a breakout bestseller when published in France in 2008, and is considered in French Studies departments in the US as a contemporary classic. The Years is a personal narrative of the period 1941 to 2006 told through the lens of memory, impressions past and present—even projections into the future—photos, books, songs, radio, television and decades of advertising, headlines, contrasted with intimate conflicts and writing notes from six decades of diaries. The Years was in many ways a departure: both an intimate memoir "written" by entire generations, and a story of generations telling a very personal story.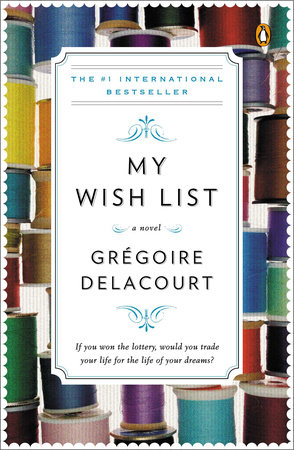 MY WISH LIST: A NOVEL by Gregoire Delacourt; Translated by Anthea Bell
Jocelyne lives in a small town in France where she runs a fabric shop, has been married to the same man for twenty-one years, and has raised two children. She is beginning to wonder what happened to all those dreams she had when she was seventeen. Could her life have been different? Then she wins the lottery—and suddenly finds the world at her fingertips. But she chooses not to tell anyone, not even her husband—not just yet. Without cashing the check, she begins to make a list of all the things she could do with the money. But does Jocelyne really want her life to change?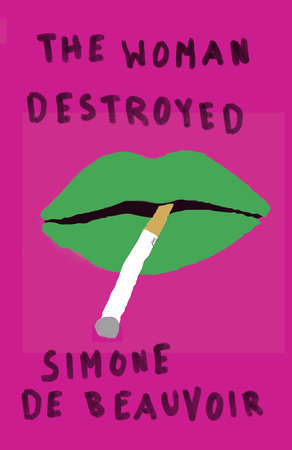 THE WOMAN DESTROYED by Simone De Beauvoir
In three "immensely intelligent stories about the decay of passion" (The Sunday Herald Times [London]), Simone de Beauvoir draws us into the lives of three women, all past their first youth, all facing unexpected crises.
For more on these and other titles from France visit Bastille Day
---
There's a Book for That! is brought to you by Penguin Random House's Sales department. Please follow our Tumblr by clicking here—and share this link with your accounts: theresabookforthat.tumblr.com. Thank you!
Did you see something on the news or read about something on your commute? Perhaps you noticed something trending on Twitter? Did you think: "There's a book for that!"? Then please, send it our way at theresabookforthat@penguinrandomhouse.com
Posted: July 14, 2021