There's a Book for That: Beer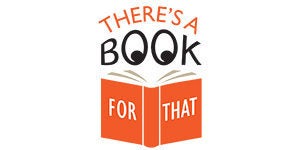 Looking for the perfect refreshment to beat the heat and warm the heart? J. Ryan Stradal's THE LAGER QUEEN OF MINNESOTA – published this week – is sure to quench! As the author traverses the country giving readings and spreading good cheer, here's an accompanying batch of books on the subject of beer: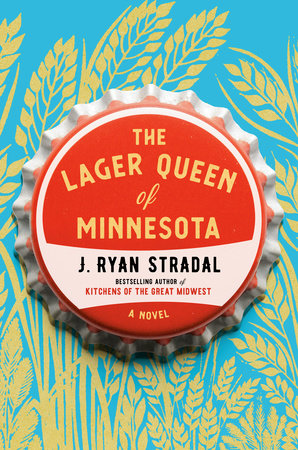 THE LAGER QUEEN OF MINNESOTA: A NOVEL by J. Ryan Stradal
"A book to make you laugh and cry and believe the best days of your life are still in front of you." –Ben Loory
A novel of family, Midwestern values, hard work, fate and the secrets of making a world-class beer, from the bestselling author of Kitchens of the Great Midwest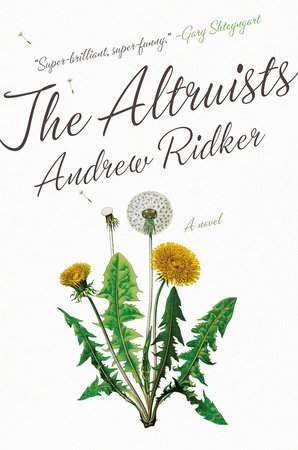 THE ALTRUISTS: A NOVEL by Andrew Ridker
Spanning New York, Paris, Boston, St. Louis, and a small desert outpost in Zimbabwe, The Altruists is a darkly funny (and ultimately tender) family saga that confronts the divide between baby boomers and their millennial offspring. It's a novel about money, privilege, politics, campus culture, dating, talk therapy, rural sanitation, infidelity, kink, the American beer industry, and what it means to be a "good person."
HIP HOPS: POEMS ABOUT BEER edited by Christoph Keller
A beautiful hardcover Pocket Poets collection of poetic tributes to beer from around the world and through ages.Whether pulling up to the celestial bar in Keats's "Mermaid Tavern" or to the grittier, jazzier one in Carl Sandburg's "Honky Tonk in Cleveland, Ohio" (where "the cartoonists weep in their beer"), lovers of beer and poetry are sure to find something to celebrate in these tantalizing pages.
STUFF EVERY BEER SNOB SHOULD KNOW by Ellen Goldstein
This pocket-sized handbook to all things beer is the perfect gift for the homebrewer, craft beer lover, or anyone who appreciates a good pint. Seasoned craft-brew connoisseurs and newbie beer drinkers alike will learn almost everything there is to know about the world's most beloved beverage.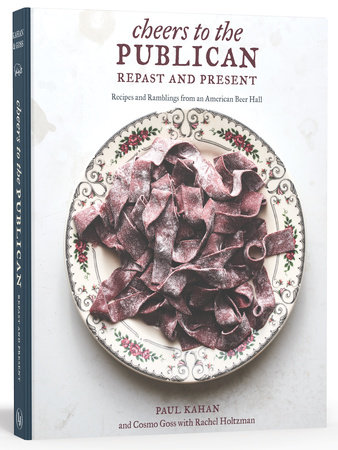 CHEERS TO THE PUBLICAN, REPAST AND PRESENT: RECIPES AND RAMBLINGS FROM AN AMERICAN BEER HALL: A COOKBOOK by Paul Kahan, Cosmo Goss, Rachel Holtzman
Winner of the 2018 International Association of Culinary Professionals (IACP) Cookbook Award for "Chefs & Restaurants" category
The highly anticipated narrative-rich cookbook by Chicago's superstar chef, Paul Kahan, whose destination restaurant, The Publican, is known for its incredibly delicious pork- and seafood-centric, beer-friendly cooking.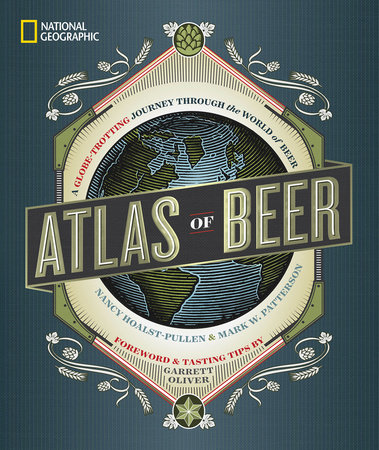 NATIONAL GEOGRAPHIC ATLAS OF BEER: A GLOBE-TROTTING JOURNEY THROUGH THE WORLD OF BEER by Nancy Hoalst-Pullen, Mark W. Patterson et al…
This ultimate beer lover's guide to the world is filled with stunning photography, unique drinking destinations, little-known histories, and insider knowledge from brewers and bar owners around the globe.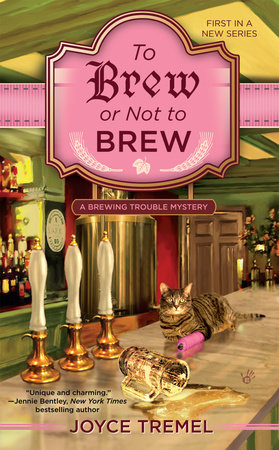 TO BREW OR NOT TO BREW: A BREWING TROUBLE MYSTERY by Joyce Tremel
This first title in a cozy series set in a craft brew pub is sure to appeal to mystery readers and beer aficionados alike. Maxine "Max" O'Hara is preparing to open her own craft brew pub in a newly revitalized section of Pittsburgh. But there's trouble on tap. Suspicious acts of sabotage culminate in Max finding her assistant brewmaster and chef strangled in one of the vats. If someone is desperate enough to kill to stop her from opening, Max needs to act fast—before her brand-new brew biz totally tanks… check out the series here!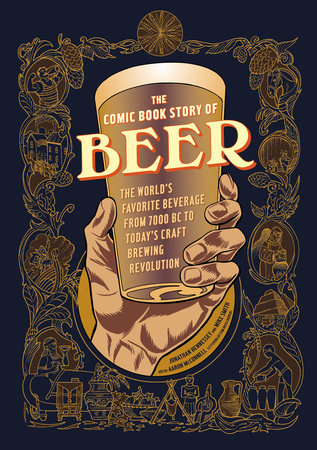 THE COMIC BOOK STORY OF BEER: THE WORLD'S FAVORITE BEVERAGE FROM 7000 BC TO TODAY'S CRAFT BREWING REVOLUTION by Jonathan Hennessey, Mike Smith, Aaron McConnell
No book has ever told the story of beer in a graphic format, until this one. Shedding light on abstract subjects like pasteurization, "original gravity," and "lagering," artist Aaron McConnell has a flair for cinematic action and demonstrates versatility in depicting characters and episodes from beer's rich history.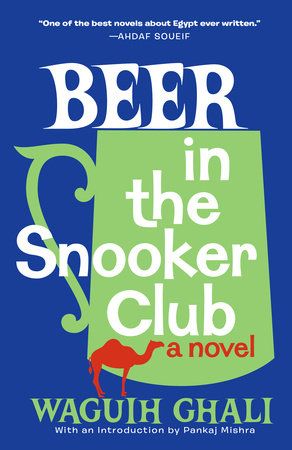 BEER IN THE SNOOKER CLUB by Waguih Ghali; Introduction by Pankaj Mishra
Set amidst the turbulence of 1950s Cairo, Beer in the Snooker Club is the story of Ram Bey, an over-educated, under-ambitious young Egyptian struggling to find out where he fits in. Ram's favorite haunt is the fashionable Cairo Snooker Club, whose members strive to emulate English gentility; but his best friends are young intellectuals who devour the works of Sartre and engage in dangerous revolutionary activities to support Egyptian independence. By turns biting and comic, Beer in the Snooker Club — the first and only book by Waguih Ghali — became a cult classic when it was first published and remains a timeless portrait of a loveable rogue coming of age in turbulent times.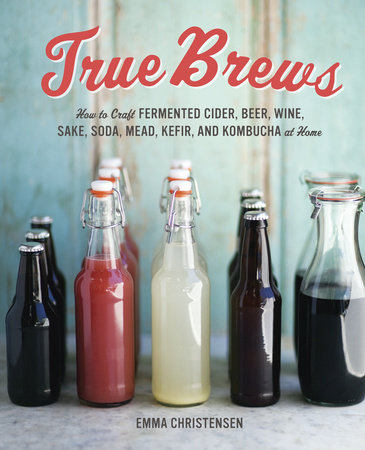 TRUE BREWS: HOW TO CRAFT FERMENTED CIDER, BEER, WINE, SAKE, SODA, MEAD, KEFIR, AND KOMBUCHA AT HOME by Emma Christensen
This accessible home-brew guide for alcoholic and non-alcoholic fermented drinks, from Apartment Therapy: The Kitchn's Emma Christensen, offers a wide range of simple yet enticing recipes for Root Beer, Honey Green Tea Kombucha, Pear Cider, Gluten-Free Sorghum Ale, Blueberry-Lavender Mead, Gin Sake, Plum Wine, and more.
For more on these and related titles, visit the collection: Beer Books
Listen up! Penguin Random House Audio has created a related audiobook playlist, Cheers to Your Ears: Match Your Fave Brew to Your Next Listen
There's a Book for That! is brought to you by Penguin Random House's Sales department. Please follow our Tumblr by clicking here—and share this link with your accounts: theresabookforthat.tumblr.com. Thank you!
Did you see something on the news or read about something on your commute? Perhaps you noticed something trending on Twitter? Did you think: "There's a book for that!"? Then please, send it our way at theresabookforthat@penguinrandomhouse.com
Posted: July 24, 2019