There's a Book for That: Big Ideas for 2022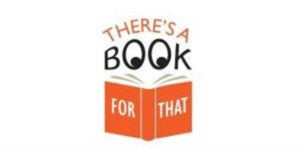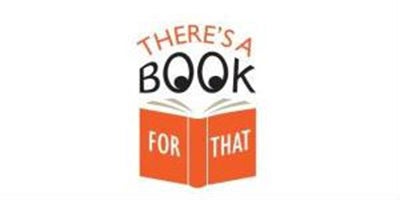 "For while we have our eyes on the future, history has its eyes on us." ―Amanda Gorman
Welcome 2022 and with it our hopes and intentions for progress and renewal, both personally and societally. This pivotal time calls for big ideas. The following authors, and their acclaimed books, are renowned for helping us understand our world and ourselves in fresh ways that inform and motivate. New year, new you, new us.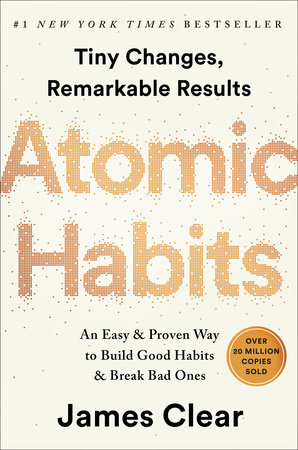 ATOMIC HABITS: AN EASY & PROVEN WAY TO BUILD GOOD HABITS & BREAK BAD ONES by James Clear
Clear is known for his ability to distill complex topics into simple behaviors that can be easily applied to daily life and work. Here, he draws on the most proven ideas from biology, psychology, and neuroscience to create an easy-to-understand guide for making good habits inevitable and bad habits impossible. Along the way, readers will be inspired and entertained with true stories from Olympic gold medalists, award-winning artists, business leaders, life-saving physicians, and star comedians who have used the science of small habits to master their craft and vault to the top of their field.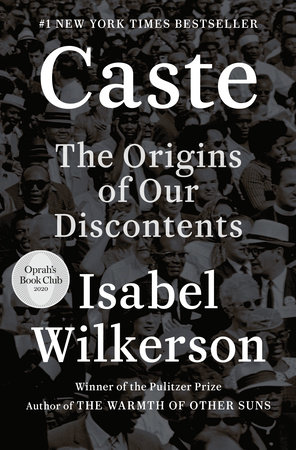 CASTE: THE ORIGINS OF OUR DISCONTENTS by Isabel Wilkerson
In this brilliant book, Isabel Wilkerson gives us a masterful portrait of an unseen phenomenon in America as she explores, through an immersive, deeply researched narrative and stories about real people, how America today and throughout its history has been shaped by a hidden caste system, a rigid hierarchy of human rankings. Using riveting stories about people—including Martin Luther King, Jr., baseball's Satchel Paige, a single father and his toddler son, Wilkerson herself, and many others—she shows the ways that the insidious undertow of caste is experienced every day. Finally, she points forward to ways America can move beyond the artificial and destructive separations of human divisions, toward hope in our common humanity.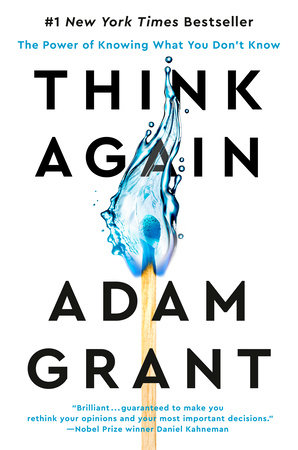 THINK AGAIN: THE POWER OF KNOWING WHAT YOU DON'T KNOW by Adam Grant
The bestselling author of Give and Take and Originals examines the critical art of rethinking: learning to question your opinions and open other people's minds, which can position you for excellence at work and wisdom in life.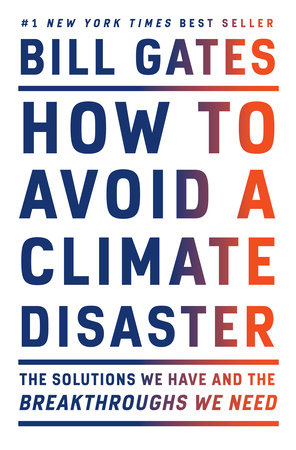 HOW TO AVOID A CLIMATE DISASTER: THE SOLUTIONS WE HAVE AND THE BREAKTHROUGHS WE NEED by Bill Gates
Bill Gates has spent a decade investigating the causes and effects of climate change. With the help of experts in the fields of physics, chemistry, biology, engineering, political science, and finance, he has focused on what must be done in order to stop the planet's slide to certain environmental disaster. In this book, he not only explains why we need to work toward net-zero emissions of greenhouse gases, but also details what we need to do to achieve this profoundly important goal.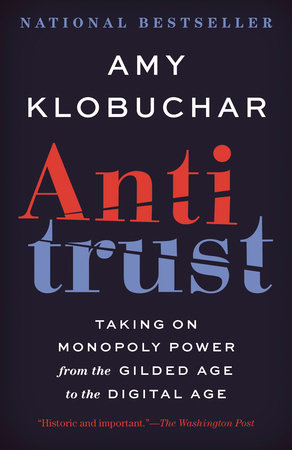 ANTITRUST: TAKING ON MONOPOLY POWER FROM THE GILDED AGE TO THE DIGITAL AGE by Amy Klobuchar
Antitrust enforcement is one of the most pressing issues facing America today—and Amy Klobuchar, the widely respected senior senator from Minnesota, is leading the charge. Klobuchar writes of the historic and current fights against monopolies in America, from Standard Oil and the Sherman Anti-Trust Act to the Progressive Era's trust-busters; from the breakup of Ma Bell (formerly the world's biggest company and largest private telephone system) to the pricing monopoly of Big Pharma and the future of the giant tech companies like Facebook, Amazon, and Google.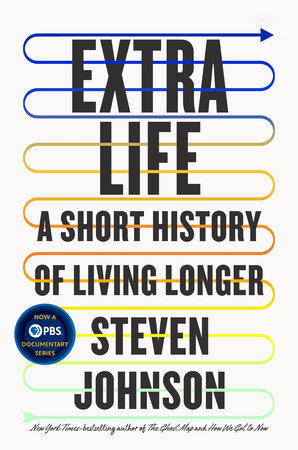 EXTRA LIFE: A SHORT HISTORY OF LIVING LONGER by Steven Johnson
As a species we have doubled our life expectancy in just one hundred years. This book is Steven Johnson's attempt to understand where that progress came from. How many of those extra twenty thousand days came from vaccines, or the decrease in famines, or seatbelts? What are the forces that now keep us alive longer? A study in how meaningful change happens in society, Extra Life celebrates the enduring power of common goals and public resources, and the heroes of public health and medicine too often ignored in popular accounts of our history. This is the sweeping story of a revolution with immense public and personal consequences: the doubling of the human life span.
A study in how meaningful change happens in society, Extra Life celebrates the enduring power of common goals and public resources, and the heroes of public health and medicine too often ignored in popular accounts of our history. This is the sweeping story of a revolution with immense public and personal consequences: the doubling of the human life span.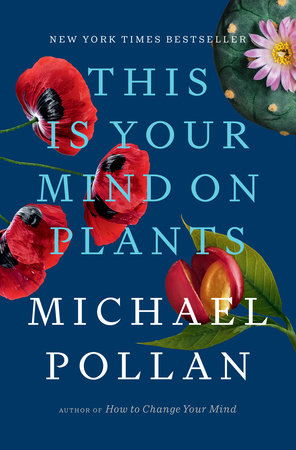 THIS IS YOUR MIND ON PLANTS by Michael Pollan
In this unique blend of history, science, and memoir, as well as participatory journalism, Pollan examines and experiences psychoactive plants from several very different angles and contexts, and shines a fresh light on a subject that is all too often treated reductively—as a drug, whether licit or illicit. But that is one of the least interesting things you can say about these plants, Pollan shows, for when we take them into our bodies and let them change our minds, we are engaging with nature in one of the most profound ways we can.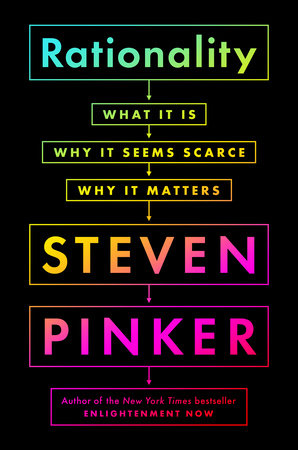 RATIONALITY: WHAT IT IS, WHY IT SEEMS SCARCE, WHY IT MATTERS by Steven Pinker
Today humanity is reaching new heights of scientific understanding—and also appears to be losing its mind. How can a species that developed vaccines for Covid-19 in less than a year produce so much fake news, medical quackery, and conspiracy theorizing? Rationality matters. It leads to better choices in our lives and in the public sphere and is the ultimate driver of social justice and moral progress. Brimming with Pinker's customary insight and humor, Rationality will enlighten, inspire, and empower.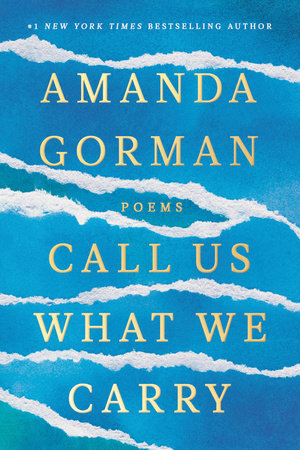 CALL US WHAT WE CARRY: POEMS by Amanda Gorman
In Call Us What We Carry, Gorman explores history, language, identity, and erasure through an imaginative and intimate collage. Harnessing the collective grief of a global pandemic, this beautifully designed volume features poems in many inventive styles and structures and shines a light on a moment of reckoning. Call Us What We Carry reveals that Gorman has become our messenger from the past, our voice for the future.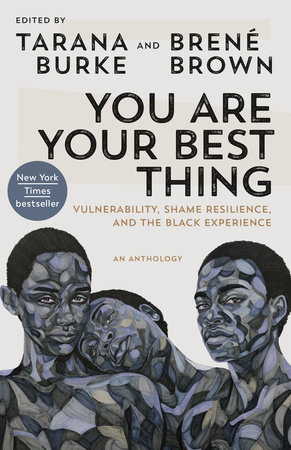 YOU ARE YOUR BEST THING: VULNERABILITY, SHAME RESILIENCE, AND THE BLACK EXPERIENCE by Tarana Burke and Brené Brown
Tarana Burke and Dr. Brené Brown bring together a dynamic group of Black writers, organizers, artists, academics, and cultural figures to discuss the topics the two have dedicated their lives to understanding and teaching – vulnerability and shame resilience. Along with the anthology contributors, they create a space to recognize and process the trauma of white supremacy, a space to be vulnerable and affirm the fullness of Black love and Black life. The book includes contributions by Kiese Laymon, Imani Perry, Laverne Cox, Jason Reynolds, Austin Channing Brown, and more.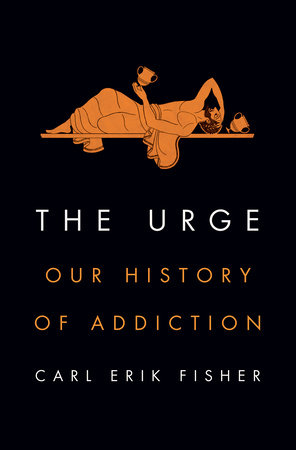 THE URGE: OUR HISTORY OF ADDICTION by Carl Erik Fisher
Even after a decades-long opioid overdose crisis, intense controversy still rages over the fundamental nature of addiction and the best way to treat it. With uncommon empathy and erudition, Carl Erik Fisher's The Urge is at once an eye-opening history of ideas, a riveting personal story of addiction and recovery, and a clinician's urgent call for a more expansive, nuanced, and compassionate view of one of society's most intractable challenges.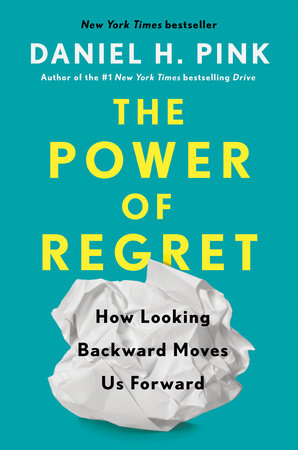 THE POWER OF REGRET: HOW LOOKING BACKWARD MOVES US FORWARD by Daniel H. Pink
Everybody has regrets, Daniel H. Pink explains in The Power of Regret. They're a universal and healthy part of being human. Drawing on research in social psychology, neuroscience, and biology, Pink debunks the myth of the "no regrets" philosophy of life. And using the largest sampling of American attitudes about regret ever conducted as well as his own World Regret Survey—which has collected regrets from more than 15,000 people in 105 countries—he lays out the four core regrets that each of us has. These deep regrets offer compelling insights into how we live and how we can find a better path forward.
For more about these and related titles visit Big Ideas 2022
---
There's a Book for That! is brought to you by Penguin Random House's Sales department. Please follow our Tumblr by clicking here—and share this link with your accounts: theresabookforthat.tumblr.com. Thank you!
Did you see something on the news or read about something on your commute? Perhaps you noticed something trending on Twitter? Did you think: "There's a book for that!"? Then please, send it our way at theresabookforthat@penguinrandomhouse.com
Posted: January 5, 2022