There's a Book for That: Biodiversity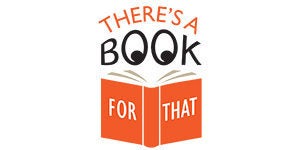 "It is not too late to make a difference" is a motivating note of hopefulness in the United Nations report, Nature's Dangerous Decline 'Unprecedented'; Species Extinction Rates 'Accelerating', which finds that up to 1 million animal and plant species are on the verge of extinction, and that the rate of extinction is accelerating. Biodiversity is the key to a healthy planet and we've known about the damage humans have done for decades. Bees, bats, Emperor Penguins, porpoises are some of the endangered species and coral reefs are in dire straits. Citizens of the world need to be informed and work together to maintain our biodiversity. To that end, we offer the following array of excellent titles on the topic: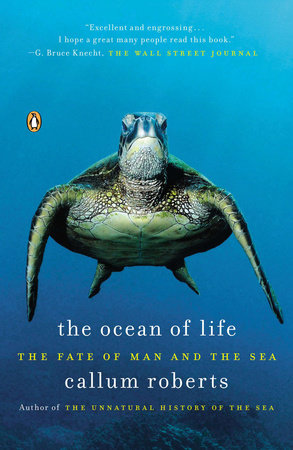 THE OCEAN OF LIFE: THE FATE OF MAN AND THE SEA by Callum Roberts
Winner of the Rachel Carson award
. In this passionate paean to the sea and its creatures, one of the world's foremost marine conservation biologists tells the story of man and the sea, from the earliest traces of life on earth to the oceans as we know them today. He considers the impact of fishing and ocean acidification, rising tides and warming seas, plastics and shifting currents, and reveals what we must do now to preserve our precious oceans.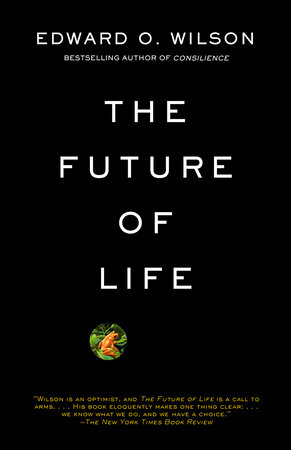 THE FUTURE OF LIFE by Edward O. Wilson
One of the world's most important scientists, Edward O. Wilson is also an abundantly talented writer who has twice won the Pulitzer Prize. In this, his most personal and timely book, he assesses the precarious state of our environment, examining the mass extinctions occurring in our time and the natural treasures we are about to lose forever. Yet, rather than eschewing doomsday prophesies, he spells out a specific plan to save our world while there is still time.
JUNK RAFT: AN OCEAN VOYAGE AND A RISING TIDE OF ACTIVISM TO FIGHT PLASTIC POLLUTION by Marcus Eriksen
An exciting account of an activist scientist's unorthodox fight in the growing movement against plastic marine pollution and of his expedition across the Pacific on a home-made "junk raft." Junk Raft provides concrete, actionable solutions and an empowering message: it's within our power to change the throw-away culture for the sake of our planet.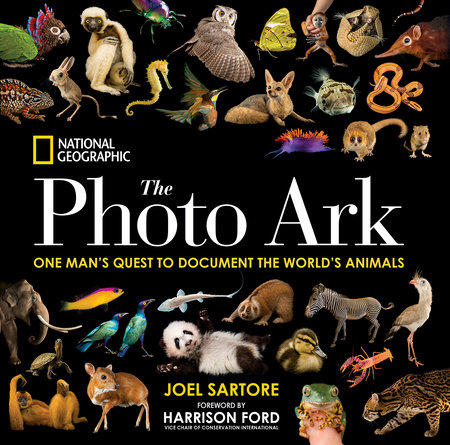 NATIONAL GEOGRAPHIC THE PHOTO ARK: ONE MAN'S QUEST TO DOCUMENT THE WORLD'S ANIMALS by Joel Sartore; Foreword by Harrison Ford
The lush and unique photography in this book represents National Geographic's Photo Ark, a major initiative and lifelong project by photographer Joel Sartore to make portraits of the world's animals—especially those that are endangered. His powerful message, conveyed with humor, compassion, and art: to know these animals is to save them.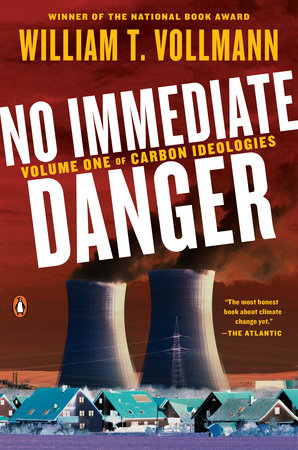 NO IMMEDIATE DANGER: VOLUME ONE OF CARBON IDEOLOGIES by William T. Vollmann
"the Infinite Jest of climate books" – The Baffler
A timely, eye-opening book about climate change and energy generation that focuses on the consequences of nuclear power production. Addressed to humans living in the "hot dark future" and featuring Vollmann's signature wide learning, sardonic wit, and encyclopedic research, No Immediate Danger, whose title co-opts the reassuring mantra of official Japanese energy experts, builds up a powerful, sobering picture of the ongoing nightmare of Fukushima.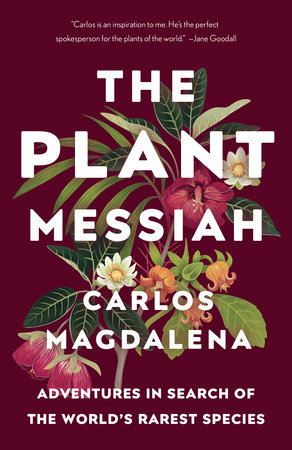 THE PLANT MESSIAH: ADVENTURES IN SEARCH OF THE WORLD'S RAREST SPECIES by Carlos Magdalena
Here, botanical horticulturist Magdalena takes readers from the Amazon to the jungles of Mauritius to deep within the Australian Outback in search of the rare and the vulnerable. Back in the lab, we watch as he develops groundbreaking, left-field techniques for rescuing species from extinction, encouraging them to propagate and thrive once again. Passionate and absorbing, The Plant Messiah is a tribute to the diversity of life on our planet and to the importance of preserving it.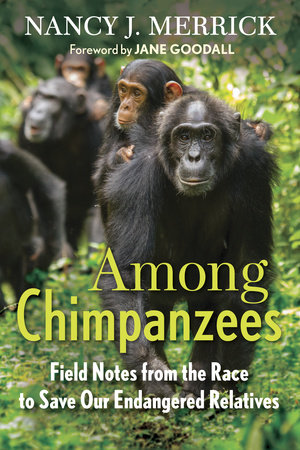 AMONG CHIMPANZEES: FIELD NOTES FROM THE RACE TO SAVE OUR ENDANGERED RELATIVES by Nancy J. Merrick; Foreword by Jane Goodall
A former student and colleague of Jane Goodall shares stories of chimps and their heroes, and takes readers on a journey to save man's closest relative. Among Chimpanzees is at once an inspiring chronicle of how chimps are faring across Africa and in captivity, a crucial eyewitness account of a very critical period in their existence, and a rousing call for us to join the efforts to be a voice for the chimpanzees, before it's too late.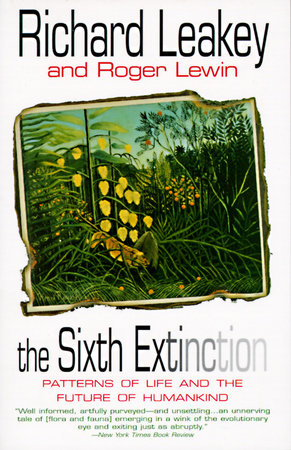 THE SIXTH EXTINCTION: PATTERNS OF LIFE AND THE FUTURE OF HUMANKIND by Richard E. Leakey, Roger Lewin
On five occasions in the past, catastrophic natural events have caused mass extinctions on Earth. But today humans stand alone, in dubious distinction, among Earth's species: Homo Sapiens possesses the ability to destroy entire species at will, to trigger the sixth extinction in the history of life. In The Sixth Extinction, Richard Leakey and Roger Lewin consider how the grand sprawl of human life is inexorably wreaking havoc around the world.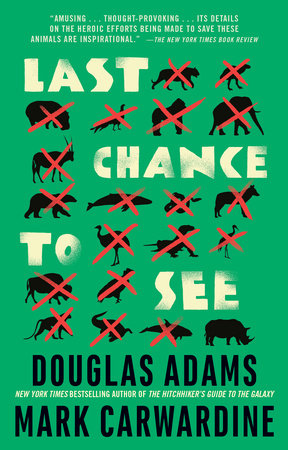 LAST CHANCE TO SEE by Douglas Adams, Mark Carwardine
From the bestselling author of The Hitchhiker's Guide to the Galaxy and a renowned zoologist comes a journey around the world in search of exotic, yet endangered creatures.
FOR YOUNGER READERS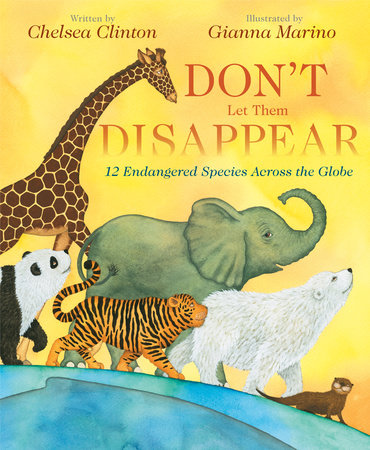 DON'T LET THEM DISAPPEAR by Chelsea Clinton, Gianna Marino
In this book, Chelsea Clinton introduces young readers to a selection of endangered animals, sharing what makes them special, and also what threatens them. Taking readers through the course of a day, Don't Let Them Disappear talks about rhinos, tigers, whales, pandas and more, and provides helpful tips on what we all can do to help prevent these animals from disappearing from our world entirely.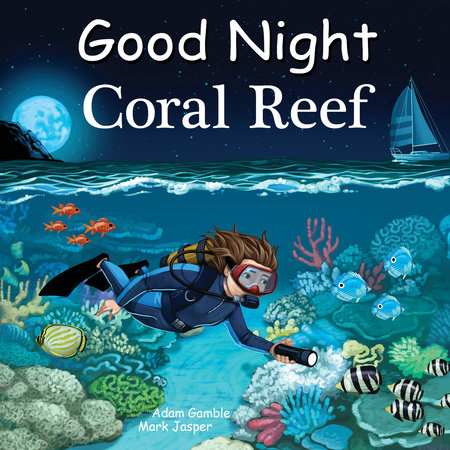 GOOD NIGHT CORAL REEF by Adam Gamble, Mark Jasper, Andy Elkerton
Good Night Coral Reef explores hard and soft coral reefs, Caribbean spiny lobster, shrimp, sea turtles, octopuses, sea cucumbers, starfish, eels, rays, algae, sponges, reef fish, sharks, and more. Welcome to the world of coral reefs. Grab your wetsuit, scuba tank, and snorkeling mask, and get ready to dive into the "rainforest of the sea!"
Coming in July, 2019
STRONGHOLD: ONE MAN'S QUEST TO SAVE THE WORLD'S WILD SALMON by Tucker Malarkey
From a young age, Guido Rahr was a misfit among his family and classmates, preferring to spend his time in the natural world, on his family's land on the Deschutes River in Oregon. Over the years, as he became an expert fly fisherman, he noticed that each year fewer salmon were returning to their place of birth to spawn, and set out to learn why. As Rahr befriends and navigates scientists, conservationists, corrupt officials, Russian oligarchs, unexpected allies, and impenetrable bureaucracies, he reveals the astonishing natural history of the endangered salmon, an extraordinary species whose demise will reverberate across the planet. And he sets into motion a plan that can secure their survival. Tucker Malarkey, who accompanies Rahr to the Russian wilderness and reports from up close, has written a clarion call for a sustainable future, a beautiful and riveting account of a species whose future is closely linked to that of our own.
For more on these and related titles visit the collection, Biodiversity & Extinction
---
There's a Book for That! is brought to you by Penguin Random House's Sales department. Please follow our Tumblr by clicking here—and share this link with your accounts: theresabookforthat.tumblr.com. Thank you!
Did you see something on the news or read about something on your commute? Perhaps you noticed something trending on Twitter? Did you think: "There's a book for that!"? Then please, send it our way at theresabookforthat@penguinrandomhouse.com
Posted: May 8, 2019