There's a Book for That: Black History Month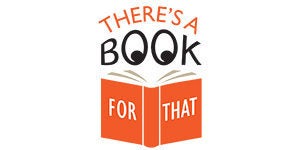 Exhaust the little moment. Soon it dies. And be it gash or gold it will not come again in this identical guise. -Gwendolyn Brooks
In honor of Black History Month we present classics and contemporary biographies, memoirs, essays, history, even poetry, from a broad spectrum of voices. Speaking to slavery, civil rights, the arts and current events, these books will educate and engage readers of all ages. For more excellent resources visit https://www.africanamericanhistorymonth.gov.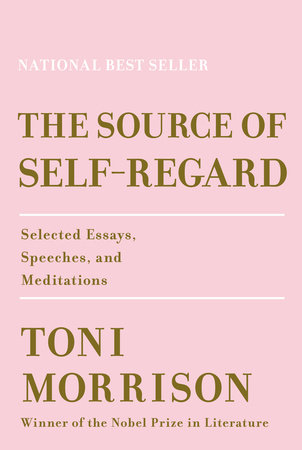 THE SOURCE OF SELF-REGARD: SELECTED ESSAYS, SPEECHES, AND MEDITATIONS by Toni Morrison
Arguably the most celebrated and revered writer of our time now gives us a new nonfiction collection—a rich gathering of her essays, speeches, and meditations on society, culture, and art, spanning four decades.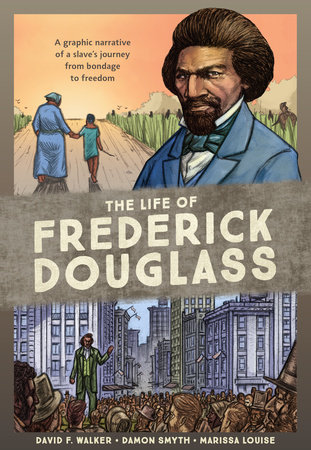 THE LIFE OF FREDERICK DOUGLASS: A GRAPHIC NARRATIVE OF A SLAVE'S JOURNEY FROM BONDAGE TO FREEDOM by David F. Walker, Damon Smyth, Marissa Louise
A graphic novel biography of the escaped slave, abolitionist, public speaker, and most photographed man of the nineteenth century, based on his autobiographical writings and speeches, spotlighting the key events and people that shaped the life of this great American.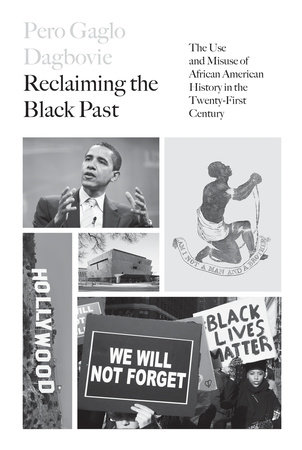 RECLAIMING THE BLACK PAST: THE USE AND MISUSE OF AFRICAN AMERICAN HISTORY IN THE 21ST CENTURY by Pero G. Dagbovie
In this wide-reaching and timely book, Pero Gaglo Dagbovie argues that public knowledge and understanding of black history, including its historical icons, has been shaped by institutions and individuals outside academic ivory towers. Drawing on a range of compelling examples, Dagbovie explores how, in the twenty-first century, African American history is regarded, depicted, and juggled by diverse and contesting interpreters—from museum curators to filmmakers, entertainers, politicians, journalists, and bloggers.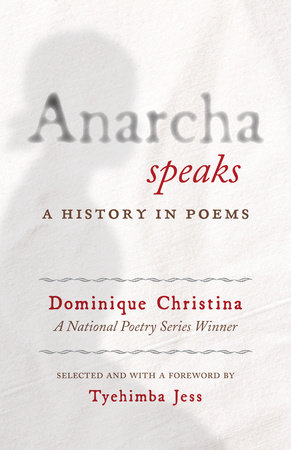 ANARCHA SPEAKS: A HISTORY IN POEMS by Dominique Christina
Selected by Tyehimba Jess as a National Poetry Series winner
In this provocative collection by award-winning poet and artist Dominique Christina, the historical life of Anarcha is personally reenvisioned. Anarcha was an enslaved Black woman who endured experimentation and torture at the hands of Dr. Marion Sims, more commonly known as the father of modern gynecology. Christina enables Anarcha to tell her story without being relegated to the margins of history, as a footnote to Dr. Sims's life. These poems are a reckoning, a resurrection, and a proper way to remember Anarcha…and grieve her.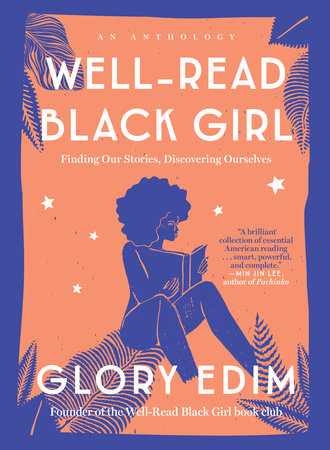 WELL-READ BLACK GIRL: FINDING OUR STORIES, DISCOVERING OURSELVES by Glory Edim
An inspiring collection of essays by black women writers, curated by the founder of the popular book club Well-Read Black Girl, on the importance of recognizing ourselves in literature.
Contributors include: Jesmyn Ward (Sing Unburied Sing), Lynn Nottage (Sweat), Jacqueline Woodson (Another Brooklyn), Gabourey Sidibe (This Is Just My Face), Morgan Jerkins (This Will Be My Undoing), Tayari Jones (An American Marriage), Rebecca Walker (Black, White and Jewish), Barbara Smith (Home Girls: A Black Feminist Anthology), and others.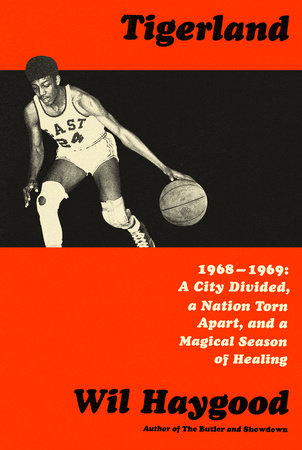 TIGERLAND: 1968-1969: A CITY DIVIDED, A NATION TORN APART, AND A MAGICAL SEASON OF HEALING by Wil Haygood
From the author of the best-selling The Butler—an emotional, inspiring story of two teams from a poor, black, segregated high school in Ohio, who, in the midst of the racial turbulence of 1968/1969, win the Ohio state baseball and basketball championships in the same year.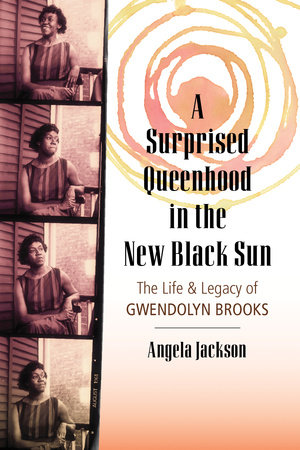 A SURPRISED QUEENHOOD IN THE NEW BLACK SUN: THE LIFE & LEGACY OF GWENDOLYN BROOKS by Angela Jackson
Pulitzer-Prize winning poet Gwendolyn Brooks is one of the great American literary icons of the twentieth century, a protégé of Langston Hughes and mentor to a generation of poets, including Sonia Sanchez, Nikki Giovanni, and Elizabeth Alexander. Now, in A Surprised Queenhood in the New Black Sun, fellow Chicagoan and award-winning writer Angela Jackson delves deep into the rich fabric of Brooks's work and world. Granted unprecedented access to Brooks's family, personal papers, and writing community, Jackson traces the literary arc of this artist's long career and gives context for the world in which Brooks wrote and published her work. It is a powerfully intimate look at a once-in-a-lifetime talent up close, using forty-three of Brooks's most soul-stirring poems as a guide.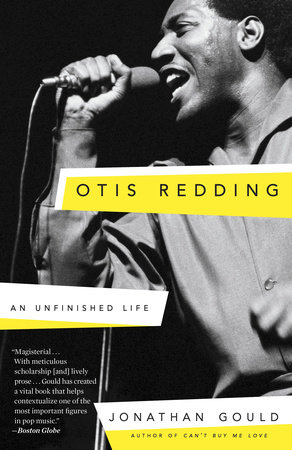 OTIS REDDING: AN UNFINISHED LIFE by Jonathan Gould
Otis Redding is the biography that finally does justice to the unfinished life of the man who was once celebrated as the "King of Soul." Jonathan Gould's book draws on comprehensive research, the cooperation of the Redding family, and previously unavailable sources of information to present a fully formed portrait of Redding's background, his upbringing, and his professional career. That said, this biography is not only a book about Redding and his music, it is also a social history of the time and place from which they emerged. Rejecting the often sentimentalized view of race relations in the music business, Gould never lets us forget that the boundaries between black musicians and white listeners were becoming porous at precisely the moment when racial tensions were reaching a height throughout the United States. His indelible portrait of Redding and the mass acceptance of soul music in the 1960s is both a remarkable look at a little-understood artist and a provocative exploration of the tangled history of race and music in America.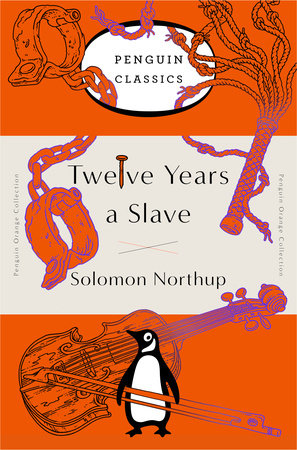 TWELVE YEARS A SLAVE by Solomon Northup
Perhaps the best written of all the slave narratives, Twelve Years a Slave is a harrowing memoir about one of the darkest periods in American history. It recounts how Solomon Northup, born a free man in New York, was lured to Washington, D.C., in 1841 with the promise of fast money, then drugged and beaten and sold into slavery. He spent the next twelve years of his life in captivity on a Louisiana cotton plantation. After his rescue, Northup published this exceptionally vivid and detailed account of slave life. It became an immediate bestseller and today is recognized for its unusual insight and eloquence as one of the very few portraits of American slavery produced by someone as educated as Solomon Northup, or by someone with the dual perspective of having been both a free man and a slave.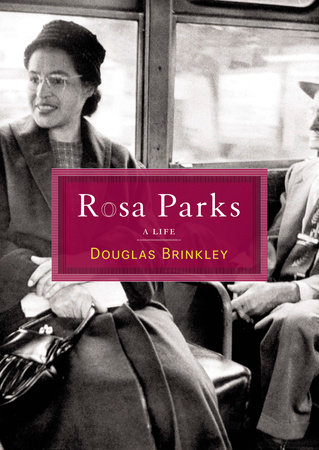 ROSA PARKS: A LIFE by Douglas G. Brinkley
More than fifty years after she made history by refusing to give up her seat on a bus, Rosa Parks at last gets the major biography she deserves. The eminent historian Douglas Brinkley follows this thoughtful and devout woman from her childhood in Jim Crow Alabama through her early involvement in the NAACP to her epochal moment of courage and her afterlife as a beloved (and resented) icon of the civil rights movement. Well researched and written with sympathy and keen insight, the result is a moving, revelatory portrait of an American heroine and her tumultuous times.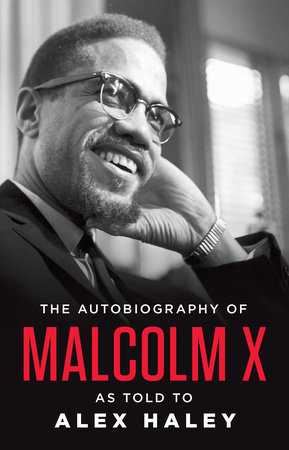 THE AUTOBIOGRAPHY OF MALCOLM X by Malcolm X
In the searing pages of this classic autobiography, originally published in 1964, Malcolm X, the Muslim leader, firebrand, and anti-integrationist, tells the extraordinary story of his life and the growth of the Black Muslim movement. His fascinating perspective on the lies and limitations of the American Dream, and the inherent racism in a society that denies its nonwhite citizens the opportunity to dream, gives extraordinary insight into the most urgent issues of our own time. The Autobiography of Malcolm X stands as the definitive statement of a movement and a man whose work was never completed but whose message is timeless.
FOR YOUNGER READERS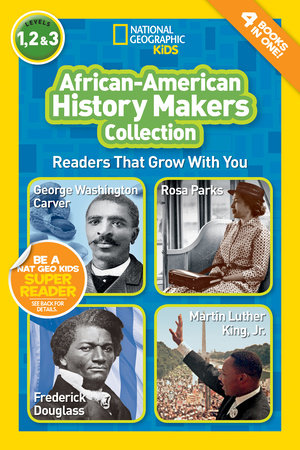 NATIONAL GEOGRAPHIC READERS: AFRICAN-AMERICAN HISTORY MAKERS by Kitson Jazynka, Barbara Kramer
Learn about the lives and accomplishments of four inspiring figures from American history all in one book: George Washington Carver, Rosa Parks, Frederick Douglass, and Martin Luther King, Jr.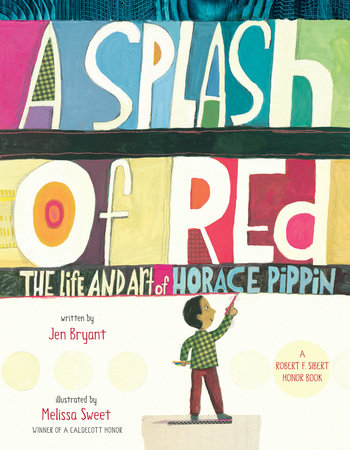 A SPLASH OF RED: THE LIFE AND ART OF HORACE PIPPIN by Jen Bryant, Melissa Sweet
As a child in the late 1800s, Horace Pippin loved to draw: He loved the feel of the charcoal as it slid across the floor. He loved looking at something in the room and making it come alive again in front of him. He drew pictures for his sisters, his classmates, his co-workers. Even during W.W.I, Horace filled his notebooks with drawings from the trenches . . . until he was shot. Upon his return home, Horace couldn't lift his right arm, and couldn't make any art. Slowly, with lots of practice, he regained use of his arm, until once again, he was able to paint–and paint, and paint! Soon, people—including the famous painter N. C. Wyeth—started noticing Horace's art, and before long, his paintings were displayed in galleries and museums across the country.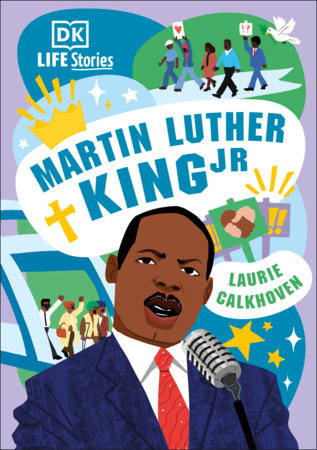 MARTIN LUTHER KING JR. by Laurie Calkhoven
In this kids' biography, discover the amazing story of Martin Luther King Jr., whose powerful words and dreams for the future inspired the world.
MY LITTLE GOLDEN BOOK ABOUT JACKIE ROBINSON by Frank John Berrios, III, Betsy Bauer
This Little Golden Book captures the essence of Jackie Robinson for the littlest readers. Lively text and compelling artwork detail Robinson's remarkable journey from childhood, to playing for the Negro Leagues, to then becoming the first African American to play in Major League Baseball in the modern era. Little ones will be inspired by the many challenges Robinson gracefully rose to, while they learn important baseball and civil rights history.
For more on these titles visit Black History
---
There's a Book for That! is brought to you by Penguin Random House's Sales department. Please follow our Tumblr by clicking here—and share this link with your accounts: theresabookforthat.tumblr.com. Thank you!
Did you see something on the news or read about something on your commute? Perhaps you noticed something trending on Twitter? Did you think: "There's a book for that!"? Then please, send it our way at theresabookforthat@penguinrandomhouse.com
Posted: February 20, 2019