There's a Book for That: Black History Month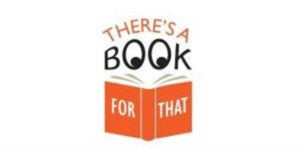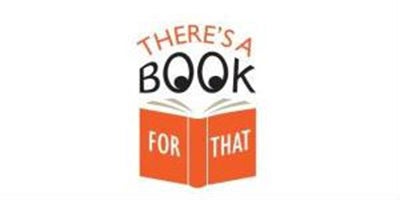 "To accept one's past—one's history—is not the same thing as drowning in it; it is learning how to use it. An invented past can never be used; it cracks and crumbles under the pressures of life like clay in a season of drought." ― James Baldwin
In honor of Black History Month we present award-winning and acclaimed nonfiction for readers of all ages: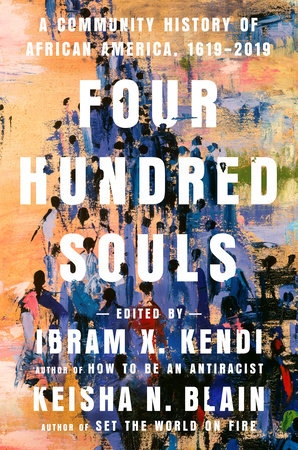 FOUR HUNDRED SOULS: A COMMUNITY HISTORY OF AFRICAN AMERICA, 1619-2019 by Ibram X. Kendi, Keisha N. Blain
A "choral history" of African Americans covering 400 years of history in the voices of 90 writers, edited by the bestselling, National Book Award-winning historian Ibram X. Kendi and award-winning historian Keisha N. Blain. With lyrical interludes from ten poets, eighty writers take on a five-year period of that four-hundred-year span, exploring their periods through a variety of techniques: historical essays, short stories, personal vignettes, and fiery polemic. This comprehensive, dynamic, single-volume work is an essential historical keepsake.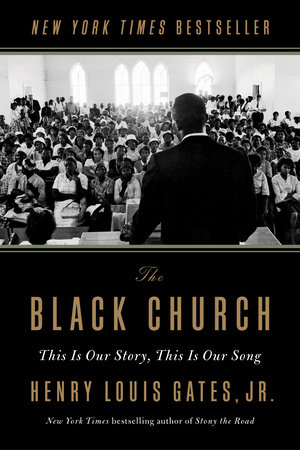 THE BLACK CHURCH: THIS IS OUR STORY, THIS IS OUR SONG by Henry Louis Gates, Jr.
In a country that has historically afforded its citizens from the African diaspora tragically few safe spaces, the Black church has always been more than a sanctuary; it's been a place to nourish the deepest human needs and dreams of the African-American community. But as Gates brilliantly shows, the Black church has never been only one thing. Its story lies at the vital center of the civil rights movement, and produced many of its leaders, from the Reverend Martin Luther King, Jr. on, but at the same time there have always been churches and sects that eschewed a more activist stance. That tension can be felt all the way to the Black Lives Matter movement and the work of today. Still and all, as a source of strength and a force for change, the Black church is at the center of the action at every stage of the American story, as this enthralling history makes vividly clear.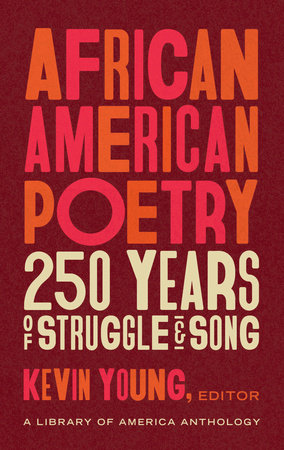 AFRICAN AMERICAN POETRY: 250 YEARS OF STRUGGLE & SONG (A Library of America Anthology) Edited by Kevin Young
A literary landmark: the biggest, most ambitious anthology of black poetry ever published, gathering 250 poets from the colonial period to the present.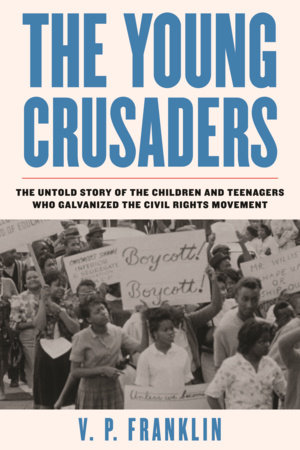 THE YOUNG CRUSADERS: THE UNTOLD STORY OF THE CHILDREN AND TEENAGERS WHO GALVANIZED THE CIVIL RIGHTS MOVEMENT by V. P. Franklin
An authoritative history of the overlooked youth activists that spearheaded the largest protests of the Civil Rights Movement and set the blueprint for future generations of activists to follow.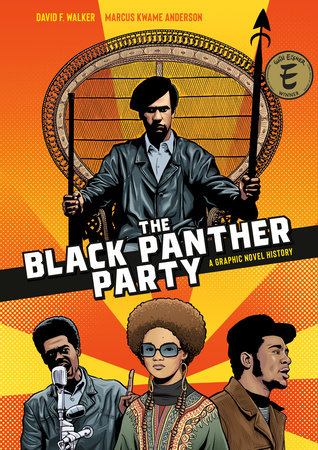 THE BLACK PANTHER PARTY: A GRAPHIC NOVEL HISTORY by David F. Walker, Marcus Kwame Anderson
Founded in Oakland, California, in 1966, the Black Panther Party for Self-Defense was a radical political organization that stood in defiant contrast to the mainstream civil rights movement. This gripping illustrated history explores the impact and significance of the Panthers, from their social, educational, and healthcare programs that were designed to uplift the Black community to their battle against police brutality through citizen patrols and frequent clashes with the FBI, which targeted the Party from its outset.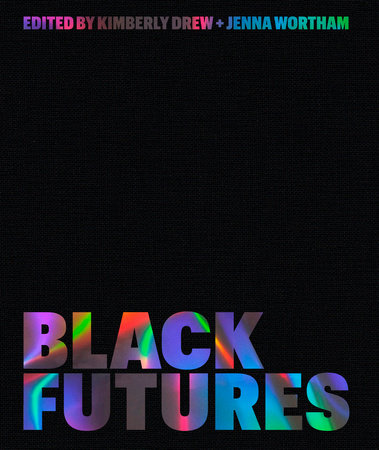 BLACK FUTURES by Kimberly Drew, Jenna Wortham
Kimberly Drew and Jenna Wortham have brought together this collection of work—art, photos, essays, memes, dialogues, recipes, tweets, poetry, and more—to tell the story of the radical, imaginative, provocative, and gorgeous world that black creators are bringing forth today.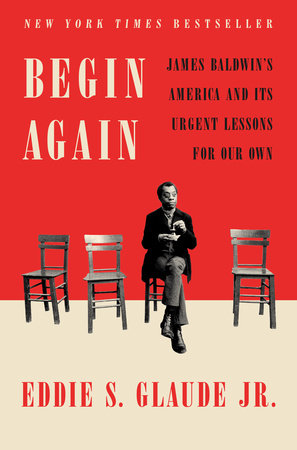 BEGIN AGAIN: JAMES BALDWIN'S AMERICA AND ITS URGENT LESSONS FOR OUR OWN by Eddie S. Glaude Jr.
James Baldwin grew disillusioned by the failure of the Civil Rights movement to force America to confront its lies about race. Mixing biography—drawn partially from newly uncovered interviews—with history, memoir, and trenchant analysis of our current moment, Begin Again is Glaude's attempt, following Baldwin, to bear witness to the difficult truth of race in America today. It is at once a searing exploration that lays bare the tangled web of race, trauma, and memory, and a powerful interrogation of what we all must ask of ourselves in order to call forth a new America.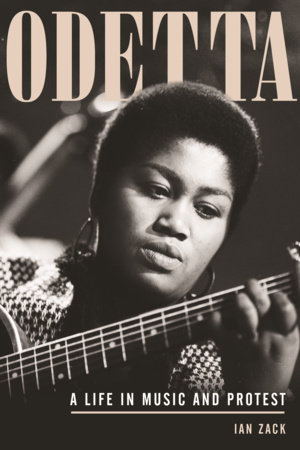 ODETTA: A LIFE IN MUSIC AND PROTEST by Ian Zack
The first in-depth biography of the legendary singer and "Voice of the Civil Rights Movement," who combatted racism and prejudice through her music. Odetta used her fame to bring attention to the civil rights movement, working alongside Joan Baez, Harry Belafonte, and other artists. Her opera-trained voice echoed at the 1963 March on Washington and the Selma to Montgomery march, and she arranged a tour throughout the deeply segregated South. Her "Freedom Trilogy" songs became rallying cries for protesters everywhere. Zack brings Odetta back into the spotlight, reminding the world of the folk music that powered the civil rights movement and continues to influence generations of musicians today.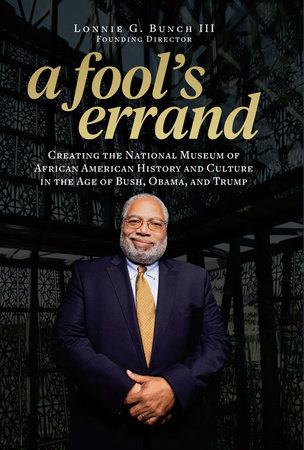 A FOOL'S ERRAND: CREATING THE NATIONAL MUSEUM OF AFRICAN AMERICAN HISTORY AND CULTURE IN THE AGE OF BUSH, OBAMA, AND TRUMP by Lonnie G. Bunch III
Founding Director Lonnie Bunch's deeply personal tale of the triumphs and challenges of bringing the Smithsonian National Museum of African American History and Culture to life. His story is by turns inspiring, funny, frustrating, quixotic, bittersweet, and above all, a compelling read.
FOR YOUNGER READERS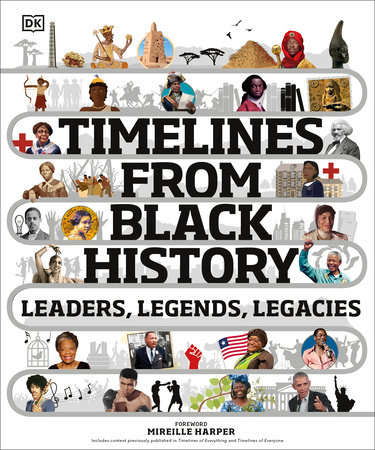 TIMELINES FROM BLACK HISTORY: LEADERS, LEGENDS, LEGACIES by DK, Foreword by Mireille Harper
Erased. Ignored. Hidden. Lost. Underappreciated. No longer. Delve into the unique, inspiring, and world-changing history of Black people. From Frederick Douglass to Oprah Winfrey, and the achievements of ancient African kingdoms to those of the US Civil Rights Movement, Timelines From Black History: Leaders, Legends, Legacies takes kids on an exceptional journey from prehistory to modern times. More than 30 visual, thematic timelines explain the development of Black history – from the experiences of black people in the US, to the story of postcolonial Africa.
THE REBELLIOUS LIFE OF MRS. ROSA PARKS (Young Readers Edition) by Jeanne Theoharis; Adapted by Brandy Colbert
This Yong Adult adaptation of Jeanne Theoharis' biography examines Parks's life and 60 years of activism and brings the multifaceted, decades-long civil rights movement in the North and South to life for young readers. The Rebellious Life of Mrs. Rosa Parks illustrates how the movement radically sought to expose and eradicate racism in jobs, housing, schools, and public services, as well as police brutality and the over-incarceration of Black people—and how Rosa Parks was a key player throughout.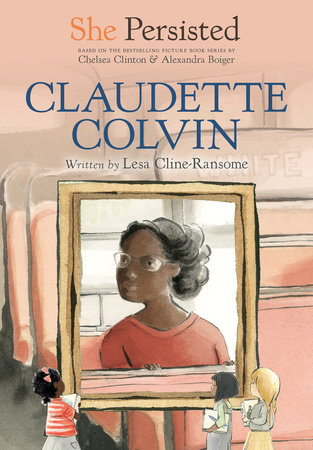 SHE PERSISTED: CLAUDETTE COLVIN by Lesa Cline-Ransome, Chelsea Clinton; Illustrated by Alexandra Boiger and Gillian Flint
Before Rosa Parks famously refused to give up her seat on a bus in Montgomery, Alabama, fifteen-year-old Claudette Colvin made the same choice. She insisted on standing up—or in her case, sitting down—for what was right, and in doing so, fought for equality, fairness, and justice.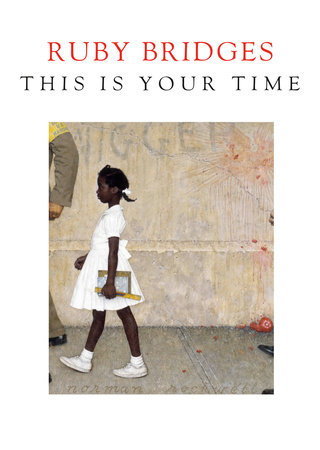 THIS IS YOUR TIME by Ruby Bridges
Written as a letter from civil rights activist and icon Ruby Bridges to the reader, This Is Your Time is both a recounting of Ruby's experience as a child who had to be escorted to class by federal marshals when she was chosen to be one of the first black students to integrate into New Orleans' all-white public school system and an appeal to generations to come to effect change. This beautifully designed volume features photographs from the 1960s and from today, as well as stunning jacket art from "The Problem We All Live With", the 1964 painting by Norman Rockwell depicting Ruby's walk to school.
For more on these and related titles visit Black History
---
There's a Book for That! is brought to you by Penguin Random House's Sales department. Please follow our Tumblr by clicking here—and share this link with your accounts: theresabookforthat.tumblr.com. Thank you!
Did you see something on the news or read about something on your commute? Perhaps you noticed something trending on Twitter? Did you think: "There's a book for that!"? Then please, send it our way at theresabookforthat@penguinrandomhouse.com
Posted: February 3, 2021