There's a Book for That: Black History Month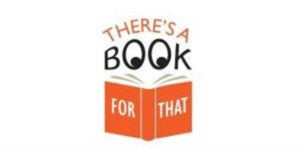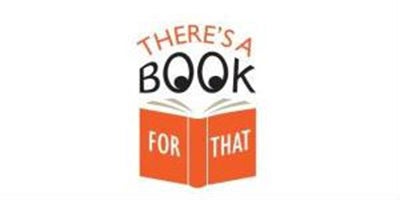 "You might as well answer the door, my child, the truth is furiously knocking." ― Lucille Clifton
This month we honor Black History, which is ever-unfolding: consider President Biden's commitment to nominate the first Black woman for the Supreme Court. To further educate and inspire, we present the following award-winning and acclaimed nonfiction for adults, and also invite you to explore two Penguin Random House initiatives, All Ways Black and Amplify Black Stories. Check back next week for Black History titles for young readers!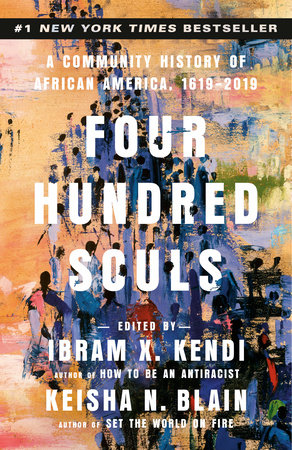 FOUR HUNDRED SOULS: A COMMUNITY HISTORY OF AFRICAN AMERICA, 1619-2019 by Ibram X. Kendi, Keisha N. Blain
A "choral history" of African Americans covering 400 years of history in the voices of 90 writers, edited by the bestselling, National Book Award-winning historian Ibram X. Kendi and award-winning historian Keisha N. Blain.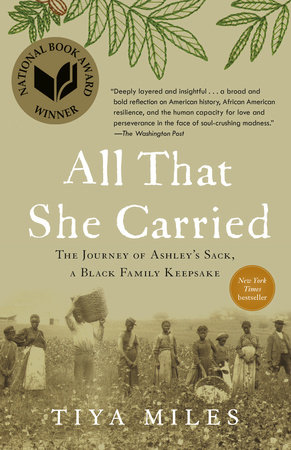 ALL THAT SHE CARRIED: THE JOURNEY OF ASHLEY'S SACK, A BLACK FAMILY KEEPSAKE by Tiya Miles
NATIONAL BOOK AWARD WINNER
In this "remarkable book" (New York Times), a renowned historian traces the life of an object handed down through three generations of Black women to craft an extraordinary testament to people left out of the archives.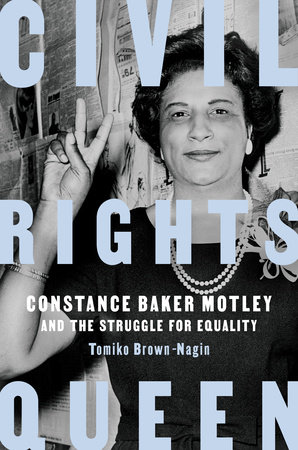 CIVIL RIGHTS QUEEN: CONSTANCE BAKER MOTLEY AND THE STRUGGLE FOR EQUALITY by Tomiko Brown-Nagin
The first major biography of one of our most influential judges—an activist lawyer who became the first Black woman appointed to the federal judiciary—that provides an eye-opening account of the twin struggles for gender equality and civil rights in the 20th Century.
"A must read for anyone who dares to believe that equal justice under the law is possible and is in search of a model for how to make it a reality." —Anita Hill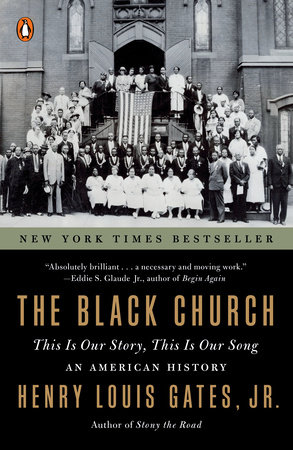 THE BLACK CHURCH: THIS IS OUR STORY, THIS IS OUR SONG by Henry Louis Gates, Jr.
For the young Henry Louis Gates, Jr., growing up in a small, residentially segregated West Virginia town, the church was a center of gravity—an intimate place where voices rose up in song and neighbors gathered to celebrate life's blessings and offer comfort amid its trials. In this tender and expansive reckoning with the Black Church in America, Gates takes us on a journey spanning more than five centuries, from the intersection of Christianity and the transatlantic slave trade to the modern political landscape. We emerge with a new understanding of the importance of African American religion to the larger national narrative—as a center of resistance to slavery and white supremacy, as a magnet for political mobilization, as an incubator of musical and oratorical talent, and as a crucible for working through the Black community's most critical personal and social issues.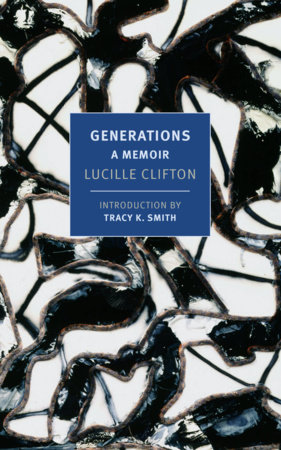 GENERATIONS: A MEMOIR by Lucille Clifton; Introduction by Tracy K. Smith
A moving family biography in which the poet traces her family history back through Jim Crow, the slave trade, and all the way to the women of the Dahomey people in West Africa. Generations is a powerful work of determination and affirmation. "I look at my husband," Clifton writes, "and my children and I feel the Dahomey women gathering in my bones."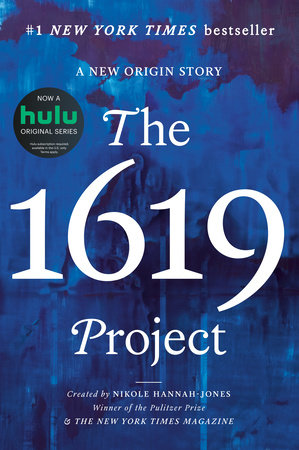 THE 1619 PROJECT: A NEW ORIGIN STORY by Nikole Hannah-Jones, The New York Times
A dramatic expansion of one of the definitive journalistic events of recent years: "The 1619 Project", The New York Times Magazine's award-winning reframing of the American founding and its contemporary echoes, placing slavery and resistance at the center of the American story. The animating idea of The 1619 Project is that our national narrative is more accurately told if we begin not on July 4, 1776, but in late August of 1619, when a ship arrived in Jamestown bearing a cargo of twenty to thirty enslaved people from Africa. Their arrival inaugurated a barbaric and unprecedented system of chattel slavery that would last for the next 250 years. The 1619 Project ultimately sends a very strong message: We must have a clear vision of this history if we are to understand our present dilemmas. Only by reckoning with this difficult history and trying as hard as we can to understand its powerful influence on our present, can we prepare ourselves for a more just future.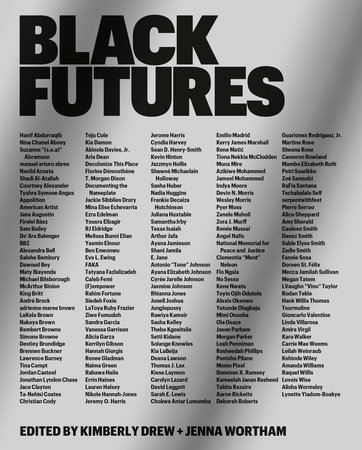 BLACK FUTURES by Kimberly Drew, Jenna Wortham
Kimberly Drew and Jenna Wortham have brought together this collection of work—images, photos, essays, memes, dialogues, recipes, tweets, poetry, and more—to tell the story of the radical, imaginative, provocative, and gorgeous world that Black creators are bringing forth today. Readers will go from conversations with activists and academics to memes and Instagram posts, from powerful essays to dazzling paintings and insightful infographics. In answering the question of what it means to be Black and alive, Black Futures opens a prismatic vision of possibility for every reader.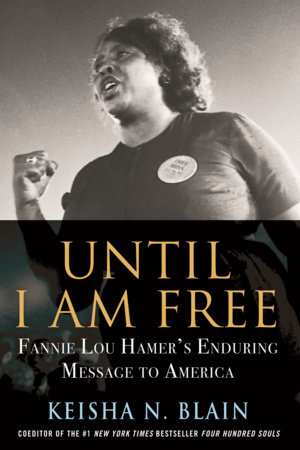 UNTIL I AM FREE: FANNIE LOU HAMER'S ENDURING MESSAGE TO AMERICA by Keisha N. Blain
National Book Critics Circle Finalist; NAACP Image Award Nominee
Award-winning historian and New York Times best-selling author Keisha N. Blain situates Fannie Lou Hamer as a key political thinker alongside leaders such as Martin Luther King Jr., Malcolm X, and Rosa Parks and demonstrates how her ideas remain salient for a new generation of activists committed to dismantling systems of oppression in the United States and across the globe.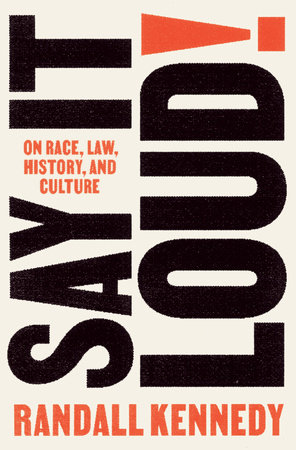 SAY IT LOUD!: ON RACE, LAW, HISTORY, AND CULTURE by Randall Kennedy
A collection of provocative essays exploring the key social justice issues of our time—from George Floyd to antiracism to inequality and the Supreme Court. Kennedy is "among the most incisive American commentators on race" (The New York Times). In each essay, Kennedy is mindful of complexity, ambivalence, and paradox, and he is always stirring and enlightening. Say It Loud! is a wide-ranging summa of Randall Kennedy's thought on the realities and imaginaries of race in America.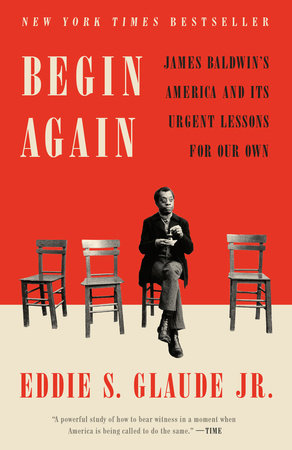 BEGIN AGAIN: JAMES BALDWIN'S AMERICA AND ITS URGENT LESSONS FOR OUR OWN by Eddie S. Glaude Jr.
James Baldwin grew disillusioned by the failure of the civil rights movement to force America to confront its lies about race. In our own moment, when that confrontation feels more urgently needed than ever, what can we learn from his struggle? Begin Again is Glaude's attempt, following Baldwin, to bear witness to the difficult truth of race in America today. It is at once a searing exploration that lays bare the tangled web of race, trauma, and memory, and a powerful interrogation of what we all must ask of ourselves in order to call forth a new America.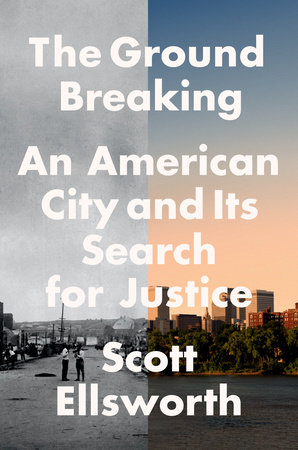 THE GROUND BREAKING: AN AMERICAN CITY AND ITS SEARCH FOR JUSTICE by Scott Ellsworth
The definitive, newsbreaking account of the reopened investigation into the 1921 Tulsa Race Massacre and its aftermath. Part true-crime murder mystery, part narrative history, The Ground Breaking weaves in and out of the distant past, recent history, and the modern day to tell a story of a city—and a nation—struggling to confront its greatest demons.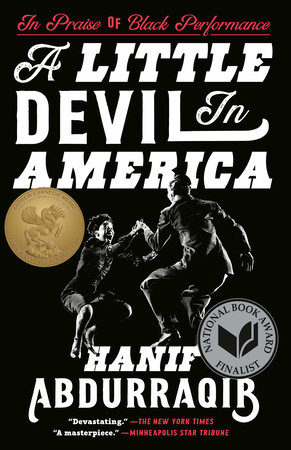 A LITTLE DEVIL IN AMERICA: NOTES IN PRAISE OF BLACK PERFORMANCE by Hanif Abdurraqib
Winner of the 2022 Andrew Carnegie Medal of Excellence in Nonfiction
From Hanif Abdurraqib, the New York Times bestselling author of Go Ahead in the Rain, comes a stirring meditation on the modes of black performance in America. Each moment in every performance he examines—whether it's the 27 seconds in "Gimme Shelter" where Merry Clayton wails the words "rape, murder," a schoolyard fistfight, a dance marathon, or the instant in a game of spades right after the cards are dealt—has layers of resonance in black and white culture, the politics of American empire, and Abdurraqib's own personal history of love, grief, and performance.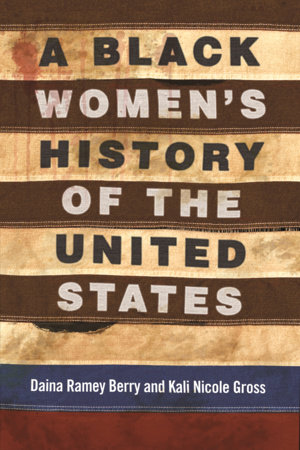 A BLACK WOMEN'S HISTORY OF THE UNITED STATES by Daina Ramey Berry, Kali Nicole Gross
NAACP Image Award Nominee
A Black Women's History of the United States reaches far beyond a single narrative to showcase Black women's lives in all their fraught complexities. Berry and Gross prioritize many voices: enslaved women, freedwomen, religious leaders, artists, queer women, activists, and women who lived outside the law. The result is a starting point for exploring Black women's history and a testament to the beauty, richness, rhythm, tragedy, heartbreak, rage, and enduring love that abounds in the spirit of Black women in communities throughout the nation.
For more information on these and related titles visit the collection Black History Month 2022
---
There's a Book for That! is brought to you by Penguin Random House's Sales department. Please follow our Tumblr by clicking here—and share this link with your accounts: theresabookforthat.tumblr.com. Thank you!
Did you see something on the news or read about something on your commute? Perhaps you noticed something trending on Twitter? Did you think: "There's a book for that!"? Then please, send it our way at theresabookforthat@penguinrandomhouse.com
Posted: February 2, 2022