There's a Book for That: Black History Month
"We know what it is to be lied to, and we know how important it is not lie to ourselves. We are powerful because we have survived, and that is what it all about—survival and growth" —Audre Lorde
Since 1976, Black History Month has been observed every February.  The commemoration grew out of "Negro History Week," the brainchild of noted historian Carter G. Woodson and other prominent African Americans. To further educate and inspire, we present the following award-winning and acclaimed nonfiction for adults, and also invite you to visit Penguin Random House's initiative, All Ways Black. Check back next week for Black History titles for young readers!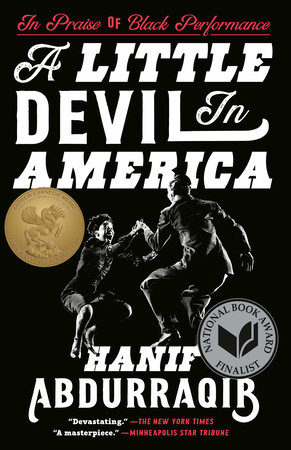 A LITTLE DEVIL IN AMERICA: IN PRAISE OF BLACK PERFORMANCE by Hanif Abdurraqib
"Whether heralding unsung entertainers or reexamining legends, Hanif Abdurraqib weaves together gorgeous essays that reveal the resilience, heartbreak, and joy within Black performance. I read this book breathlessly."—Brit Bennett, author of The Vanishing Half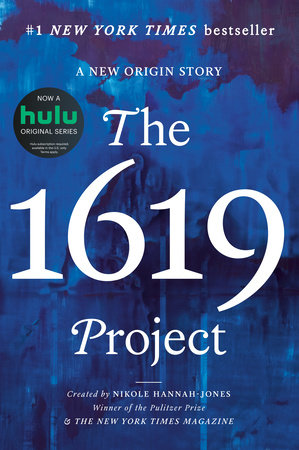 THE 1619 PROJECT: A NEW ORIGIN STORY by Nikole Hannah-Jones, The New York Times Magazine, Caitlin Roper, Ilena Silverman, Jake Silverstein
The basis for Hulu's six-part The 1619 Project Docuseries now streaming.
This is a book that speaks directly to our current moment, contextualizing the systems of race and caste within which we operate today. It reveals long-glossed-over truths around our nation's founding and construction—and the way that the legacy of slavery did not end with emancipation, but continues to shape contemporary American life.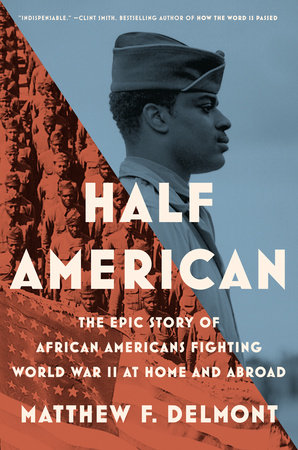 HALF AMERICAN: THE EPIC STORY OF AFRICAN AMERICANS FIGHTING WORLD WAR II AT HOME AND ABROAD by Matthew F. Delmont
The definitive history of World War II from the African American perspective, written by civil rights expert and Dartmouth history professor Matthew Delmont. Half American is American history as you've likely never read it before. In these pages are stories of Black heroes such as Thurgood Marshall, Ella baker and Langston Hughes… Their bravery and patriotism in the face of unfathomable racism is both inspiring and galvanizing.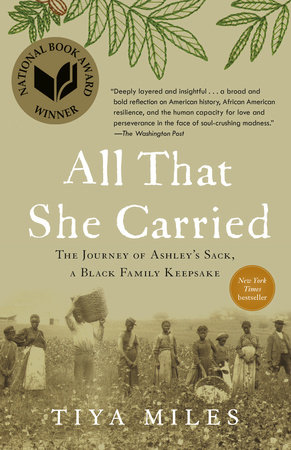 ALL THAT SHE CARRIED: THE JOURNEY OF ASHLEY'S SACK, A BLACK FAMILY KEEPSAKE by Tiya Miles
NATIONAL BOOK AWARD WINNER
In this "remarkable book" (New York Times), a renowned historian traces the life of an object handed down through three generations of Black women to craft an extraordinary testament to people left out of the archives. All That She Carried is a poignant story of resilience and of love passed down through generations of women against steep odds. It honors the creativity and fierce resourcefulness of people who preserved family ties even when official systems refused to do so, and it serves as a visionary illustration of how to reconstruct and recount their stories today.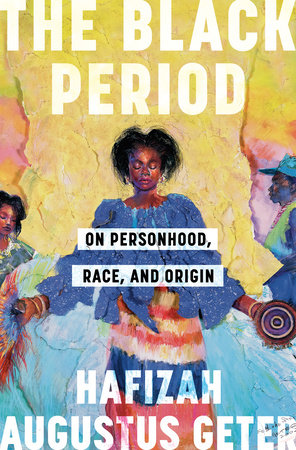 THE BLACK PERIOD: ON PERSONHOOD, RACE, AND ORIGIN by Hafizah Augustus Geter
An acclaimed poet reclaims her origin story as the queer daughter of a Muslim Nigerian immigrant and a Black American visual artist in this groundbreaking memoir, combining lyrical prose, biting criticism, and haunting visuals.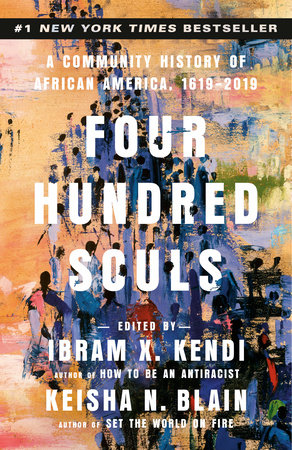 FOUR HUNDRED SOULS: A COMMUNITY HISTORY OF AFRICAN AMERICA, 1619-2019 by Ibram X. Kendi, Keisha N. Blain
A "choral history" of African Americans covering 400 years of history in the voices of 90 writers, edited by the bestselling, National Book Award-winning historian Ibram X. Kendi and award-winning historian Keisha N. Blain.
TO THE REALIZATION OF PERFECT HELPLESSNESS by Robin Coste Lewis
A genre-bending exploration of poetry, photography, and human migration—another revelatory visual expedition from the National Book Award–winning poet who changed the way we see art, the museum, and the Black female figure.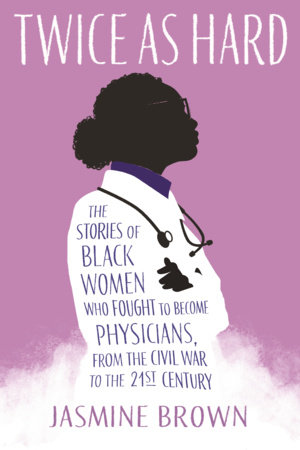 TWICE AS HARD: THE STORIES OF BLACK WOMEN WHO FOUGHT TO BECOME PHYSICIANS, FROM THE CIVIL WAR TO THE 21ST CENTURY by Jasmine Brown
Black women physicians' stories have gone untold for far too long, leaving gaping holes in American medical history, in women's history, and in black history. It's time to set the record straight. In this work of extensive research, Jasmine Brown offers a rich new perspective, penning the long-erased stories of nine pioneering black women physicians beginning in 1860, when a black woman first entered medical school.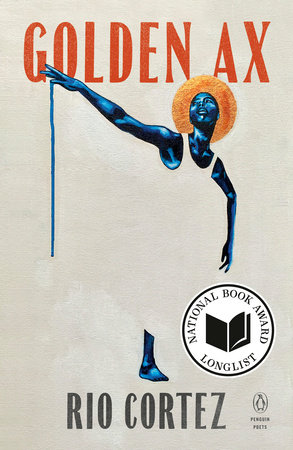 GOLDEN AX by Rio Cortez
From a visionary writer praised for her captivating work on Black history and experience, comes a poetry collection exploring personal, political, and artistic frontiers, journeying from her family's history as "Afropioneers" in the American West to shimmering glimpses of transcendent, liberated futures.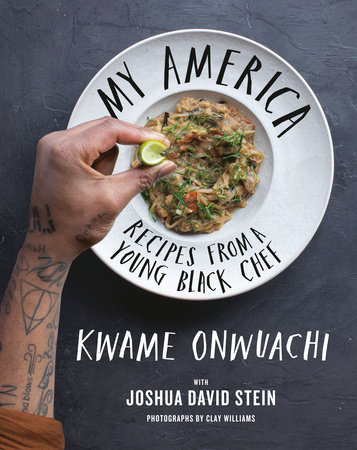 MY AMERICA: RECIPES FROM A YOUNG BLACK CHEF: A COOKBOOK by Kwame Onwuachi, Joshua David Stein
What is American food? In his first cookbook, Kwame Onwuachi, the acclaimed author of Notes from a Young Black Chef, shares more than 125 recipes. My America is a celebration of the food of the African Diaspora, as handed down through Onwuachi's own family history. Interwoven throughout the book are stories of Onwuachi's travels, illuminating the connections between food and place, and food and culture.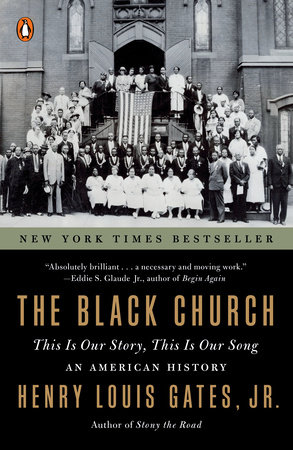 THE BLACK CHURCH: THIS IS OUR STORY, THIS IS OUR SONG by Henry Louis Gates, Jr.
From the New York Times bestselling author of Stony the Road and one of our most important voices on the African American experience, a powerful history of the Black church as a foundation of Black life and a driving force in the larger freedom struggle in America.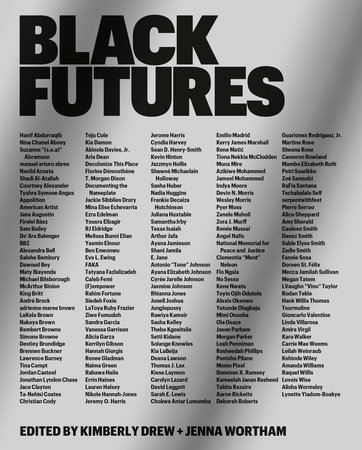 BLACK FUTURES by Kimberly Drew, Jenna Wortham
What does it mean to be Black and alive right now?
Kimberly Drew and Jenna Wortham have brought together this collection of work—images, photos, essays, memes, dialogues, recipes, tweets, poetry, and more—to tell the story of the radical, imaginative, provocative, and gorgeous world that Black creators are bringing forth today. The book presents a succession of startling and beautiful pieces that generate an entrancing rhythm: Readers will go from conversations with activists and academics to memes and Instagram posts, from powerful essays to dazzling paintings and insightful infographics.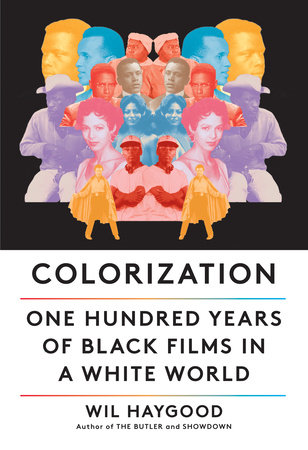 COLORIZATION: ONE HUNDRED YEARS OF BLACK FILMS IN A WHITE WORLD by Wil Haygood
This unprecedented history of Black cinema examines 100 years of Black movies—from Gone with the Wind to Blaxploitation films to Black Panther—using the struggles and triumphs of the artists, and the films themselves, as a prism to explore Black culture, civil rights, and racism in America.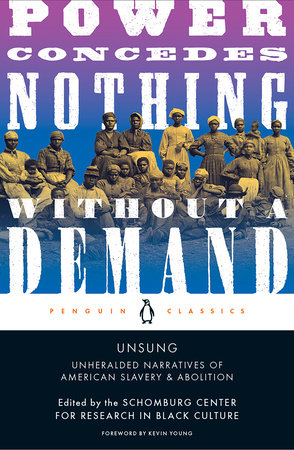 UNSUNG: UNHERALDED NARRATIVES OF AMERICAN SLAVERY & ABOLITION edited by the Schomburg Center, Michelle D. Commander
A new historical anthology from transatlantic slavery to the Reconstruction curated by the Schomburg Center, that makes the case for focusing on the histories of Black people as agents and architects of their own lives and ultimate liberation, with a foreword by Kevin Young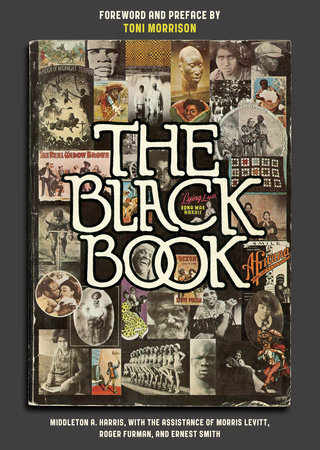 THE BLACK BOOK: 35TH ANNIVERSARY EDITION edited by Toni Morrison
"I am so pleased the book is alive again. I still think there is no other work that tells and visualizes a story of such misery with seriousness, humor, grace and triumph."—Toni Morrison
A labor of love and a vital link to the richness and diversity of African American history and culture, The Black Book honors the past, reminding us where our nation has been, and gives flight to our hopes for what is yet to come. Beautifully and faithfully presented and featuring a foreword and original poem by Toni Morrison, The Black Book remains a timeless landmark work.
For more on these and related titles visit Black History
---
There's a Book for That! is brought to you by Penguin Random House's Sales department. Please follow our Tumblr by clicking here—and share this link with your accounts: theresabookforthat.tumblr.com. Thank you!
Did you see something on the news or read about something on your commute? Perhaps you noticed something trending on Twitter? Did you think: "There's a book for that!"? Then please, send it our way at theresabookforthat@penguinrandomhouse.com
Posted: February 1, 2023