There's a Book for That: Book to Film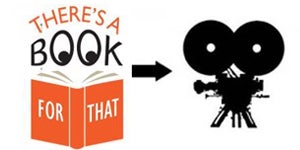 The big Fall movie openings are underway, which is always exciting, but when the movie is based on a book you loved you may have grown impatient. The Girl on the Train has made it to the big screen in record time and opens this week. Yahoo! Lots more on tap. Between theatrical releases and television adaptations, avid readers have oodles of favorites coming to screens large and small. Here are some current releases, and more to look forward to. We bet there are some you still need to read first. What are you waiting for?
FEATURED RELEASES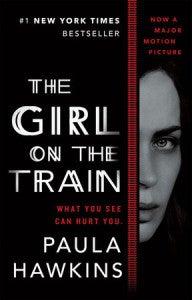 THE GIRL ON THE TRAIN by Paula Hawkins
Film stars Emily Blunt; Release: October 7, 2016; Trailer
The debut psychological thriller that will forever change the way you look at other people's lives.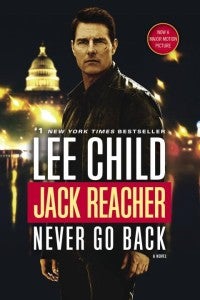 NEVER GO BACK by Lee Child
"Jack Reacher: Never Go Back" is directed by Ed Zwick and stars Tom Cruise; Release: October 21, 2016; Trailer
Finally arriving in Virginia, hoping to see the woman he spoke to on the phone in 61 Hours, Reacher finds himself drafted back into the Army and facing a case that digs deep into his past—and has personal ramifications that could change Reacher for life.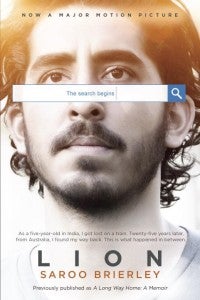 LION by Saroo Brierley
Film stars Nicole Kidman, Dev Patel, and Rooney Mara; Release: November 25, 2016; Trailer
Originally published as A LONG WAY HOME, LION tells the story of a five-year-old Indian boy lost on the streets of Calcutta, thousands of kilometers from home. He survives many challenges before being adopted by a couple in Australia; 25 years late, he sets out to find his lost family.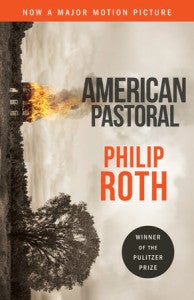 AMERICAN PASTORAL by Philip Roth
Film stars Ewan McGregor, Jennifer Connelly, David Strathairn and Dakota Fanning; Release: October 28, 2016; Trailer
Winner of the Pulitzer Prize. As the American century draws to an uneasy close, Philip Roth gives us a novel of unqualified greatness that is an elegy for all our century's promises of prosperity, civic order, and domestic bliss.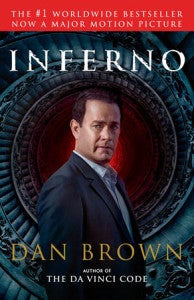 INFERNO by Dan Brown
Film is directed by Ron Howard and stars Tom Hanks and Felicity Jones; Release: October 28, 2016; Trailer
Harvard professor of symbology Robert Langdon awakens in an Italian hospital, disoriented and with no recollection of the past thirty-six hours, including the origin of the macabre object hidden in his belongings.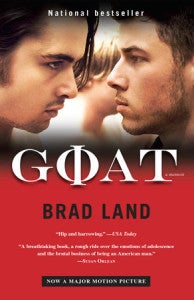 GOAT: A MEMOIR by Brad Land
Film stars Nick Jonas; Release: September 23, 2016; Trailer
This searing memoir of fraternity culture and the perils of hazing provides an unprecedented window into the emotional landscape of young men.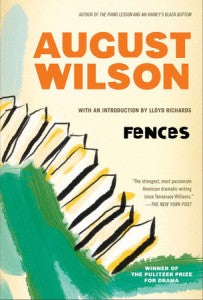 FENCES by August Wilson
Film stars Denzel Washington and Viola Davis; Release: Christmas Day, 2016; Trailer
Winner of the Pulitzer Prize for Drama
Troy Maxson has gone through life in an America where to be proud and black is to face pressures that could crush a man, body and soul. The new spirit of liberation in the 1960s is making him a stranger, angry and afraid, in a world he never knew and to a wife and son he understands less and less.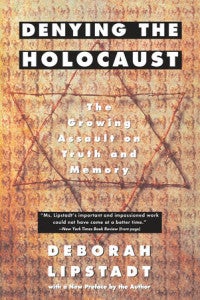 DENYING THE HOLOCAUST: THE GROWING ASSAULT ON TRUTH AND MEMORY by Deborah E. Lipstadt
The Film "Denial" stars Rachel Weisz, Tom Wilkinson, Timothy Spall; Release: September 30, 2016; Trailer
Lipstadt shows how Holocaust denial thrives in the current atmosphere of value relativism, and argues that this chilling attack on the factual record not only threatens Jews but undermines the very tenets of objective scholarship that support our faith in historical knowledge.
FOR YOUNGER READERS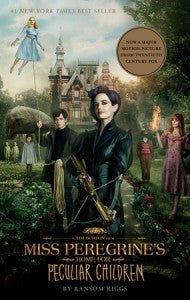 MISS PEREGRINE'S HOME FOR PECULIAR CHILDREN by Ransom Riggs ; Ages 14 And Up
Film is directed by Tim Burton and stars Eva Green, Samuel L. Jackson, and Judi Dench; Release: September 30, 2106; Trailer
Movie tie-in bonus features include a Q&A with author Ransom Riggs, eight pages of color stills from the film and a sneak preview of HOLLOW CITY, the next novel in the series.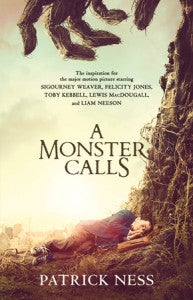 A MONSTER CALLS by Patrick Ness; Ages 12 and up
Film stars Sigourney Weaver and Felicity Jones; Release: January, 2017
An unflinching, darkly funny, and deeply moving story of a boy, his seriously ill mother, and an unexpected monstrous visitor.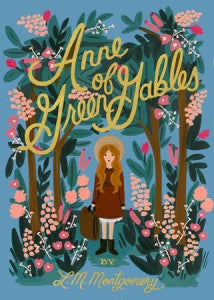 ANNE OF GREEN GABLES by L.M. Montgomery
PBS Masterpiece Theatre adaptation stars Ella Ballentine, Martin Sheen, Sara Botsford; Release: Thanksgiving Day; Trailer
Anne, an eleven-year-old orphan, is sent by mistake to live with a lonely, middle-aged brother and sister on a Prince Edward Island farm and proceeds to make an indelible impression on everyone around her.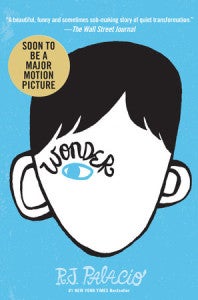 WONDER by R. J. Palacio; Ages 8 to 12
Film stars Julia Roberts and Owen Wilson; Current release date: April, 2017
Over 5 million people have fallen in love with WONDER and Auggie Pullman, the ordinary boy with the extraordinary face, who inspired a movement to Choose Kind. This special movie tie-in trade paperback edition features an eight-page full-color insert with photos from the film, a new introduction by the author, and a family discussion guide.
IN DEVELOPMENT/PRE-PRODUCTION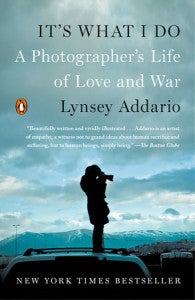 IT'S WHAT I DO: A PHOTOGRAPHER'S LIFE OF LOVE AND WAR by Lynsey Addario
Film is directed by Stephen Spielberg and stars Jennifer Lawrence
Lynsey Addario was just finding her way as a photographer when September 11th changed the world. One of the few photojournalists with experience in Afghanistan, she gets the call to return and cover the American invasion. She makes a decision she would often find herself making—not to stay home, not to lead a quiet or predictable life, but to risk her life, to set out across the world, and to make a name for herself.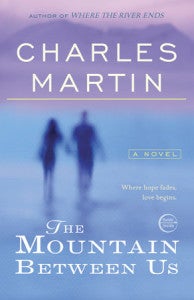 THE MOUNTAIN BETWEEN US by Charles Martin
Film stars Kate Winslet and Idris Elba
A pair survives a plane crash in the mountains where they are forced to trust each other and find safety while badly injured. Both a tender and page-turning read, THE MOUNTAIN BETWEEN US will reaffirm your belief in the power of love to sustain us.
For more book-to-screen adaptations visit: Books to Film
Posted: October 5, 2016