There's a Book for That: Breast Cancer Awareness Month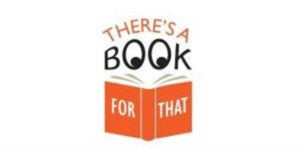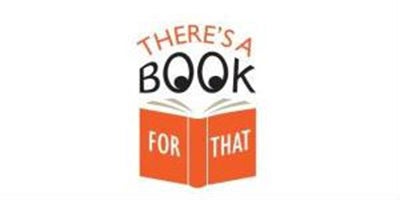 October is Breast Cancer Awareness Month, an annual campaign, symbolized by pink ribbons, to increase awareness of the disease and to raise funds for research into its cause, prevention, diagnosis, treatment and cure.From the National Breast Cancer Foundation: "This year we RISE to ensure every woman has access to the screenings she needs and the support she deserves. When we RISE, we Rally in Screening Everyone." Please find below a selection of some of the best books Penguin Random House publishes to educate and support those confronting breast cancer.
Visit nationalbreastcancer.org/breast-cancer-awareness-month for more information.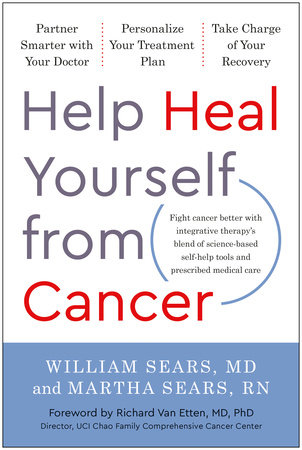 HELP HEAL YOURSELF FROM CANCER: PARTNER SMARTER WITH YOUR DOCTOR, PERSONALIZE YOUR TREATMENT PLAN, AND TAKE CHARGE OF YOUR RECOVERY by William Sears, MD, Martha Sears, Richard Van Etten, MD, PhD
Cancer survivors and trusted medical professionals Bill and Martha Sears help you go from patient to partner in your cancer-healing journey. They outline the steps you can take, both in working with your cancer-care providers and on your own, to maximize your chances of not just beating cancer, but thriving in its wake. With eye-catching illustrations to boost understanding and special sections on breast, colon, lung, and brain cancers, this book gives you the tools you need to stop fearing your cancer and start boosting your immune system, fine-tuning your treatment plan, and taking charge of your healing.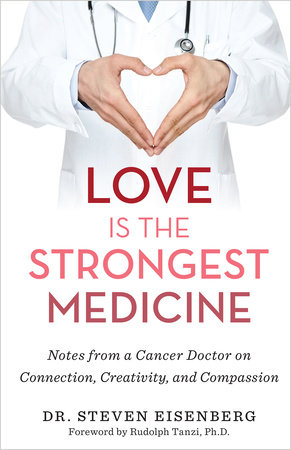 LOVE IS THE STRONGEST MEDICINE: NOTES FROM A CANCER DOCTOR ON CONNECTION, CREATIVITY, AND COMPASSION by Dr. Steven Eisenberg
"This book puts music, laughter, and heart front and center, and the results are magical." – Mark Hyman, M.D.
In Dr. Steven Eisenberg's oncology practice, the enemy is cancer, but it's also denial, anger, and fear—draining emotions that can interfere with the effectiveness of treatment. Every day, Dr. Steven helps patients fight cancer using both time-tested conventional therapies and innovative medical technologies. At the same time, he helps them overcome negative emotions by cultivating acceptance, love, and self-compassion in a deeply personal way, through laughter, empathy, and the music he plays and sings for and with them.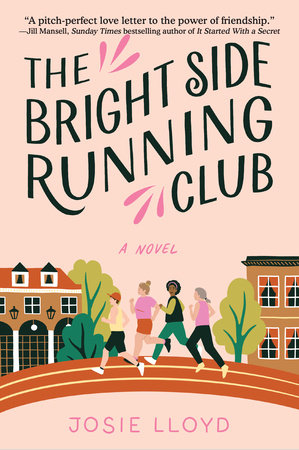 THE BRIGHT SIDE RUNNING CLUB: A NOVEL OF BREAST CANCER, BEST FRIENDS, AND JOGGING FOR YOUR LIFE by Josie Lloyd
Josie Lloyd's fearless novel is a tribute to the power of the human spirit in the face of hardship, based on the author's own experience with cancer and community.
When Keira first receives her breast cancer diagnosis, she never expects to end up joining a running group with three women she's only just met. Totally blind-sided, all she can think about is how she doesn't want to tell her family or step back from work. Nor does she want to be part of a group of fellow cancer patients. Cancer is not her club. And yet it's running – hot, sweaty, lycra-clad running in the company of brilliant, funny women all going through treatment – that unexpectedly gives Keira the hope she so urgently needs. Because Keira will not be defined by the C-word. And now, with the Cancer Ladies' Running Club cheering her on, she is going to reclaim everything: her family, her identity, and her life.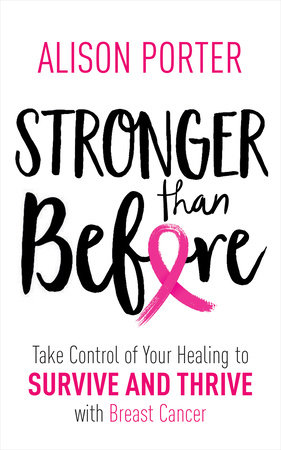 STRONGER THAN BEFORE: TAKE CHARGE OF YOUR HEALING TO SURVIVE AND THRIVE WITH BREAST CANCER by Alison Porter
This  is the book Alison Porter went looking for when she first learned she had breast cancer. It's a practical handbook to guide you – and your friends and family – through every stage of the illness, from early diagnosis to treatment choices, and ultimately to a life beyond cancer.
Self-help techniques on every level – physical, emotional, mental and spiritual – to support you through treatment and recovery how to view your illness as a catalyst for post-traumatic growth, and move on with your life with greater meaning and purpose your options for reconstruction and how to maintain a cancer-preventative lifestyle advice for friends and family, so they can be truly helpful in how they offer you support. Written by a breast cancer survivor and thriver, STRONGER THAN BEFORE contains invaluable information, guidance and tips, as well as tools and techniques to help you emerge from this life-changing experience healthier, more purposeful and stronger than before.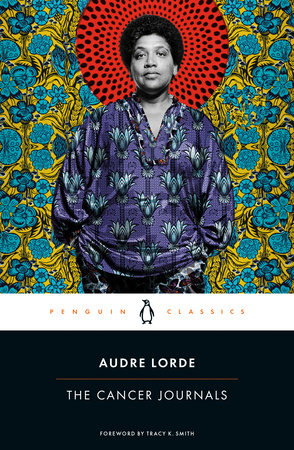 THE CANCER JOURNALS by Audre Lorde; Foreword by Tracy K. Smith
First published over forty years ago, THE CANCER JOURNALS is a startling, powerful account of Audre Lorde's experience with breast cancer and mastectomy. Long before narratives explored the silences around illness and women's pain, Lorde questioned the rules of conformity for women's body images and supported the need to confront physical loss not hidden by prosthesis. Living as a "black, lesbian, mother, warrior, poet," Lorde heals and re-envisions herself on her own terms and offers her voice, grief, resistance, and courage to those dealing with their own diagnosis. Poetic and profoundly feminist, Lorde's testament gives visibility and strength to women with cancer to define themselves, and to transform their silence into language and action.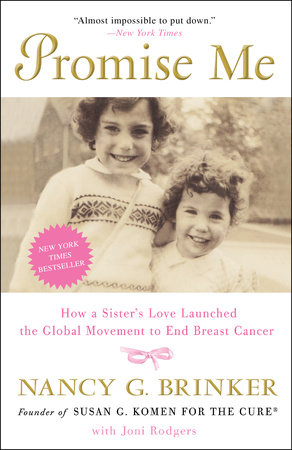 PROMISE ME: HOW A SISTER'S LOVE LAUNCHED THE GLOBAL MOVEMENT TO END BREAST CANCER by Nancy G. Brinker
This is a deeply moving story of family and sisterhood, the dramatic "30,000-foot view" of the democratization of a disease, and a soaring affirmative to the question: Can one person truly make a difference? After losing her sister Suzy to breast cancer at the age of thirty-six, Nancy Brinker's mission to change the way the world talked about and treated breast cancer took on added urgency when she was herself diagnosed with the disease in 1984. Unlike her sister, Nancy survived and went on to make Susan G. Komen for the Cure into the most influential health charity in the country and arguably the world.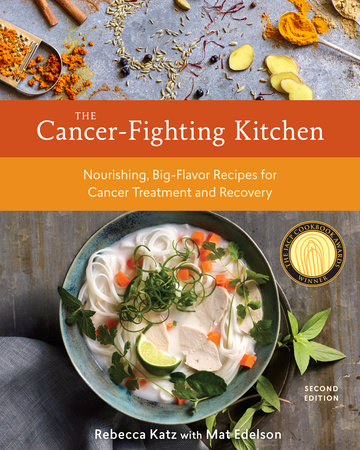 THE CANCER-FIGHTING KITCHEN: NOURISHING, BIG-FLAVOR RECIPES FOR CANCER TREATMENT AND RECOVERY, Second Edition by Rebecca Katz, Mat Edelson
THE CANCER-FIGHTING KITCHEN features 150 science-based, nutrient-rich recipes that are easy to prepare and designed to give patients a much-needed boost by stimulating appetite and addressing treatment side effects including fatigue, nausea, dehydration, mouth and throat soreness, tastebud changes, and weight loss. A step-by-step guide helps patients nutritionally prepare for all phases of treatment, and a full nutritional analysis accompanies each recipe. This remarkable resource teaches patients and caregivers how to use readily available powerhouse ingredients to build a symptom- and cancer-fighting culinary toolkit. Blending fantastic taste and meticulous science, these recipes for soups, vegetable dishes, proteins, and sweet and savory snacks are rich in the nutrients, minerals, and phytochemicals that help patients thrive during treatment.
FOR YOUNGER READERS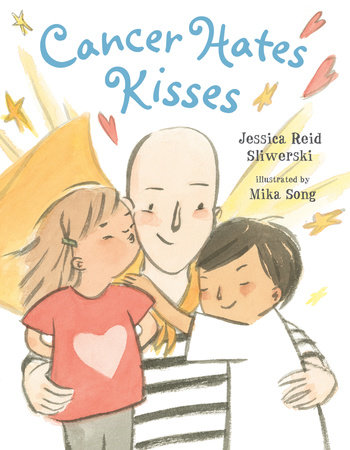 CANCER HATES KISSES by Jessica Reid Sliwerski; Illustrated by Mika Song; Ages 3 to 5
Author Jessica Reid Sliwerski was diagnosed with breast cancer four months after giving birth to her daughter. And through all the stages of treatment—surgery, chemotherapy, radiation, losing her hair—she thought about how hard it would be to talk to your child about cancer while coping with it. Mothers are superheroes when they're battling cancer, and this empowering picture book gives them an honest yet spirited way to share the difficult experience with their kids.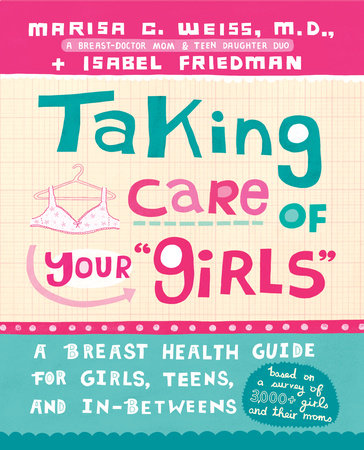 TAKING CARE OF YOUR GIRLS by Marisa C. Weiss, M.D., Isabel Friedman
Girls are as anxious and confused about their breasts as ever. That's why Marisa Weiss, M.D., an oncologist and breast health specialist, and her teenage daughter, Isabel, decided to create TAKING CARE OF YOUR "GIRLS." Together, they polled more than three thousand girls and their moms and came up with a surprisingly huge list of worries and misconceptions resulting in this groundbreaking book for both mothers and daughters – a practical guide to breast care and a girl-to-girl conversation about the feelings and emotions that come with the territory.
For more on these and related titles visit Breast Cancer Awareness Month Books.
---
There's a Book for That! is brought to you by Penguin Random House's Sales department. Please follow our Tumblr by clicking here—and share this link with your accounts: theresabookforthat.tumblr.com. Thank you!
Did you see something on the news or read about something on your commute? Perhaps you noticed something trending on Twitter? Did you think: "There's a book for that!"? Then please, send it our way at theresabookforthat@penguinrandomhouse.com
Posted: October 19, 2022