There's a Book for That: Breast Cancer Awareness Month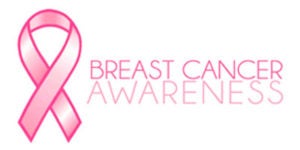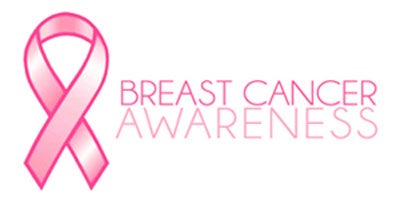 October is Breast Cancer Awareness Month, an annual campaign to increase awareness of the disease and to raise funds for research into its cause, prevention, diagnosis, treatment and cure. Please find below books that educate and support those confronting breast cancer.
Visit http://www.nationalbreastcancer.org/breast-cancer-awareness-month for more information.
 FEATURED TITLES: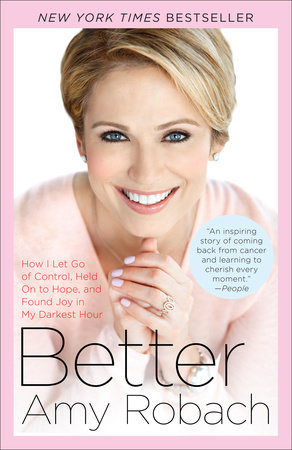 BETTER: HOW I LET GO OF CONTROL, HELD ON TO HOPE, AND FOUND JOY IN MY DARKEST HOUR by Amy Robach
Good Morning America anchor Amy Robach shares the intimate details of her breast cancer diagnosis and treatment—from the shock of its discovery during an on-air mammogram on GMA to the impact on her work and family life—and the universal lessons she's learned about handling any unexpected adversity in life with inner strength and optimism.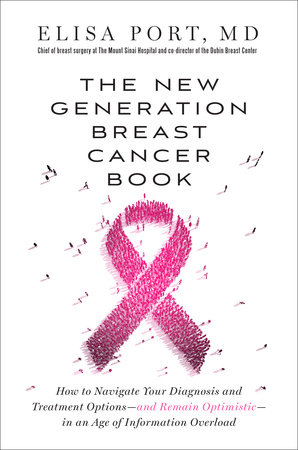 THE NEW GENERATION BREAST CANCER BOOK: HOW TO NAVIGATE YOUR DIAGNOSIS AND TREATMENT OPTIONS-AND REMAIN OPTIMISTIC-IN AN AGE OF INFORMATION OVERLOAD by Dr. Elisa Port
From the Chief of Breast Surgery at Mount Sinai Medical Center and Co-director of the Dubin Breast Center in Manhattan, the definitive guide to managing breast cancer in the information age, an optimistic antidote to internet information about screening, diagnosis, prognosis, and treatment.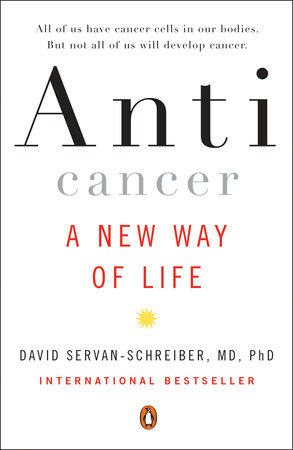 ANTICANCER: A NEW WAY OF LIFE by David Servan-Schreiber, MD, PhD
The revolutionary, New York Times bestselling guide to the powerful lifestyle changes that fight and prevent cancer—an integrative approach based on the latest scientific research.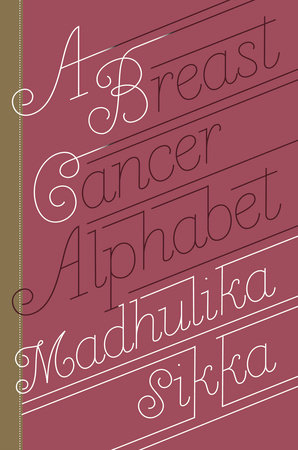 A BREAST CANCER ALPHABET by Madhulika Sikka
The biggest risk factor for breast cancer is simply being a woman. Madhulika Sikka's A Breast Cancer Alphabet offers a new way to live with and plan past the hardest diagnosis that most women will ever receive: a personal, practical, and deeply informative look at the road from diagnosis to treatment and beyond.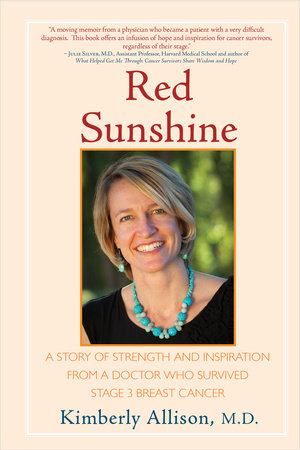 RED SUNSHINE: A STORY OF STRENGTH AND INSPIRATION FROM A DOCTOR WHO SURVIVED STAGE 3 BREAST CANCER by Kimberly Allison, M.D.
Dr. Kimberly Allison diagnoses breast cancer for a living. But as a 33-year-old healthy new mother, she never expected to find herself looking at her own malignant cells under the microscope. Like many others diagnosed with cancer, Dr. Allison was starving for stories of other survivors. She wanted to hear someone's tale, to feel their experiences and look for hidden clues to what her own future might hold. Ultimately, the story that Dr. Allison was looking for was found in her own life.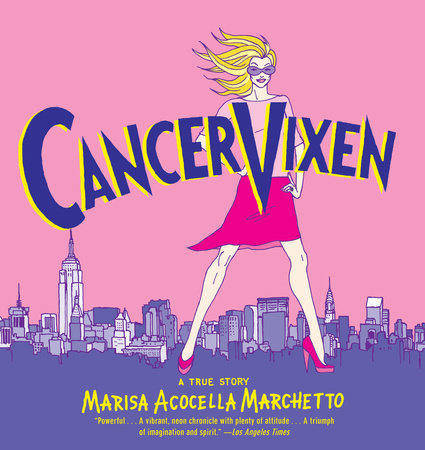 CANCER VIXEN: A TRUE STORY by Marisa Acocella Marchetto
The groundbreaking graphic memoir that inspires breast cancer patients to fight back—and do so with style.
"What happens when a shoe-crazy, lipstick-obsessed, wine-swilling, pasta-slurping, fashion-fanatic, about-to-get-married big-city girl cartoonist with a fabulous life finds . . . a lump in her breast?" That's the question that sets this powerful, funny, and poignant graphic memoir in motion.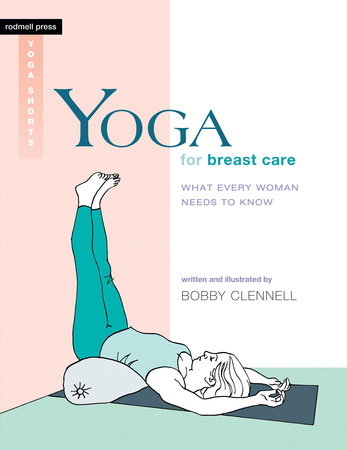 YOGA FOR BREAST CARE by Bobby Clennell
Practices for breast cancer survivors include sequences for those who have recently undergone breast-cancer surgery and are receiving intensive chemotherapy or radiation treatment and for those with decreased mobility and numbness in the arm, shoulder, and chest. Whether readers have experienced problems with their breasts or not, this book provides positive and practical methods for raising awareness and regaining confidence in the body.
FOR YOUNGER READERS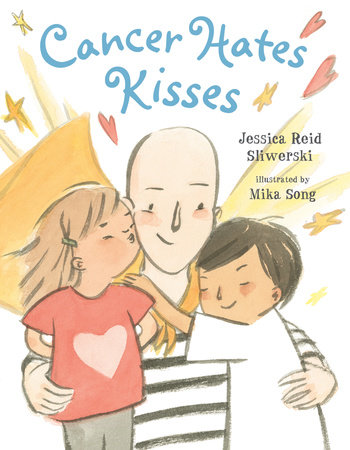 CANCER HATES KISSES by Jessica Reid Sliwerski; Illustrated by Mika Song; Ages 3 to 5
Author Jessica Reid Sliwerski was diagnosed with breast cancer four months after giving birth to her daughter. And through all the stages of treatment—surgery, chemotherapy, radiation, losing her hair—she thought about how hard it would be to talk to your child about cancer while coping with it. Mothers are superheroes when they're battling cancer, and this empowering picture book gives them an honest yet spirited way to share the difficult experience with their kids.
For more on these and related titles visit Breast Cancer Awareness Month Books
---
There's a Book for That! is brought to you by Penguin Random House's Sales department. Please follow our Tumblr by clicking here—and share this link with your accounts: theresabookforthat.tumblr.com. Thank you!
Did you see something on the news or read about something on your commute? Perhaps you noticed something trending on Twitter? Did you think: "There's a book for that!"? Then please, send it our way at theresabookforthat@penguinrandomhouse.com
Posted: October 11, 2017