There's a Book for That: Brothers and Sisters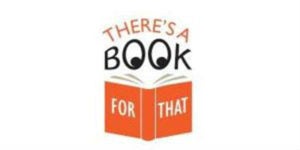 "Every night my hands grasped the side of our ladder as my feet propelled me higher and higher, until I reached the top. In the dark, secured by my pillow, my blankie, and the quiet company of my little brother below, I was ready for sleep."
– Diane Keaton, BROTHER & SISTER
As the New York Times bestselling memoir by Diane Keaton, BROTHER & SISTER, illustrates, the brother-sister relationship is unique – sometimes fraught with worry, envy, guilt and grief. Generally speaking, the bond between brother and sister is not as widely represented in film and literature as the bond between brothers or between sisters. With that in mind, this week we explore the brother-sister relationship as portrayed in the following books for adults and children: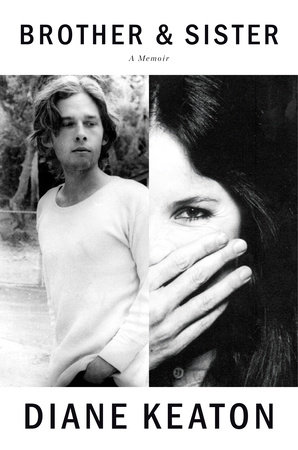 BROTHER & SISTER: A MEMOIR by Diane Keaton
NEW YORK TIMES BESTSELLER
From the beloved film star and best-selling author of Then Again—comes a heartfelt memoir about Diane Keaton's relationship with her younger brother, Randy, and a poignant exploration of the divergent paths siblings' lives can take. In beautiful and fearless prose that's intertwined with photographs, journal entries, letters, and poetry—many of them Randy's own writing and art— Brother & Sister speaks across generations to families whose lives have been touched by the fragility and "otherness" of loved ones—and to brothers and sisters everywhere.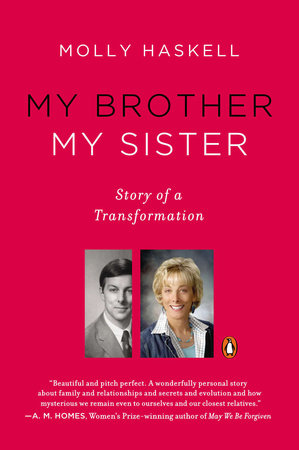 MY BROTHER MY SISTER: STORY OF A TRANSFORMATION by Molly Haskell
A feminist film critic's thoughtful, outspoken memoir about transgender and family. On a visit to New York, the brother of well-known film critic Molly Haskell dropped a bombshell: Nearing age sixty, and married, he had decided to undergo surgery to become a woman. In the vein of Jan Morris's classic Conundrum and Jennifer Finney Boylan's She's Not There, a transgender memoir, Haskell's My Brother My Sister gracefully explores a delicate subject, this time from the perspective of a family member.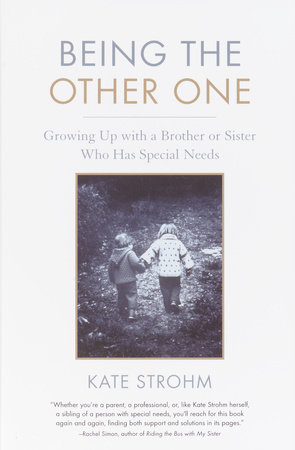 BEING THE OTHER ONE: GROWING UP WITH A BROTHER OR SISTER WHO HAS SPECIAL NEEDS by Kate Strohm
Being the Other One is based on the author's own experience (as a sibling of a sister with cerebral palsy) and on extensive interviews she conducted with siblings of all ages. In clear and compassionate terms, Strohm explores the often secret feelings of siblings and offers valuable strategies for coping with the challenges they face. Though the book looks honestly at the many challenges that siblings face, it is full of encouragement and practical strategies.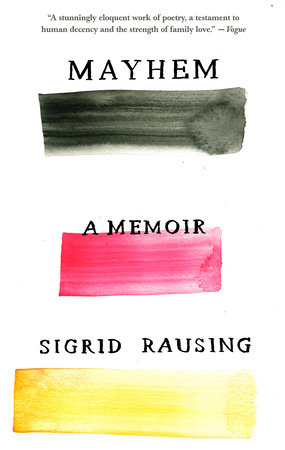 MAYHEM by Sigrid Rausing
A searingly powerful memoir about the impact of addiction on a family.
In the summer of 2012 a woman named Eva was found dead in the London townhouse she shared with her husband, Hans K. Rausing. The couple had struggled with drug addiction for years, often under the glare of tabloid headlines. Now, writing with singular clarity and restraint, Hans' sister, the editor and publisher Sigrid Rausing, tries to make sense of what happened.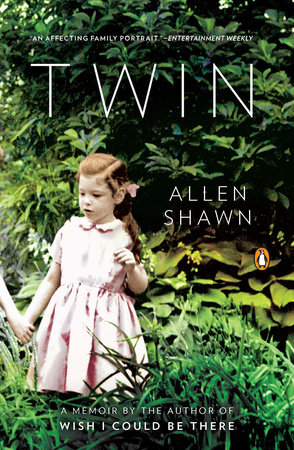 TWIN: A MEMOIR by Allen Shawn
"Extraordinary…An unsparing but deeply compassionate inquiry into [family] life." -Michiko Kakutani
As Allen Shawn probed the sources of his anxieties while writing the acclaimed Wish I Could Be There, he realized that his fate was inextricably linked to his autistic twin sister. Mary, who has lived in a residency center for more than fifty years. Twin offers a deeply personal account of their divergent lives, and examines society's changing attitudes toward and understanding of autism. It also provides an intimate look at the Shawns' idiosyncratic family life with their father, the famed longtime editor of The New Yorker, William Shawn. Wrenching, honest, understated, and poetic, Twin is at heart about the mystery of being profoundly bonded to someone who can never be truly understood.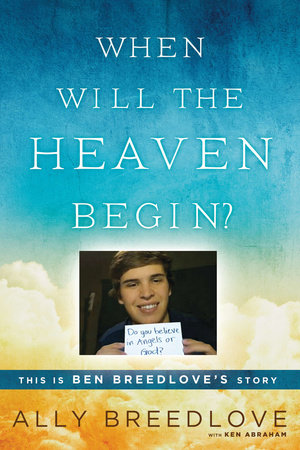 WHEN WILL THE HEAVEN BEGIN?: THIS IS BEN BREEDLOVE'S STORY by Ally Breedlove, Ken Abraham
An inspirational and heartrending memoir about Ben Breedlove, whose videos about his near-death experiences and visions of heaven went viral in 2012, written by his sister, Ally Breedlove. Precocious and warm, Ben was close with his family and two siblings, and forged deep relationships with his friends. He loved to wakeboard and had dreams of visiting foreign countries around the world. He created the YouTube channels where he posted videos about everything from dating advice for girls to more serious topics like his spirituality and heart condition. When he died a short while later at the tender age of eighteen, his family and the rest of the world stumbled upon these videos. The world responded with overwhelming acceptance of the message Ben shared.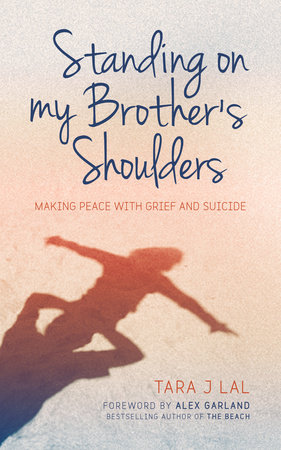 STANDING ON MY BROTHER'S SHOULDERS: MAKING PEACE WITH GRIEF AND SUICIDE by Tara J Lal
Tara Lal's childhood was battered by her father's mental illness and by her mother's death when she was thirteen. Caught up in grief and despair, she developed a deep, caring bond with her charismatic and kind older brother Adam, though he struggled silently with growing anxiety and depression. Four years after their mother's death, Adam committed suicide. Grief and insecurity threatened to engulf Tara, but eventually she found, through a dialogue with the words her brother left behind in his diaries, her reason to live.
The book includes an afterword on the possibilities for recovery and growth following a tragedy, written by Miriam Akhtar, author of Positive Psychology for Overcoming Depression.
FOR YOUNGER READERS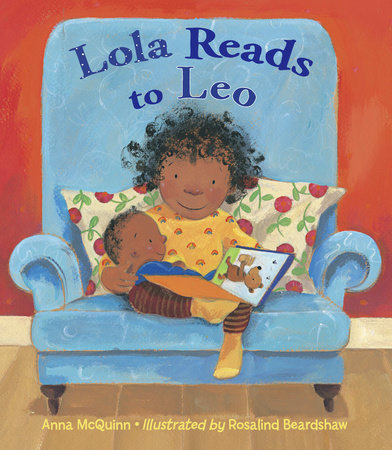 LOLA READS TO LEO by Anna McQuinn; Illustrated by Rosalind Beardshaw
Lola loves books, so it is no surprise that she can't wait to share her love of reading with her new baby brother, Leo. Lola gets ready for little Leo's arrival by reading books about brothers and sisters and picking out the perfect stories that she just knows her little brother will love. When the baby is finally here, Lola takes on the role of big sister—she helps her mommy and daddy around the house and tells Leo stories to cheer him up when he cries.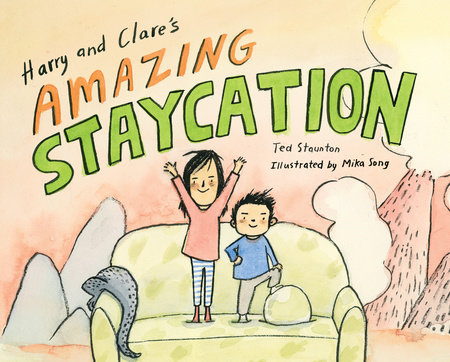 HARRY AND CLARE'S AMAZING STAYCATION by Ted Staunton; Illustrated by Mika Song
Harry and Clare are stuck at home for their spring break. No exotic locations, no plane trips, no exciting plans. So they make their own fun: the living room becomes Mars, the diving board at the pool becomes a pirate's plank and the local playground where the man-eating octopus lives. Move over, Max and Ruby. Harry and Clare are here to steal the sibling spotlight!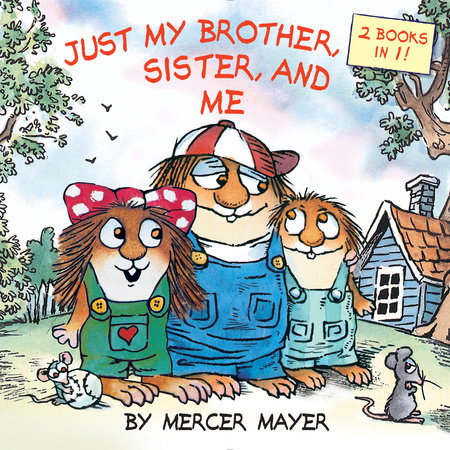 JUST MY BROTHER, SISTER, AND ME by Mercer Mayer
Mercer Mayer's Little Critter spends time with his brother and sister in these classic, funny, and heartwarming stories. Featuring Just Me and My Little Brother and Me Too!, this two-in-one picture book is an endearing tribute to brothers and sisters and the fun memories they create.
For more on these and many other relevant titles, visit Brothers & Sisters
---
There's a Book for That! is brought to you by Penguin Random House's Sales department. Please follow our Tumblr by clicking here—and share this link with your accounts: theresabookforthat.tumblr.com. Thank you!
Did you see something on the news or read about something on your commute? Perhaps you noticed something trending on Twitter? Did you think: "There's a book for that!"? Then please, send it our way at theresabookforthat@penguinrandomhouse.com
Posted: March 11, 2020