There's a Book for That: Bullying Prevention Month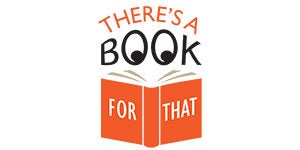 October is National Bullying Prevention Month – established in 2006 by Pacer's National Bullying Prevention Center which "actively leads social change, so that bullying is no longer considered an accepted childhood rite of passage." National Bullying Prevention Month recognizes bullying as a serious community issue that impacts education, physical and emotional health, and the safety and well-being of students. For ideas, events and resources visit: www.stopbullying.gov. To help parents and children avoid and overcome bullying, we offer the following fiction and nonfiction for parents, educators, children and teens:
New release!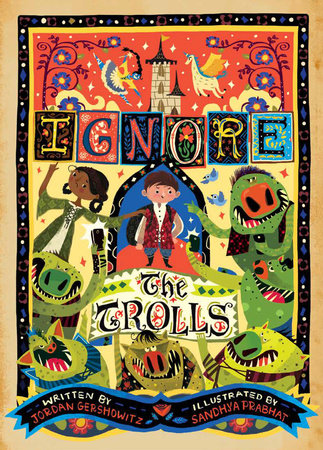 IGNORE THE TROLLS by Jordan Gershowitz, Sandhya Prabhat
Ignore the Trolls is funny fairytale with a serious contemporary message about the online bullies known as trolls, and how to deal with them. In the majestic kingdom of Holly Hills lives Tim the Timid, a shy boy who has big dreams. He longs to join the jousting team so he can be one of the Knights, the coolest and most valiant kids at Ye Olde Elementary School. When tryouts are announced, Tim's friend Bethany the Brave offers him some advice: whatever Tim does, he must ignore the trolls.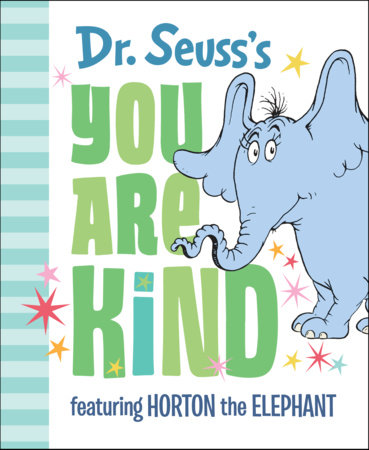 SEUSS'S YOU ARE KIND: FEATURING HORTON THE ELEPHANT by Dr. Seuss
From Horton the elephant—who taught us that "a person's a person, no matter how small"—comes this sweet, small hardcover book of simple, unrhymed observations about the qualities of kindness. Illustrated with full-color art by Dr. Seuss from the books Horton Hears a Who!, Horton Hatches the Egg, and the story "Horton and the Kwuggerbug," it's great for thanking and inspiring people of all ages. Children, parents, grandparents, neighbors, teachers, caregivers, coworkers—you can give one to anyone and everyone who is kind!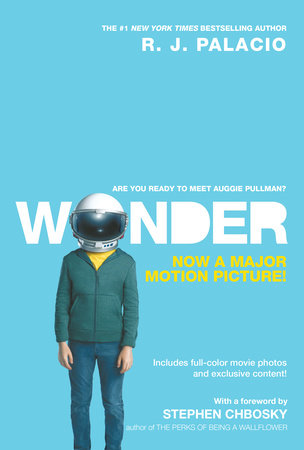 WONDER MOVIE TIE-IN EDITION by R. J. Palacio
Over 6 million people have fallen in love with Wonder and Auggie Pullman, the ordinary boy with the extraordinary face, who inspired a movement to Choose Kind. This special movie tie-in edition features an eight-page full-color insert with photos from the film, a foreword by the director Stephen Chbosky, an afterword by R.J. Palacio, a behind-the-scenes look at the making of the movie with anecdotes from the cast and crew, and a family discussion guide.
.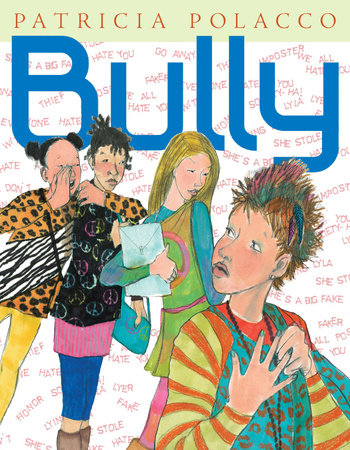 BULLY by Patricia Polacco
Patricia Polacco has taken up the cause against bullies ever since Thank You, Mr. Falker, and her passion shines through in this powerful story of a girl who stands up for a friend.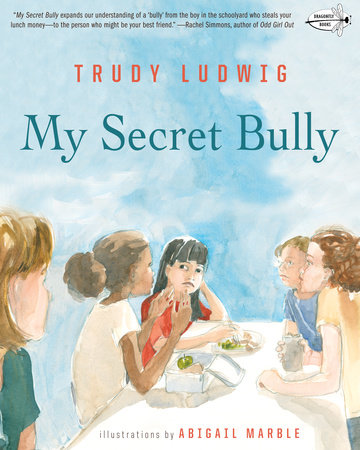 MY SECRET BULLY by Trudy Ludwig
Monica is a target of relational aggression, emotional bullying among friends who will use name-calling and manipulation to humiliate and exclude. But with a little help from a supportive adult—her mother—Monica learns to cope and thrive by facing her fears and reclaiming power from her bully. Including a foreword by the founder of the The Ophelia Project, as well as helpful tips, discussion questions, and additional resources, My Secret Bully is a vital resource for children, parents, teachers, and counselors.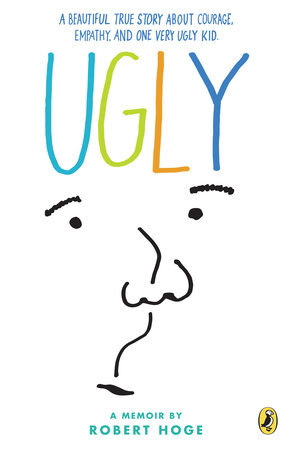 UGLY by Robert Hoge
This true story of an ordinary boy with an extraordinary face is perfect for fans of Wonder—now with exclusive paperback content!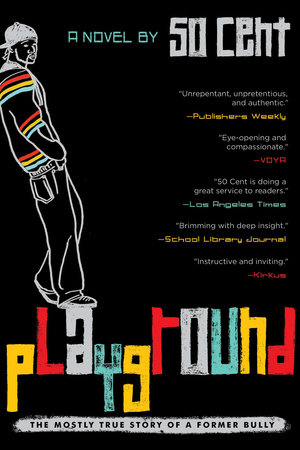 PLAYGROUND by 50 Cent; Illustrated by Lizzy Akana
A hard-hitting and inspirational novel about the redemption of a bully from international icon 50 Cent.
Thirteen-year-old Butterball takes readers on a journey through the moments that made him into the playground bully he is today. Loosely inspired by 50 Cent's own adolescence and written with his teenage son in mind, Playground received wide critical praise–and is now poised to become a perennial classic.
NONFICTION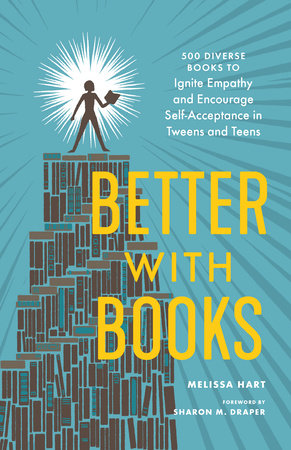 BETTER WITH BOOKS: 500 DIVERSE BOOKS TO IGNITE EMPATHY AND ENCOURAGE SELF-ACCEPTANCE IN TWEENS AND TEENS by Melissa Hart, Sharon M. Draper
Needed now more than ever: a guide that includes 500 diverse contemporary fiction and memoir recommendations for preteens and teens with the goal of inspiring greater empathy for themselves, their peers, and the world around them.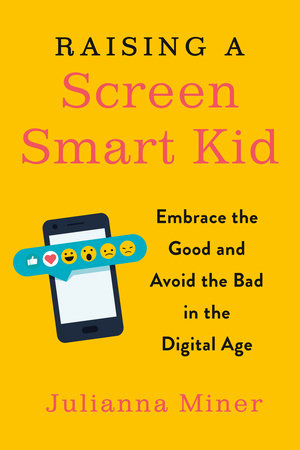 RAISING A SCREEN-SMART KID: EMBRACE THE GOOD AND AVOID THE BAD IN THE DIGITAL AGE by Julianna Miner
For parents who didn't grow up with smartphones but can't let go of them now, expert advice on raising kids in our constantly connected world. Drawing on research and interviews with educators, psychologists, and kids themselves, Raising a Screen-Smart Kid offers practical advice on how parents can help their kids avoid the pitfalls and reap the benefits of the digital age.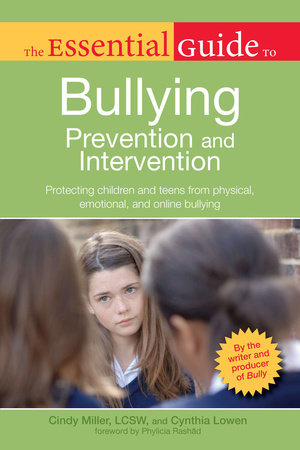 THE ESSENTIAL GUIDE TO BULLYING PREVENTION AND INTERVENTION by Cindy Miller and Cynthia Lowen
The Essential Guide to Bullying Prevention and Intervention brings together the wisdom and experience of two people who have witnessed bullying's causes and tragic effects. School social worker Cindy Miller teams with Cynthia Lowen, the co-creator of Bully, to arm parents and teachers
For more on these and related titles visit the collection Bullying
---
There's a Book for That! is brought to you by Penguin Random House's Sales department. Please follow our Tumblr by clicking here—and share this link with your accounts: theresabookforthat.tumblr.com. Thank you!
Did you see something on the news or read about something on your commute? Perhaps you noticed something trending on Twitter? Did you think: "There's a book for that!"? Then please, send it our way at theresabookforthat@penguinrandomhouse.com
Posted: October 23, 2019