There's a Book for That: Bullying Prevention Month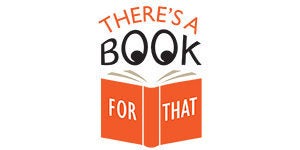 October is National Bullying Prevention Month – established in 2006 by Pacer's National Bullying Prevention Center which "actively leads social change, so that bullying is no longer considered an accepted childhood rite of passage." National Bullying Prevention Month recognizes bullying as a serious community issue that impacts education, physical and emotional health, and the safety and well-being of students. For ideas, events and resources visit: www.stopbullying.gov. To help parents and children avoid and overcome bullying, we offer the following fiction and nonfiction for parents, educators, children and teens: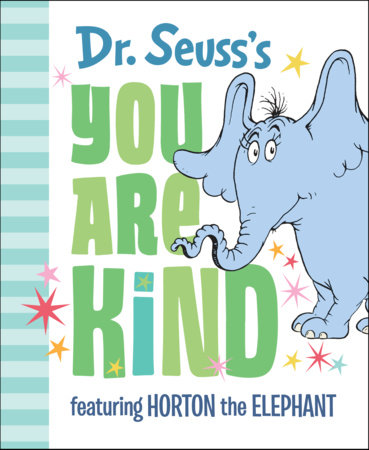 SEUSS'S YOU ARE KIND: FEATURING HORTON THE ELEPHANT by Dr. Seuss
From Horton the elephant—who taught us that "a person's a person, no matter how small"—comes this sweet, small hardcover book of simple, unrhymed observations about the qualities of kindness. Illustrated with full-color art by Dr. Seuss from the books Horton Hears a Who!, Horton Hatches the Egg, and the story "Horton and the Kwuggerbug," it's great for thanking and inspiring people of all ages. Children, parents, grandparents, neighbors, teachers, caregivers, coworkers—you can give one to anyone and everyone who is kind!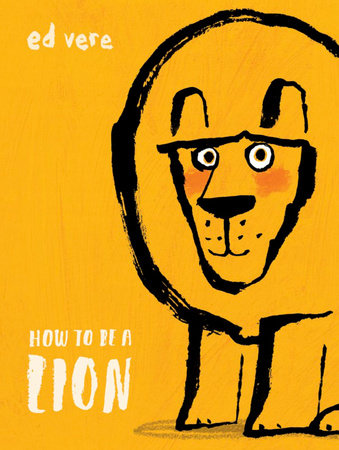 HOW TO BE A LION by Ed Vere
In this timely and charming story about the importance of being true to yourself, mindfulness, and standing by your friends, we meet Leonard, a lion, and his best friend Marianne, a…duck. Leonard and Marianne have a happy life together—talking, playing, writing poems, and making wishes—until one day a pack of bullies questions whether it's right for a lion and a duck to be pals. Leonard soon learns there are many ways to be a lion, and many ways to be a friend, and that sometimes finding just the right words can change the world…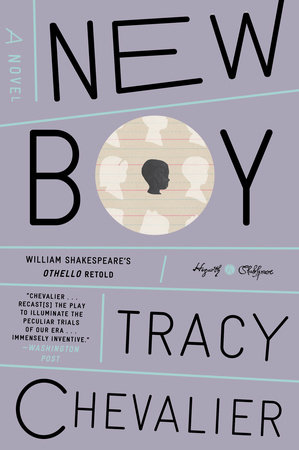 NEW BOY: WILLIAM SHAKESPEARE'S OTHELLO RETOLD: A NOVEL by Tracy Chevalier
The tragedy of Othello is transposed to a 1970s suburban DC schoolyard, where kids fall in and out of love with each other before lunchtime, and practice a casual racism picked up from their parents and teachers. Peeking over the shoulders of four eleven-year-olds—Osei, Dee, Ian, and his reluctant "girlfriend" Mimi—Tracy Chevalier's powerful drama of friends torn apart by jealousy, bullying, and betrayal will leave you reeling.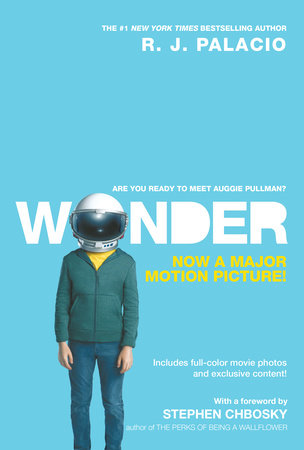 WONDER MOVIE TIE-IN EDITION by R. J. Palacio
Over 6 million people have fallen in love with Wonder and Auggie Pullman, the ordinary boy with the extraordinary face, who inspired a movement to Choose Kind. This special movie tie-in edition features an eight-page full-color insert with photos from the film, a foreword by the director Stephen Chbosky, an afterword by R.J. Palacio, a behind-the-scenes look at the making of the movie with anecdotes from the cast and crew, and a family discussion guide.
.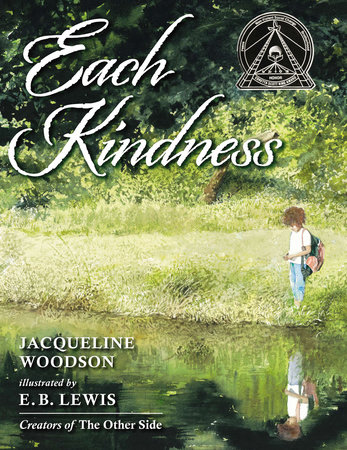 EACH KINDNESS by Jacqueline Woodson; Illustrated by E. B. Lewis
WINNER OF A CORETTA SCOTT KING HONOR AND THE JANE ADDAMS PEACE AWARD!
This unforgettable book is written and illustrated by the award-winning team that created The Other Side and the Caldecott Honor winner Coming On Home Soon. With its powerful anti-bullying message and striking art, it will resonate with readers long after they've put it down.
Jacqueline Woodson is the 2018-2019 National Ambassador for Young People's Literature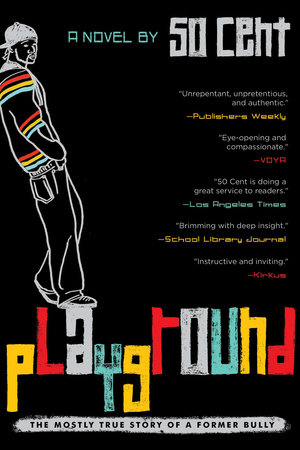 PLAYGROUND by 50 Cent; Illustrated by Lizzy Akana
A hard-hitting and inspirational novel about the redemption of a bully from international icon 50 Cent.
Thirteen-year-old Butterball takes readers on a journey through the moments that made him into the playground bully he is today. Loosely inspired by 50 Cent's own adolescence and written with his teenage son in mind, Playground received wide critical praise–and is now poised to become a perennial classic.
NONFICTION: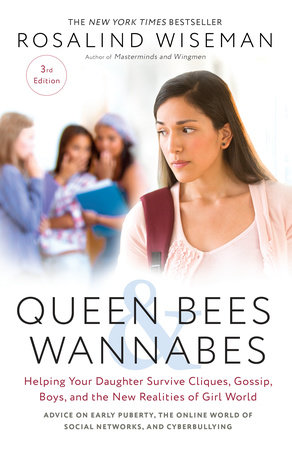 QUEEN BEES AND WANNABES, 3RD EDITION: HELPING YOUR DAUGHTER SURVIVE CLIQUES, GOSSIP, BOYS, AND THE NEW REALITIES OF GIRL WORLD by Rosalind Wiseman
This revised and updated edition of Rosalind Wiseman's New York Times-bestselling Queen Bees and Wannabes includes new strategies on how to deal with technology and a new chapter on video games in the lives of girls today, based on work with a new group of teen editors.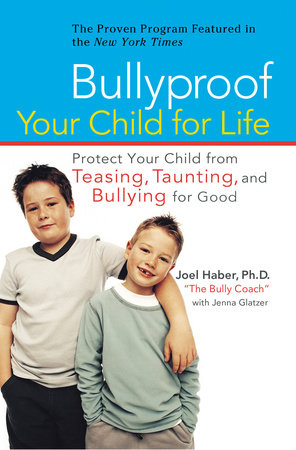 BULLYPROOF YOUR CHILD FOR LIFE: PROTECT YOUR CHILD FROM TEASING, TAUNTING, AND BULLYING FOR GOOD by Joel Haber, Jenna Glatzer
As featured in the New York Times-an expert's proven technique for stamping out bullying. "Bully Coach" Joel Haber, Ph.D., is one of the foremost experts in the prevention of bullying. A pioneer in the field, he has worked with thousands of kids, parents, teachers, counselors, and others to understand the root causes of the bullying dynamic-from identifying bully types to exposing the reasons why kids become bullies, targets, or bystanders-and stamp it out once and for all.
For more on these and related titles visit the collection Bullying
---
There's a Book for That! is brought to you by Penguin Random House's Sales department. Please follow our Tumblr by clicking here—and share this link with your accounts: theresabookforthat.tumblr.com. Thank you!
Did you see something on the news or read about something on your commute? Perhaps you noticed something trending on Twitter? Did you think: "There's a book for that!"? Then please, send it our way at theresabookforthat@penguinrandomhouse.com
Posted: October 17, 2018