There's a Book for That: Campaign Recovery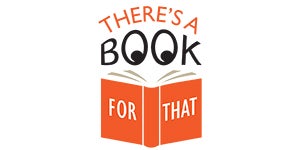 Regardless of one's personal opinion about the outcome of a Presidential election that deeply divided voters, we all are united in our hope that we soon might come together as a nation. As we all recover from extreme campaign fatigue, here are some recommended titles to help us move forward:
FEATURED TITLES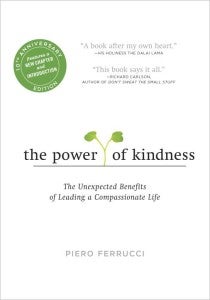 THE POWER OF KINDNESS: THE UNEXPECTED BENEFITS OF LEADING A COMPASSIONATE LIFE–TENTH ANNIVERSARY EDITION by Piero Ferrucci, Foreword by The Dalai Lama
When The Power of Kindness first appeared in 2006 it thrilled and challenged readers with one audacious promise: Your acts of generosity and decency are the secret to a fuller, more satisfying life. Kindness is not some squishy virtue but the very key to your own happiness.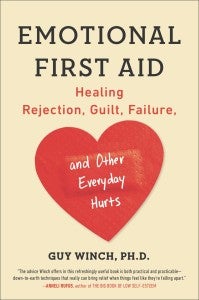 EMOTIONAL FIRST-AID: HEALING REJECTION, GUILT, FAILURE, AND OTHER EVERYDAY HURTS by Guy Winch, Ph.D.
We all sustain emotional bruises from time to time, and when it happens, most of us have no idea what to do about it. However—if left untreated—feelings of failure, guilt, rejection, and loss can spiral into much bigger ailments. Fortunately, there is such a thing as mental first aid for battered emotions.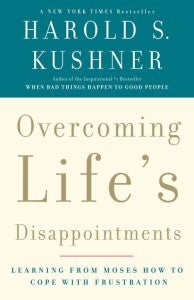 OVERCOMING LIFE'S DISAPPOINTMENTS: LEARNING FROM MOSES HOW TO COPE WITH FRUSTRATION by Harold S. Kushner
From the bestselling author of When Bad Things Happen to Good People —a passionate and practical book that teaches us how to overcome life's inevitable disappointments—in our work and family life, and to our personal hopes and dreams.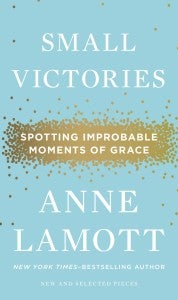 SMALL VICTORIES: SPOTTING IMPROBABLE MOMENTS OF GRACE by Anne Lamott
In Small Victories Lamott writes of forgiveness, restoration, and transformation, how we can turn toward love even in the most hopeless situations, how we find the joy in getting lost and our amazement in finally being found.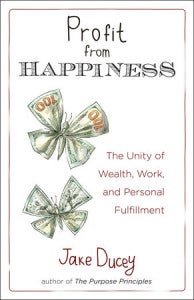 PROFIT FROM HAPPINESS by Jake Ducey
In this enlightening, simple, heart-opening book, Jake Ducey asserts that the secret to high achievement and happiness at work, at school, in your heart, and at home is the deeply human need to wholeheartedly connect with and become more valuable to those around you.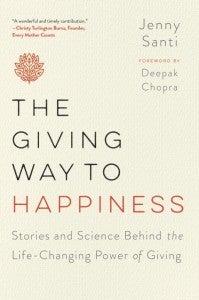 THE GIVING WAY TO HAPPINESS: STORIES AND SCIENCE BEHIND THE LIFE-CHANGING POWER OF GIVING by Jenny Santi, Foreword by Deepak Chopra
Jenny Santi overturns conventional thinking about what it takes to be happy by revealing how giving to others—whether in the form of money, expertise, time, or love—has helped people from all walks of life find purpose and joy.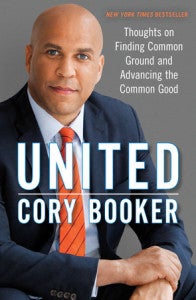 UNITED by Cory Booker
A passionate new voice in American politics, United States Senator Cory Booker makes the case that the virtues of empathy, responsibility, and action must guide our nation toward a brighter future.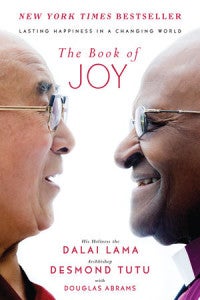 THE BOOK OF JOY by Dalai Lama, Desmond Tutu, and Carlton Abrams
Nobel Peace Prize Laureates His Holiness the Dalai Lama and Archbishop Desmond Tutu have survived more than fifty years of exile and the soul-crushing violence of oppression. Despite their hardships—or, as they would say, because of them—they are two of the most joyful people on the planet.
FOR YOUNGER READERS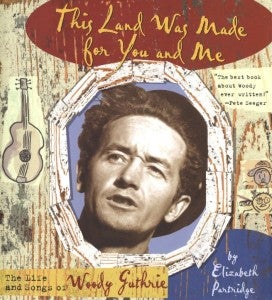 THIS LAND WAS MADE FOR YOU AND ME: THE LIFE AND SONGS OF WOODY GUTHRIE by Elizabeth Partridge; Ages 12 and up
Before Springsteen and before Dylan, there was Woody Guthrie. With "This Machine Kills Fascists," scrawled across his guitar in big black letters, Woody Guthrie brilliantly captured in song the experience of twentieth-century America. Whether he sang about union organizers, migrant workers, or war, Woody took his inspiration from the plight of the people around him as well as from his own tragic childhood.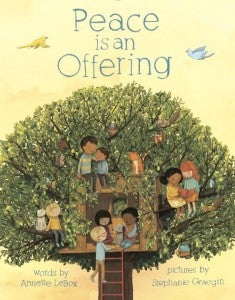 PEACE IS AN OFFERING by Annette LeBox, Stephanie Graegin; Ages 3-5
"Peace is an offering, a muffin or a peach. A birthday invitation, or a trip to the beach." Peace can be found almost anywhere if you're looking for it. With rhythmic, rhyming text and a diverse cast of neighborhood children, this poetic picture book captures the everyday ways people make the world better for each other, from giving a gift just because to comforting a friend who's feeling blue.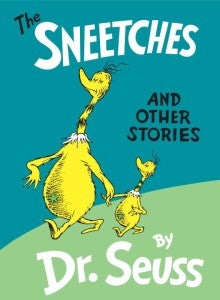 THE SNEETCHES AND OTHER STORIES by Dr. Seuss
Dr. Seuss' timeless picture-book classic The Sneetches and Other Storieswonders are you a Star-Belly Sneetch or a Plain-Belly Sneetch? This delightful book contains four tales with deliciously subtle takes on how silly it is to be, well, silly.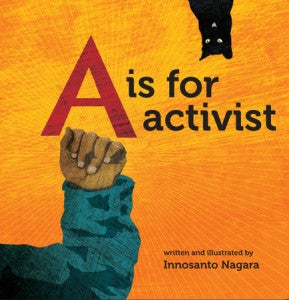 A IS FOR ACTIVIST by Innosanto Nagara
A is for Activist is an ABC board book written and illustrated for the next generation of progressives: families who want their kids to grow up in a space that is unapologetic about activism, environmental justice, civil rights, LGBTQ rights, and everything else that activists believe in and fight for.
For more information on these and related titles visit Campaign Recovery Titles
Posted: November 9, 2016