There's a Book for That: Campus Lit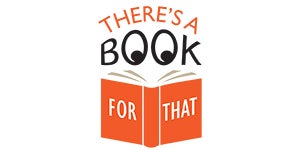 Summer surely feels short to students starting school this month. Social media is rife with photos of the college-bound – full of anticipation. Tapping into the nostalgia being on campus creates for many of us, check out our "syllabus" featuring noteworthy novels full of self-discovery, new relationships, and campus intrigue: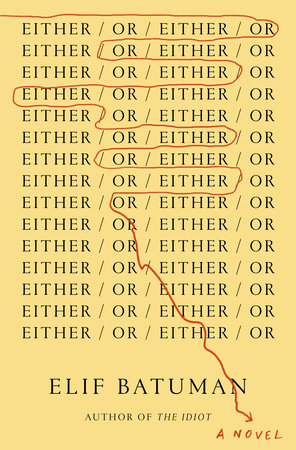 EITHER/OR by Elif Batuman
Selin is the luckiest person in her family: the only one who was born in America and got to go to Harvard. Now it's sophomore year, 1996, and Selin knows she has to make it count. The first order of business: to figure out the meaning of everything that happened over the summer. Guided by her literature syllabus and by her more worldly and confident peers, Selin reaches certain conclusions about the universal importance of parties, alcohol, and sex, and resolves to execute them in practice—no matter what the cost. Next on the list: international travel.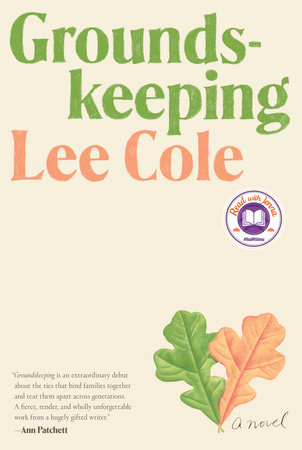 GROUNDSKEEPING: A NOVEL by Lee Cole
A TODAY SHOW #ReadWithJenna BOOK CLUB PICK
In the run-up to the 2016 election, Owen Callahan, an aspiring writer, moves back to Kentucky to live with his Trump-supporting uncle and grandfather. Eager to clean up his act after wasting time and potential in his early twenties, he takes a job as a groundskeeper at a small local college, in exchange for which he is permitted to take a writing course. Here he meets Alma Hazdic, a writer in residence who seems to have everything that Owen lacks—a prestigious position, an Ivy League education, success as a writer. They begin a secret relationship, and as they grow closer, Alma—who comes from a liberal family of Bosnian immigrants—struggles to understand Owen's fraught relationship with family and home.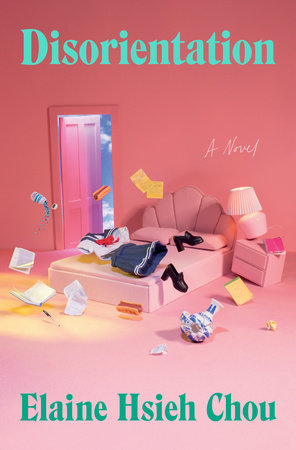 DISORIENTATION: A NOVEL by Elaine Hsieh Chou
A Taiwanese American woman's coming-of-consciousness ignites eye-opening revelations and chaos on a college campus in this outrageously hilarious and startlingly tender debut novel for readers of Paul Beatty's The Sellout and Charles Yu's Interior Chinatown. Disorientation is a bighearted satire is a blistering send-up of privilege and power in America, and a profound reckoning of individual complicity and unspoken rage.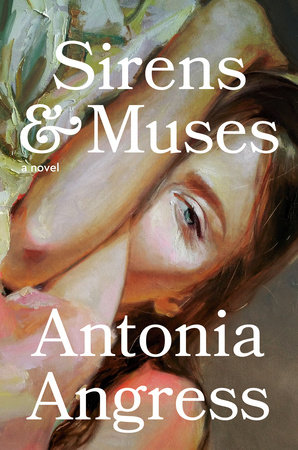 SIRENS & MUSES: A NOVEL by Antonia Angress
It's 2011: America is in a deep recession and Occupy Wall Street is escalating. But at the elite Wrynn College of Art, students paint and sculpt in a rarified bubble. Louisa Arceneaux is a thoughtful, observant nineteen-year-old when she transfers to Wrynn as a scholarship student, but she soon finds herself adrift in an environment that prizes novelty over beauty. Complicating matters is Louisa's unexpected attraction to her charismatic roommate, Karina Piontek, the preternaturally gifted but mercurial daughter of wealthy art collectors. Gradually, Louisa and Karina are drawn into an intense sensual and artistic relationship, one that forces them to confront their deepest desires and fears.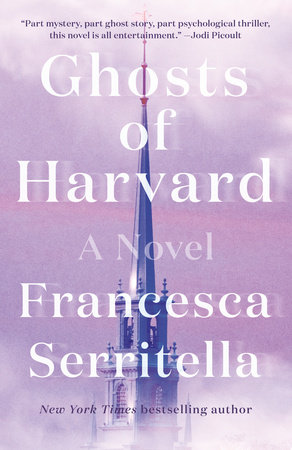 GHOSTS OF HARVARD: A NOVEL by Francesca Serritella
A Harvard freshman becomes obsessed with her schizophrenic brother's suicide. Then she starts hearing voices. Cadence Archer arrives on Harvard's campus desperate to understand why her brother, Eric, a genius who developed paranoid schizophrenia took his own life there the year before. Losing Eric has left a black hole in Cady's life, and while her decision to follow in her brother's footsteps threatens to break her family apart, she is haunted by questions of what she might have missed. And there's only one place to find answers.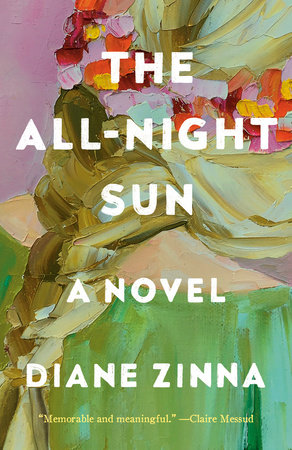 THE ALL-NIGHT SUN: A NOVEL by Diane Zinna
A lonely young woman gets too close to her charismatic female student in this propulsive debut, culminating in a dangerously debauched Midsommar's Eve.
"Zinna's intimate debut dazzles with original language, emotional sentience, and Swedish folklore as it plumbs the depths of grief, loss, and friendship."—Publishers Weekly, starred review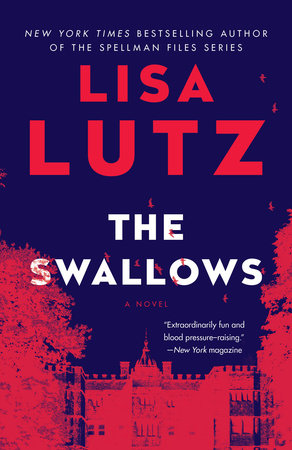 THE SWALLOWS: A NOVEL by Lisa Lutz
WINNER OF THE ALA'S ALEX AWARD
A teacher at a New England prep school ignites a gender war—with deadly consequences. When Alexandra Witt joins the faculty at Stonebridge Academy, she's hoping to put a painful past behind her. Then one of her creative writing assignments generates some disturbing responses from students. Before long, Alex is immersed in an investigation of the students atop the school's social hierarchy—and their connection to something called the Darkroom. Lisa Lutz's blistering, timely tale of revenge and disruption shows us what can happen when silence wins out over decency for too long—and why the scariest threat of all might be the idea that sooner or later, girls will be girls.
For more information on these and related titles, visit the collection: Campus Lit
---
There's a Book for That! is brought to you by Penguin Random House's Sales department. Please follow our Tumblr by clicking here—and share this link with your accounts: theresabookforthat.tumblr.com. Thank you!
Did you see something on the news or read about something on your commute? Perhaps you noticed something trending on Twitter? Did you think: "There's a book for that!"? Then please, send it our way at theresabookforthat@penguinrandomhouse.com
Posted: August 16, 2022