There's a Book for That: Campus Novels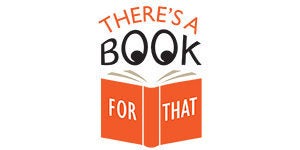 Students are heading back to school! Social media pages are filling up with updates and photos of the college-bound waving from car windows, standing in their dorm rooms – full of anticipation. This put us in mind of all the captivating novels set on campuses. We present a syllabus of such novels full of self-discovery, new relationships and intrigue: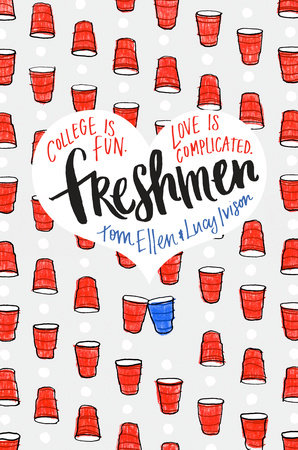 FRESHMEN by Tom Ellen, Lucy Ivison
A laugh-out-loud, realistic portrayal of a freshman year in college for fans of Emergency Contact, Broad City, and The Bold Type.
"Marked by a refreshing absence of mean girl drama, well-rounded and caring boy characters, fluid writing, expert pacing, and genuine humor…full of heart."—Kirkus Reviews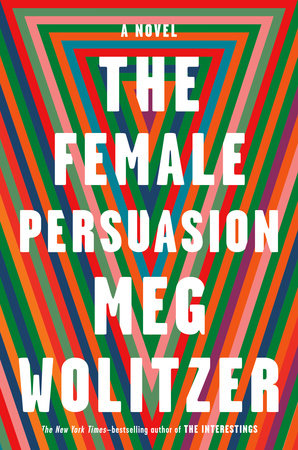 THE FEMALE PERSUASION by Meg Wolitzer
Greer Kadetsky is a shy college freshman when she meets the woman she hopes will change her life. Faith Frank, dazzlingly persuasive and elegant at sixty-three, has been a central pillar of the women's movement for decades, a figure who inspires others to influence the world. Upon hearing Faith speak for the first time, Greer- madly in love with her boyfriend, Cory, but still full of longing for an ambition that she can't quite place- feels her inner world light up. And then, astonishingly, Faith invites Greer to make something out of that sense of purpose, leading Greer down the most exciting path of her life as it winds toward and away from her meant-to-be love story with Cory and the future she'd always imagined.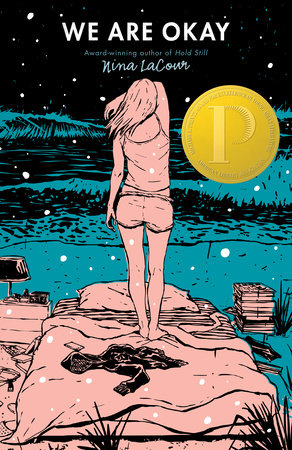 WE ARE OKAY by Nina LaCour
Winner of the 2018 Michael L. Printz Award
You go through life thinking there's so much you need. . . . Until you leave with only your phone, your wallet, and a picture of your mother. Marin hasn't spoken to anyone from her old life since the day she left everything behind. No one knows the truth about those final weeks. Not even her best friend Mabel. But even thousands of miles away from the California coast, at college in New York, Marin still feels the pull of the life and tragedy she's tried to outrun. Now, months later, alone in an emptied dorm for winter break, Marin waits. Mabel is coming to visit and Marin will be forced to face everything that's been left unsaid and finally confront the loneliness that has made a home in her heart.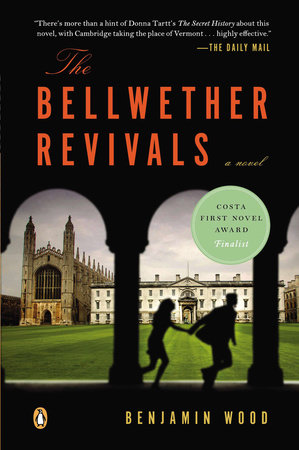 THE BELLWETHER REVIVALS Benjamin Wood
From a rising literary star, a thrilling debut novel of psychological suspense set among the colleges of Cambridge
When bright and bookish Oscar Lowe follows the haunting sound of an organ into the chapel of Kings College, Cambridge, one day, his whole world changes. He meets a beautiful and seductive medical student, Iris Bellwether, and her charismatic and troubled brother Eden and is seduced by their life of scholarship and privilege. but when Eden convinces Iris and her close-knit group of friends to participate in a series of disturbing experiments, Oscar fears he has entered into something from which he cannot escape. Reminiscent of Donna Tartt's The Secret History, The Bellwether Revivals is a gripping exploration of the line between genius and madness.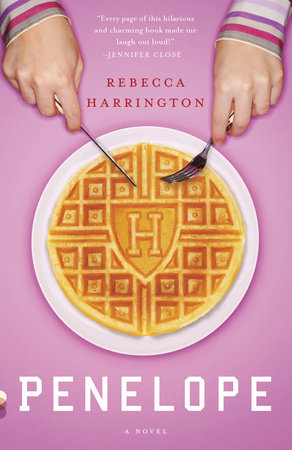 PENELOPE by Rebecca Harrington
When Penelope O'Shaunessy, "an incoming freshman of average height and lank hair" steps into Harvard Yard for the first time she has lots of advice from her mother: "Don't be too enthusiastic, don't talk to people who seem to be getting annoyed…" Penelope needs this advice. She is the kind of girl who passes through much of her life with coffee spilled on her white shirt, who can't quite tell when people are joking, and who, inevitably, always says the wrong thing. But no amount of coaching will prepare Penelope for the people she meets at school. Gloriously skewering the social hierarchy of college, Penelope is the brilliantly funny story of one of the most singular, memorable heroines in recent fiction.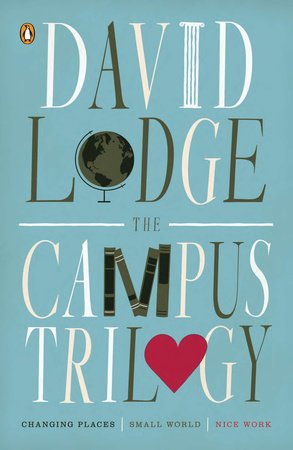 THE CAMPUS TRILOGY: CHANGING PLACES; SMALL WORLD; NICE WORK by David Lodge
"A trio of dazzling novels in a comic mode that the author has now made completely his own…a cause for celebration." -The New York Times Book Review
David Lodge's three delightfully sophisticated campus novels expose the world of academia at its best-and its worst. In Changing Places, we meet Philip Swallow, British lecturer in English at the University of Rummidge, and the flamboyant American Morris Zapp of Euphoric State University, who participate in a professorial exchange program at the close of the tumultuous sixties. Ten years later in Small World, older but not noticeably wiser, they are let loose on the international conference circuit-along with a memorable and somewhat oversexed cast of dozens. And in Nice Work, the leftist feminist Dr. Robyn Penrose at Rummidge University is assigned to shadow the director of a local engineering firm, sparking a collision of ideologies and lifestyles that seems unlikely to foster anything other than mutual antipathy.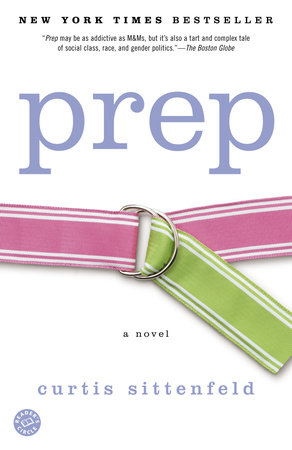 PREP by Curtis Sittenfeld
An insightful, achingly funny coming-of-age story which the Boston Globe calls "As addictive as M&Ms, but also a tart and complex tale of social class, race, and gender politics."
THE SECRET HISTORY by Donna Tartt
Donna Tartt's riveting classic about an elite group of students at a private New England college and the terrifying secret that binds them together.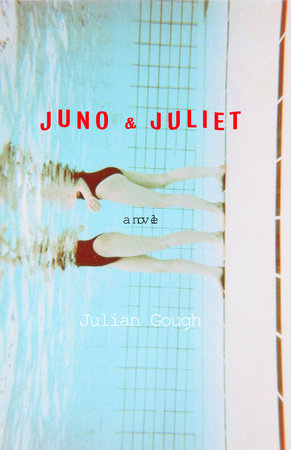 JUNO & JULIET by Julian Gough
:With this irresistibly fresh debut about a set of twins in their first year of college in Ireland, Julian Gough has established himself as Ireland's most delightful new voice in fiction.
Juno and Juliet Taylor are both beautiful blondes, but Juliet is convinced that Juno is the more beautiful, as well as the more intelligent, charming, worldly, and wise. Yet neither feels any sense of rivalry, which is good, given that their freshman year turns out to be more than either could handle alone. Hilarious and tender, ribald and smart, Juno & Juliet is a refreshing romp with two sisters whose love and devotion are infectious.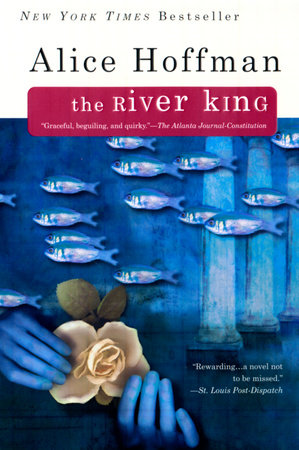 THE RIVER KING by Alice Hoffman
People tend to stay in their place in the town of Haddan. The students at the prestigious prep school don't mix with locals; even within the school, hierarchy rules as freshman and faculty members find out where they fit in and what is expected from them. But there are minor collisions happening everywhere: An awkward boy, the son of a teacher, is flirting with a pretty classmate, the daughter of a convenience-store cashier. A photographer in plastic flip-flops and an overflowing backpack is about to marry a staid, ambitious historian. And when a body is found in the river behind the school, a local policeman named Abey Grey will walk into this enclosed world and upset it entirely…
For more on these and related titles visit the collection Campus Novels
---
There's a Book for That! is brought to you by Penguin Random House's Sales department. Please follow our Tumblr by clicking here—and share this link with your accounts: theresabookforthat.tumblr.com. Thank you!
Did you see something on the news or read about something on your commute? Perhaps you noticed something trending on Twitter? Did you think: "There's a book for that!"? Then please, send it our way at theresabookforthat@penguinrandomhouse.com
Posted: August 29, 2018