There's a Book for That: Celebrity Memoirs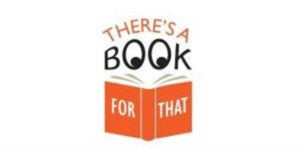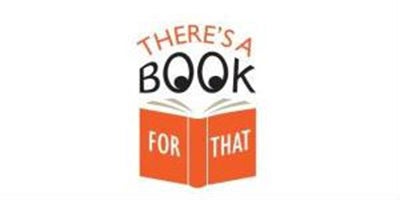 As we consider holiday gift giving in a year like no other, celebrity memoirs are making the top of many a list. Entertaining, raw and revelatory, the following books by extraordinary talents, in various fields, have a lot to teach about commitment and perseverance: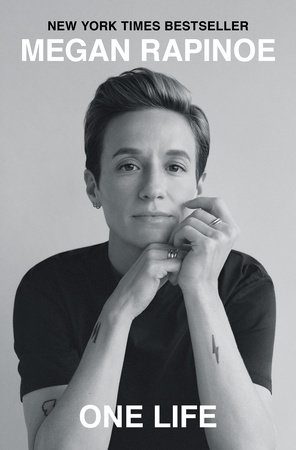 ONE LIFE by Megan Rapinoe, Emma Brockes
Megan Rapinoe, Olympic gold medalist and two-time Women's World Cup champion, has become a galvanizing force for social change; here, she urges all of us to take up the mantle, with actions big and small, to continue the fight for justice and equality.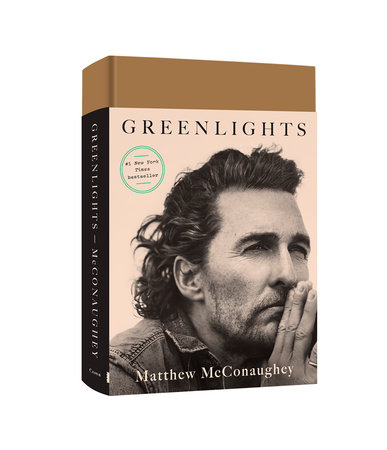 GREENLIGHTS by Matthew McConaughey
From the Academy Award®-winning actor, an unconventional memoir filled with raucous stories, outlaw wisdom, and lessons learned the hard way about living with greater satisfaction:
"I've been in this life for fifty years, been trying to work out its riddle for forty-two, and been keeping diaries of clues to that riddle for the last thirty-five. Notes about successes and failures, joys and sorrows, things that made me marvel, and things that made me laugh out loud. How to be fair. How to have less stress. How to have fun. How to hurt people less. How to get hurt less. How to be a good man. How to have meaning in life. How to be more me."
It's a love letter. To life. It's also a guide to catching more greenlights—and to realizing that the yellows and reds eventually turn green, too.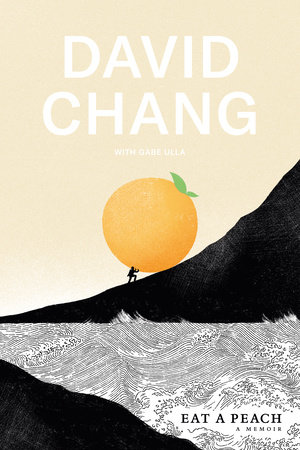 EAT A PEACH: A MEMOIR by David Chang, Gabe Ulla
The chef behind Momofuku and star of Netflix's "Ugly Delicious" gets uncomfortably real in his debut memoir.
Chang grew up the youngest son of a deeply religious Korean American family in Virginia. Graduating college aimless and depressed, he fled the States for Japan, hoping to find some sense of belonging. While teaching English in a backwater town, he experienced the highs of his first full-blown manic episode, and began to think that the cooking and sharing of food could give him both purpose and agency in his life.
Eat a Peach is an intimate account of the making of a chef, the story of the modern restaurant world that he helped shape, and how he discovered that success can be much harder to understand than failure.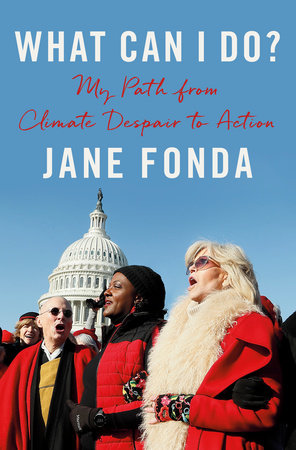 WHAT CAN I DO?: MY PATH FROM CLIMATE DESPAIR TO ACTION by Jane Fonda
A call to action from Jane Fonda, one of the most inspiring activists of our time, urging us to wake up to the looming disaster of climate change and equipping us with the tools we need to join her in protest: "This is the last possible moment in history when changing course can mean saving lives and species on an unimaginable scale. It's too late for moderation."
100% of the author's net proceeds from What Can I Do? will go to Greenpeace.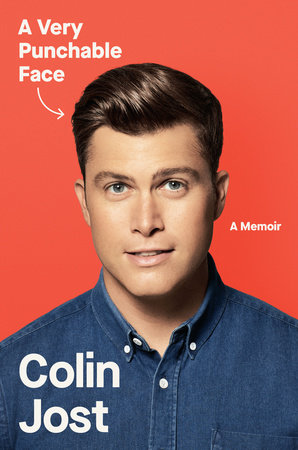 A VERY PUNCHABLE FACE: A MEMOIR by Colin Jost
In these hilarious essays, the Saturday Night Live head writer and Weekend Update co-anchor learns how to take a beating. From growing up in a family of firefighters on Staten Island to commuting three hours a day to high school and "seeing the sights" (like watching a Russian woman throw a stroller off the back of a ferry), to attending Harvard while Facebook was created, Colin Jost shares how he has navigated the world like a slightly smarter Forrest Gump.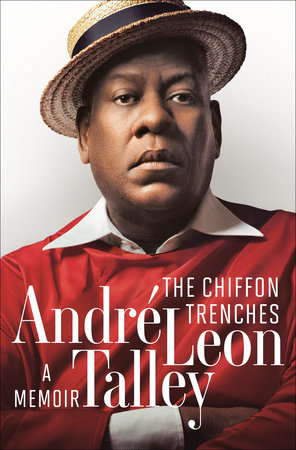 THE CHIFFON TRENCHES: A MEMOIR by André Leon Talley
From the pages of Vogue to the runways of Paris, The Chiffon Trenches, by legendary style icon André Leon Talley, is a deeply revealing memoir that captures the fashion world from the inside out, in its most glamorous and most cutthroat moments. At once ruthless and empathetic, this engaging memoir tells with raw honesty the story of how André not only survived the brutal style landscape but thrived—despite racism, illicit rumors, and all the other challenges of this notoriously cutthroat industry—to become one of the most renowned voices and faces in fashion.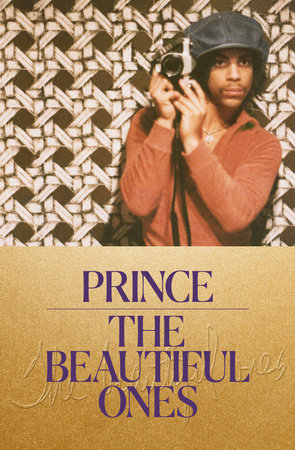 THE BEAUTIFUL ONES by Prince
The brilliant coming-of-age-and-into-superstardom story of one of the greatest artists of all time, in his own words—featuring never-before-seen photos, original scrapbooks and lyric sheets, and the exquisite memoir he began writing before his tragic death. The Beautiful Ones is the story of how Prince became Prince—a first-person account of a kid absorbing the world around him and then creating a persona, an artistic vision, and a life, before the hits and fame that would come to define him.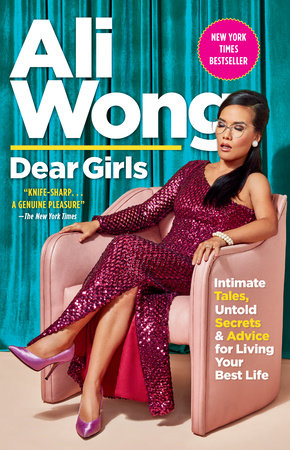 DEAR GIRLS: INTIMATE TALES, UNTOLD SECRETS & ADVICE FOR LIVING YOUR BEST LIFE by Ali Wong
Ali Wong's hilarious and heartfelt letters to her daughters (the two she put to work while they were still in utero), covering everything they need to know in life, like the unpleasant details of dating, how to be a working mom in a male-dominated profession, and how she trapped their dad.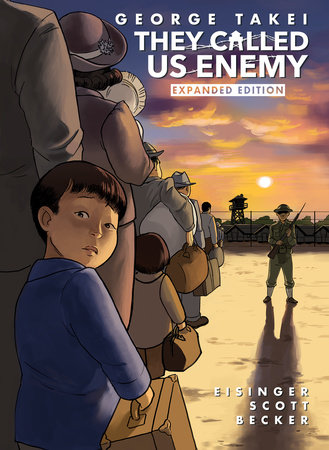 THEY CALLED US ENEMY by George Takei; Illustrated by Justin Eisinger, Steven Scott and Harmony Becker
The New York Times bestselling graphic memoir from actor/author/activist George Takei returns in a deluxe hardcover edition with bonus material! Experience the forces that shaped an American icon — and America itself — in this gripping tale of courage, country, loyalty, and love. Now with sixteen pages of bonus content from George Takei and his co-creators: a new afterword plus a behind-the-scenes tour of the process of researching, writing, drawing, and promoting They Called Us Enemy, featuring historical documents, scripts, sketches, photos, and more!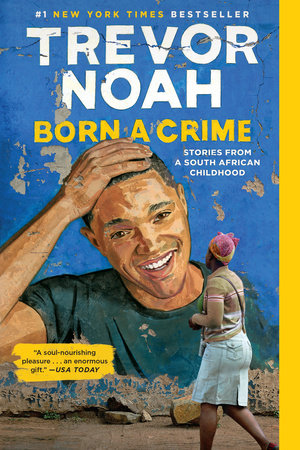 BORN A CRIME: STORIES FROM A SOUTH AFRICAN CHILDHOOD by Trevor Noah
Born a Crime is the story of a mischievous young boy who grows into a restless young man as he struggles to find himself in a world where he was never supposed to exist. It is also the story of that young man's relationship with his fearless, rebellious, and fervently religious mother—his teammate, a woman determined to save her son from the cycle of poverty, violence, and abuse that would ultimately threaten her own life.
For more on these and other celebrity memoirs visit the collection here.
---
There's a Book for That! is brought to you by Penguin Random House's Sales department. Please follow our Tumblr by clicking here—and share this link with your accounts: theresabookforthat.tumblr.com. Thank you!
Did you see something on the news or read about something on your commute? Perhaps you noticed something trending on Twitter? Did you think: "There's a book for that!"? Then please, send it our way at theresabookforthat@penguinrandomhouse.com
Posted: December 2, 2020