There's a Book for That: Chernobyl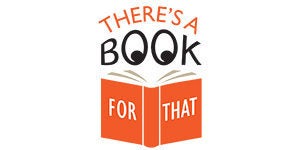 HBO's acclaimed "Chernobyl" miniseries has just been reported by Forbes Magazine as the highest audience-scored show in history on IMDB (International Movie Database). With talk and interest in the 1986 Chernobyl nuclear disaster seeing such a resurgence, we present the following books on the topic: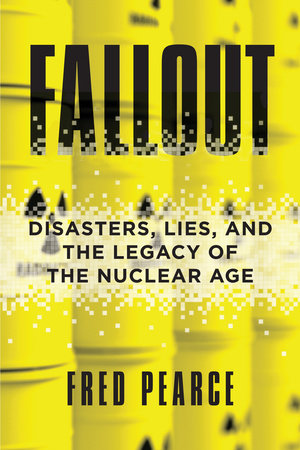 FALLOUT: DISASTERS, LIES, AND THE LEGACY OF THE NUCLEAR AGE by Fred Pearce
From Hiroshima to Chernobyl, Fukushima to the growing legacy of lethal radioactive waste, humanity's struggle to conquer atomic energy is rife with secrecy, deceit, human error, blatant disregard for life, short-sighted politics, and fear. Fallout is an eye-opening odyssey through the first eight decades of this struggle and the radioactive landscapes it has left behind. We are, he finds, forever torn between technological hubris and all-too-human terror about what we have created.
CHERNOBYL PRAYER: VOICES FROM CHERNOBYL by Svetlana Alexievich, Anna Gunin, Arch Tait
Winner of the Nobel Prize in Literature
Winner of the National Book Critics Circle Award
On April 26, 1986, the worst nuclear reactor accident in history occurred in Chernobyl and contaminated as much as three quarters of Europe. Voices from Chernobyl is the first book to present personal accounts of the tragedy. Journalist Svetlana Alexievich interviewed hundreds of people affected by the meltdown—from innocent citizens to firefighters to those called in to clean up the disaster—and their stories reveal the fear, anger, and uncertainty with which they still live. Comprised of interviews in monologue form, Voices from Chernobyl is a crucially important work, unforgettable in its emotional power and honesty.
for the Spanish edition click here.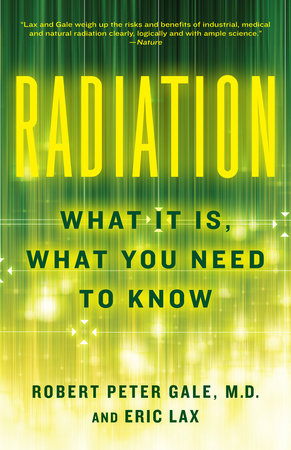 RADIATION: WHAT IT IS, WHAT YOU NEED TO KNOW by Robert Peter Gale, Eric Lax
In this fascinating book, the authors explore the science, benefits, and risks of radiation exposure, drawing on the most up-to-date research and Gale's extensive experience treating victims of radiation accidents around the globe. Here is an illuminating and essential guide to our post-Chernobyl, post-Fukushima world.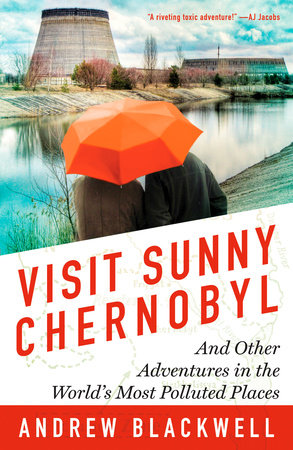 VISIT SUNNY CHERNOBYL: AND OTHER ADVENTURES IN THE WORLD'S MOST POLLUTED PLACES by Andrew Blackwell
Visit Sunny Chernobyl fuses immersive first-person reporting with satire and analysis, making the case that it's time to start appreciating our planet as-is—not as we wish it to be. Equal parts travelogue, expose environmental memoir, and faux guidebook, Blackwell careens through a rogue's gallery of environmental disaster areas in search of the worst the world has to offer—and approaches a deeper understanding of what's really happening to our planet in the process.
Coming soon in August, 2019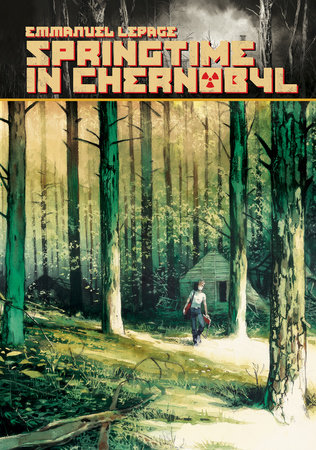 SPRINGTIME IN CHERNOBYL by Emmanuel Lepage
As the world moved on, find out what happened to those left behind in this memoir of tragedy and death, people and land, and what comes after disaster. April 26, 1986. The reactor core of the nuclear power plant at Chernobyl began to melt, setting into motion the greatest nuclear disaster of the twentieth century. While Europe slept, a cloud laden with radiation traveled thousands of miles in every direction, contaminating five million people who were unaware of its danger and unable to protect themselves. At the time, Emmanuel Lepage was 19 years old, watching and listening to the news reported on television. 22 years later, in April 2008, a group of nuclear energy-adverse activists and artists visit Chernobyl to document the lives of survivors and their children living on the highly contaminated land. Sent to sketch brutal landscapes of disaster and the folly of man, Lepage is surprised at the unexpected beauty he encounters. Often wondering to himself: What am I doing here?
For more information on these authors' titles available from Penguin Random House visit: Chernobyl
---
There's a Book for That! is brought to you by Penguin Random House's Sales department. Please follow our Tumblr by clicking here—and share this link with your accounts: theresabookforthat.tumblr.com. Thank you!
Did you see something on the news or read about something on your commute? Perhaps you noticed something trending on Twitter? Did you think: "There's a book for that!"? Then please, send it our way at theresabookforthat@penguinrandomhouse.com
Posted: June 26, 2019