There's a Book for That: Classical Music Month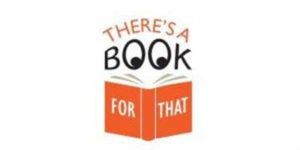 Did you know September is Classical Music Month? The commemoration was first proclaimed by President Clinton in 1994 to celebrate this "unifying force in our world."  Having conducted a search for the best titles on classical composers and musicians, we invite you to discover an excellent ensemble for your reading and listening pleasure! (You can read Clinton's entire, rhapsodic, proclamation here).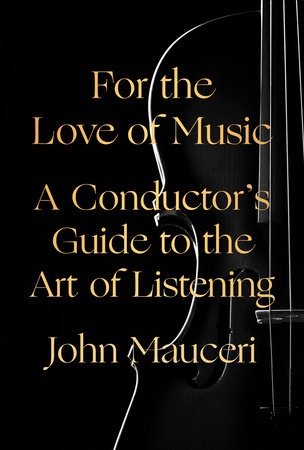 FOR THE LOVE OF MUSIC: A CONDUCTOR'S GUIDE TO THE ART OF LISTENING by John Mauceri
With a lifetime of experience, profound knowledge and understanding, and heartwarming appreciation, an internationally celebrated conductor and teacher answers the questions: Why should I listen to classical music? How can I get the most from the listening experience?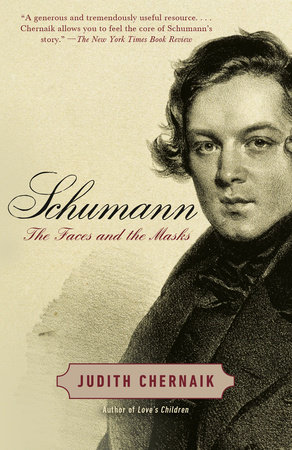 SCHUMANN: THE FACES AND THE MASKS by Judith Chernaik
A groundbreaking biography of Robert Schumann that promises to be the definitive account: drawing on previously unpublished primary sources, Judith Chernaik tells Schumann's wrenching life story with the rigor of a scholar and the flair of a novelist.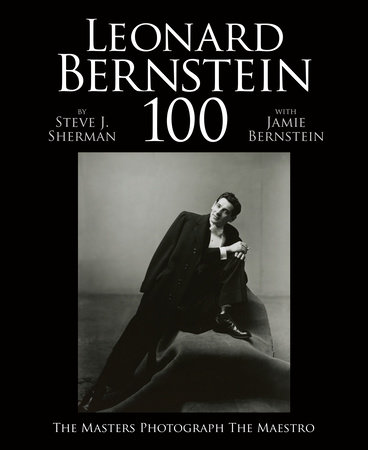 LEONARD BERNSTEIN 100: THE MASTERS PHOTOGRAPH THE MAESTRO Foreword by Jamie Bernstein, Steve J. Sherman
Leonard Bernstein is internationally renowned as one of the greatest conductors, composers, musical inspirations, and creative minds of our time. He is also legendary for his extreme passion, raw charisma, and powerful convictions, with a brash, insatiable lust for life that became etched more clearly into the lines of his face with each passing year. To mark his centennial, curator and photographer Steve J. Sherman and Jamie Bernstein, Lenny's eldest daughter, published this remarkable collection of 100 iconic images, which tell the Maestro's life story through the unique vantage point of these image-makers and their revelatory (and sometimes never-before-seen) photographs.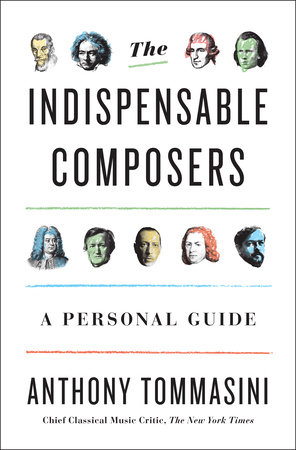 THE INDISPENSABLE COMPOSERS: A PERSONAL GUIDE by Anthony Tommasini
An exploration into the question of greatness from the Chief Classical Music Critic of the New York Times. To make his case, Tommasini draws on elements of biography, the anxiety of influence, the composer's relationships with colleagues, and shifting attitudes toward a composer's work over time.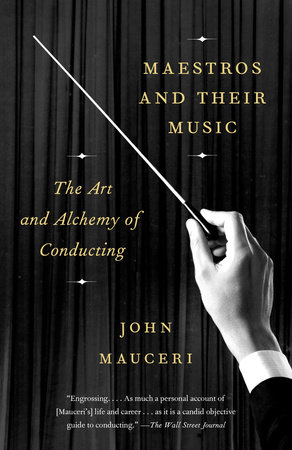 MAESTROS AND THEIR MUSIC: THE ART AND ALCHEMY OF CONDUCTING by John Mauceri
An exuberant, accessible, beautifully illustrated look at the art and craft of conducting, from one of our most celebrated conductors.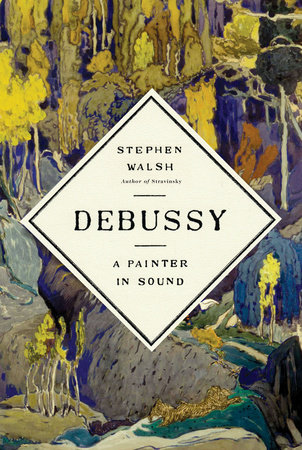 DEBUSSY: A PAINTER IN SOUND by Stephen Walsh
Here, Stephen Walsh, acclaimed author of Stravinsky, chronicles both the composer himself and the unique moment in European history that bore him. Walsh's engagingly original approach is to enrich a lively biography with analyses of Debussy's music: from his first daring breaks with the rules as a Conservatoire student to his achievements as the greatest French composer of his time.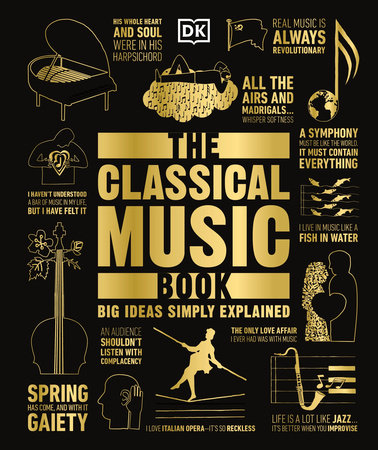 THE CLASSICAL MUSIC BOOK: BIG IDEAS SIMPLY EXPLAINED by DK
From early devotional works to the great symphonies of the Classical and Romantic eras and the diverse and often challenging works of the modern era, The Classical Music Book looks at more than 90 key pieces of music and explores the salient themes and ideas behind each of them.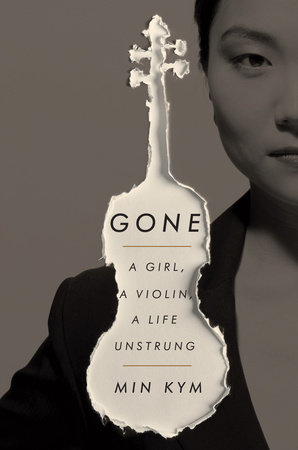 GONE: A GIRL, A VIOLIN, A LIFE UNSTRUNG by Min Kym
The spellbinding memoir of a violin virtuoso who loses the instrument that had defined her both on stage and off — and who discovers, beyond the violin, the music of her own voice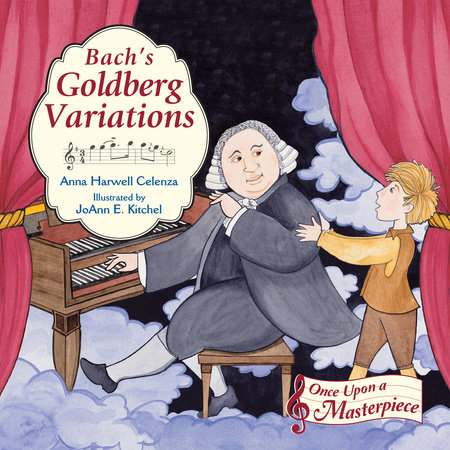 BACH'S GOLDBERG VARIATIONS by Anna Harwell Celenza, Joann E. Kitchel
Johann Sebastian Bach created some of the most significant music in history, including A Keyboard Practice Consisting of an Aria with Thirty Variations for the Harpsichord—commonly known as the Goldberg Variations. Goldberg is Johann Gottlieb Goldberg, a young musician in the court of Count Keyserlingk, a Russian ambassador living in Dresden. It isn't known for certain why Bach's difficult composition was named for the young man, but Anna Harwell Celenza gives us one possible story based on extensive research.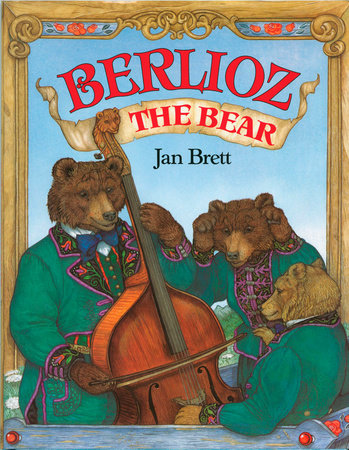 BERLIOZ THE BEAR by Jan Brett
What's that strange buzz coming from the double bass? Berlioz has no time to investigate, because he and his bear orchestra are due at the gala ball in the village square at eight. But Berlioz is so worried about his buzzing bass that he steers the mule and his bandwagon full of magicians into a hole in the road and gets stuck.
For more on these titles visit the collection Classical Music Month
---
There's a Book for That! is brought to you by Penguin Random House's Sales department. Please follow our Tumblr by clicking here—and share this link with your accounts: theresabookforthat.tumblr.com. Thank you!
Did you see something on the news or read about something on your commute? Perhaps you noticed something trending on Twitter? Did you think: "There's a book for that!"? Then please, send it our way at theresabookforthat@penguinrandomhouse.com
Posted: September 4, 2019