There's a Book for That: Classical Music Month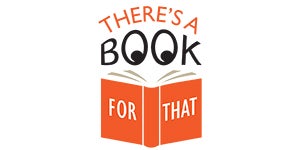 A little Bach anyone? Or perhaps Debussy is more your cup of tea? The sounds of strings and winds are rising to meet September…it's Classical Music Month. Classical Music Month was first proclaimed by President Clinton in 1994. The proclamation eloquently states:
"Classical music is a celebration of artistic excellence…This month we exalt the many talented composers, conductors, and musicians who bring classical music to our ears. Whether in new American works or in the masterpieces of the great composers of old, music is a unifying force in our world, bringing people together across vast cultural and geographical divisions. Classical music speaks both to the mind and to the heart, giving us something to think about as well as to experience."
Read the entire, rhapsodic, proclamation here:
FEATURED TITLES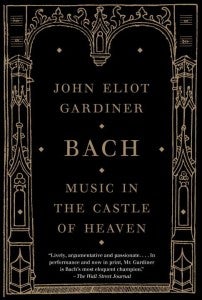 BACH: MUSIC IN THE CASTLE OF HEAVEN by John Eliot Gardiner
From one of the greatest living interpreters of Bach's music: a landmark study that explains in wonderful detail how the composer worked, how his music is constructed, how it achieves its effects—and what it can tell us about Bach the man.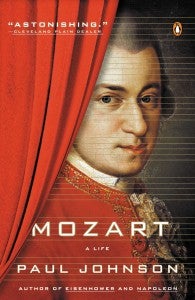 MOZART: A LIFE by Paul Johnson
Mozart's music has enthralled listeners for centuries. In this brilliant biography, acclaimed historian Paul Johnson draws upon his expert knowledge of the era and Mozart's own private letters to conjure Wolfgang Amadeus Mozart's life and times in rich detail.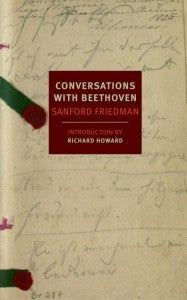 CONVERSATIONS WITH BEETHOVEN by Sanford Friedman, Richard Howard
Deaf as he was, Beethoven had to be addressed in writing, and he was always accompanied by a notebook in which people could scribble questions and comments. Conversations with Beethoven, in a tour de force of fictional invention, tells the story of the last year of Beethoven's life almost entirely through such notebook entries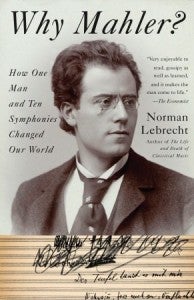 WHY MAHLER?: HOW ONE MAN AND TEN SYMPHONIES CHANGED OUR WORLD by Norman Lebrecht
Following Mahler's every footstep from birthplace to grave, scrutinizing his manuscripts, talking to those who knew him, Lebrecht constructs a compelling new portrait of Mahler as a man who lived determinedly outside his own times.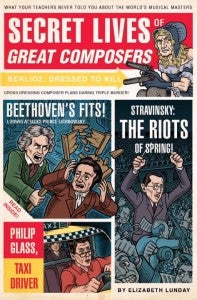 SECRET LIVES OF GREAT COMPOSERS: WHAT YOUR TEACHERS NEVER TOLD YOU ABOUT THE WORLD'S MUSICAL MASTERS by Elizabeth Lunday, Mario Zucca
True tales of murder, riots, heartbreak, and great music…Secret Lives of Great Composers recounts the seamy, steamy, and gritty history behind the great masters of international music.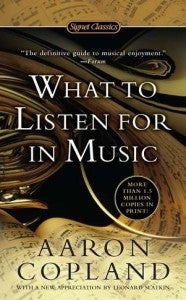 WHAT TO LISTEN FOR IN MUSIC by Aaron Copland
In this fascinating analysis of how to listen to both contemporary and classical music analytically, eminent American composer Aaron Copland offers provocative suggestions that will bring readers a deeper appreciation of the most viscerally rewarding of all art forms.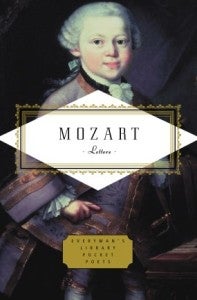 LETTERS by Wolfgang Amadeus Mozart; edited by Michael Rose, Peter Washington
Mozart's remarkable life was well and richly documented in letters: his own and those concerning him written by others. This volume brings together a fascinating selection, giving us a detailed portrait of the composer's life and times.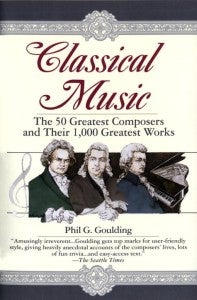 CLASSICAL MUSIC: The 50 Greatest Composers and Their 1,000 Greatest Works by Phil G. Goulding
When author Phil Goulding first tried to learn about classical music, he found himself buried in an avalanche of technical terms and complicated jargon–so he decided to write the book he couldn't find. The result is a complete classical music education in one volume. Comprehensive, discriminating, and delightfully irreverent!
FOR YOUNG READERS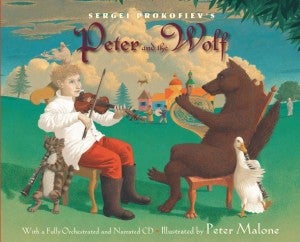 SERGEI PROKOFIEV'S PETER AND THE WOLF: With a Fully-Orchestrated and Narrated CD by Sergei Prokofiev, Janet Schulman, Peter Malone; Ages 3 to 7
THERE IS NO better way to introduce children to classical music than with Prokofiev's musical fairy tale of the little boy (played by all the strings of the orchestra) who, with the help of a bird (played by the flute), outsmarted the big, bad wolf (played by the French horns). And now with this book and CD package, children can look and listen all at the same time.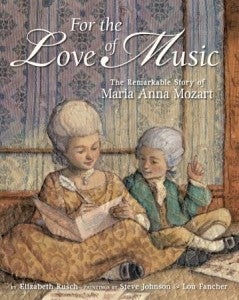 FOR THE LOVE OF MUSIC: THE REMARKABLE STORY OF MARIA ANNA MOZART by Elizabeth Rusch, Lou Fancher, Steve Johnson; Ages 5 to 8
By the time she was 12, she was considered one of the finest pianists in Europe, but today few people know her name. Maria Mozart, like her famous brother Wolfgang, was a musical prodigy.
For more on these and related titles visit: Classical Music Month
Posted: September 7, 2016