There's a Book for That: Climate Change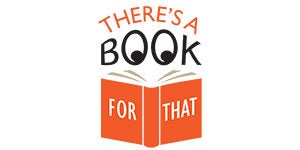 Last week millions took part in a global strike focused on climate change and this week the United Nations has convened in New York for its second Climate Action Summit — five years after the first in 2014. The event coincides with the U.N General Assembly as well as the start of Climate Week NYC. In support of this important week-long initiative, our PRH Sustainability Subcommittee (part of our Social Impact Committee) has been hosting a variety of internal events for employees. Climate activist Greta Thunberg told thousands of school strikers in Manhattan: "We are not just some young people skipping school…We are a wave of change." Thunberg's impassioned speech to the United Nations General Assembly is being shared widely. In support of addressing the realities and myriad issues of climate change, we offer the following important books. You are encouraged to take a Mindful Green Moment and explore this selection.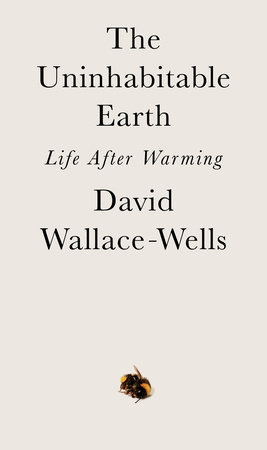 THE UNINHABITABLE EARTH: LIFE AFTER WARMING by David Wallace-Wells
Like An Inconvenient Truth and Silent Spring before it, The Uninhabitable Earth is both a meditation on the devastation we have brought upon ourselves and an impassioned call to action. For just as the world was brought to the brink of catastrophe within the span of a lifetime, the responsibility to avoid it now belongs to a single generation. Available in a spanish edition here.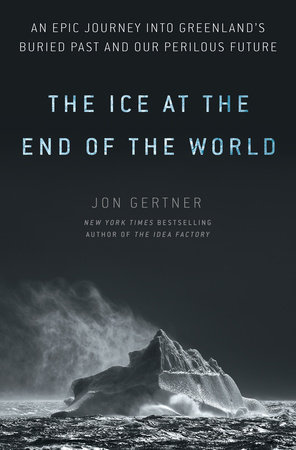 THE ICE AT THE END OF THE WORLD: AN EPIC JOURNEY INTO GREENLAND'S BURIED PAST AND OUR PERILOUS FUTURE by Jon Gertner
A riveting, urgent account of the explorers and scientists racing to understand the rapidly melting ice sheet in Greenland, a dramatic harbinger of climate change.Today, scientists from all over the world are deploying every technological tool available to uncover the secrets of this frozen island before it's too late. As Greenland's ice melts and runs off into the sea, it not only threatens to affect hundreds of millions of people who live in coastal areas. It will also have drastic effects on ocean currents and weather systems, economies and migration patterns.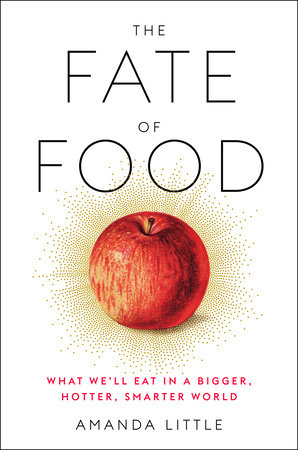 THE FATE OF FOOD: WHAT WE'LL EAT IN A BIGGER, HOTTER, SMARTER WORLD by Amanda Little
In this fascinating look at the race to secure the global food supply, environmental journalist and professor Amanda Little tells the defining story of the sustainable food revolution as she weaves together stories from the world's most creative and controversial innovators on the front lines of food science, agriculture, and climate change.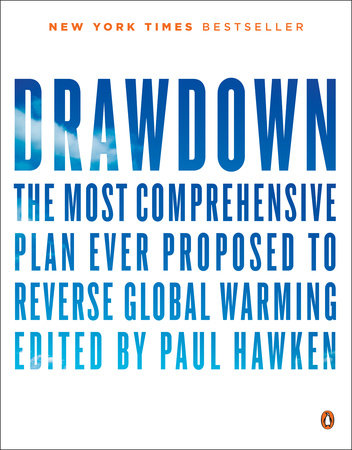 DRAWDOWN: THE MOST COMPREHENSIVE PLAN EVER PROPOSED TO REVERSE GLOBAL WARMING by Paul Hawken
In the face of widespread fear and apathy, an international coalition of researchers, professionals, and scientists have come together to offer a set of realistic and bold solutions to climate change. One hundred techniques and practices are described here—ranging from clean energy to educating girls in lower-income countries to land use practices that pull carbon out of the air. The solutions exist, are economically viable, and communities throughout the world are currently enacting them with skill and determination.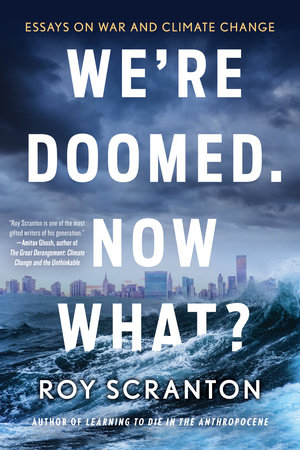 WE'RE DOOMED. NOW WHAT?: ESSAYS ON WAR AND CLIMATE CHANGE by Roy Scranton
Our moment is one of alarming and bewildering change—the breakup of the post-1945 global order, a multispecies mass extinction, and the beginning of the end of civilization as we know it. Not one of us is innocent, not one of us is safe. Now what? We're Doomed. Now What? addresses the crisis that is our time through a series of brilliant, moving, and original essays on climate change, war, literature, and loss, from one of the most provocative and iconoclastic minds of his generation.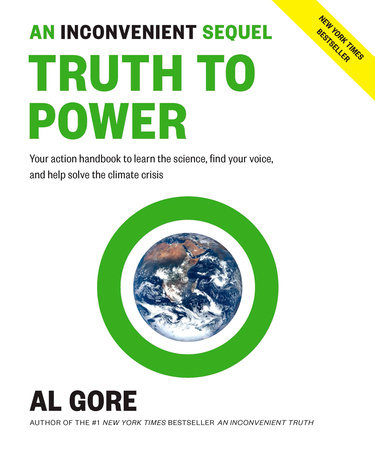 AN INCONVENIENT SEQUEL: TRUTH TO POWER: YOUR ACTION HANDBOOK TO LEARN THE SCIENCE, FIND YOUR VOICE, AND HELP SOLVE THE CLIMATE CRISIS by Al Gore
The follow up to the #1 New York Times bestselling An Inconvenient Truth, An Inconvenient Truth 2 is a daring call to action, exposing the reality of how humankind has aided in the destruction of our planet and groundbreaking information on what you can do now.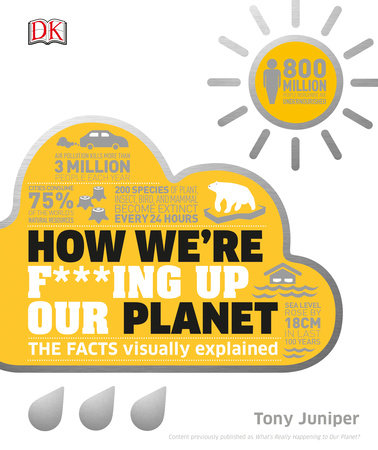 HOW WE'RE F***ING UP OUR PLANET by Tony Juniper
How We're F***ing Up Our Planet charts the dramatic explosion of human population and consumption. Using the latest scientific evidence and simple graphics, this wide-ranging and accessible book reveals how our growing use of energy, our increasing demand for food and water, and the rapid expansion of our cities are affecting the planet. It examines the threats and pressures facing the natural world, including Earth's climate, oceans, and biodiversity. Importantly, it also looks at how we can reverse the current trends—for example, by adopting clean, low-carbon technologies—and live more sustainably into the future.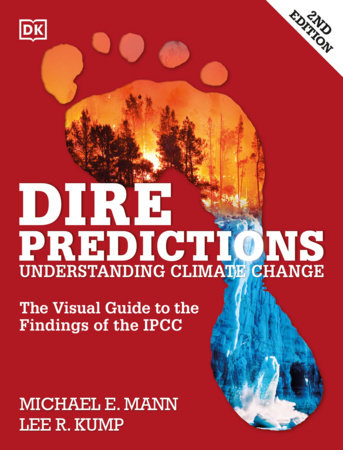 DIRE PREDICTIONS: THE VISUAL GUIDE TO THE FINDINGS OF THE IPCC by Michael E. Mann and Lee R. Kump
Respected climate scientists Michael E. Mann and Lee R. Kump address important questions about global warming and climate change, diving into the information documented by the IPCC (Intergovernmental Panel on Climate Change) and breaking it down into clear graphics that explain complex climate questions in simple illustrations that present the truth of the global warming problem clearly.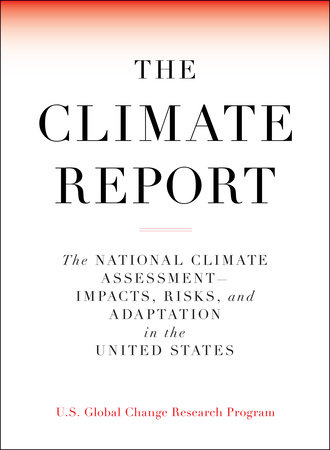 THE CLIMATE REPORT: NATIONAL CLIMATE ASSESSMENT-IMPACTS, RISKS, AND ADAPTATION IN THE UNITED STATES BY U.S. GLOBAL CHANGE RESEARCH PROGRAM
The U.S. Global Change Research Program (USGCRP) is mandated by law "at least every four years…to submit to the President and the Congress an assessment regarding the findings of…the effects of global change, and current and major long-term trends in global change." This report was released in the wake of a series of some of the most devastating hurricanes in American history, as well as the horrific California wildfires. As the report says, "The assumption that current and future climate conditions will resemble the recent past is no longer valid."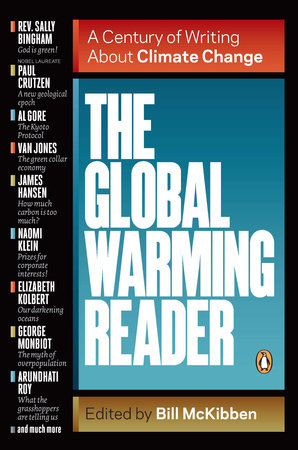 THE GLOBAL WARMING READER: A CENTURY OF WRITING ABOUT CLIMATE CHANGE by Bill McKibben
Our most widely respected environmental writer brings together the essential voices on global warming, from its 19th-century discovery to the present. What is happening to our planet? And what can we do about it? The Global Warming Reader provides more than thirty-five answers to these burning questions, from more than one hundred years of engagement with the topic.
FOR YOUNGER READERS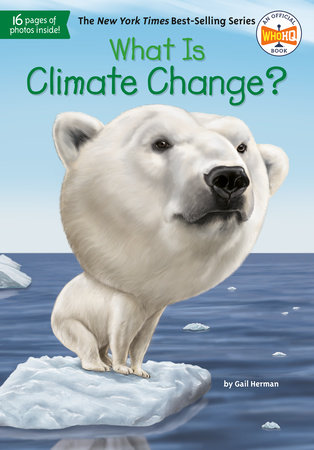 WHAT IS CLIMATE CHANGE? By Gail Herman, Who HQ; Illustrated by John Hinderliter
The earth is definitely getting warmer. There's no argument about that, but who or what is the cause? And why has climate change become a political issue? Are humans at fault? Is this just a natural development? While the vast majority of scientists who study the environment agree that humans play a large part in climate change, there is a counterargument. Author Gail Herman presents both sides of the debate in this fact-based, fair-minded, and well-researched book that looks at the subject from many perspectives, including scientific, social, and political.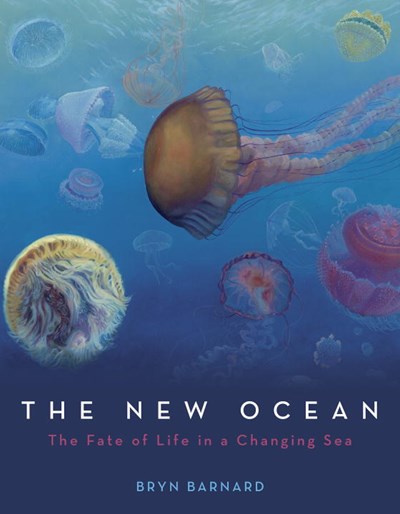 THE NEW OCEAN: THE FATE OF LIFE IN A CHANGING SEA by Bryn Barnard
The Earth—our home—is covered mostly with water: the wide, deep, salty, and very blue ocean. It regulates our climate in a way that makes life as we know it possible. But life in the ocean is in trouble. The ocean is becoming hotter, more polluted, and, in places, empty of life. This book tells the stories of the probable fates of six sea dwellers: jellyfish, orcas, sea turtles, tuna, corals, and blue-green algae. What becomes of them may help you understand what becomes of us.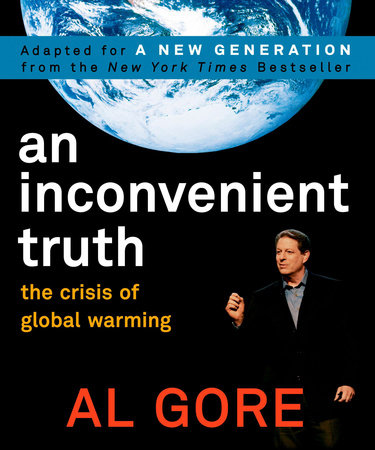 AN INCONVENIENT TRUTH by Al Gore
Former Vice President Al Gore's New York Times #1 bestselling book is a daring call to action, exposing the shocking reality of how humankind has aided in the destruction of our planet and the future we face if we do not take action to stop global warming. Now, Viking has adapted this book for the most important audience of all: today's youth, who have no choice but to confront this climate crisis head-on.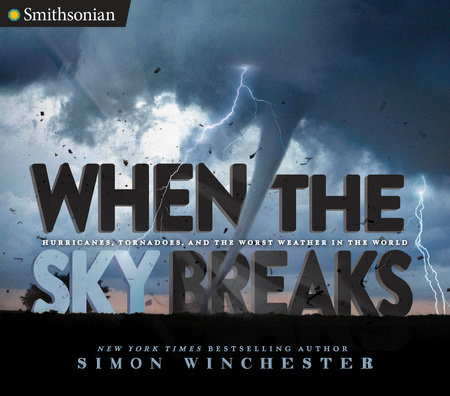 WHEN THE SKY BREAKS: HURRICANES, TORNADOES, AND THE WORST WEATHER IN THE WORLD by Simon Winchester
A master nonfiction storyteller, Simon Winchester looks at how, when, where, and why hurricanes, typhoons, cyclones, and tornadoes start brewing, how they build, and what happens when these giant storms hit. His lively narrative also includes an historical look at how we learned about weather systems and where we're headed because of climate change. Stunning photographs illustrate the power of these giant storms.
For more on these and related titles visit the extensive collection: Climate Change
---
There's a Book for That! is brought to you by Penguin Random House's Sales department. Please follow our Tumblr by clicking here—and share this link with your accounts: theresabookforthat.tumblr.com. Thank you!
Did you see something on the news or read about something on your commute? Perhaps you noticed something trending on Twitter? Did you think: "There's a book for that!"? Then please, send it our way at theresabookforthat@penguinrandomhouse.com
Posted: September 25, 2019