There's a Book for That: Climate Week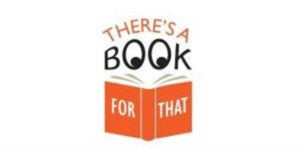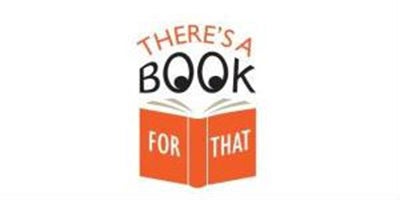 Climate Week NYC continues through Sunday, September 26. Hosted annually by international non-profit the Climate Group in conjunction with the United Nations: "It is the time and place where the world gathers to showcase leading climate action and discuss how to do more, fast." To complement this important event, the following books are some of the best, most recent on climate change and climate action: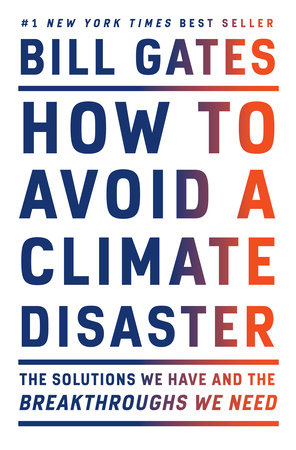 HOW TO AVOID A CLIMATE DISASTER: THE SOLUTIONS WE HAVE AND THE BREAKTHROUGHS WE NEED by Bill Gates
#1 NEW YORK TIMES BEST SELLER • In this urgent, authoritative book, Bill Gates sets out a wide-ranging, practical—and accessible—plan for how the world can get to zero greenhouse gas emissions in time to avoid a climate catastrophe. As Bill Gates makes clear, achieving zero emissions will not be simple or easy to do, but if we follow the plan he sets out here, it is a goal firmly within our reach.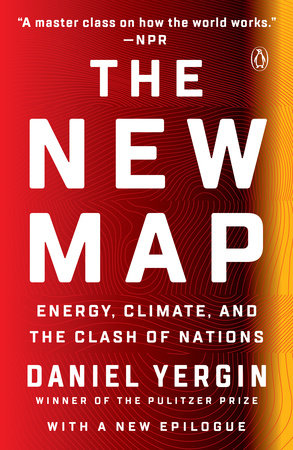 THE NEW MAP: ENERGY, CLIMATE, AND THE CLASH OF NATIONS by Daniel Yergin
Pulitzer Prize-winning author and global energy expert, Daniel Yergin offers a revelatory new account of how energy revolutions, climate battles, and geopolitics are mapping our future
A master storyteller and global energy expert, Daniel Yergin takes the reader on an utterly riveting and timely journey across the world's new map. He illuminates the great energy and geopolitical questions in an era of rising political turbulence and points to the profound challenges that lie ahead.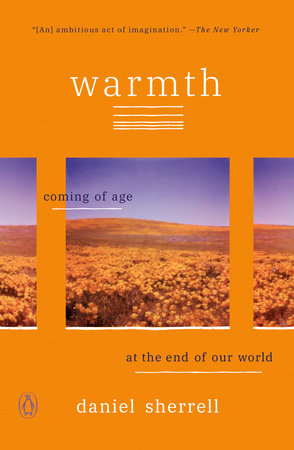 WARMTH: COMING OF AGE AT THE END OF OUR WORLD by Daniel Sherrell
From a millennial climate activist, an exploration of how young people live in the shadow of catastrophe. Warmth is a new kind of book about climate change: not what it is or how we solve it, but how it feels to imagine a future—and a family—under its weight. In a fiercely personal account written from inside the climate movement, Sherrell lays bare how the crisis is transforming our relationships to time, to hope, and to each other. At once a memoir, a love letter, and an electric work of criticism, Warmth goes to the heart of the defining question of our time: how do we go on in a world that may not?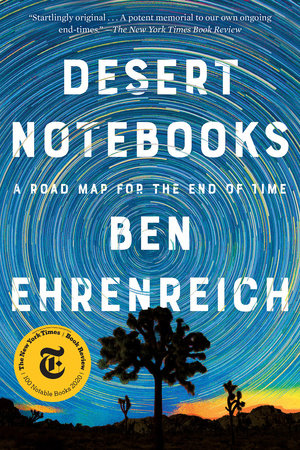 DESERT NOTEBOOKS: A ROAD MAP FOR THE END OF TIME by Ben Ehrenreich
Layering climate science, mythologies, nature writing, and personal experiences, this New York Times Notable Book presents a stunning reckoning with our current moment and with the literal and figurative end of time. In the canyons and oases of the Mojave and in Las Vegas's neon apocalypse, Ehrenreich finds beauty, and even hope, surging up in the most unlikely places, from the most barren rocks, and the apparent emptiness of the sky. Desert Notebooks is a vital and necessary chronicle of our past and our present—unflinching, urgent—yet timeless and profound.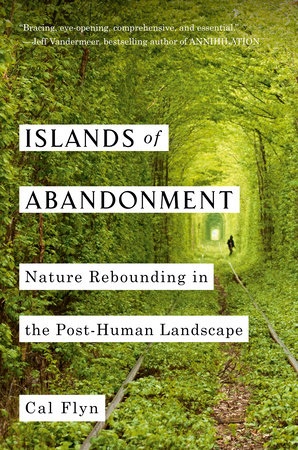 ISLANDS OF ABANDONMENT: NATURE REBOUNDING IN THE POST-HUMAN LANDSCAPE by Cal Flyn
A beautiful, lyrical exploration of the places where nature is flourishing in our absence. Islands of Abandonment is a tour through these new ecosystems, in all their glory, as sites of unexpected environmental significance, where the natural world has reasserted its wild power and promise. And while it doesn't let us off the hook for addressing environmental degradation and climate change, it is a case that hope is far from lost, and it is ultimately a story of redemption: the most polluted spots on Earth can be rehabilitated through ecological processes and, in fact, they already are.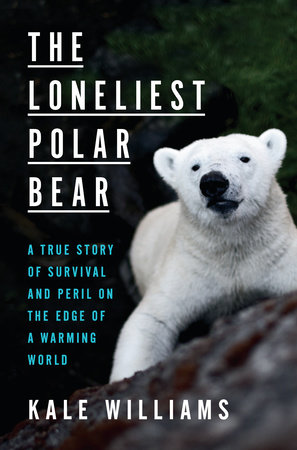 THE LONELIEST POLAR BEAR: A TRUE STORY OF SURVIVAL AND PERIL ON THE EDGE OF A WARMING WORLD by Kale Williams
The heartbreaking and ultimately hopeful story of an abandoned polar bear cub named Nora and the humans working tirelessly to save her and her species, whose uncertain future in the accelerating climate crisis is closely tied to our own.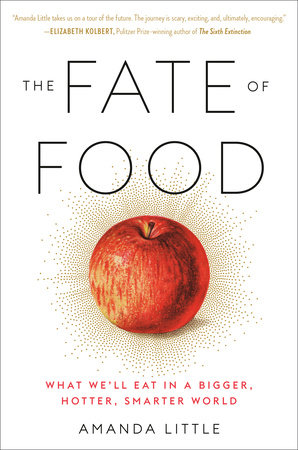 THE FATE OF FOOD: WHAT WE'LL EAT IN A BIGGER, HOTTER, SMARTER WORLD by Amanda Little
In this fascinating look at the race to secure the global food supply, environmental journalist and professor Amanda Little tells the defining story of the sustainable food revolution as she weaves together stories from the world's most creative and controversial innovators on the front lines of food science, agriculture, and climate change.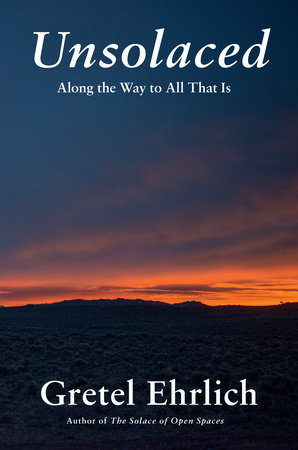 UNSOLACED: ALONG THE WAY TO ALL THAT IS by Gretel Ehrlich
From the author of the enduring classic The Solace of Open Spaces, here is a wondrous meditation on how water, light, wind, mountain, bird, and horse have shaped her life and her understanding of a world besieged by a climate crisis.
For more on these and related titles visit the collection: On Climate
---
There's a Book for That! is brought to you by Penguin Random House's Sales department. Please follow our Tumblr by clicking here—and share this link with your accounts: theresabookforthat.tumblr.com. Thank you!
Did you see something on the news or read about something on your commute? Perhaps you noticed something trending on Twitter? Did you think: "There's a book for that!"? Then please, send it our way at theresabookforthat@penguinrandomhouse.com
Posted: September 22, 2021