There's a Book for That: Comic-Con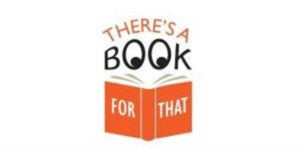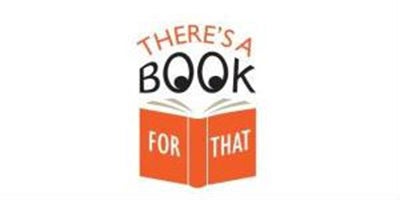 July is a big month for fandom and creators at Comic-Con International. Canceled because of the pandemic, this year the event will only be available online for the first time in its 51-year history. Re-branded as Comic-Con@Home, the virtual event kicks off today, July 22, and is free for everyone.
The schedule is for 350 panels spread out over five days to be streamed at youtube.com/user/ComicCon. Penguin Random House and its client publishers have a number of authors and artists joining in the fun. Here are some of their new and most popular titles: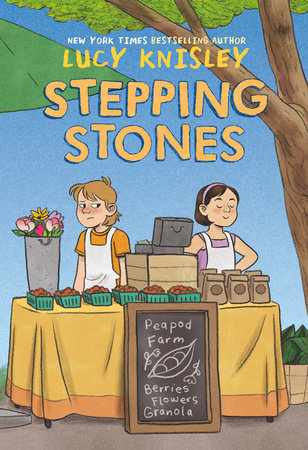 STEPPING STONES by Lucy Knisley
This contemporary middle-grade graphic novel about family and belonging. New York Times bestselling author Lucy Knisley brings to life a story inspired from her own childhood in an amazing journey of unlikely friends, sisters, and home.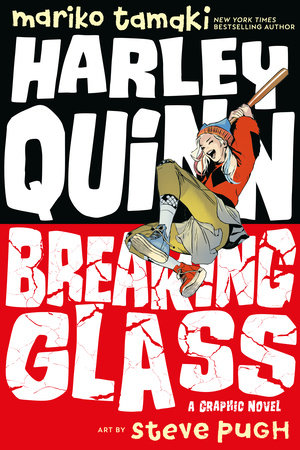 HARLEY QUINN: BREAKING GLASS by Mariko Tamaki, Steve Pugh
Mulitple Eisner Award Nominee, Harley Quinn: Breaking Glass features the outspoken, rebellious, and eccentric fifteen-year-old Harleen Quinzel. With five dollars to her name, she's sent to live in Gotham City after battling a lot of hard situations as a kid. But everything changes when Gotham's finest drag queen, Mama, takes her in.
SUPERGIRL: BEING SUPER by Mariko Tamaki, Joëlle Jones
A Newsweek Best Graphic Novel of the Year!
New York Times bestselling and Caldecott Honor-winning writer Mariko Tamaki (This One Summer, Laura Dean Keeps Breaking Up with Me) and Eisner Award-nominated artist Joëlle Jones (Lady Killer, Catwoman) combine forces for a coming-of-age tale of Supergirl, presented with new color in an all-new format. Collects the limited series Supergirl: Being Super #1-4.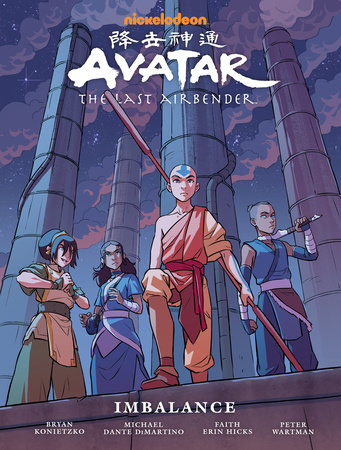 AVATAR: THE LAST AIRBENDER–IMBALANCE by Faith Erin Hicks, Peter Wartman, Bryan Konietzko…
Written by Faith Erin Hicks (The Adventures of Superhero Girl, The Nameless City) and drawn by Peter Wartman (Stonebreaker), in collaboration with Avatar: The Last Airbender creators Michael Dante DiMartino and Bryan Konietzko, this is the ultimate continuation of Avatar! Collects Avatar: The Last Airbender – Imbalance parts 1-3 (ATLA volumes 16-18).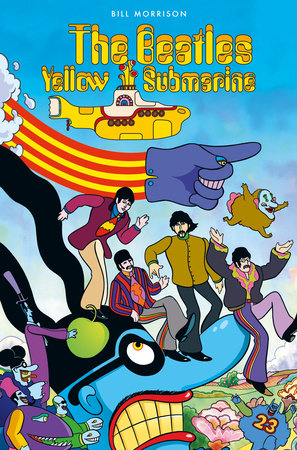 THE BEATLES YELLOW SUBMARINE by Bill Morrison
Celebrating the 50th anniversary of the Beatles' Yellow Submarine comes this fully authorized graphic novel adaptation. The Beatles are recruited by the Captain of the Yellow Submarine to help him free Sgt. Pepper's Lonely Hearts Club Band, and the world of Pepperland from the music-hating Blue Meanies.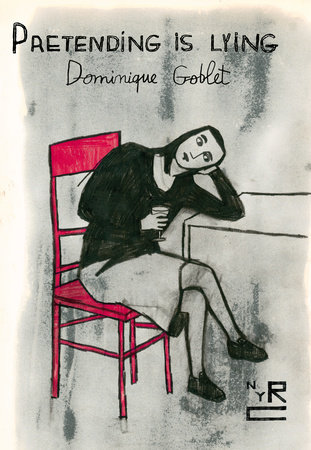 PRETENDING IS LYING by Dominique Goblet, Sophie Yanow
WINNER OF THE 2018 SCOTT MONCRIEFF PRIZE FOR TRANSLATION FROM FRENCH
The first book to appear in English by the acclaimed Belgian artist Dominique Goblet, Pretending is Lying is a memoir unlike any other. In a series of dazzling fragments—skipping through time, and from raw, slashing color to delicate black and white—Goblet examines the most important relationships in her life: with her partner, Guy Marc; with her daughter, Nikita; and with her parents.
The result is an unnerving comedy of paternal dysfunction, an achingly ambivalent love story (with asides on Thomas Pynchon and the Beach Boys), and a searing account of childhood trauma—a dizzying, unforgettable view of a life in progress and a tour de force of the art of comics.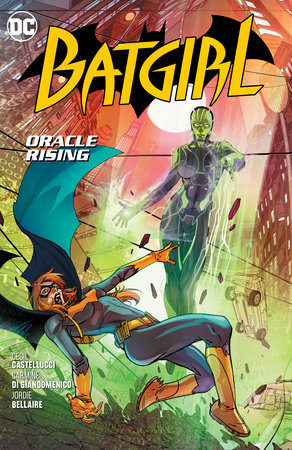 BATGIRL VOL. 7: ORACLE RISING by Cecil Castellucci
As Killer Moth descends on Gotham once again, this time having been given a mysterious "offer" of power by Lex Luthor, Batgirl has her hands full. But before she can even begin to exterminate the villain's plans, she's confronted with an even greater powerhouse of evil—the Terrible Trio, now joined by her own rogue creation, Oracle! Collects Batgirl #37-44.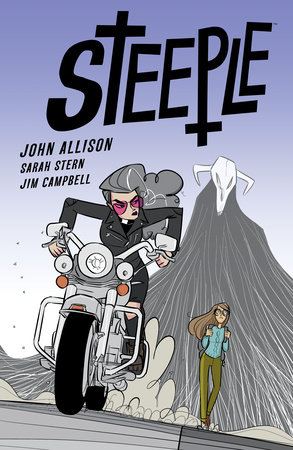 STEEPLE by John Allison, Sarah Stern, Jim Campbell
A supernatural tale of friendship, the devil, and moral gray areas. Two women with wildly different worldviews become unlikely friends as they navigate the supernatural happenings in a sleepy coastal parish—and soon find themselves forced to choose sides in the war between good and evil, facing demons, curses, and a miniature Rapture!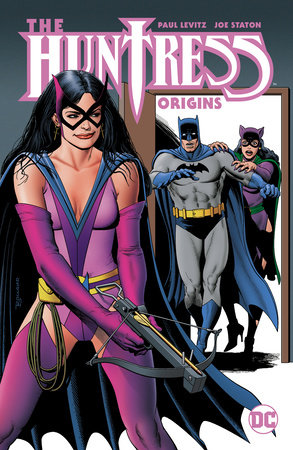 HUNTRESS: ORIGINS by Paul Levitz, Joe Staton
The earliest stories of Huntress, one of the Gotham City heroes featured in the upcoming Warner Bros. film Birds of Prey and the Fantabulous Emancipation of One Harley Quinn, are collected in a new title.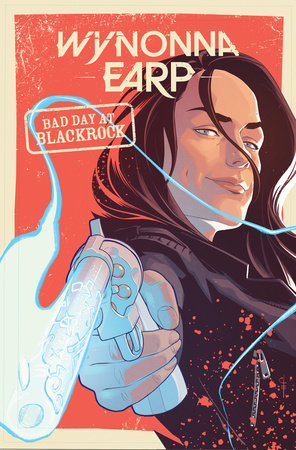 WYNONNA EARP: BAD DAY AT BLACK ROCK by Beau Smith, Tim Rozon, Chris Evenhuis
There's a prison break at Black Rock and it's a family affair! Wynonna Earp returns to action in this original graphic novel!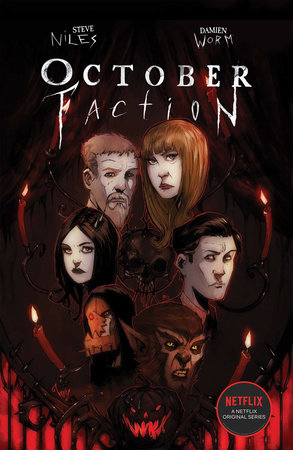 OCTOBER FACTION: OPEN SEASON by Steve Niles, Damien Worm
Now a Netflix Original Series! Meet the Allan family in this tale about the typical challenges that a very atypical family encounters while fending off the attacks of vampires, werewolves, demons, and more.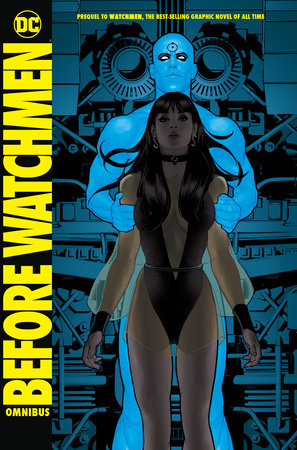 BEFORE WATCHMEN OMNIBUS by Brian Azzarello, J. Michael Straczynski et al…
The New York Times best-selling prequels to the best-selling graphic novel Watchmen are collected together for the first time and in a special DC hardcover Omnibus!
For more on these and other titles visit the collection: Comic-Con 2020
---
There's a Book for That! is brought to you by Penguin Random House's Sales department. Please follow our Tumblr by clicking here—and share this link with your accounts: theresabookforthat.tumblr.com. Thank you!
Did you see something on the news or read about something on your commute? Perhaps you noticed something trending on Twitter? Did you think: "There's a book for that!"? Then please, send it our way at theresabookforthat@penguinrandomhouse.com
Posted: July 22, 2020