There's a Book for That: Conversation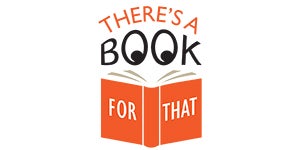 Let's talk…
This week sees the Knopf publication of ABSOLUTELY ON MUSIC: CONVERSATIONS. The book is the transcription of two years of conversations about music and writing between the revered author Haruki Murakami and his close friend Seiji Ozawa, former conductor of the Boston Symphony Orchestra. It got us thinking about the art of conversation, which is also the art of listening. Both are key to health and happiness, for the individual and society. We all see how technology affects conversation, for better or worse. With that in mind please enjoy the following array of titles that are either conversations themselves, or about them. So let's read, let's talk, let's listen…
FEATURED TITLES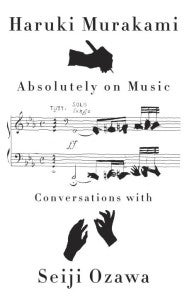 ABSOLUTELY ON MUSIC: CONVERSATIONS by Haruki Murakami, Seiji Ozawa
This deeply personal, intimate conversation about music and writing provides a glimpse into the minds of the two maestros between the internationally acclaimed, best-selling author and his close friend, the former conductor of the Boston Symphony Orchestra.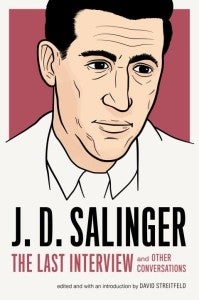 J. D. SALINGER: THE LAST INTERVIEW: AND OTHER CONVERSATIONS by J. D. Salinger, David Streitfeld
From the moment J. D. Salinger published The Catcher in the Rye in 1951, he was stalked by besotted fans, would-be biographers, and pushy journalists.  These enlightening, provocative, and even amusing conversations reveal a writer fiercely resistant to the spotlight but powerless to escape its glare.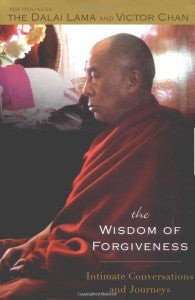 THE WISDOM OF FORGIVENESS: INTIMATE CONVERSATIONS AND JOURNEYS by Dalai Lama, Victor Chan
The extraordinary documentation of the evolving friendship between the Dalai Lama and the man who followed him across Ireland and Eastern Europe, on a pilgrimage to India's holy sites, and through the Dalai Lama's near fatal illness.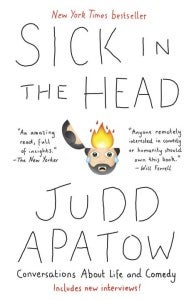 SICK IN THE HEAD: CONVERSATIONS ABOUT LIFE AND COMEDY by Judd Apatow
At 16, comedy director Apatow (The 40 Year Old Virgin and Knocked Up) started hosting a radio show for his local high school station, and he would call up the biggest comics of the day – comics like Jerry Seinfeld, Jay Leno, Steve Allen, Sandra Bernhard and talk to them about what got them into comedy, and what made them stay in. Thirty years later, Apatow is still interviewing comics. Featuring interviews with luminaries like Mel Brooks and Chris Rock and modern icons like Louis CK and Amy Schumer, this is a book for fans of comedy, from the nerdiest fan of all.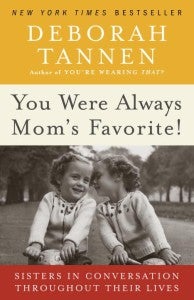 YOU WERE ALWAYS MOM'S FAVORITE!: SISTERS IN CONVERSATION THROUGHOUT THEIR LIVES by Deborah Tannen
Conversations between sisters reveal a deep and constant tug between two dynamics—an impulse toward closeness and an impulse toward competition. Wise and witty, You Were Always Mom's Favorite! will leave you with a profound new understanding of the unique and precious sister bond.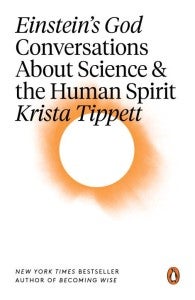 EINSTEIN'S GOD: CONVERSATIONS ABOUT SCIENCE AND THE HUMAN SPIRIT by Krista Tippett
Drawn from Krista Tippett's Peabody Award-winning public radio program, the conversations in this profoundly illuminating book reach for a place too rarely explored in our ongoing exchange of ideas—the nexus of science and spirituality. Whether she is speaking with celebrated surgeon and author Sherwin Nuland about the biology of the human spirit or questioning Drawin biographer James Moore about his subject's religious beliefs, Tippett offers a rare look at the way our best minds grapple with the questions for which we all seek answers.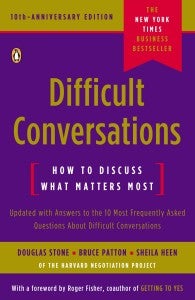 DIFFICULT CONVERSATIONS: How to Discuss What Matters Most by Douglas Stone, Bruce Patton, Sheila Heen
We attempt or avoid difficult conversations every day-whether dealing with an underperforming employee, disagreeing with a spouse, or negotiating with a client. From the Harvard Negotiation Project, the organization that brought you Getting to Yes, Difficult Conversations provides a step-by-step approach to having those tough conversations with less stress and more success.
RECLAIMING CONVERSATION: THE POWER OF TALK IN A DIGITAL AGE by Sherry Turkle
Sherry Turkle investigates how a flight from conversation undermines our relationships, creativity, and productivity—and how we can reclaim conversation. Based on five years of research and interviews in homes, schools, and the workplace, Turkle argues that we have come to a better understanding of where our technology can and cannot take us and that the time is right to reclaim conversation.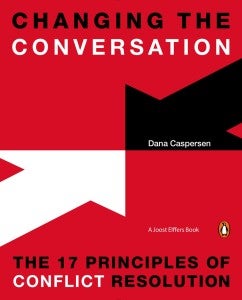 CHANGING THE CONVERSATION: THE 17 PRINCIPLES OF CONFLICT RESOLUTION by Dana Caspersen, Joost Elffers
From the producer of THE 48 LAWS OF POWER, this is a graphic, two-color manual that teaches the key 17 principles that help resolve conflict. The book shows how to step out of destructive patterns, discover new approaches to problems, create useful dialogue in difficult situations, and find long-lasting solutions for conflicts.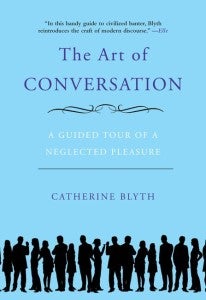 THE ART OF CONVERSATION: A GUIDED TOUR OF A NEGLECTED PLEASURE by Catherine Blyth
Reclaim the pleasures and possibilities of great conversation with this sparkling guide from the witty pen of an Englishwoman wise to its art: What transforms encounters into adventures is how we listen, laugh, flirt, and flatter. Blyth celebrates techniques for reading and changing minds, whether you're in a bar or a boardroom.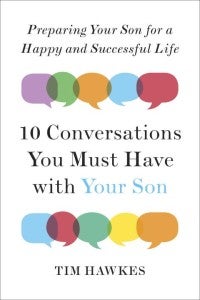 TEN CONVERSATIONS YOU MUST HAVE WITH YOUR SON: PREPARING YOUR SON FOR A HAPPY AND SUCCESSFUL LIFE by Tim Hawkes
Having been a headmaster for 25 years and an internationally recognized expert in the field of raising and educating boys, Dr. Hawkes is in a unique position to know what goes on inside the minds of teenage boys. Ten Conversations You Must Have with Your Son is the one book anyone with a teenage son should read to help them prepare him for adulthood.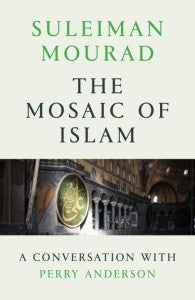 THE MOSAIC OF ISLAM: A CONVERSATION WITH PERRY ANDERSON by Suleiman Mourad, Perry Anderson
Today, 23 percent of the global population is Muslim, but ignorance and misinformation about Islam persist. In this fascinating and useful book, Perry Anderson interviews the noted scholar of Islam Suleiman Mourad about the Qur'an and the history of the faith.
For more information on these and related titles visit conversation titles
Posted: November 17, 2016