There's a Book for That: Cozy Mysteries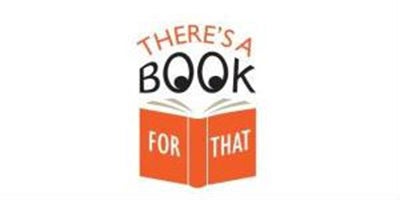 Here we are, mid-December and it's the perfect time to pick up a cozy mystery for yourself or someone on your list. Sleuth in comfort with a hot drink and a favorite blanket as you escape into a delightful array of settings and intriguing characters. Some are first in a series, some holiday-themed, and all are written to charm!
TWO PARTS SUGAR, ONE PART MURDER: A DELICIOUS AND CHARMING COZY MYSTERY by Valerie Burns
In a brand-new culinary cozy series with a fresh edge and a delightful small-town setting, the acclaimed author introduces Maddy Montgomery, a social media expert who's #StartingOver in small town Michigan after inheriting her great-aunt's bakery…and a 200-pound English Mastiff named Baby.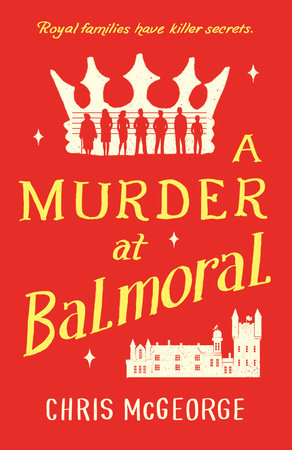 A MURDER AT BALMORAL by Chris McGeorge
The Crown meets Clue in this delightful locked-room mystery, sure to charm Agatha Christie fans and keep readers guessing to the end.The royal family has gathered at their Scottish retreat, Balmoral Castle, for a traditional Christmas. As a blizzard gathers outside and a delicious dinner is prepared, the family circles up for a holiday toast. King Eric has something momentous to say—in fact, he is about to name his successor. But as he raises a glass of his favorite whiskey, he drops dead.
STEEPED IN SECRETS: A MAGICAL MYSTERY by Lauren Elliott
From the author of the Beyond the Page Bookstore Mysteries comes the first in a new series featuring an intuitive gemologist and owner of a New Age tea and crystals shop in beautiful coastal California's Monterey Peninsula.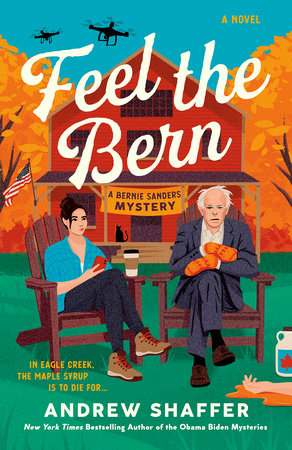 FEEL THE BERN: A BERNIE SANDERS MYSTERY by Andrew Shaffer
Who knew fighting for a living wage could be so deadly? Bernie Sanders and his Gen Z intern are drawn into a murder investigation in a small Vermont town in this hilarious spin on cozy mysteries from the New York Times bestselling author of Hope Never Dies: An Obama Biden Mystery. This (totally fictional!) mystery also features recipes from Eagle Creek's Vermont Country Shed, including Vermont Cheddar Mac & Cheese, "Feel the Bern!" Maple Sriracha Hot Sauce, and more!
A MURDER YULE REGRET by Winnie Archer
Freelance photographer and Yeast of Eden bakery assistant Ivy Culpepper has just scored the job of a lifetime shooting the Dickensian dress-up X-mas party thrown by It Girl film actress Eliza Fox…until an unwanted guest appears.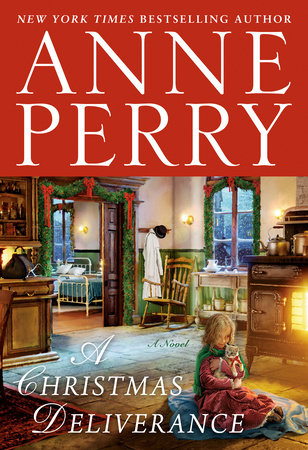 A CHRISTMAS DELIVERANCE: A NOVEL by Anne Perry
A courageous doctor and his apprentice fight to save London's poor—and discover that the hearts of men can be colder than a winter chill—in this gripping holiday mystery from New York Times bestselling author Anne Perry.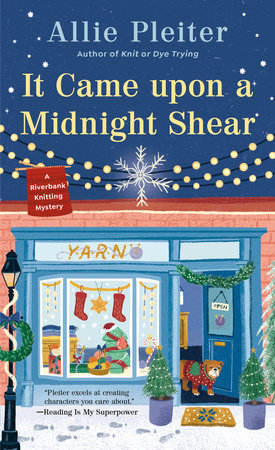 IT CAME UPON A MIDNIGHT SHEAR by Allie Pleiter
This brand-new knitting mystery series features yarn shop owner Libby Beckett and her English bulldog, Hank: The holiday season looks merry and bright at Y.A.R.N. The store is expanding for a holiday boom, and she's gathered Collinstown's businesses to decorate a community Christmas tree. Dashing "Gallant Herdsman" Vincenzo Marani arrives to showcase the rare vicuña, whose coat produces the world's most luxurious yarn. It's a perfect yuletide—until Libby's ex-husband, Sterling, turns up in town…and then turns up dead.
MRS. CLAUS AND THE EVIL ELVES by Liz Ireland
Jessica Fletcher meets Tim Burton in this creative and witty cozy mystery series from Liz Ireland, filled with unconventional characters, year-round Christmas cheer, and a unique heroine who's married to the real-life Santa Claus!
For more information on these and more cozies visit Cozy Mysteries
---
There's a Book for That! is brought to you by Penguin Random House's Sales department. Please follow our Tumblr by clicking here—and share this link with your accounts: theresabookforthat.tumblr.com. Thank you!
Did you see something on the news or read about something on your commute? Perhaps you noticed something trending on Twitter? Did you think: "There's a book for that!"? Then please, send it our way at theresabookforthat@penguinrandomhouse.com
Posted: December 14, 2022