There's a Book for That: Crying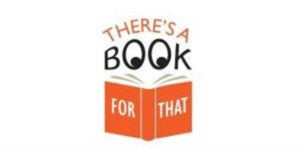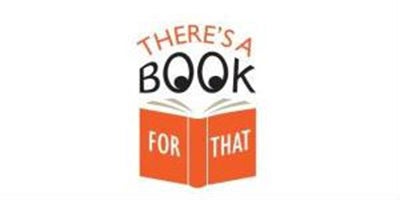 "…laughing and Crying. You know it's the same release." – Joni Mitchell
"I laughed, I cried" is an oft-heard nutshell review given by readers and filmgoers alike. Both emotional responses can be therapeutic, stress relievers. As noted by Harvard Health : "Crying is an important safety valve, largely because keeping difficult feelings inside  — can be bad for our health… Popular culture, for its part, has always known the value of a good cry as a way to feel better." In popular book culture, our featured titles this week aren't necessarily tear-jerkers, but rather a special array of poignant fiction and nonfiction, for all ages, with "crying" in common: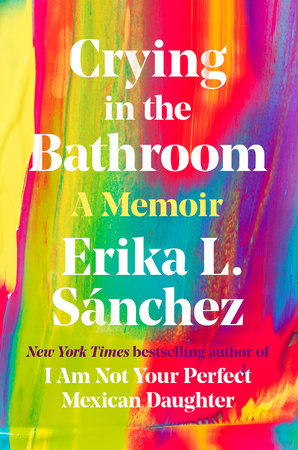 CRYING IN THE BATHROOM: A MEMOIR by Erika L. Sánchez
From the New York Times bestselling author of I Am Not Your Perfect Mexican Daughter, an utterly original memoir-in-essays that is as deeply moving as it is hilarious. Growing up as the daughter of Mexican immigrants in Chicago in the nineties, Erika Sánchez was a self-described pariah, misfit, and disappointment—a foul-mouthed, melancholic rabble-rouser who painted her nails black but also loved comedy, often laughing so hard with her friends that she had to leave her school classroom. Twenty-five years later, she's now an award-winning novelist, poet, and essayist, but she's still got an irrepressible laugh, an acerbic wit, and singular powers of perception about the world around her. Spanish edition available here.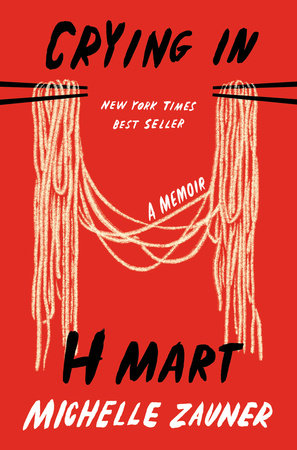 CRYING IN H MART: A MEMOIR by Michelle Zauner
From the indie rock sensation known as Japanese Breakfast, an unforgettable memoir about family, food, grief, love, and growing up Korean American—"in losing her mother and cooking to bring her back to life, Zauner became herself" (NPR)
Vivacious and plainspoken, lyrical and honest, Zauner's voice is as radiantly alive on the page as it is onstage. Rich with intimate anecdotes that will resonate widely, and complete with family photos, Crying in H Mart is a book to cherish, share, and reread.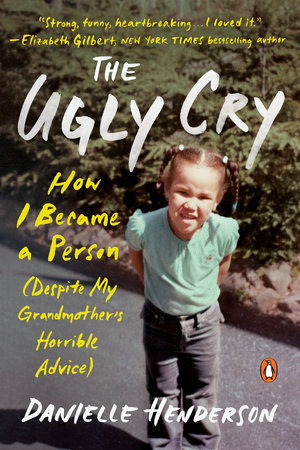 THE UGLY CRY: HOW I BECAME A PERSON (DESPITE MY GRANDMOTHER'S HORRIBLE ADVICE) by Danielle Henderson
"A strong, funny, heartbreaking memoir" (Elizabeth Gilbert) about a grandmother's ferocious love and redefining what it means to be family
Abandoned at ten years old by a mother who chose her drug-addicted, abusive boyfriend, Danielle was raised under the eye-rolling, foul-mouthed, loving tutelage of her uncompromising grandmother—and the horror movies she obsessively watched. She grew into a tall, awkward, Sassy-loving teenager who wore black eyeliner as lipstick and was struggling with the aftermath of her mother's choices. But she also learned that she had the strength and smarts to save herself, her grandmother gifting her a faith in her own capabilities that the world would not have most Black girls possess. With humor, wit, and deep insight, Danielle shares how she grew up and grew wise, upending our conventional understanding of family and redefining its boundaries to include the millions of people who share her story.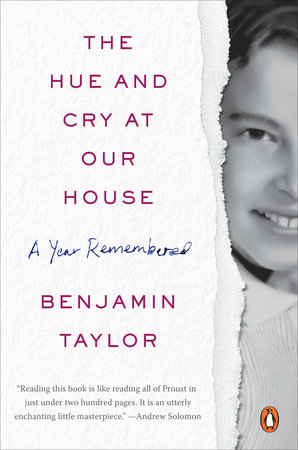 THE HUE AND CRY AT OUR HOUSE: A YEAR REMEMBERED by Benjamin Taylor
Winner of the LA Times Christopher Isherwood Prize for Autobiographical Prose
The award-winning memoir of one tumultuous year of boyhood in Fort Worth, Texas, opening with a handshake with JFK, and recalling the changes and revelations of the months that followed.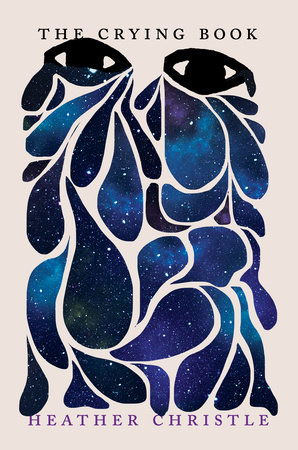 THE CRYING BOOK by Heather Christle
This bestselling "lyrical, moving book: part essay, part memoir, part surprising cultural study" is an examination of why we cry, how we cry, and what it means to cry from a woman on the cusp of motherhood confronting her own depression (The New York Times Book Review). Honest, intelligent, rapturous, and surprising, Christle's investigations look through a mosaic of science, history, and her own lived experience to find new ways of understanding life, loss, and mental illness. The Crying Book is a deeply personal tribute to the fascinating strangeness of tears and the unexpected resilience of joy.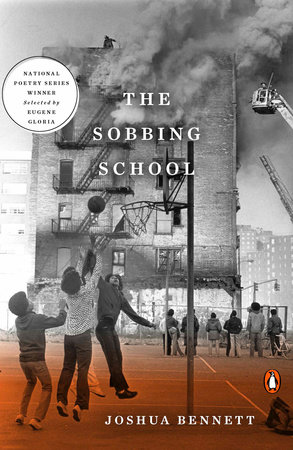 THE SOBBING SCHOOL by Joshua Bennett, Eugene Gloria
The Sobbing School, Joshua Bennett's mesmerizing debut collection of poetry, presents songs for the living and the dead that destabilize and de-familiarize representations of black history and contemporary black experience. Figures as widely divergent as Bobby Brown, Martin Heidegger, and the 19th-century performance artist Henry Box Brown, as well as Bennett's own family and childhood best friends, appear and are placed in conversation in order to show that there is always a world beyond what we are socialized to see value in, always alternative ways of thinking about relation that explode easy binaries.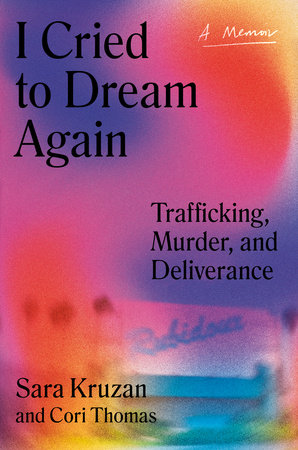 I CRIED TO DREAM AGAIN: TRAFFICKING, MURDER, AND DELIVERANCE — A MEMOIR by Sara Kruzan, Cori Thomas
In this gripping memoir Sara Kruzan, a survivor of childhood abuse and sex trafficking, tells the honest, disturbing, and ultimately empowering story of her journey from abuse to incarceration without parole for killing her abuser to finally gaining her liberation. Sara is currently an advocate for the rights of incarcerated women and children, and the inspiration behind Sara's Law, a bill currently in the House of Representative seeking to protect children of abuse from facing life sentences.
FOR YOUNGER READERS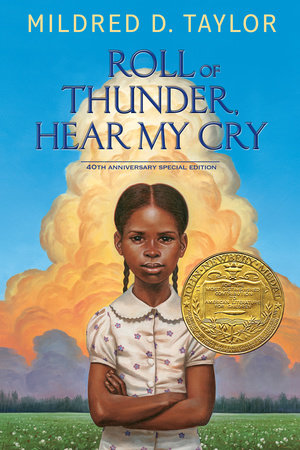 ROLL OF THUNDER, HEAR MY CRY (40th Anniversary Special Edition) by Mildred D. Taylor
Mildred D. Taylor's Newbery Award-winning masterpiece—with cover art by two-time Caldecott Honor Award winner Kadir Nelson and an introduction by Jacqueline Woodson—celebrates its 40th Anniversary!  Set in Mississippi at the height of the Depression, this is the story of one family's struggle to maintain their integrity, pride, and independence in the face of racism and social injustice. And it is also Cassie's story–Cassie Logan, an independent girl who discovers over the course of an important year why having land of their own is so crucial to the Logan family, even as she learns to draw strength from her own sense of dignity and self-respect.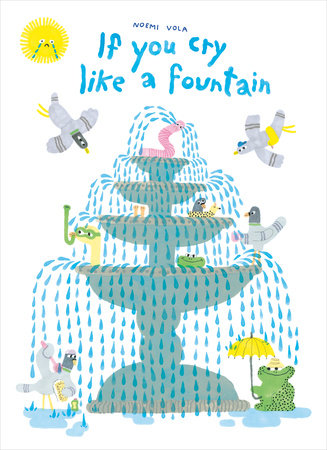 IF YOU CRY LIKE A FOUNTAIN by Noemi Vola
A quirky and surprisingly funny picture book about the many practical uses for tears, for fans of Big Feelings. In an attempt to cheer up a sad-looking worm, a narrator makes things worse by causing the worm to cry. But in the process of trying to make the sobbing worm feel better, the narrator starts to think of the various ways tears can be used productively.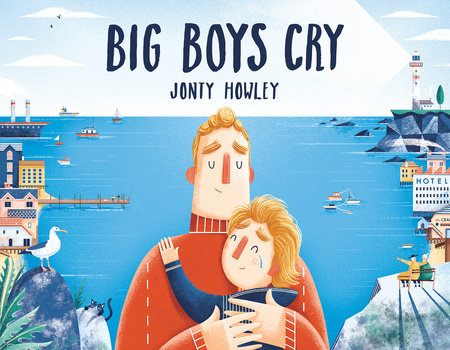 BIG BOYS CRY by Jonty Howley
Let boys cry! This picture book imagines a world in which boys are encouraged to express their full range of emotions. Jonty Howley's gorgeous debut paints the world we wish existed for our boys, and offers a path there!
For more information on these and related titles, visit the collection: Crying
---
There's a Book for That! is brought to you by Penguin Random House's Sales department. Please follow our Tumblr by clicking here—and share this link with your accounts: theresabookforthat.tumblr.com. Thank you!
Did you see something on the news or read about something on your commute? Perhaps you noticed something trending on Twitter? Did you think: "There's a book for that!"? Then please, send it our way at theresabookforthat@penguinrandomhouse.com
Posted: August 10, 2022