There's a Book for That: Cults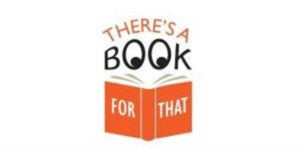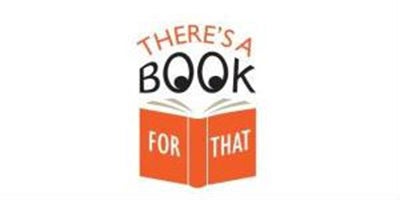 Have you been captivated by the HBO documentary "The Vow" about the cult NXIVM and its leader Keith Raniere? Raniere was sentenced this week to 120 years in prison for federal sex trafficking, racketeering and possession of child pornography. NXIUM is just the latest to pique curiosity and concern about the psychology of cult leaders, followers and those who escape their grip. We've gathered books that best illuminate the topic from various perspectives, fiction and nonfiction: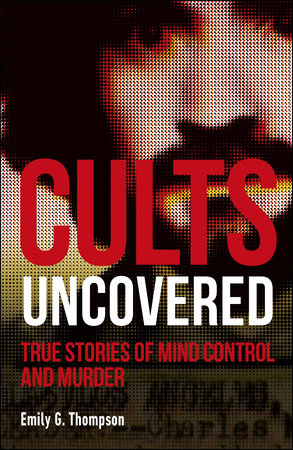 CULTS UNCOVERED: TRUE STORIES OF MIND CONTROL AND MURDER by Emily G. Thompson
The shocking truth about some of the most disturbing, criminal cults that have ever existed. Cults Uncovered explores strange and disturbing factions and sects from all over the world to expose terrifying stories of manipulation, coercion, abuse, and murder.
CULT X by Fuminori Nakamura; Translated by Kalau Almony
Inspired by the 1995 sarin gas terrorist attack on the Tokyo subway, Cult X is an exploration of what draws individuals into extremism. It is a tour de force that captures the connections between astrophysics, neuroscience, and religion; an invective against predatory corporate consumerism and exploitative geopolitics; and a love story about compassion in the face of nihilism.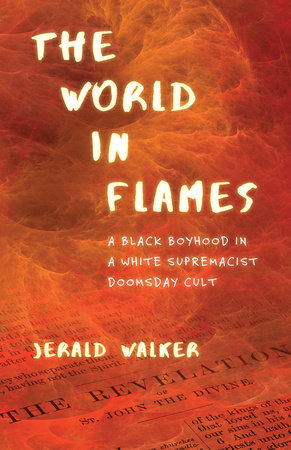 THE WORLD IN FLAMES: A BLACK BOYHOOD IN A WHITE SUPREMACIST DOOMSDAY CULT by Jerald Walker
A memoir of growing up with blind, African-American parents in a segregated cult preaching the imminent end of the world.
"Jerald Walker has a remarkable story to tell, and he tells it with a wealth of grace and intelligence at his command." —Vivian Gornick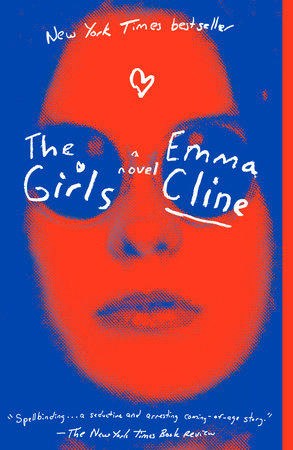 THE GIRLS: A NOVEL by Emma Cline
Girls, their vulnerability, strength, and desire to belong, are at the heart of this un-put-downable first novel set during the violent end of the 1960s in Northern California. At the start of summer, a lonely and thoughtful teenager, Evie Boyd is in thrall to Suzanne, a mesmerizing older girl, and is drawn into the circle of a soon-to-be infamous cult.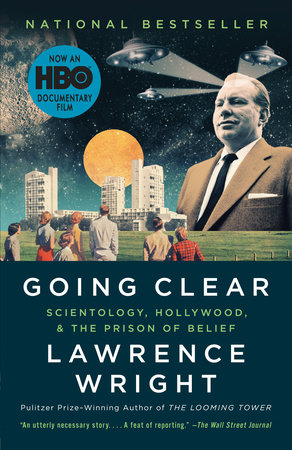 GOING CLEAR: SCIENTOLOGY, HOLLYWOOD, AND THE PRISON OF BELIEF by Lawrence Wright
The basis for the HBO documentary. Armed with his investigative talents, years of archival research, and more than two hundred personal interviews with current and former Scientologists, Lawrence Wright uncovers the inner workings of the church.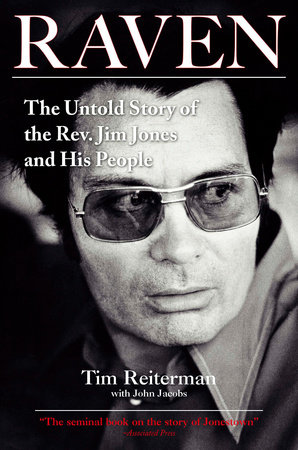 RAVEN: THE UNTOLD STORY OF THE REV. JIM JONES AND HIS PEOPLE by Tim Reiterman, John Jacobs
The basis for the upcoming HBO miniseries and the "definitive account of the Jonestown massacre" (Rolling Stone), Raven provides the definitive history of the Rev. Jim Jones, the Peoples Temple, and the murderous ordeal at Jonestown. This PEN Award–winning work explores the ideals-gone-wrong, the intrigue, and the grim realities behind the Peoples Temple and its implosion in the jungle of South America.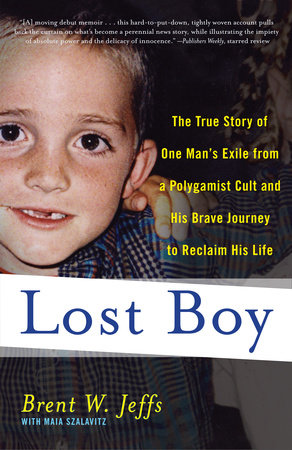 LOST BOY: THE TRUE STORY OF ONE MAN'S EXILE FROM A POLYGAMIST CULT AND HIS BRAVE JOURNEY TO RECLAIM HIS LIFE by Brent W. Jeffs, Maia Szalavitz
An insider's shocking account, Lost Boy portrays life inside the Fundamental Church of Jesus Christ of the Latter Day Saints from the unique perspective of Warren Jeffs's nephew, a man who grew up in the group, suffered abuse by its leaders, and witnessed firsthand the events that led to the largest placement of children into foster care in American history.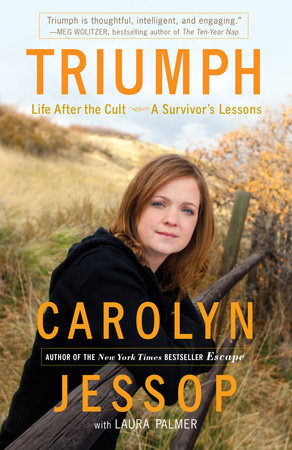 TRIUMPH: LIFE AFTER THE CULT–A SURVIVOR'S LESSONS by Carolyn Jessop, Laura Palmer
Carolyn Jessop, New York Times bestselling author of Escape, returns with the moving and inspirational tale of her life after she heroically fled the cult she'd been raised in and hares the sources of strength that allowed her not just to survive, but to flourish in her new life.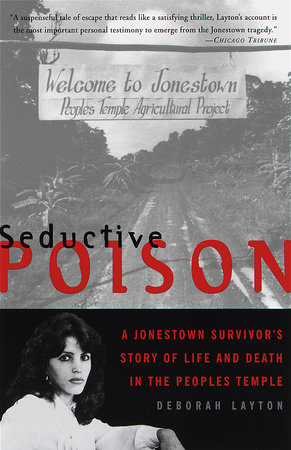 SEDUCTIVE POISON: A JONESTOWN SURVIVOR'S STORY OF LIFE AND DEATH IN THE PEOPLES TEMPLE by Deborah Layton
In this haunting and riveting firsthand account, a survivor of Jim Jones's Peoples Temple opens up the shadowy world of cults and shows how anyone can fall under their spell.
FOR YOUNG ADULT READERS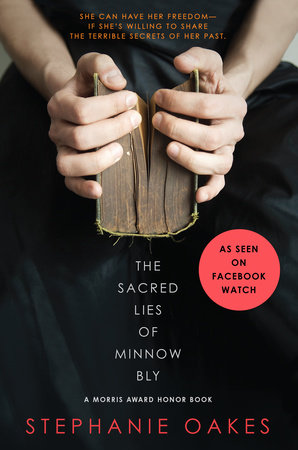 The Sacred Lies of Minnow Bly by Stephanie Oakes
Ages 14 And Up
An emotionally raw debut about the dangers of blind faith. The cult known as the Community has taken everything from seventeen-year-old Minnow: twelve years of her life, her family, her ability to trust. And when she rebelled, they took away her hands, too. Now their Prophet has been murdered and their camp set aflame, and it's clear that Minnow knows something—but she's not talking.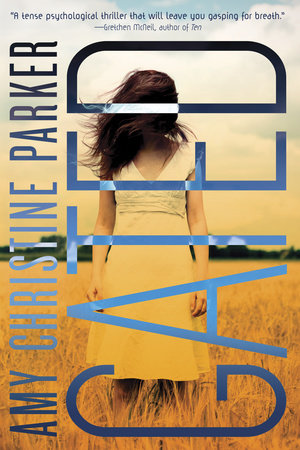 GATED by Amy Christine Parker
Ages 14 and Up
Lyla Hamilton is a loyal member of the Community. Her family was happy to be chosen by Pioneer to join such a lovely gated neighborhood. Here, life seems perfect. But after meeting Cody, an outsider boy, Lyla starts questioning Pioneer, her friends, her family–everything. And if there's one thing not allowed in the Community, it's doubt.
Coming in Spring, 2021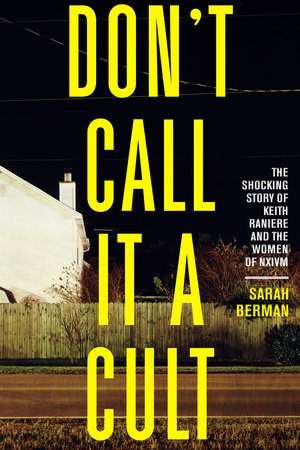 DON'T CALL IT A CULT: THE SHOCKING STORY OF KEITH RANIERE AND THE WOMEN OF NXIVM by Sarah Berman
Sex trafficking. Self-help coaching. Forced labor. Mentorship. Multi-level marketing. Gaslighting. Investigative journalist Sarah Berman explores the shocking practices of NXIVM, a cult run by Keith Raniere and many enablers. Through the accounts of central NXIVM figures, Berman uncovers how dozens of women seeking creative coaching and networking opportunities instead were blackmailed, literally branded, near-starved, and enslaved.
For more on these and related titles visis Cults
---
There's a Book for That! is brought to you by Penguin Random House's Sales department. Please follow our Tumblr by clicking here—and share this link with your accounts: theresabookforthat.tumblr.com. Thank you!
Did you see something on the news or read about something on your commute? Perhaps you noticed something trending on Twitter? Did you think: "There's a book for that!"? Then please, send it our way at theresabookforthat@penguinrandomhouse.com
Posted: October 28, 2020