There's a Book for That: Cults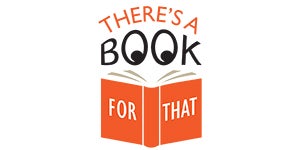 You've read THE GIRLS, now what? Emma Cline's coming-of-age novel, about a teen girl who gets involved with one of the most infamous cults in American history, has become one of the favorite books of the summer. If you loved reading or listening to it and are looking for more, try these similarly cult-themed titles in both fiction and non-fiction.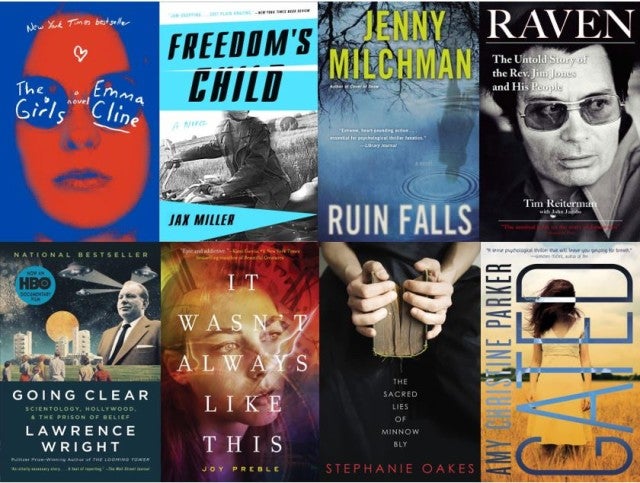 FEATURED TITLES
THE GIRLS: A NOVEL by Emma Cline
Girls, their vulnerability, strength, and desire to belong, are at the heart of this un-put-downable first novel set during the violent end of the 1960s in Northern California. At the start of summer, a lonely and thoughtful teenager, Evie Boyd is in thrall to Suzanne, a mesmerizing older girl, and is drawn into the circle of a soon-to-be infamous cult.
A propulsive, raucous thriller about a woman named Freedom Oliver with a troubled past who breaks free of the witness-protection program in small-town Oregon in order to save her kidnapped daughter.
When Liz wakes up one morning in her hotel room to discover her two children Ally and Reid aren't in their beds, her mind races, imagining a million worst-case scenarios, playing out her every nightmare. She discovers that the kids were taken, not by some anonymous monster in a ski mask but by her own husband…
GOING CLEAR: SCIENTOLOGY, HOLLYWOOD, AND THE PRISON OF BELIEF by Lawrence Wright
The basis for the HBO documentary. A National Book Award and National Book Critics Circle Award Finalist. Armed with his investigative talents, years of archival research, and more than two hundred personal interviews with current and former Scientologists, Lawrence Wright uncovers the inner workings of the church.
RAVEN: THE UNTOLD STORY OF THE REV. JIM JONES AND HIS PEOPLE by Tim Reiterman, John Jacobs
RAVEN provides the definitive history of the Rev. Jim Jones, the Peoples Temple, and the murderous ordeal at Jonestown three decades ago. This PEN Award–winning work explores the ideals-gone-wrong, the intrigue, and the grim realities behind the Peoples Temple and its implosion in the jungle of South America.
FOR YOUNGER READERS
THE SACRED LIES OF MINNOW BLY by Stephanie Oakes
Ages 14 And Up
The cult known as the Community has taken everything from seventeen-year-old Minnow: twelve years of her life, her family, her ability to trust. And when she rebelled, they took away her hands, too. Now their Prophet has been murdered and their camp set aflame, and it's clear that Minnow knows something—but she's not talking.
Ages 14 and Up
Lyla Hamilton is a loyal member of the Community. Her family was happy to be chosen by Pioneer to join such a lovely gated neighborhood. Here, life seems perfect. But after meeting Cody, an outsider boy, Lyla starts questioning Pioneer, her friends, her family–everything. And if there's one thing not allowed in the Community, it's doubt.
IT WASN'T ALWAYS LIKE THIS by Joy Preble
Ages 14 And Up
In 1916, Emma O'Neill is frozen in time. After sampling an experimental polio vaccine brewed on a remote island off St. Augustine, Florida, she and her family stop aging—as do the Ryans, her family's business partners. In a way, this suits Emma fine because she's in love with Charlie Ryan. Being seventeen forever with him is a dream. But soon a group of religious fanatics, the Church of Light, takes note.
Looking for additional suggestions? Try our Cult-themed titles
Posted: July 13, 2016